Aesop is one of my favorite shops on Rue?Tiquetonne?- just "enface" En Selle?Marcel. The brand that has its origins in?Melbourne?Australia?has?somehow?managed with?their?clean?aesthetics?and?minimalist?chemical?tampering to infuse some of the best smelling and least?abrasive?beauty?products into our generation.
Aesop skin, hair and body care products are to be found not only in the restrooms?of some of the most trendy stores and?restaurant?in Paris, but also have?many of?own?stand alone?stores with?knowledgeable?in-store team?that can guide you in buying the best type of product for your?specific?skin type.
If you want to stop using supermarket brands or as in my case I stopped in one day after deciding to give up on pharmacy brands, then you'll be taken care of here. I guess I was mostly impressed by the one part curiosity cabinet?feel?and one part vintage doctors office vibe of the store.
We love that they strive to "?use?both plant-based and laboratory-made ingredients of the highest quality and proven efficacy ? particularly those with the greatest anti-oxidant properties." And if you want to learn more about?their?dedication to?Anti-?Oxidants read more here.?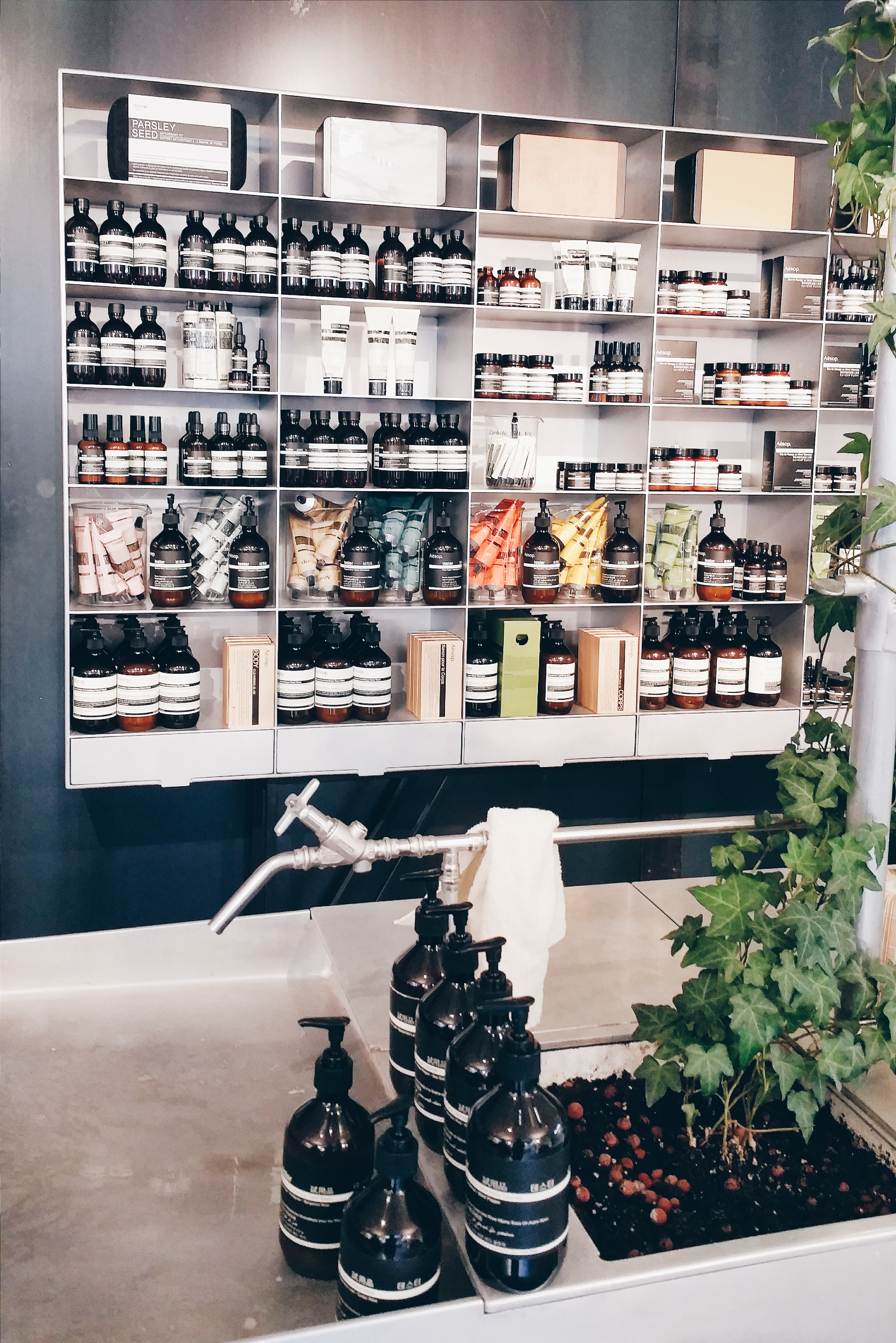 Paris?Stores
Marais?
64 Rue Vieille du Temple
75003 Paris
Bonaprte?
20 Rue Bonaparte
75006 Paris
Tiquetonne?
29 Rue Tiquetonne
75002 Paris
Saint Honore?
256 Rue Saint Honor?,
75001 Paris
Saint- Sulpice
5 rue du Vieux Colombier
75006 Paris
Montmartre?
15 Rue des Abbesses
75018 Paris

Other Aesop locations, opening hours and telephone numbers here.?
Follow Aesop Skincare on Instagram here.?
?