With over 150 listed museums there is plenty of opportunities to dive into some art in Paris, and what better time to do so when it's cold outside! Here are some of the museums and art galleries that we liked best in 2013.
1. Centre Pompidou
If you're into Modern Art then a visit to Centre George Pompidou is always rewarding. The Center has a large collection of 20th century paintings from guys like Matisse, Picasso, Mir?, Kandisky and Changall, to name just a few? Get your bite of surrealism from masters like Salvador Dal? and Ren? Magritte.
The current exhibition "Modernit?s Plurielles de 1905 ? 1970″?shows no less than 1000 drawings from 400 artists from that period. Think Picasso-like, think Matisse-like. But hurry as this one closes January 26!
There's time enough though to catch the exposition on the 1200 drawings that were donated to the Centre by Florence et Daniel Guerlain; this one runs till March 2014. Very creative and often surrealistic works!
For the kids, they also have one of the most dynamic kids galleries around, with weekly workshops and activities in multi-languages; French, English, Spanish and Italian.
They also have a cafe that overlooks the ground floor bookshop and offers free wi-fi connection.
Address: 19 Rue Beaubourg, 75004 Paris, France
Metro: Rambuteau (Line 11)?
+33 1 44 78 12 33
2. Mus?e Carnavalet
Our favorite museum, dedicated to the history of Paris, located in a beautiful mansion in the trendy Marais – and hey, it?s free too!
Stare at the meticulously precise models of Medieval Paris, stroll by the beautiful collection of impressionist paintings showing Paris in its belle ?poque , and learn about Roman Paris from models and the stuff they left behind. A remarkable piece is Napoleon?s very own box with necessities like cups, plates, cutlery and toothbrushes (golden of course…). This was his favorite travel item.
There are temporary exhibitions (costing ?8). Currently on chic Parisian fashion in the 1930s (in collaboration with the Mus?e Galliera, see below).
Address: 23 Rue de S?vign?, 75003 Paris, France
Metro: Saint Paul (Line 1)
+33 1 44 59 58 58
3. Grand Palais
Visiting the Grand Palais is always a good idea; there is always something interesting and innovative going on under its 15.000sqm glass roof.
Until February 16 you can marvel at the beauty and delicacy of France?s most-famous jewelry: Cartier. The exposition is bolstered by moving video images of jewelry-inspired abstract forms that are projected on the walls, a project dubbed ?Cartieroscope?.
Well-known French photographer Raymond Depardon is on?exhibition, showing previously unpublished shots from his travels to the US, Africa and Latin America (till February 10).
Address: 3 Avenue du G?n?ral Eisenhower?75008 Paris
Metro:?Champs-?lys?es – Clemenceau (Lines 1, 13)
+33 1 44 13 17 17
4. Mus?e Galliera
It's no secret that Paris as the fashion capital of the world. The Galliera Museum is dedicated to look at Parisian fashion throughout the centuries. Located in a beautiful pavilion inside there is a little Brignole Galliera park, just across the street from the Palais de Tokyo. It has literally thousands of dresses and costumes on display, from the extravagance of the 1700s up till the haute couture of the 1950s.
Be quick to catch the exposition on world-famous fashion designer Azzedine Ala?a, known especially for his organic leather creations, that runs till January 26.
Address: 10 Avenue Pierre 1er de Serbie?75116 Paris
Metro:?I?na (Line 9)
+33 1 56 52 86 00
5. Palais de Tokyo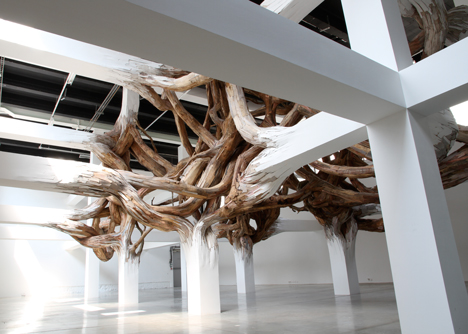 The Modern Art Museum in the Palais de Tokyo is always a good stop, especially since it its recent renovation last year that has enlarge the space to a bigger than life status. There?s a permanent collection and there are rotating exhibitions: the new L??tat du Ciel is due to start on Valentine?s Day.
We also love that there is always tons of things to do with the kiddies here too. And at night they have one of Paris' most happening hipster scenes for concerts at YoYo?Palais de Tokyo.
Apart from the museum there is the a large bookshop that stays open till Midnight, there's the colorfully designed Tokyo Eat for lunch and there?s the newly opened Monsieur Bleu ( with chef Benjamin Masson)?that has one of the best terraces to eat and open from noon till as late as 2am.
Address: 13 Avenue du Pr?sident Wilson, 75116 Paris, France
Metro:?I?na (Line 9)
+33 1 81 97 35 88
MORE TO KNOW:?
Many?Parisian museums?are free on the first Sunday of the month! Go early as the lines get quite long.?