Recently I sat down for coffee with this petite powerhouse for a chat on life, work and raising kids in Paris.
Today?s Parisian profile takes us to Lisa Sarma, American, mother of two living in Paris and Head of Digital at Givenchy Beauty.
Family
What is it like raising kids in Paris?
We're quite active as there are many things to do in Paris. My son is in a soccer club and we also go indoor rock climbing at a gym we discovered in the 10th arrondissement.
In the summer time ? especially June Paris comes alive for Rolland Garros! – kids are free and you can get reasonably priced tickets for adults if you buy as soon as the ticket offices open.
There are many great pools in Paris and we've been taking the kids swimming since they've been babies – there is this one Pool ? Eduard Pailleron that has an Ice Skating Rink too. We especially like it because they have 3 little pools for the kids and a baby swim class on the weekends.
Located in the 18th arrondissement is the best place to learn to skate – Skatepark EGP -? with their massive indoor skate they also have BMX classes and championships for kids of all ages.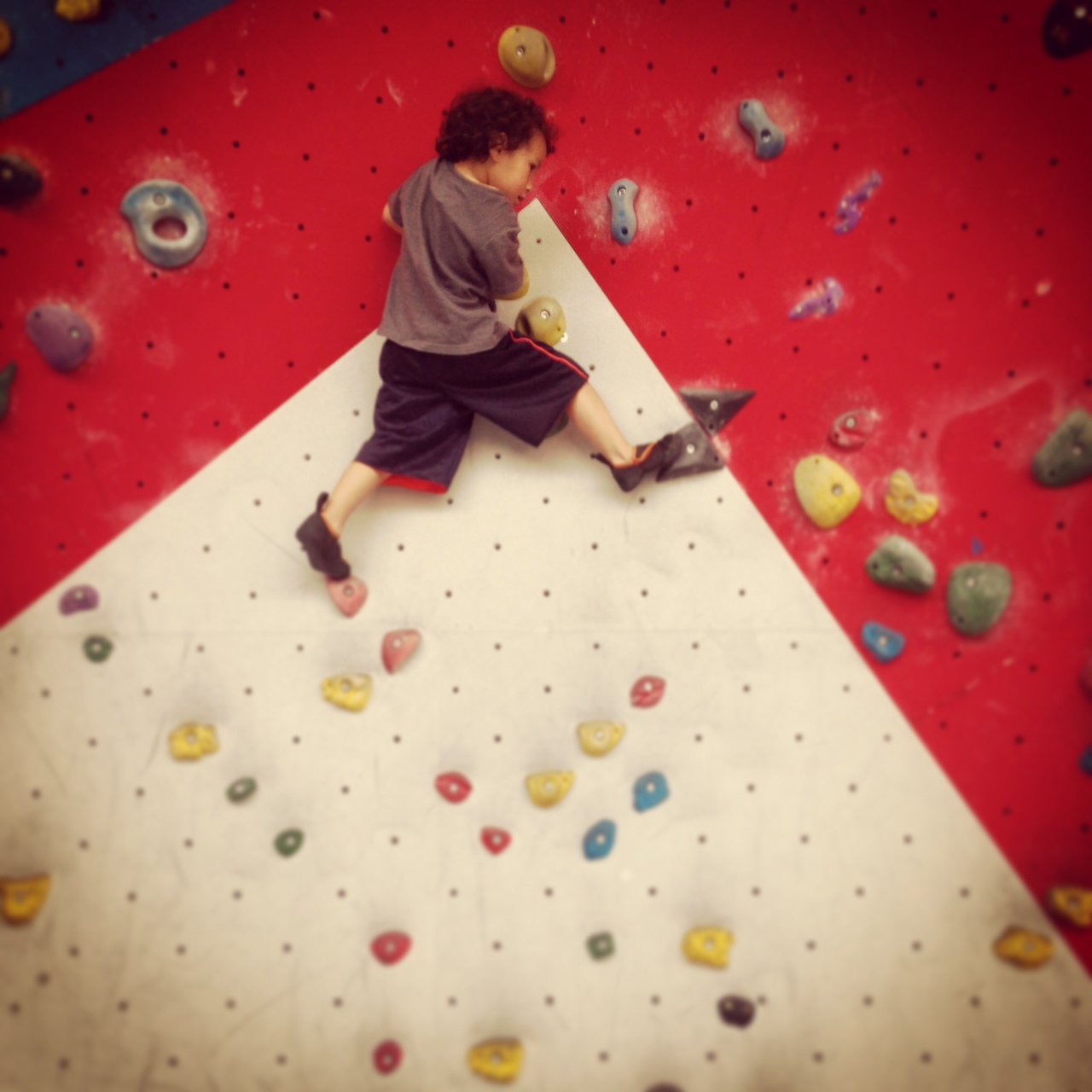 Where do you enjoy eating out with the family?
Our favorite restaurants right now are a new?restaurant in the Marais, called Beaucoup?and an old Favorite is Bon Baron ? Thai Take away
Also Pizza Rossi ? Rue Blondel?is run by Italians and has really good pizza and . Go early otherwise they run out of dough and they are real Italians.
?Work and Life in France
Any advice on how to get started in?France?
This is going to sound clich? – but just bite the bullet! If you've been thinking about it, do it.
Even though I came to Paris with my husband that didn't make it any easier to meet people once here. I had to take the leap to meet French people. I remember one of the first people who?paved out my Parisian social life, and understanding of the language was a textile designer that I met and decided to work with because I thought her and her project were so interesting.
I started going out meeting a lot international people speaking a mix of broken French with English. Later via this same French lady I was asked to work at an exhibit for eco-friendly fashion, responding to the Anglophones market. All in all it was an amazing everyday experience of learning French in the process. A little while later we were showing at a tradeshow called Salon de Maison et Objet ? which had almost all French people, this was daunting but boasted my confidence to speak French even more.
The best advice I can give is to look for ways to pursue your passion and use your talents outside of what you studied.
Think about the most you can bring to people and how you can have fun with it too. What you get out of it will be really rich.
Really immerse yourself in what you think you want to do ? just get out there.
I've found that every company I've been, as a non-French, people are so interested in what I think . Your thoughts and ideas are valued. It probably has something to do with the fact that you're coming from a different place with a different point of view.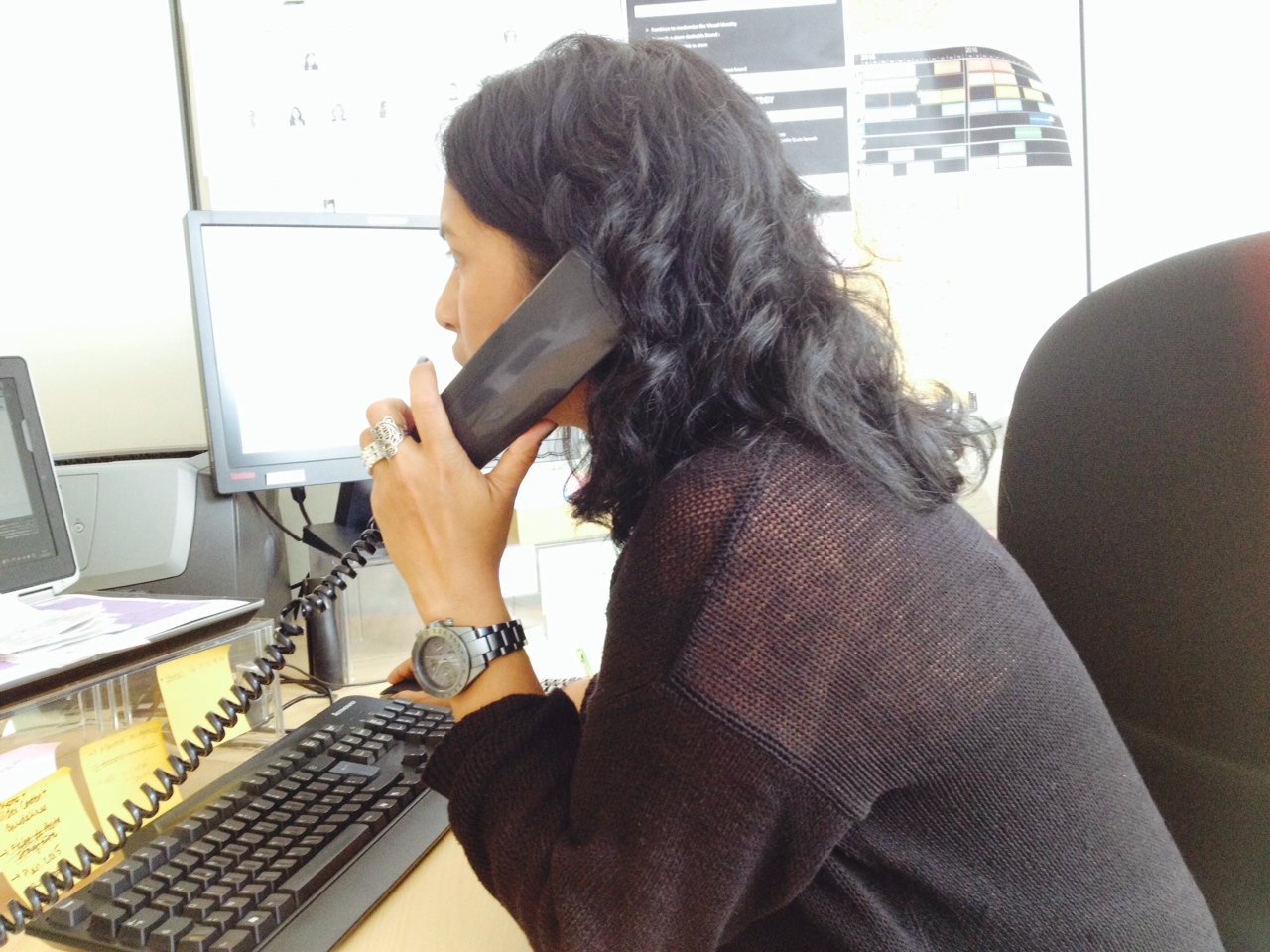 Is there anything that took getting used to being in Paris, or France in general?
This was so weird, in a funny way to me, but at one of the companies I've worked we all got written reminders that we are required to take our 3 weeks vacation – in a row. As in, you have to take your vacations! Ok – so if you really don't want to go – you can always get authorization from your boss. But you see what I mean – vacations are serious business here.
There are?many expats in Paris that have lived here for years and get stuck only in an expat community. How do you not get stuck in an expat community?
The Mairie of Paris gives tons of classes including Photoshop, Art and even French classes etc, for free. It's a good way to meet people who also have similar interests and it?s a very diverse mix of locals and internationals living in Paris.
Also, go to Cafes, and don't be afraid to talk to people. Parisians are not used to this , but over time they do warm up!
Beauty and Style
You work for a beauty company and have impeccable skin and hair. What are some of your favorite beauty products?
Beauty Routine:
I swear by Shu Uemura Cleansing Oils – it's great for my skin.
My favorite mascara is Dior Iconic waterproof
Dior Rock Coat top coat smoky/shiny/ dark
Givenchy Hydra sparking cream and foundation ???clat matissime
Make-Up Forever Aqua Eyes Waterproof eyeliner
Givenchy Poudre Croisiere (bronzing powder).
Benefit Browbar- gives tinting for weeks, they're ?really good and new to Paris.
Benefit Brow Bar?
75 rue de Rivoli PARIS, 75001 France
#01 40 13 16 50
You have a sexy glam sporty style that I love – what are some of your favorite stores or brands?you like to shop?
I?m a big fan of anything All Saints, Iro, Ikks (they have really good sales for the kids) and Helmut Lang.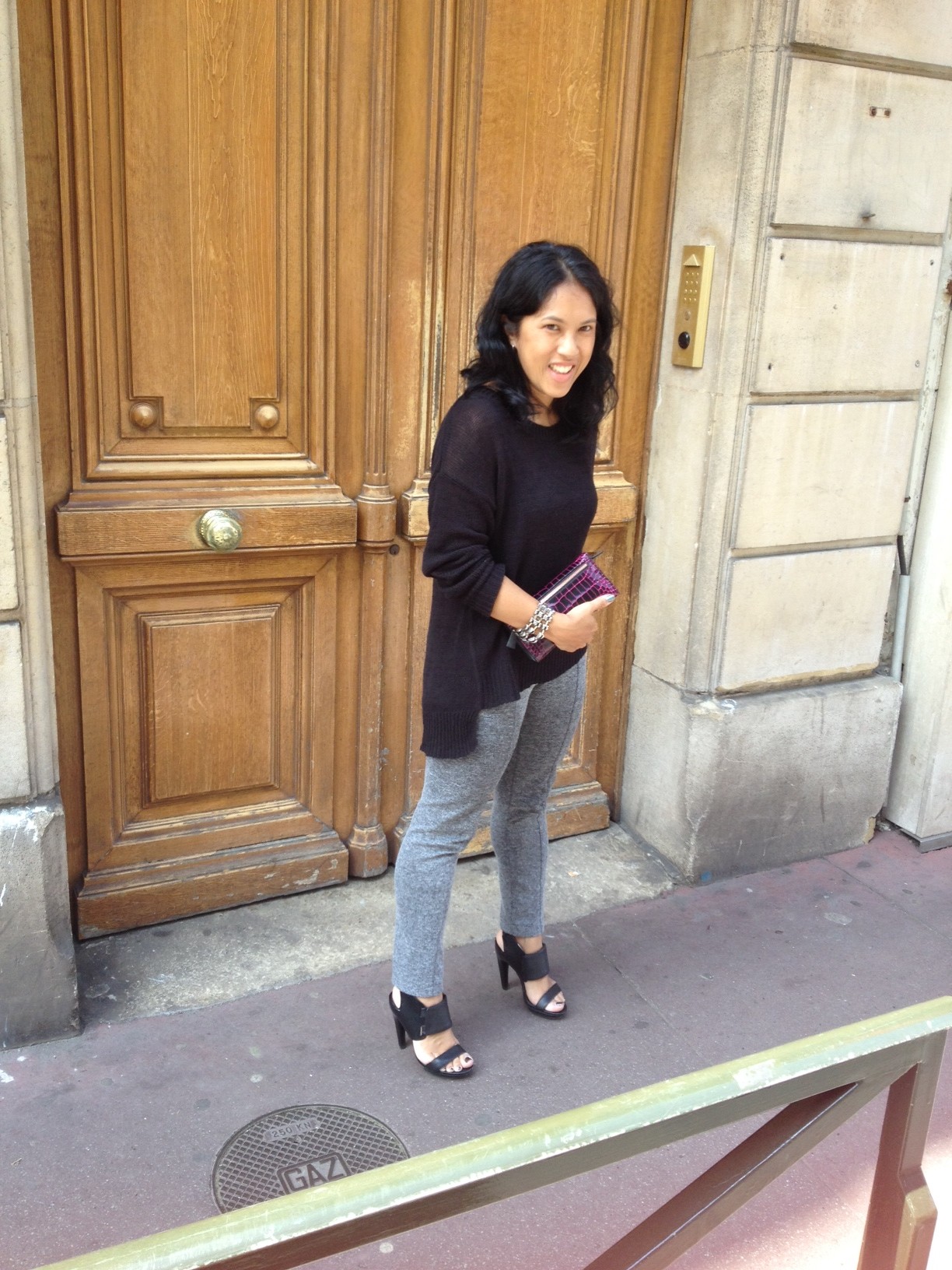 MPL – What kind of sports do you do?
Aqua Bike ? I don?t mind exercise but I really don?t like sweating. So this is really cool.
82 Rue Notre dame de Nazareth.
MPL – Next Vacation?
This June ? My son is in a wedding in Arcachon