During July and August in Paris the weather is warm, school is out, many Parisians are out of town on vacation and there is a certain conviviality and joy for the few who remain to vacation in this gorgeous city. Good food, music and fun are all on the agenda for summer of 2014. ?Will you be in town?
Here's my ongoing list of things to do this Summer in Paris.
STAY:
I kind of wanted to keep this a secret, but I love you guys and loving is about sharing right? well right beside the Abbesses metro there is a teeny tiny hotel that would just slip unnoticed in this area – but is so well placed and the rooms ( tiny) have the most french wall paper ever! Great view if you're on one of the last floors. Perfect if you're only in town for a long weekend and will be mostly out than in
Hotel Regyn
Address:?18 Place des Abbesses, 75018 Paris, France
Phone:+33 1 42 54 45 21
EAT:
Frenchie to Go – take away is a great idea when it's so nice outside anyways! Stop in at Frenchie to Go, that serves breakfast food all day. You can grab a bacon sandwich on english muffin, cookies, coffee and a ginger beer and lounge along the Seine.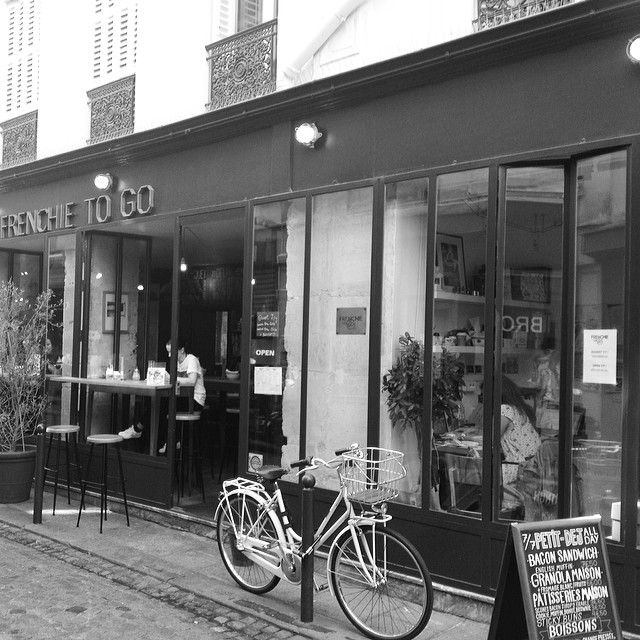 Address:?5-6 Rue du Nil, 75002 Paris, France
DRINK:
You must try the cocktails at Club Raye ?- Yes, it's an american cocktail bar in Paris, but you'll find more locals than tourists.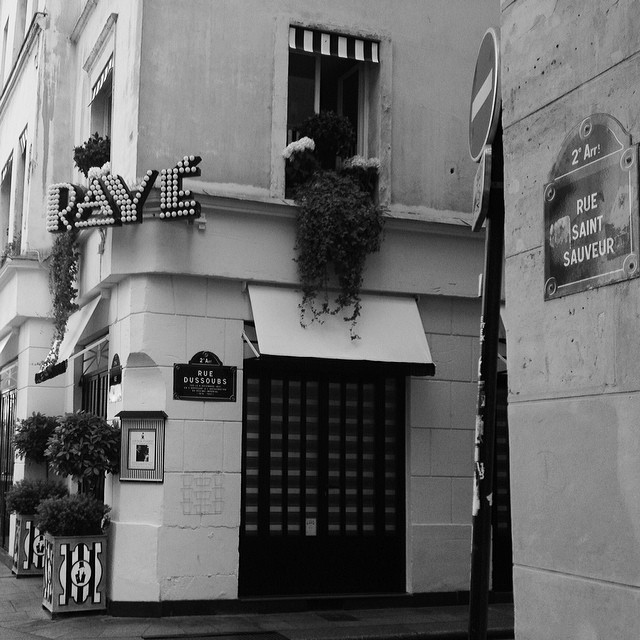 Club Raye
Address:?26 Rue Dussoubs, 75002 Paris, France
opens – 5pm to 1am
closed on sundays
WANDER:
Along the canal l'ourcq there are tons to discover in this vibrant mix of hipster and old Paris. ?Movie cinemas along the canal (MK2). Enjoy a boat ride – or just hop into one of the tiny boats that take you from one quai to the next for free. Play or watch people play the french pastime – Petanque.
Tips?? Paris ?Weather in?July and August
Hot ?- Don't forget?your sun block – but the nights can cool down a bit for you to need a little cardigan or scarf.
SUMMER To Do ?2014
Paris Plages?/ Beach?Paris
Along the seine river transforms once per year into a sand covered fun spot for all the family. You can take your swimsuit and hop down for a little tanning, free tai chi classes or have the kids make sand castles then enjoy some ice cream. No you won't be able to dip in the Seine – would you rally want to do that anyways? You might come out with a few diseases, the Seine is healthy once you stay out of it.
WHEN: 19 july – 17 august
WHERE: Along the Seine River
Metro: Point Neuf (line 7) or Hotel de ville (line 1 or 11)
Open Air Cinema
Picnic and enjoy an evening outdoor cinema at Parc de la Villette during the end of July and all of August. Take a blanket for nightfall and enjoy as Parisians trinket with wine, cheese and baguette before each showing. ?You can see the full list of movies and times here.
Also most nigths they will show a short film before each feature film.
Movies include : Moonrise Kingdom, FAME, Half Nelson, Scream 4 and more…
Most films are subtitled.
WHEN: July and August
WHERE: Parc de la Vilette
Metro: Porte de Pantin (line 5)
Bal de Pompier – July 14th Celebrations
Traditionally a neighborhood celebration at the local fire houses for each arrondissement complete with live music, DJs, lots of alcohol and lots of people.
If you're new to Paris?or just visiting and done have a neighborhood to call home. You can hope over to one of the best ( most popular ) ones right at Point Ephemere (quai de Valmy).
WHEN:?The 13th and 14th of July
WHERE:
1. CENTRAL ( Etinne Marcel, Montorgeuil) -?Caserne ROUSSEAU (8? Cie)?/ 21, rue du Jour – 75001 – Ist Arr.
2. NORTH (Belleville, Barbes…) -?Caserne LANDON (10? Cie)?/ 188, quai de Valmy – 75010 – 10th Arr.
3. SOUTTH (Bastille) -?Caserne CHALIGNY (1? Cie)?/?26, rue de Chaligny – 75012 – 12th Arr.
4. EAST (Commerce…) ?-?Caserne GRENELLE (6? Cie)?/ 06, place Violet – 75015 – 15th Arr.
Festival FNAC Concerts
A free open air concert once a year to kick off the start of Paris Plages in front of the Mairie aka City Hall of Paris- close to the Seine river. Many well known acts and?selective?up-and-comers.
WHEN: 17 – 20 July
from 5: 30 pm
WHERE: in front Hotel de Ville
Metro: Hotel de ville (line 1 or 11)
Acts include 😕M-, Julien Dor?, Fauve??, Ga?tan Roussel, Breton, Casseurs Flowters,?Gregory Porter,?Bernard Lavilliers?e?Mina Tindle, Glass Animals, Nach, Arthur Beatrice…
?Is there anything that you'd like to see on this list?