We're sending you some music with love from Paris for this March. Months ago Shanna sent me a link to listen to and I was simply blown away. Ever since then she's been on my radar and I've wanted to share her music with you. This month you'll love the smooth mix exclusively mixed for MyParisianLife.
About the DJ…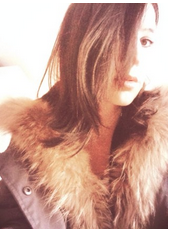 Shanna aka Boots is an Australian girl who's been living in Paris for four years. She's an adventurer, she can be the funniest /silliest girl at the party or a total Lone Ranger??she's a graphic designer, a massive music lover. Shanna loves good food, good booze, walking, taking pictures and she loves Montmartre with all her heart…
"I'm the kind of the girl that likes to ring doorbells and run away- steal cutlery from restaurants for cheap thrills" she says
And we're very happy ?this funny and?emphatic soul has shared this mix with us.