The Marais is one the most celebrated neighborhoods in Paris with its countless little clothing boutiques, vintage shops, Jewish bakeries, restaurants, and charming little museums. A hot spot during Fashion week and the gay capital of the city.
No wonder crowds flock the streets on in the weekends, especially on Sundays, the Marais day of the week, when many other places are closed in Paris.
Get a quick impression of the area by watching our video:
Here are some stops that make a great itinerary in Paris most sought-after quartier:
You might want to start the day in this cozy little cafe right off the charming little Square du Temple Park.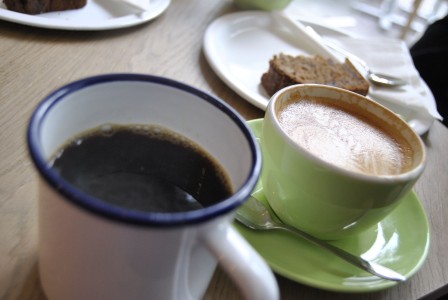 The big windows allow the already light interior to get bathed with sunlight. That, plus some excellent quality coffee and blueberry cheesecake (our recommendation) is guaranteed to set a good mood.
But that's not all: a glass door leads to the upper two floors where you'll find the seasons best curated fashion.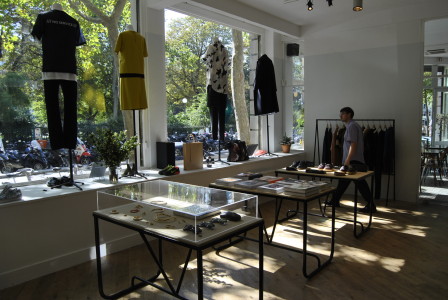 12 rue Perree
75003 Paris
Opens at 9am.
2. Dive into Parisian history at the Musee Carnavalet.
Spend an hour or so in this wonderful little museum that shows the history of Paris through both meticulously detailed 3D models and classy bourgeois portrayed by belle epoque painters. Stare a moment a Napoleon's very own field kit with his own dining set and personal care items. FREE Entrance to permanent collection.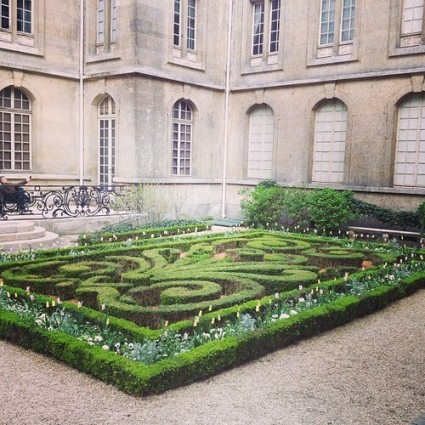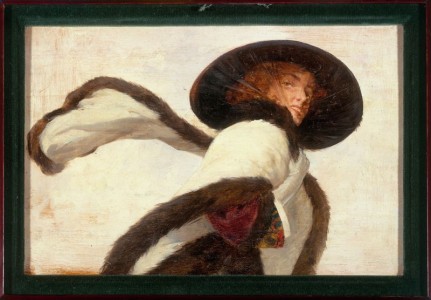 Museum entry is free. There are temporary exhibitions too (these are paid); right now there's one on the fashion of iconic Parisienne Alice Allaume.
23 rue de Sevigne
75003 Paris
Closed on Mondays. Open 10am to 6pm.
3. See Some Fine Art Photography.
For the photography lovers among you the Marais has two great sites to offer.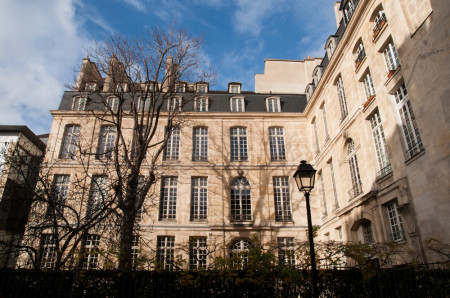 1. The Maison Europeenne de la Photographie always has something interesting going on and is very popular with local Parisians. The latest exhibition of Brazilian photographer Sebastieo Salgado drew lines spanning two streets!
Maison Europeenne de la Photographie
5/7 rue de Fourcy
75004 Paris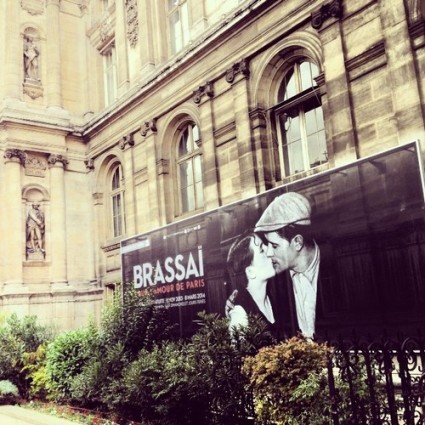 2. Another good stop is the free expo of Hungarian-born photographer Brassae in the Hotel de Ville. Pour l'amour de Paris shows some wonderful B&W photography of ordinary Parisians and intimate scenes on the streets. Great night photography too!
Brassae: Pour l'amour de Paris
Place de l'H?tel de Ville
75004 Paris
4. Have a bite at Nanashi.
An excellent place for lunch: oriental-inspired cuisine prepared with super fresh ingredients. Casual ambiance, simple yet friendly interior and a young and trendy crowd. Huge choice among fish, salads, vegetarian or meat.
57 rue Charlot
75003 Paris
5. Check out what the fuss is all about at L'As du Falafel.
Judging by the photos on the walls, Lenny Kravitz has been around a couple times here. And that?s no wonder as this is really the best falafel place in Paris.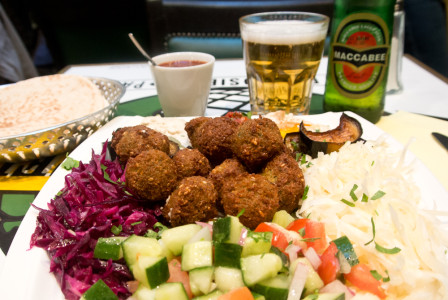 We adore the falafel plate that you can order when eating in; the falafel is perfect and it comes with side-dishes as grilled eggplant, coleslaw and various sauces. Washing that down with an Israeli beer makes even the non-famous happy.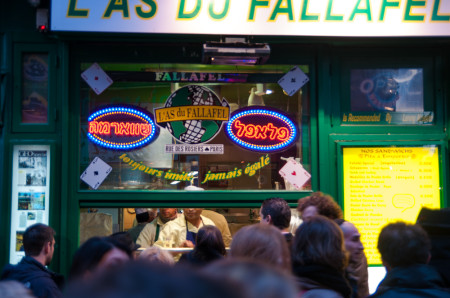 Yes there are lines on Sundays, but it's worth the wait!
34 rue des Rosiers
75004 Paris
6. Do some vintage shopping at Free 'P' Star.
This chain of vintage stores has no less than three locations in Marais. You'll find all sorts of vintage stuff here; leather jackets, worn-out jeans, colorful dresses, unique watches, creative jewelry and much, much more. Take a look if you're around, if only for the fun of it!
There are three shops in the Marais (all 75004):
20 rue de Rivoli
8 rue Sainte-Croix de la Bretonnerie
61 rue de la Verrerie
7. Check out Parisian fashion at Sandro.
Now here's a brand with a fine taste! It's all well-designed, fashionable, elegant, light and mostly single-colored material. We're not saying it's cheap, but it;s definitely worth a look if you're around, if only to see what Parisian fashion is all about!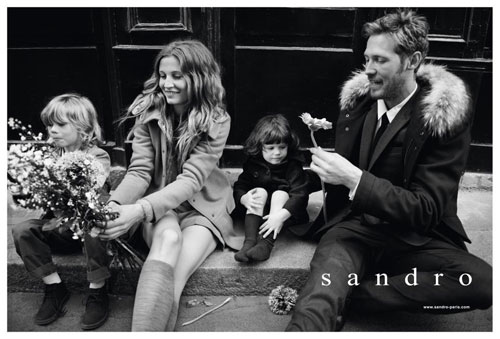 There are two stores in the central Marais (both 75004):
50 rue Vieille du Temple
11 rue des Francs Bourgeois
You can start the evening with a visit to Le Mary Celeste, home to great cocktails, oysters and tapas-like plates. It's something in between a restaurant and a bar: a bright, easygoing place with one of the friendliest staffs in Paris.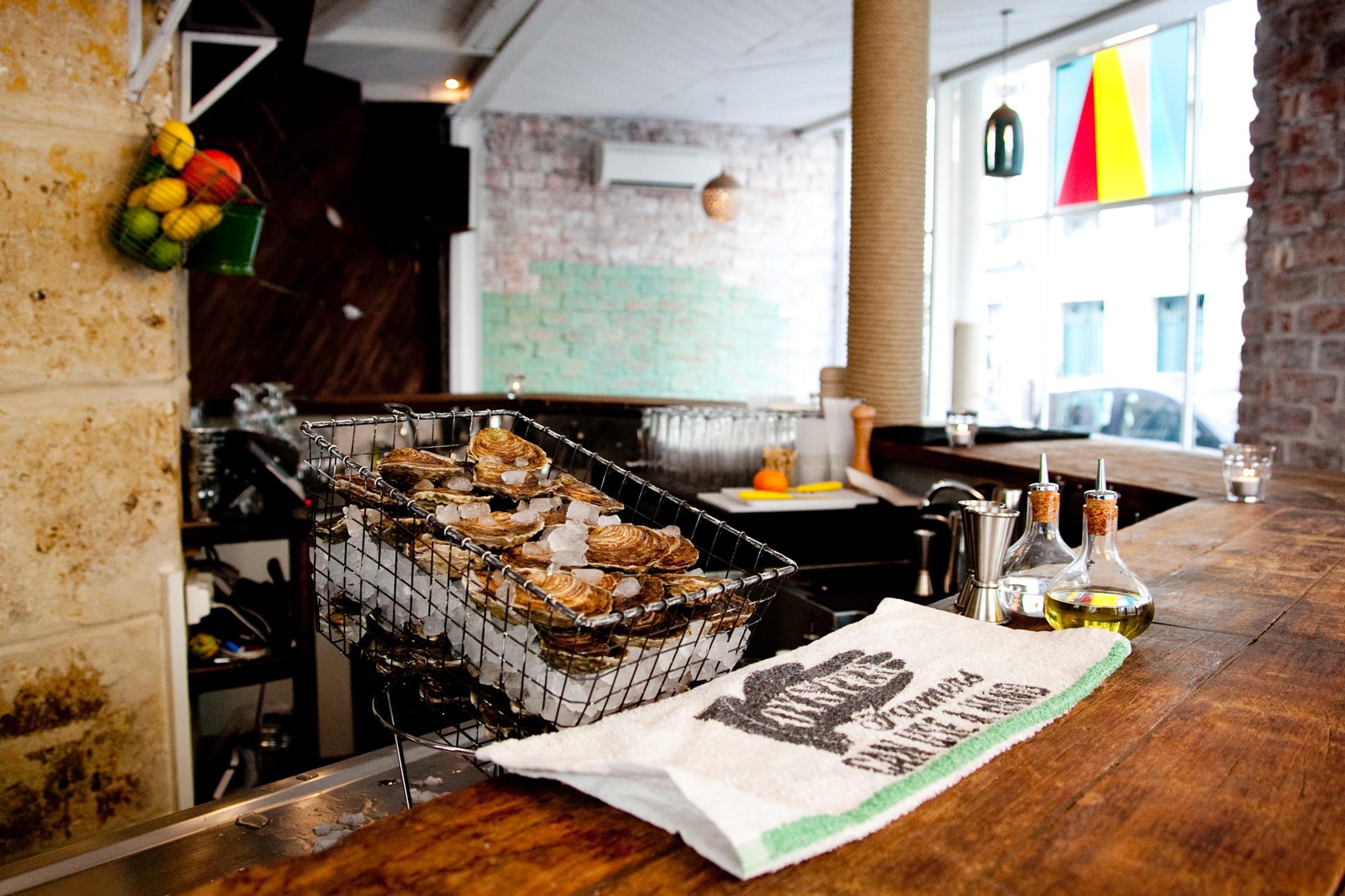 The main attractions are the oysters plates, but no less of a feast are the original and hip cocktails. An excellent place for an aperitif!
1 rue Commines
75003 Paris
For those visiting Paris from abroad, small Marais-based hotel is Hotel Emile. In a prime location with the cutest decor. Each room is carefully designed by Alfred Kopper, a big name in the Parisian hotel branch. Room architecture is a neat mix of white, gray and black shades plus some geometrical shapes on the wallpapers and carpets. Just a 1-minute walk from the Saint-Paul metro station.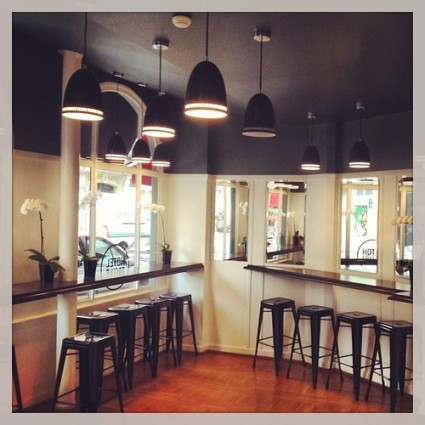 2 rue Malher
75004 Paris
Do you think we should we add anything else to this list? Let us know!