We're off to Disneyland Paris! It's been on our to-do list for a while as a family and this Toussaint vacation ( a time where the kids take 2 weeks off school in October) – we did it!
You'd think that a place that gets so many visitors from all over the world, being so close to home would have seen us by now, but nope. We took our sweet little time and we did it with the tour company ParisCityVision because they had these tickets that allowed for a taxi pickup then a ride in their bus with access to the 2 parks. The train/metro also goes to Disneyland but the French are notorious for strikes and I certainly didn't want that to happen on our special day.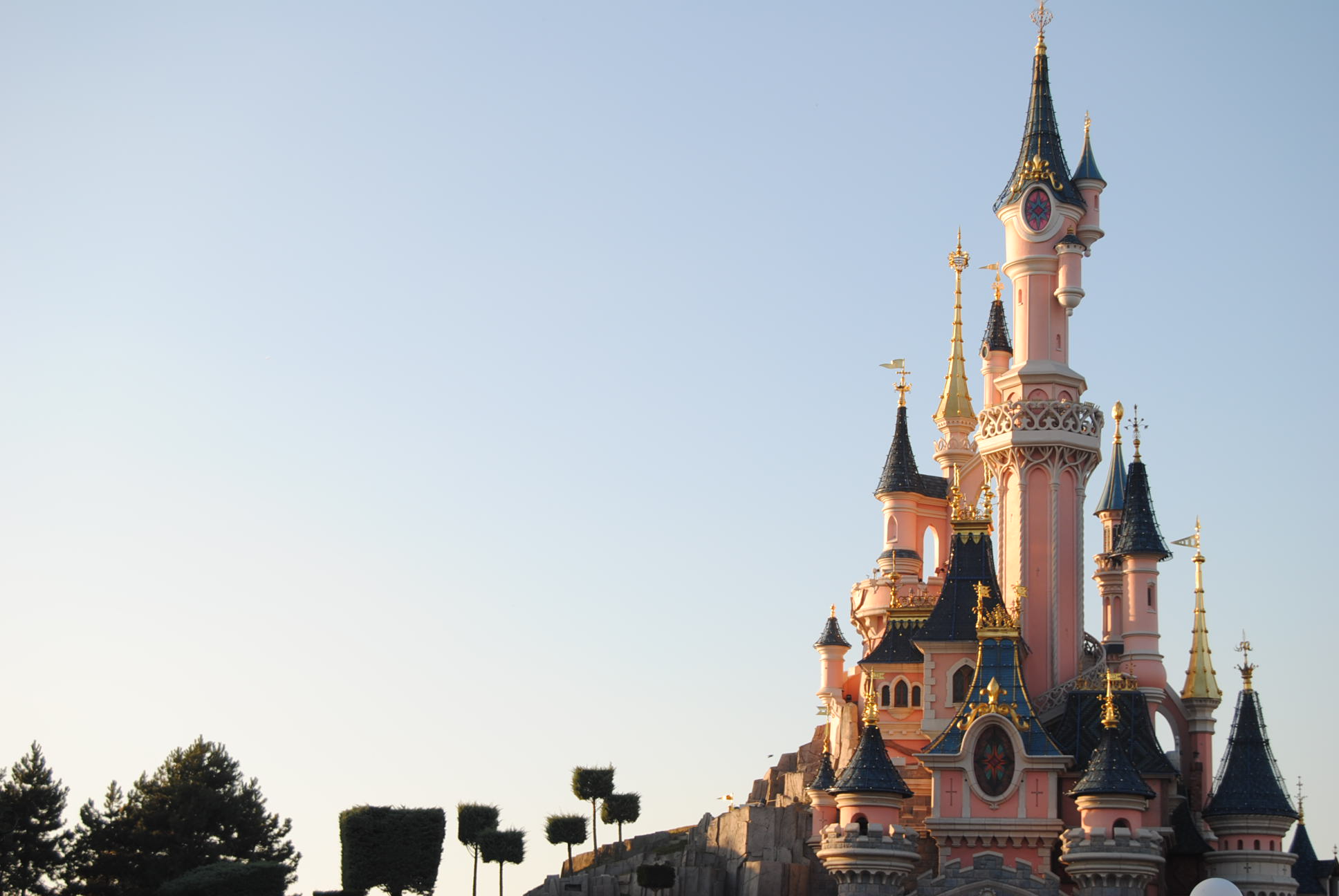 So our family experience went a little like this:
I couldn't believe it as we got in our 7:15am pick-up car from the apartment that drove us to the Pariscityvision office near the Louvre. Where we checked in for our 8am ride and got our tickets to the park including the return ones for the evening at 7pm.
There were others waiting and when we got on the bus it took us about 1 hour door to door. The bus was clean and comfortable. We walked from the parking to the entrance for about 10 minutes where we then went through a security check. 
By now it's around 9:30 am – 30 minutes to go for the official opening of the gates of the first park – Disneyland Park. The gatekeepers looked like they stepped out of a happy movie dressed in these big blue and red coats. Trying their best to respond to all the impatience and questions.
It's here that I learned there was a special entrance for hotel guests at Disney! A cool thing to do if you're coming from outside France like many of the families we overheard. They had also these fast pass tickets that allowed them to get in at different entrances to the rides often cutting the waiting time in half (which sometimes was up to 60 minutes in the case of the Remy cafe!) Needles to say I didn't do that …hahahaha
One thing about Disneyland Paris is you have to prepare to wait on average 20 minutes for every ride!
So we went in.
Greeted by the big Mickey clock on the colossal pink and white house. Welcome to Disneyland!
It was Halloween and there was an orange haunted decoration thrown over the entrance.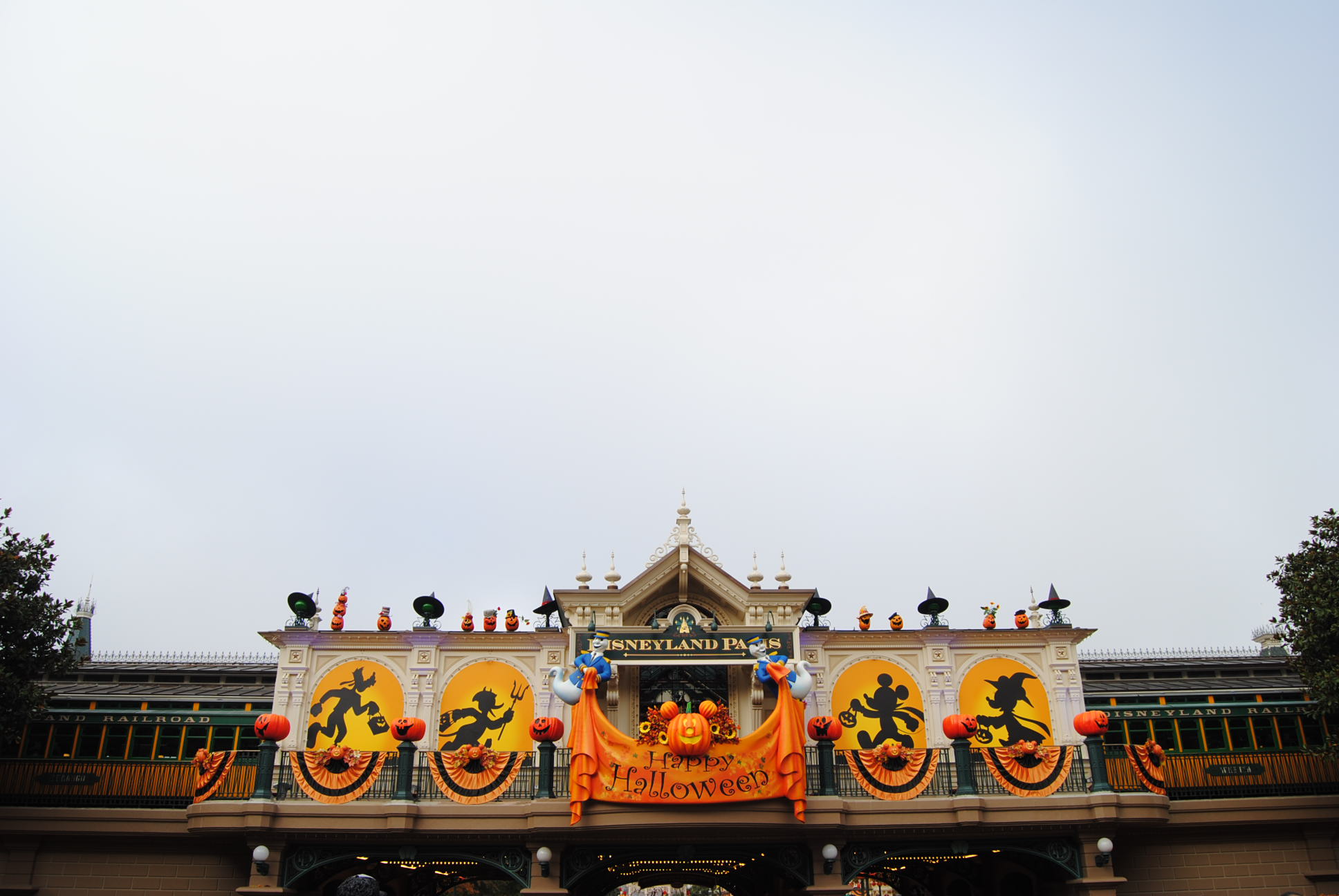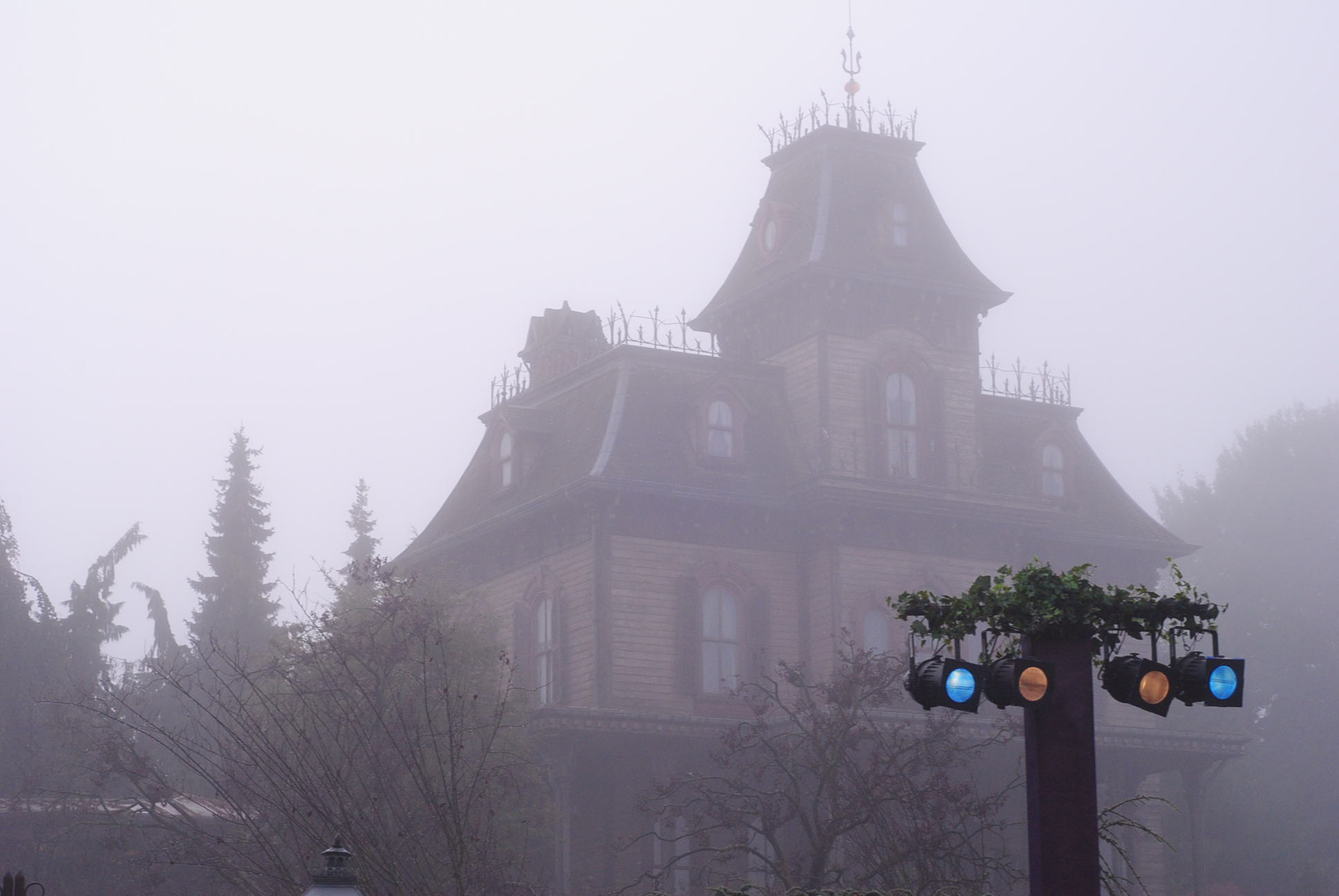 The first thing you'll pass is MAIN STREET USA – a basically a replica of an American old town with the cutest little shops to buy sweets, cafes and discover more Disney souvenirs.
Then we headed straight to the Haunted house – waited for it to open – followed the guide to the house entered – and it was totally not scary! Like WTF Phantom Manor (6)…the best Haunted house I've been was at Tibidabo in Barcelona by the way.
On the same side of FRONTIERLAND – there was Big Thunder Mountain (that was closed for us because of the weather). Everything else was more for kids under 8 years.
DISCOVERYLAND – we really enjoyed the Buzz Lightyear Laser Blast! I was so into it that I got a little too competitive and didn't help my son to hit most of his target – hence I got really high scores and he had a really long pout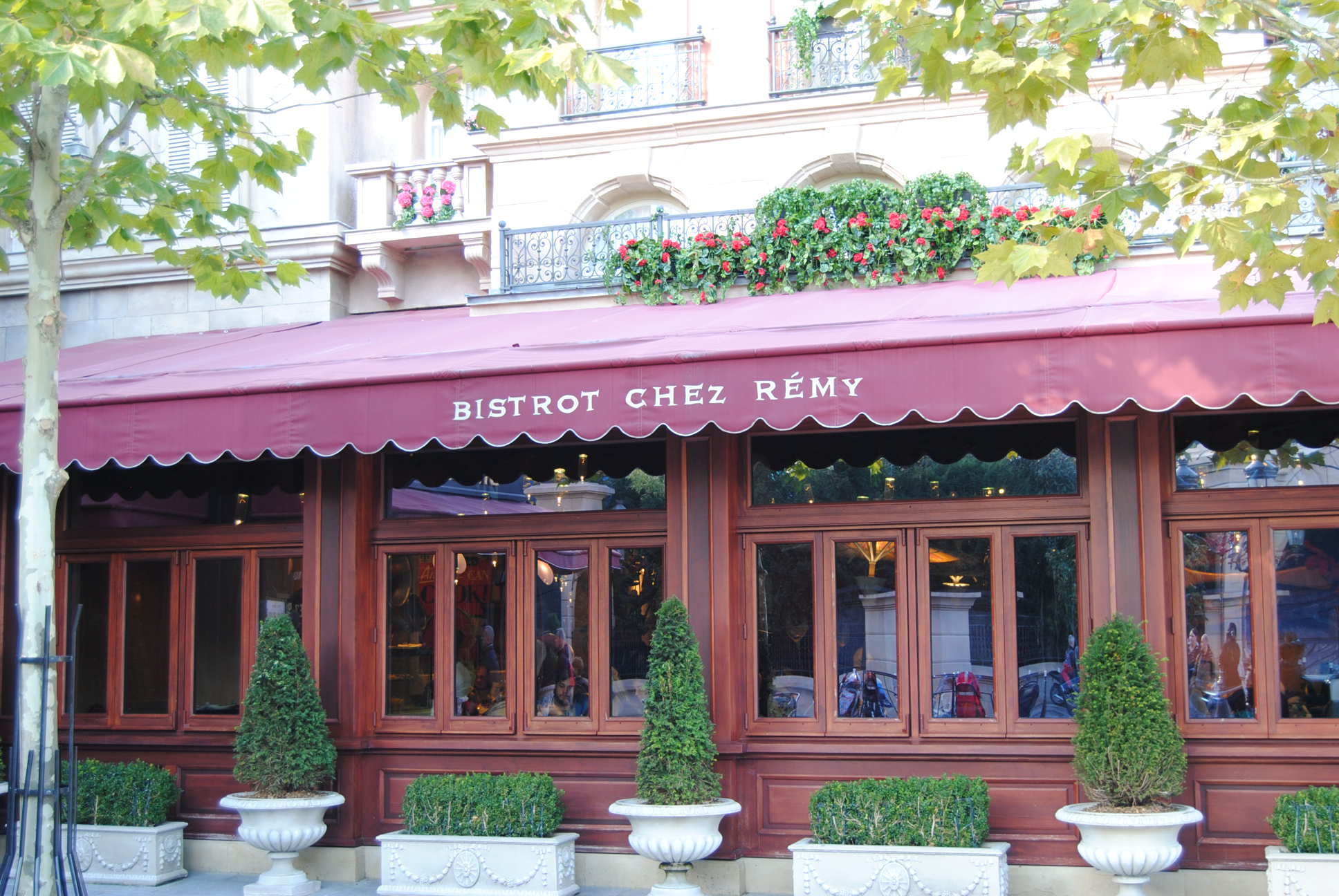 Things we ate:
POPCORN – they lure you in man! The smell of warm popcorn is one of the most loving smells – we couldn't resist – for around 5 euros.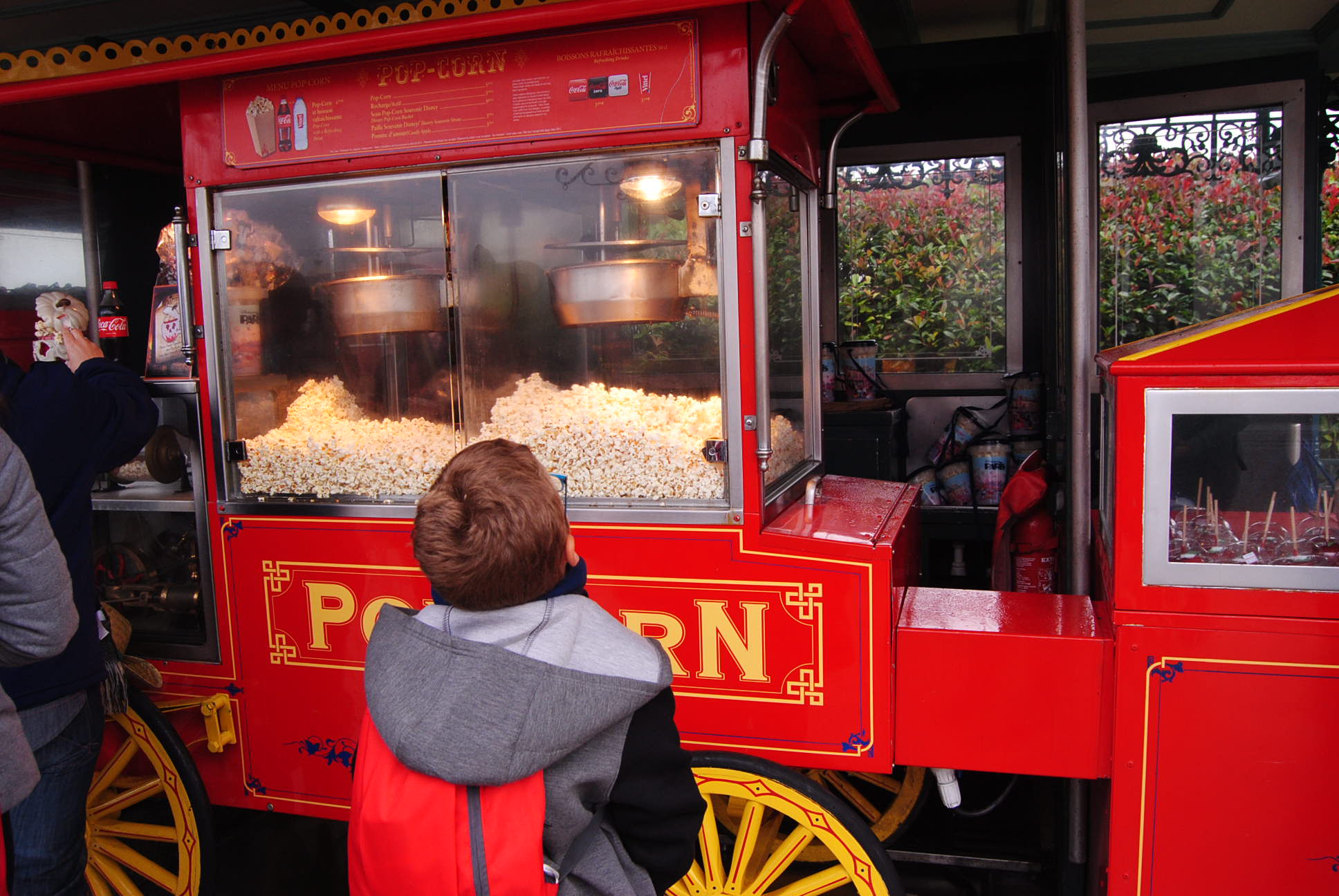 CANDY APPLE – aie – yes when in Disney you will be tempted to eat all those sometimes food you tell the kiddies are only for those special moments. We indulged (funnily enough – for around 4 euros.
BURGER LUNCH:
Videopolis V 37 – here you can enjoy a child performance while you eat. We had a fish burger and kids menu of kids burger, fries, drink, ice cream and a total of 21 Euros.
After lunch we went to the other park.
Time for WALT DISNEY STUDIOS
Here our favorite part was the MOTEURS…Action! Stunt Show Spectacular (10) – they had a real stunt show where you feel like you're a part of the action (but you're sitting) with Lightning McQueen
TIP: Go more like 30 minutes before the start time to get in and get a good seat!
We didn't have dinner at the Park but there are a few gastronomical restaurants such as :
Auberge de Cendrillon (A)- where you can enjoy traditional French cuisine with the Disney princesses.
Bistrot Chez Remy (E) – the line to get in here was in-sannnnnneeee! But alas it was Remy after all 🙂 – the food is a bistro-style specialities
I could go on and on…if you are coming to Paris specifically to visit Disneyland or thinking about going with the kids – leave your questions in the comments section and I'll try to respond as best as a I can.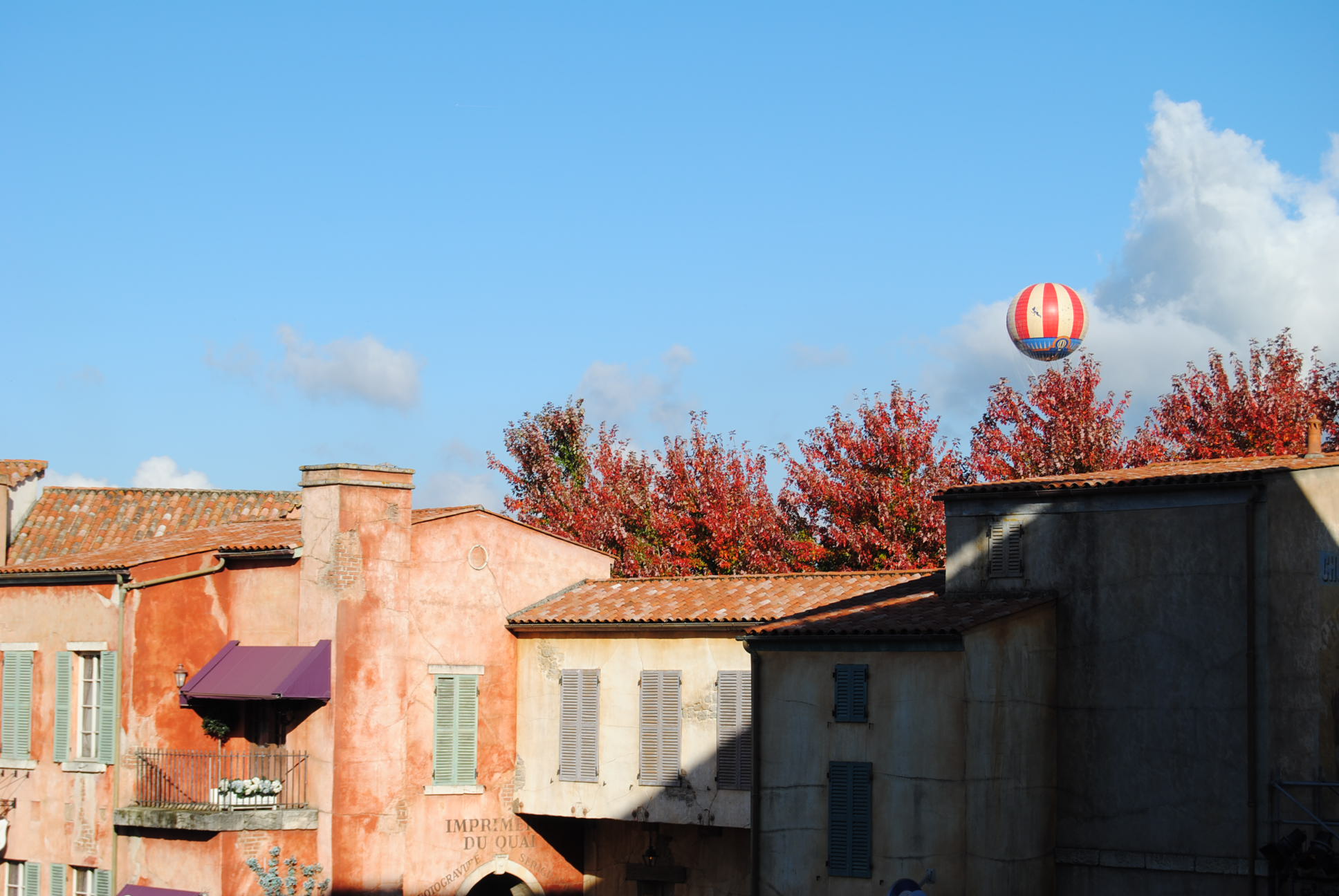 ??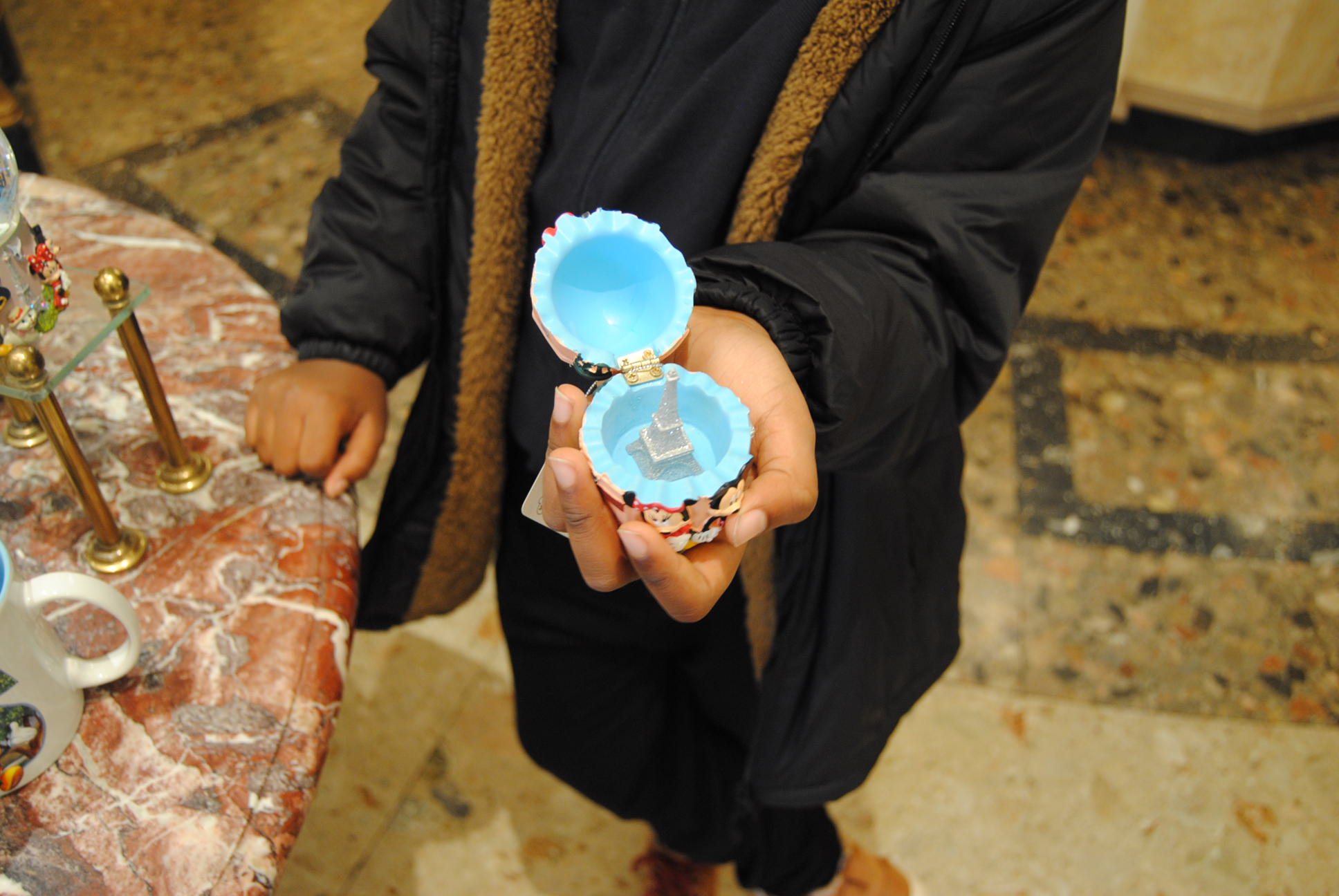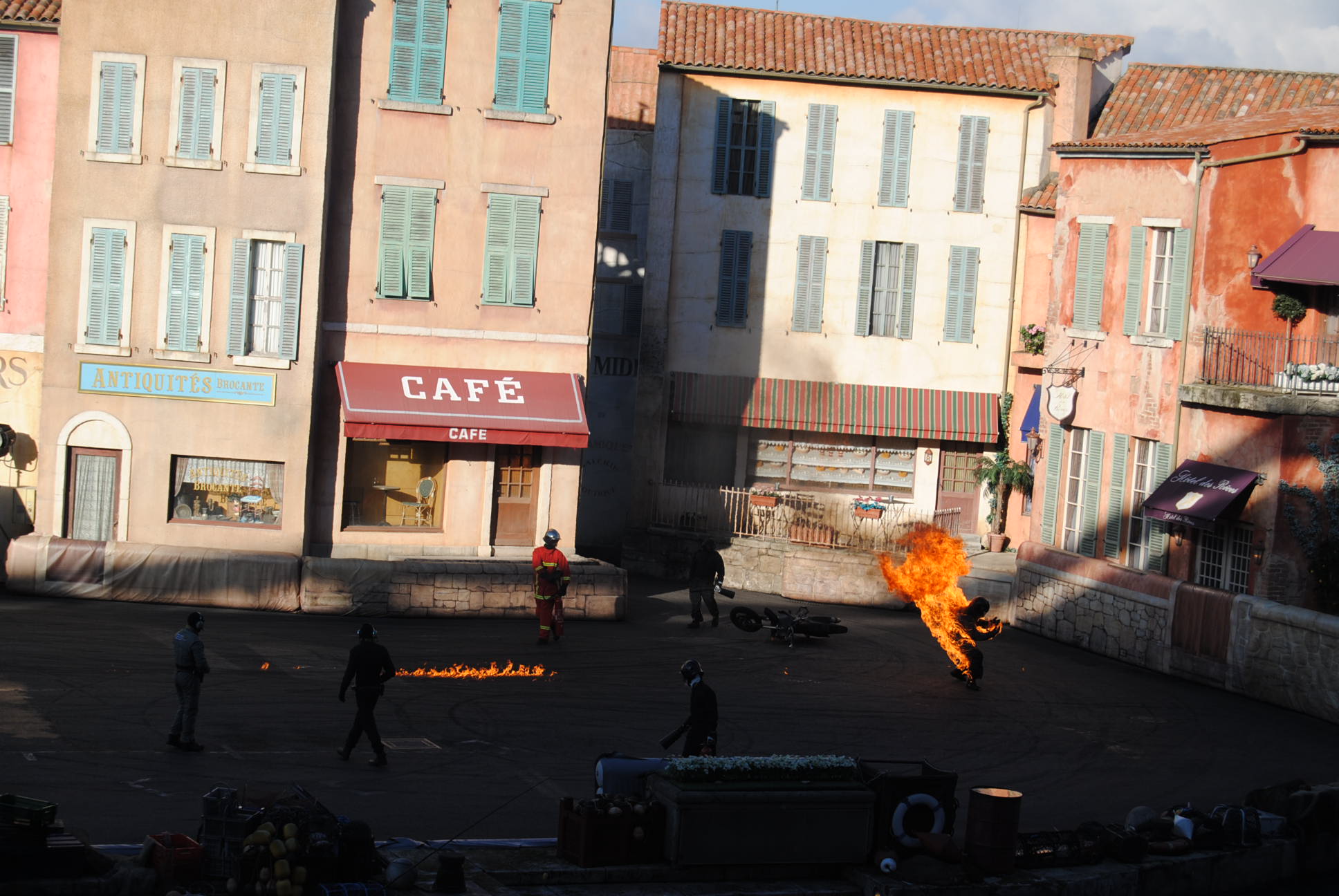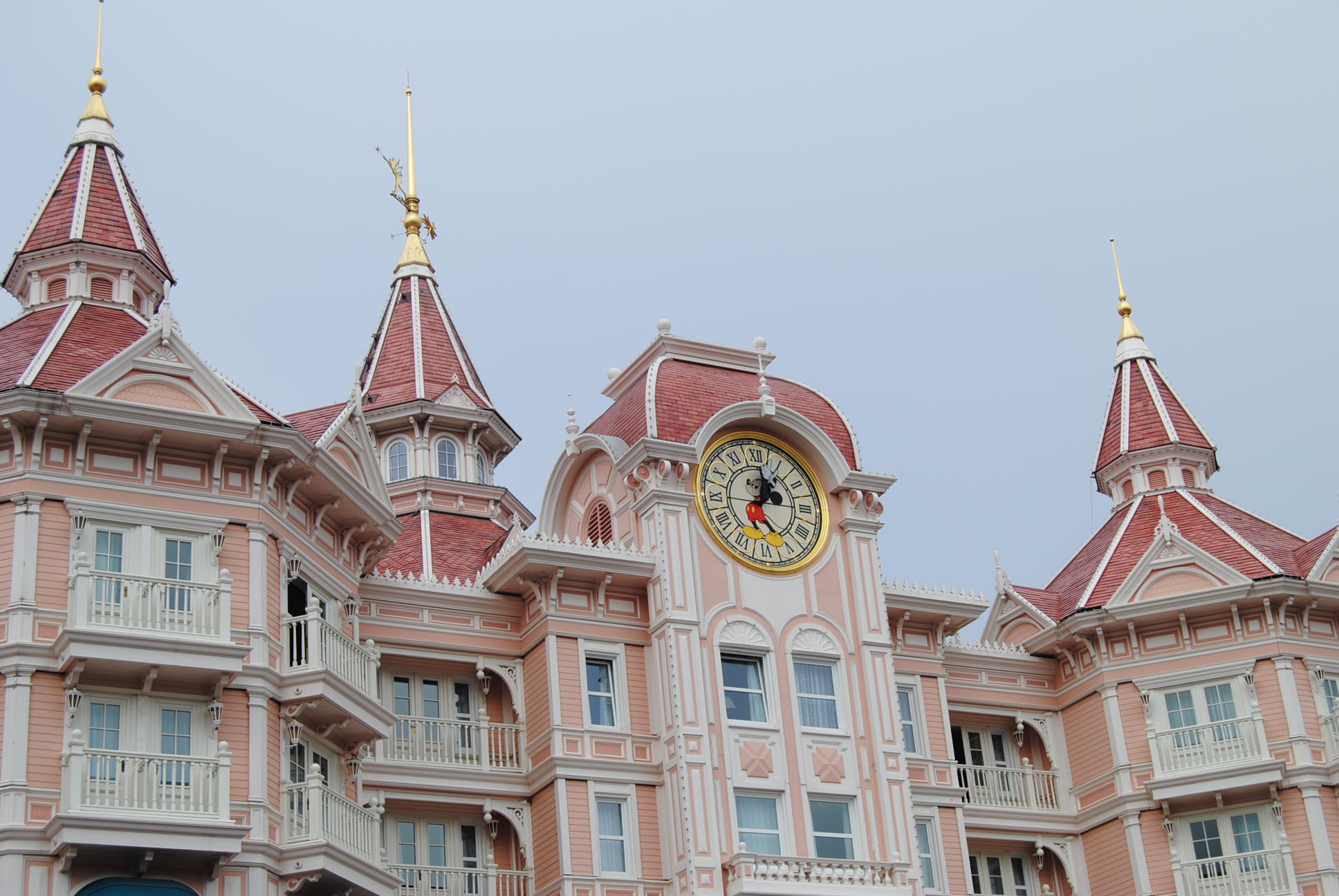 Article collaborated with ParisCityVision