Peonies Coffee Shop is a new coffee shop with flowers, lovely bouquets welcoming you as you swing open the peaceful mostly green and pink space on Rue Faubourg St. Denis. At around 20 – 25 euros per bunch you can sit with the pretty things – literally. Or take one home.
Clementine the owner, florist and barista on hand, was playing Lianne La Havas on the cutest gold and black Marshall speakers. Perfect for setting the delicate yet earthy mood of the cafe. As Lianne's voice was floating over the noise from the la Marzocco, I saw Clementine was preparing some coffee with beans from Coutume.
You'll feel at ease here. I snuck up to the counter slowly to discover the menu, that was written in both French and English ( so perfect for all Faux Parisians that need to navigate the city still in a mixture of Franglish until you get the full grasp of the language !).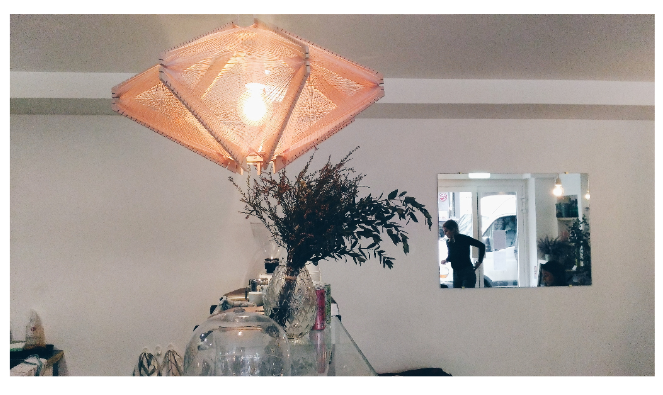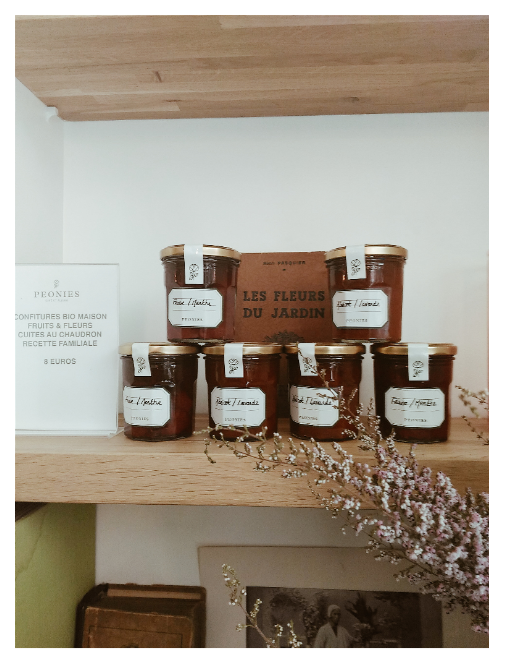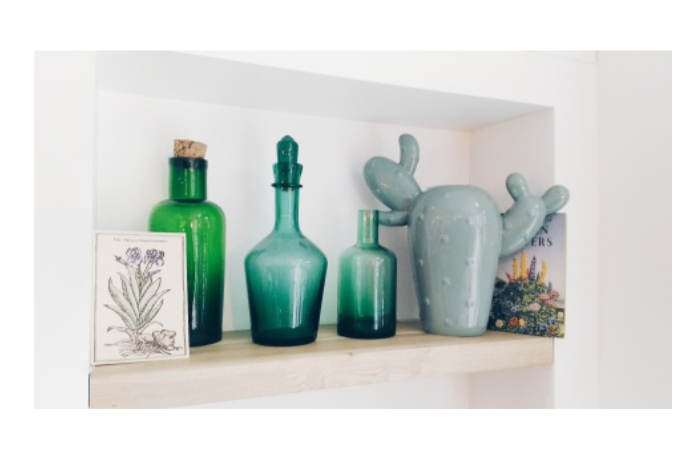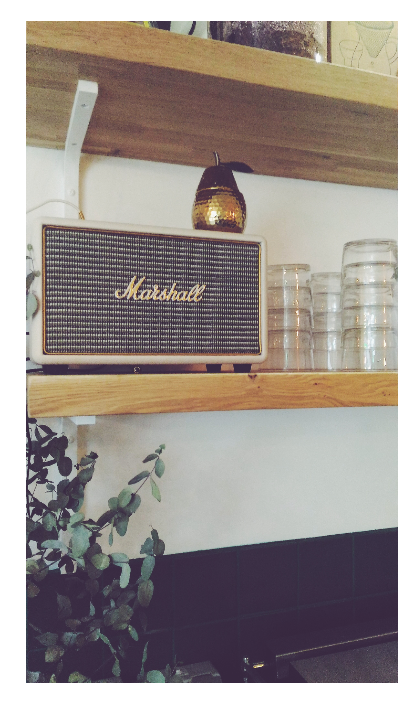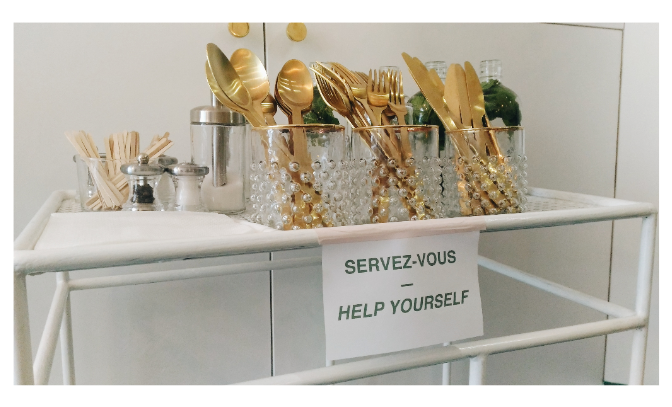 This place was simply the cutest, with massive glass wall allowing for a glorious amount of light to reflect in and kiss the white metal chairs and pink tables. Everything was perfect enough for an "agreeable" time as we say in French.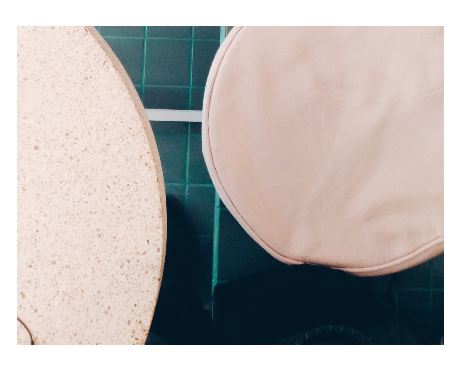 On the menu, there was both sweet and savory in addition to many coffee and tea options.
sweet marble cake 3 euros
Floral Cookies (how fitting!) 2.50 euros
gluten free pear cake 5 euros
Grilled cheese 6 euros
salads 7.50 euros
Espresso 2.50 euros
Latte 4 euros
Cash for under 10 euros ….They also accept credit cards for higher sums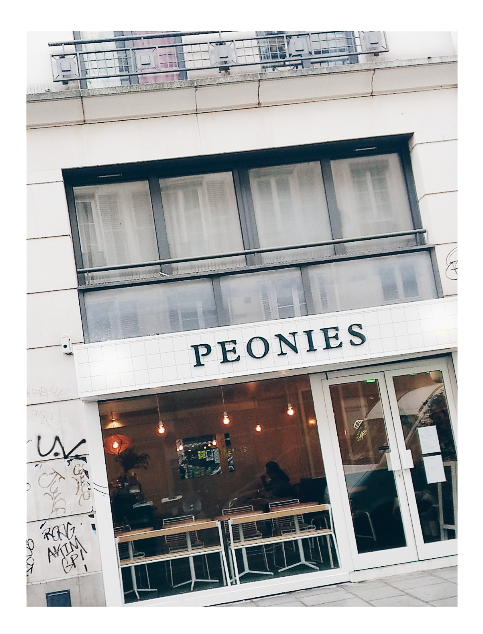 Peonies Paris Address:
81 Rue du Faubourg Saint-Denis, 75010 Paris, 75010 Paris
Open daily (except Mondays) 9am to 8pm
Map it: