We love to tell you about all the hip hotels in Paris and Citizen M CDG is an airport hotel at Paris-Charles-de-Gaulle, that is super cool and modern with a 20 minutes metro ride to Paris center. We stayed there this weekend and wanted to share our take on what makes this boutique hotel one of the best in Paris we've stayed.
citizenM hotel Paris Charles de Gaulle Airport
Address: 7 Rue de Rome, 93290 Tremblay-en-France
We were welcomed by a friendly team at the self check-in space (easy peasy!) in this super funky lounge space that feels like one part rich estate mansion and spoilt nouveau rich apartment – funny, funky yet surprisingly calm! How did the design team mange to make Asian porcelain vases work with modern statues of tiny men flipping you the bird?
I don't know but I loved it!
What you'll like:
The rooms are small but clean and modern, well equipped with an iPod that acts to control everything from the tv (plenty free movies) to the light moods (romantic was a red color and movie mood was super soft light etc…)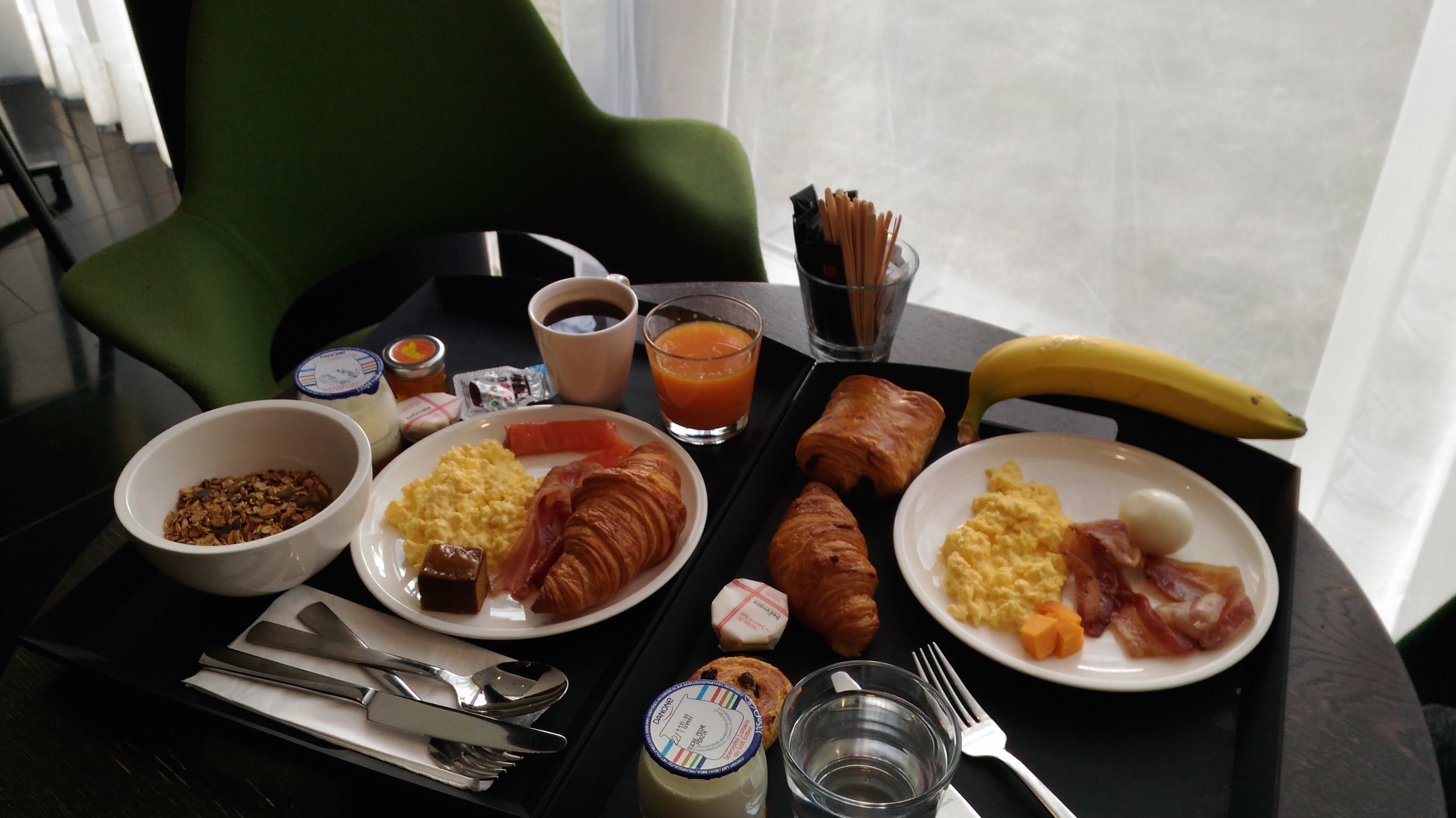 Other stuff you'll love:
modern rooms with huge beds
super fast – no hassle wi-fi
team speaks English and friendly
design aesthetics with splashes of color and vintage pieces. Lots of art and coffee table books everywhere.
the 24 hr canteen (but you may have to add dinner – and breakfast depending what you booked).
BIG self serve breakfast – eggs, bacon, croissants, cereal, fruits, fresh juices and GLUTEN FREE options. Rare!
Close to public transportation – you're literally inside the same area of the RER train.
Great if you have a layover at the airport!
How to get there:
it's a 5-minute walk from the CDG airport.
If coming from Paris take the RER B direction Charles de Gaulle Airport and get off at terminal 3. then look for the Novotel hotel (because there is no sign for the Citizen M hotel) and it's on that side and walk 3 minutes on the walk way.
Book it: from 82 Euros per night
Map it: