Have you been thinking of visiting Montmartre a bit off the beaten path, perhaps wanting to see more than just the tourist spots. You can shop, eat and drink like a local with our city guide of the neighborhood on the hill, in the 18th Arrondissement.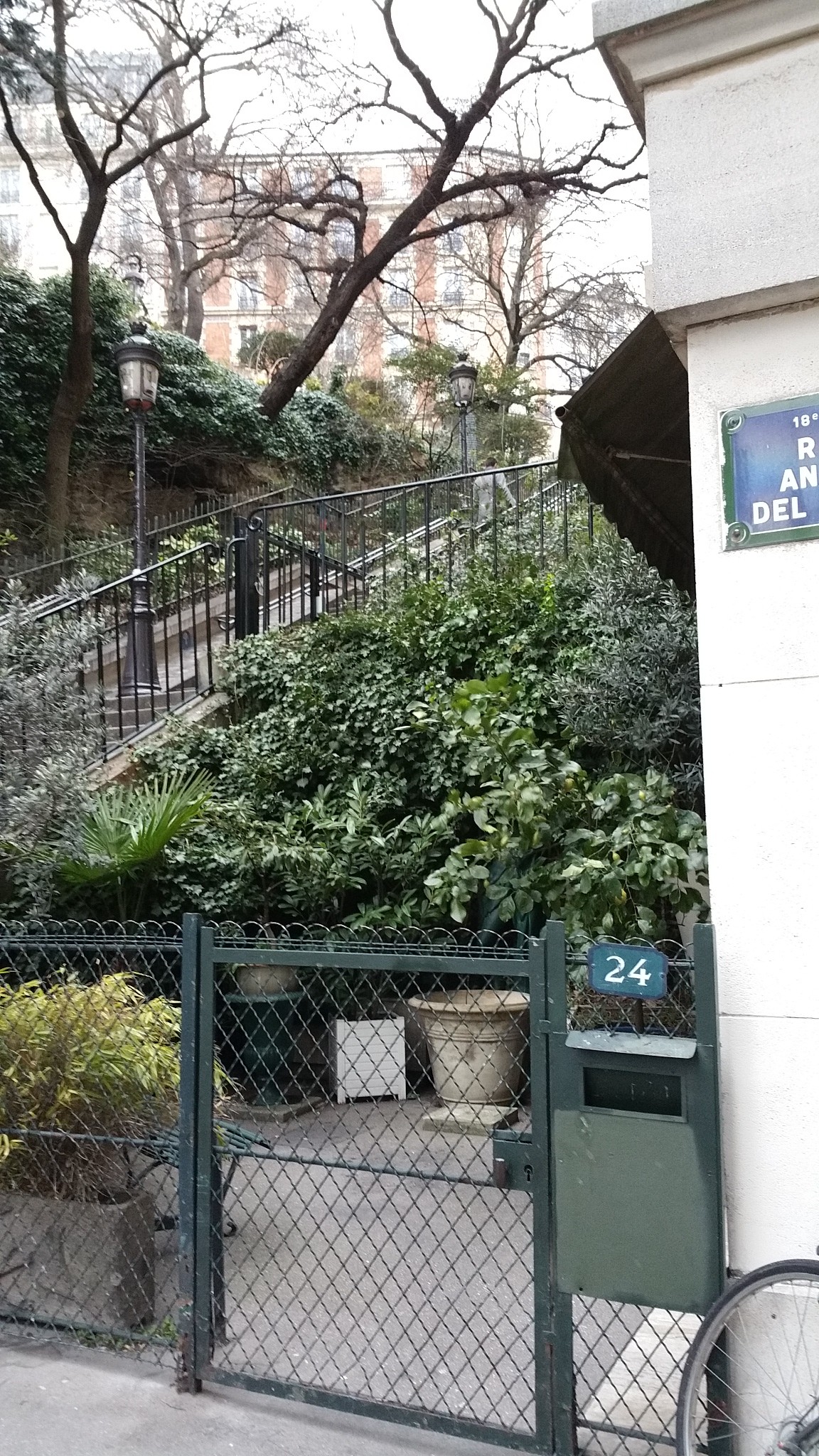 Sure there is the Sacre Coeur church, the vineyards and the Montmartre museum, but I wanted to highlight some of the "other" best places to see while here. Mostly from an expat's point of view, having lived in the area and loving the cute small streets and the village-like feel, Montmartre has that small town feel you'll find in few other quartier.
Hang with us:INSTAGRAM **FACEBOOK **GOOGLE +**PINTEREST
Historically the 18th is one of the most affluent yet divided parts of Paris, with the most affluent "maisons", african beauty shops, fresh food markets, tiny galleries, old French bistros, popular concert halls, Parisian fashion shops etc… all of this adds to the melting pot.
You'll notice that once you go down Rue Poulet to Boulevard Barbes, where there is the Metro Chateau Rouge, it's a strong divide of hustle and bustle. But once you go up to on Rue Poulet toward Sacre Coeur traversing Rue Clignancourt you immediately see the "typical" Paris, called "the village".
Back in the day, the Village was one of the cheapest places to live with a rich cultural and intellectual presence; filled with working class families and home to so many writers, musicians and artists. It replaced the Latin Quartier in this regard, when the property prices increased there.
Today Montmartre still has its charm and mix of everything Paris has to offer.
NB: ALL the addresses are mapped out at the end of the article with over 40 locations to wander and walk around!
MONTMARTRE CITY GUIDE
Do a bit of SHOPPING
Isakin is a little urban and street wear shop located just at the side of Sacre Coeur, with a decent selection of caps, bags and various menswear. APC Surplus is one of the darling Paris brands that makes the best basic Japanese style denim and quality leather products similar to Madewell – you can find there stock-shop here at 50% discount prices.Marche Saint Pierre is the best place to get any fabric or trimming, for clothes or upholstering – they sell to professionals and individuals. Fragonard is the best place to buy perfumes and the cutest accessories in Paris, all at very good prices. They also have the Perfume museum in the Marais. If you're a vinyl collector and BD enthusiast you have to stop in Le Rideau de Fer.
Enjoy a PICNIC on the Grass
Just at the foot of Sacre Coeur on a warm day you can grab a menu ( sandwich, dessert and drink) from Raphaelle Bakery then just sit at the foot of the iconic church on the green. In the evening there will be indian vendors selling cold beers and water.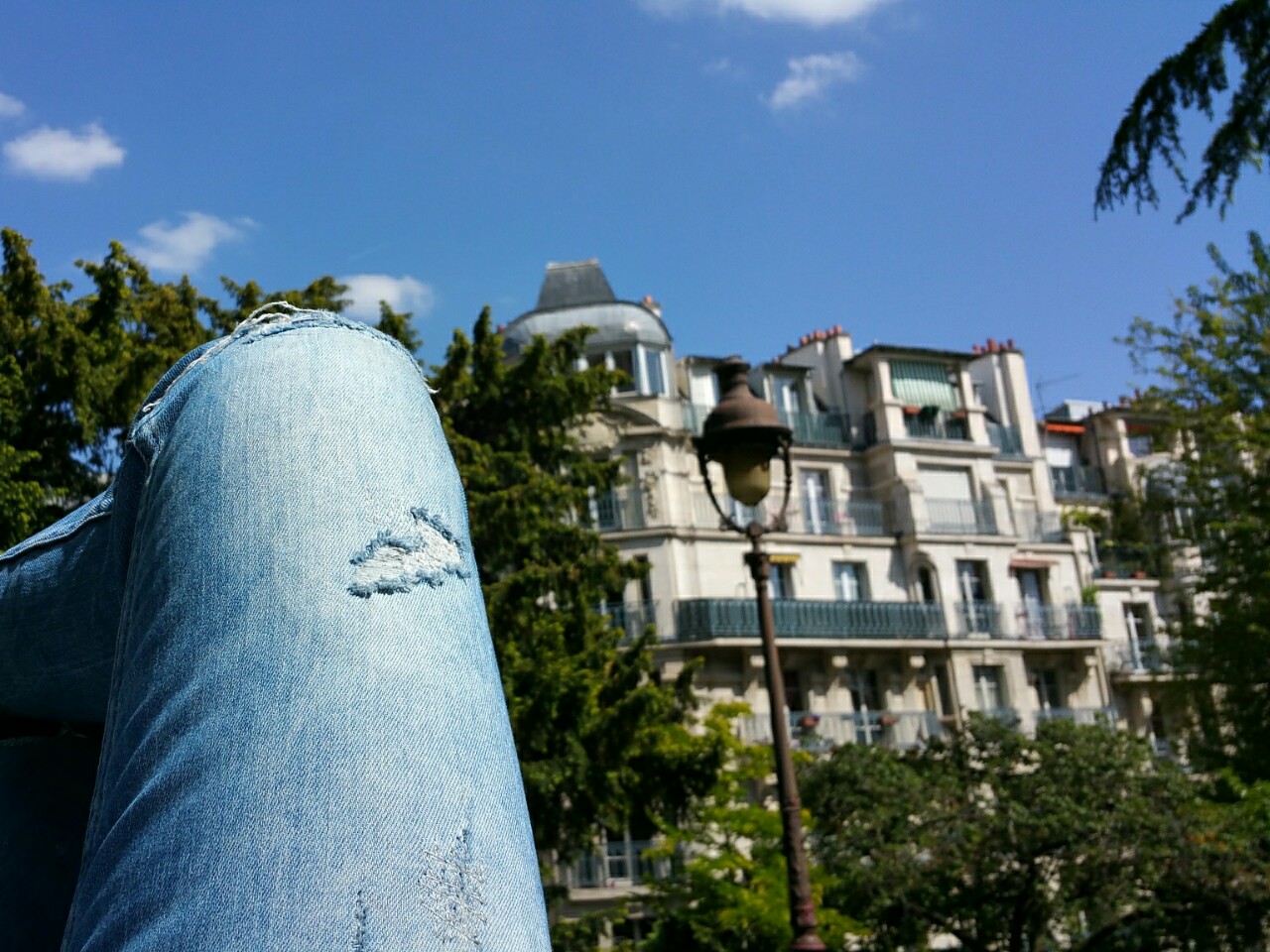 NB: Make sure to watch your valuables when at Sacre Coeur – like at all the monuments there are pickpockets who scoop out their targets.
LA VIE BOHEME
Place du Tertre
is a place to see artist still at work, have your painting done or enjoy lunch on a terrace overlooking the busy square.
The very long Graffiti wall in front of Cafe Lomi.
MUSEUM/GALLERIES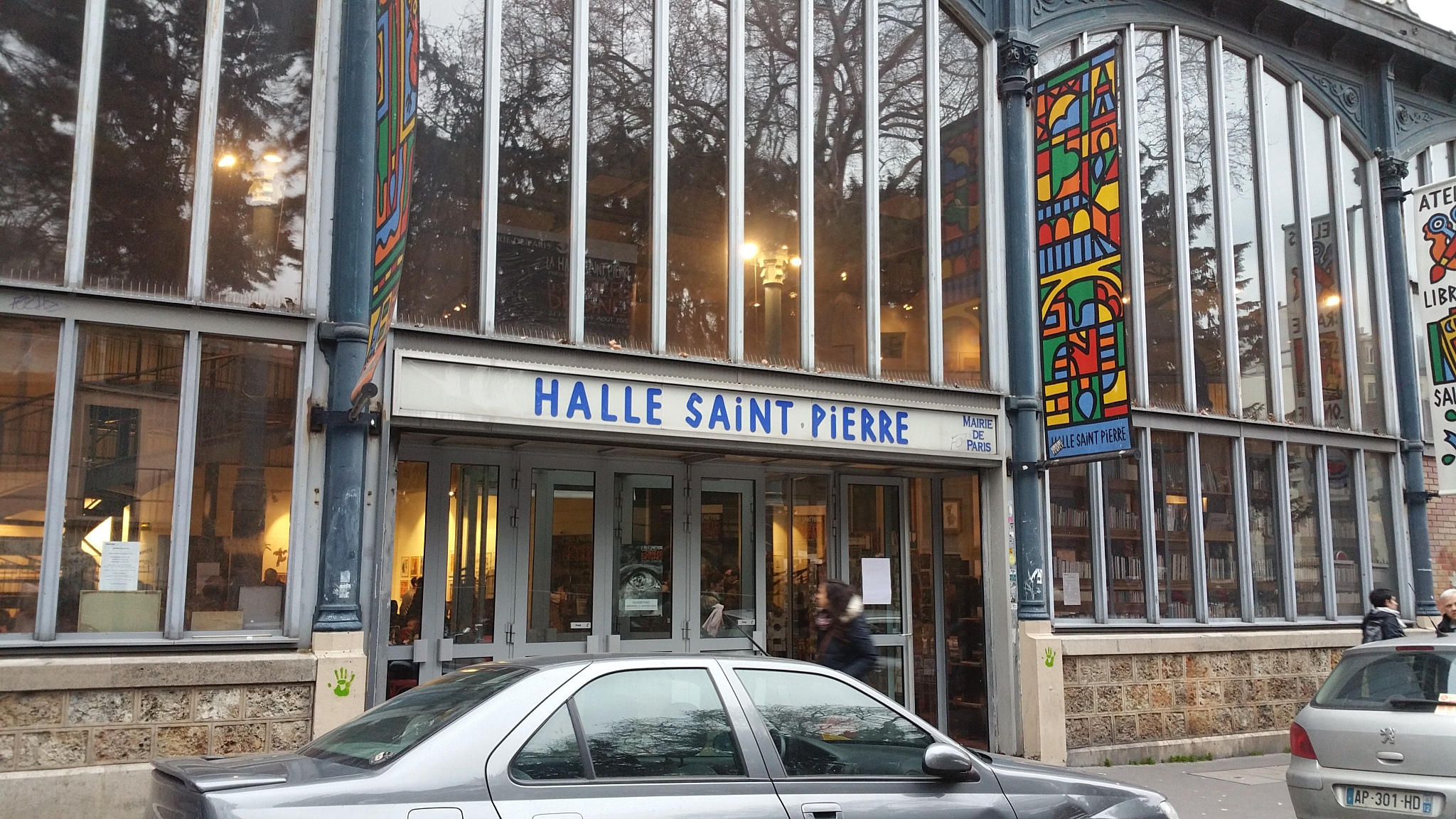 Dali Museum, Montmartre Museum, Gallerie W, Halle St Pierre…many more on the map below.
BAKERY
Raphaelle has won the best baguette of paris in the past and has the best chocolate tarte this side of town!
Chocolatier Arnaud Larher has some of the best cakes and sweets around these parts.
EAT / DRINK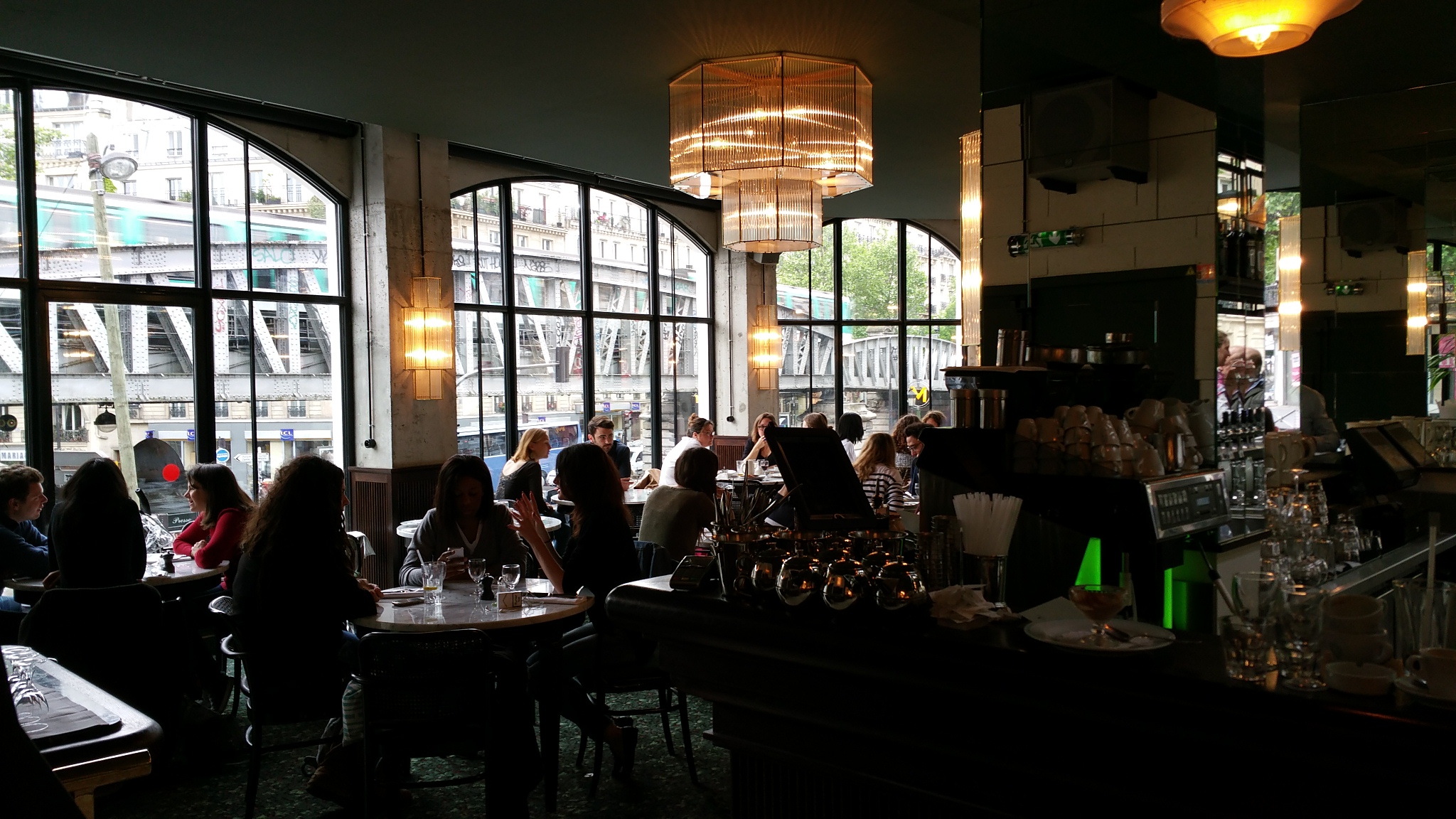 Brasserie Barbes is one of those new spots to the area that already has a massive following maybe because of the diverse menu and the rooftop terrace for dancing on warm nights. A great place to take a pause from all the sightseeing and even enjoy a dessert from their dessert bar. Le Rosie is a gerat place to stop for cocktails. No Problemo has a local corner Bar vibe. Le Cafe du Commerce is a typical french bistro complete with a pingball machine and massive leather sofas. La Choppe has my heart – it's old, it's dirty, but it's so damn authentic you can't help but love it, at night it comes alive with bobos and hipsters spilling out on the sidewalk. You can grab some vegetarian food at Hope Cafe and Soul kitchen is great to have an afternoon coffee and play some board games. L'Ete en Pente Douce is a colorful restaurant with lots of tables out front serving french cuisine at the end of Rue Muller. Le Gabin is perfect for a romantic dinner. La Fourmi is the place to grab a drink and mingle with the French. Pomodoro has great pizza and italian. Not to be outdone the funky pizza restaurant Pink Flamingo offers some pretty tasty vegetarian pizzas.
BEER SHOPS & BARS
Irie vibe in Paris at A la Biere Comme a la Biere. And stock up on just about any beer at Peoples Drug Store and even stop to play chess with the guys.
COFFEE SHOPS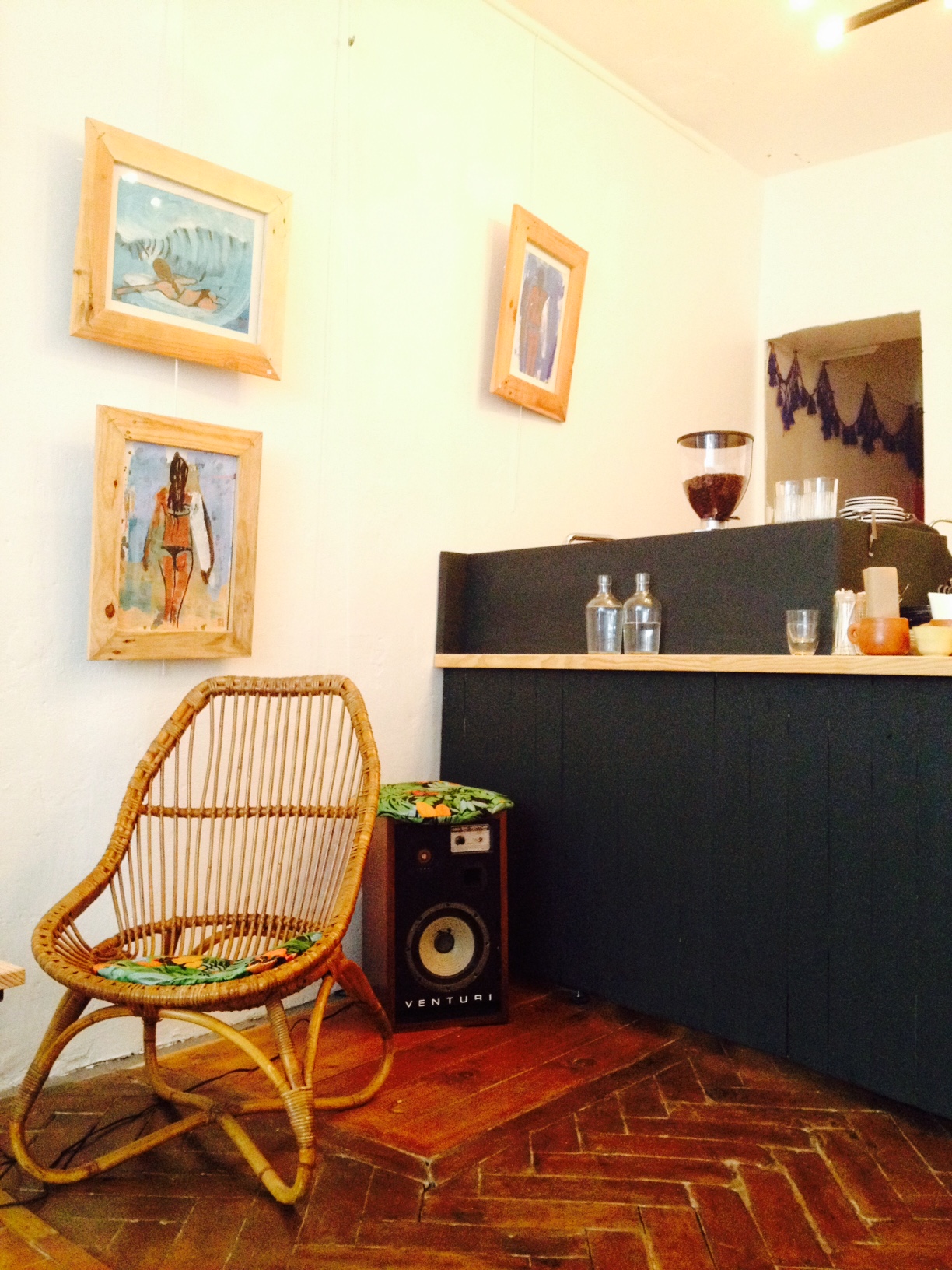 Cafe Lomi, descend on Rue Marcadet going toward the metro Marcadet Poissonniere and you'll find this little gem roasting their own beans and offering the best coffee in Paris.  You should also stop into Melali (CLOSED) a new to the hood on a quiet little street with a peaceful beach type decor and good coffee.
KIDS ACTIVITIES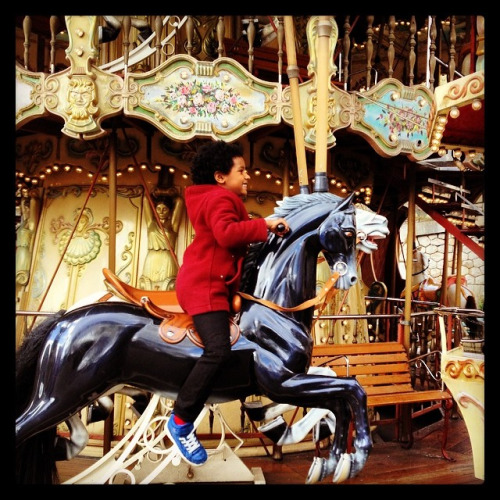 There is a park at the foot at Sacre Couer with a Carousel for the little ones that's always been popular with my son. There is also the little train of Montmarte that you can take for a ride around, and you can hop on at Moulin Rouge.
Take a kiddie cooking class with Cook n with Class.
There are also some pretty cool public pools in the 19th Arr, next door.
JAZZ / MUSIC
Autour de Midi et Minuit offers the best jam sessions and place for live jazz in Montmartre.
BOOKSHOP
Le Roi Lire at 54 Rue Custine is a tiny bookshop to find new and used books.
CINEMA
The cinema Louxor  dates back to 1921 and has been recently renovated to its art deco style,
Cinema Studio 28 is dates back to 1928 and has a little feature in the film Amelie Poulin.
GYM
Gada Fitness is a small luminous (because of the glass roof on the first floor) gym that's on two floors. Loved by locals where everyone knows each other, the staff is super attentive and because of the size the classes are small too, great if you're like me and dread large crowds, or packed spaces.
---
MAP – 40 Places to discover in Montmartre.
---
TOP 5 Hotels to Stay in Montmartre
Hotel Particular Montmartre
Address: Pavillon D, 23 Avenue Junot, 75018 Paris
TimHotel Montmartre 
Address: 11 Rue de Ravignan, Place Emile Goudeau, 75018 Paris
Hotel Le Squara
Address  3 Rue Lepic, 75018 Paris
Le Relais Montmartre
Address: 6 Rue Constance, 75018 Paris
Hotel Ramey
Address: 24 Rue Ramey, 75018 Paris
Actually any of the hotels on this street for that matter are reasonably priced on a safe street walking distance to the Sacre Coeur.