Brasserie?Barbes?is a new place to eat in?Montmartre?with a massive renovated 3 story space complete with a dessert bar ?on the ground floor and?terrace too for dance parties or just taking in the rooftops of Paris. The place seems to be a catch-all for all types of dinners; romantic, family or hipsters. The only people I??didn't see much?were?locals, you see the?Barbes?area is a rich mixture of immigrants from north Africa, mostly Algerians who were all too absent from such a big space in?their?neighborhood. They were everywhere outside but not a single one inside – and this my friends is the start of what I call change – or in other words gentrification.
Having lived in the?Barbes?area, and knowing that this space was once a home decor shop frequented by the poor inside and circulated by crooks on the outside, I presume we'll see a massive gentrification?beginning?now – especially as I see the police presence increase in the area. Great news as the?Barbes?Metro just in front the?Restaurant?has one of the?highest?rates of pickpockets and drug sales. Of course no one talks about all this. But my hope is that the neighbourhood can indeed find a way to "clean up" without leaving out the innocent people who are locals and not involved in criminal activity.
In really ?trying to be fair in my?analysis?of the bistro I couldn't ignore the thoughts (above) I've been having. But also because I want to be fair, I must say that I love?Brasserie?Barbes.?
The food service was indeed exquisite and almost lower New?Yorkesque?in?stlye?- many servers,?freindly?and of course after shuffling?around to find a table either upstairs or downstairs?there?was a real concern to have you seated and eating, not just standing in?line – which there was on all floors.
All the dishes that zapped passed us as we waited to be seated looked aesthetically appealing and once we sat our meal was delicious!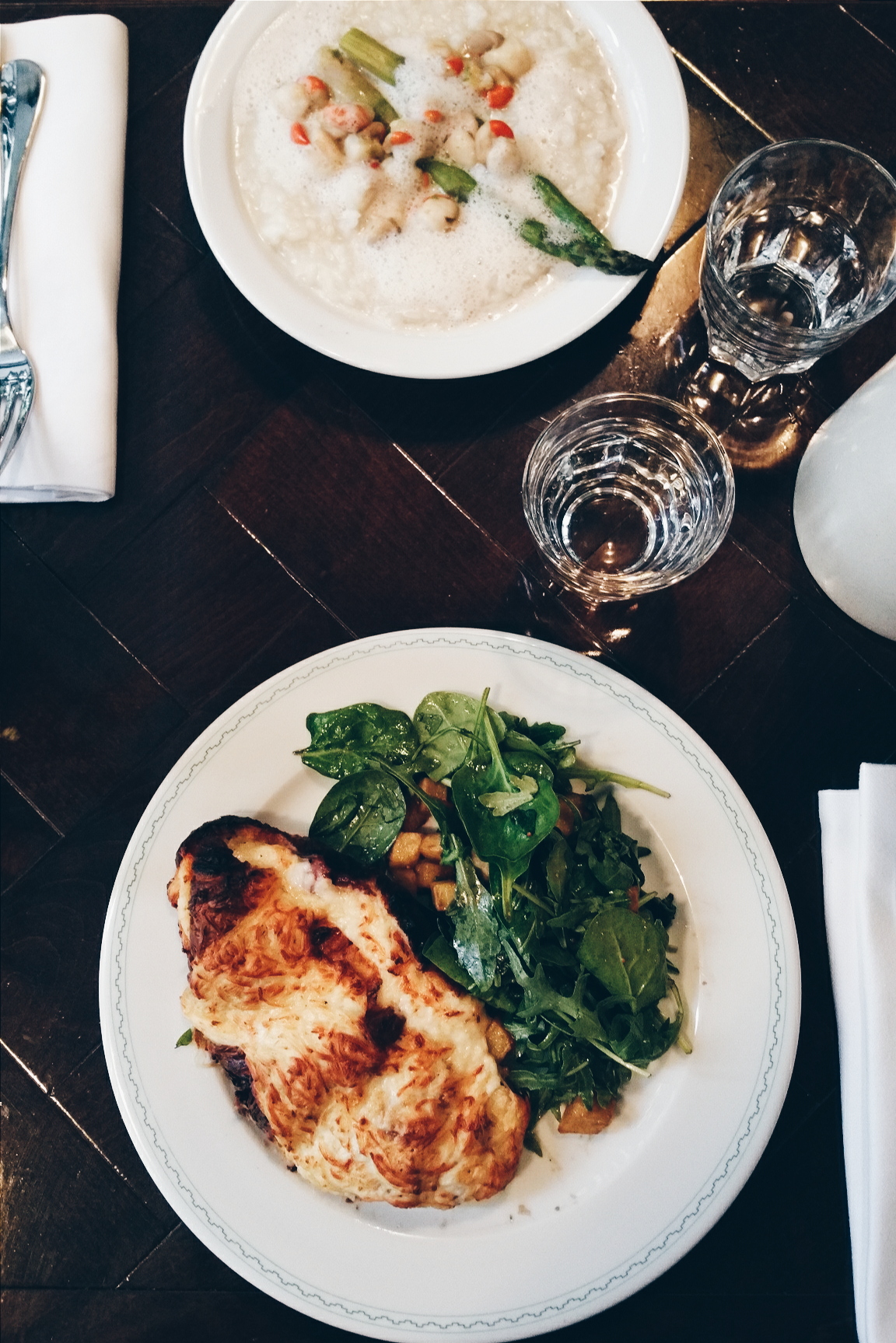 I can?vouch?for the Scallops?Risotto?with?asparagus?and the?Croissant?stuffed with ham and topped with cheese, with a side of salad and roasted?potatoes. We had a chocolate?tarte?from the?dessert?bar?that's?on the entrance floor. All our plates were?wiped?clean! ?The decor is well done with lots of light coming in on all floors that warms up the big spaces, plants here and there, magazine rack by the counter,?massive?shared wood tables and pretty tilled floors, sofa seating on the 2nd floor, a sort of outside/but inside terrace glass walled area on the 2nd floor was a?favorite?counting by the number of people waiting for seats here. It's also better if you're a group of 3 or 4 to be seated, they?didn't?have many tables of 2 on the 2nd floor.
Paris?doesn't?have too many big rooftop spaces to chill so this one?will be?a?favorite?come summer for sure!
I'd highly?recommend?Brasserie?Barbes?if you love good food and want to try something new. But I somewhat have?an unwholesome?feeling about the future of the surrounding and it's inhabitants.
Hang with us:?FACEBOOK?**?GOOGLE +?**?PINTEREST?
Address:?26 Boulevard?de?la?Chapelle, 75018 Paris
Metro:?Barbes?(lines 4 or 2)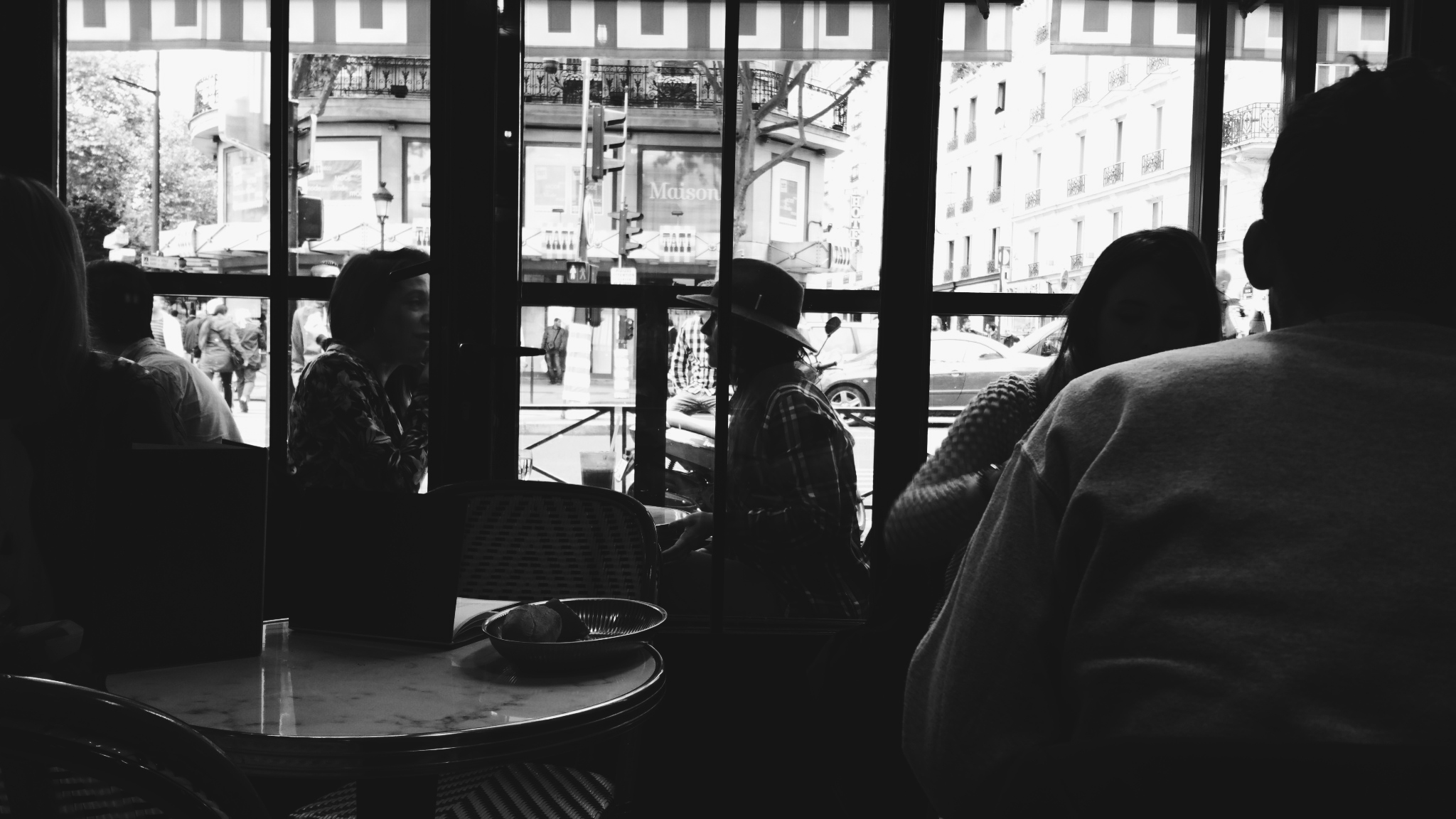 Ambiance – It's a fluid?cacophony?of street noise, chatter and laughter.
Decor?-Very?green, lots of light yet somewhat industrial.
Food – Wide selection on both floors of meat and vegetarian dishes – some french and even Italian choices (not sure if it's two separate kitchen though!) Great Cocktail bar selection too!
Why to go – One of the best rooftops in Paris right now – just in time for summer!
Map it:

Close by:?Marche barbes, Le Louxor, Cafe Lomi, La Choppe, Sacre Coeur…
PS – be careful,?in this area there are tons of pickpockets around the Barbes metro stop!