If you?re one of the few who will be in Paris this summer during the month of August (i?m here too!) well you?ll be certainly pleased with the super sunny weather and even though many places are on "cong? annuel" aka summer vacations and closed until the 23rd at least, ?we?ve made a list of the places open during the month that will be great for you to discover the city (no tourist traps guaranteed!), only the best of the tried and tested place to eat, drink and go out.?
The open air cinema has been cancelled due to security concerns, but Paris Plages is in full swing – along the Berges de Seine and Canal de L?ourcq – take the metro to Hotel de Ville (line 1) or to Jaures (Line 2).?
Enjoy many activities for the kids – and big kids at heart such as renting a boat or enjoying the make shift beach with ice cream stands, swing dancing groups, people playing patentee or just lounging in the sun.
STAY?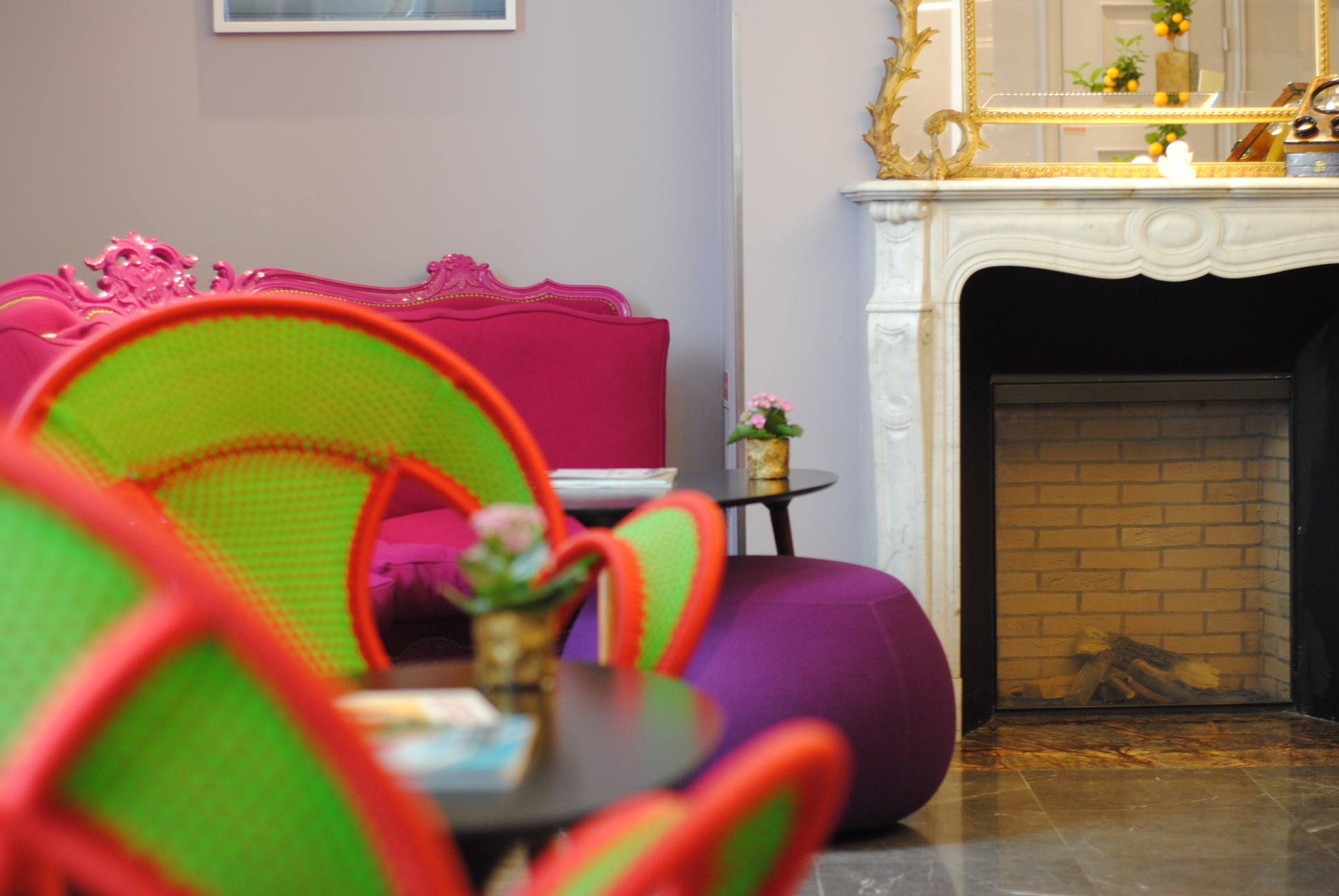 Hotel la Belle Juliette
Address: 92 Rue du Cherche-Midi, 75006 Paris
Phone: 01 42 22 97 40
If you?re in paris for a short stay but want to live more like a local, then the 4 star boutique hotel La Belle Juliette is the place to stay. Located in the 6th arrondissement a stones throw from Le Bon Marche and the Luxembourg garden. You?ll fall in love with the spacious rooms, and exquisite spa that comes with a sweet little pool – super rare in Paris! The bar is also a cool place for the wealthy neighborhood locals to come in for a cocktails and provides a mix of Parisian chic and urban charm.
DRINK?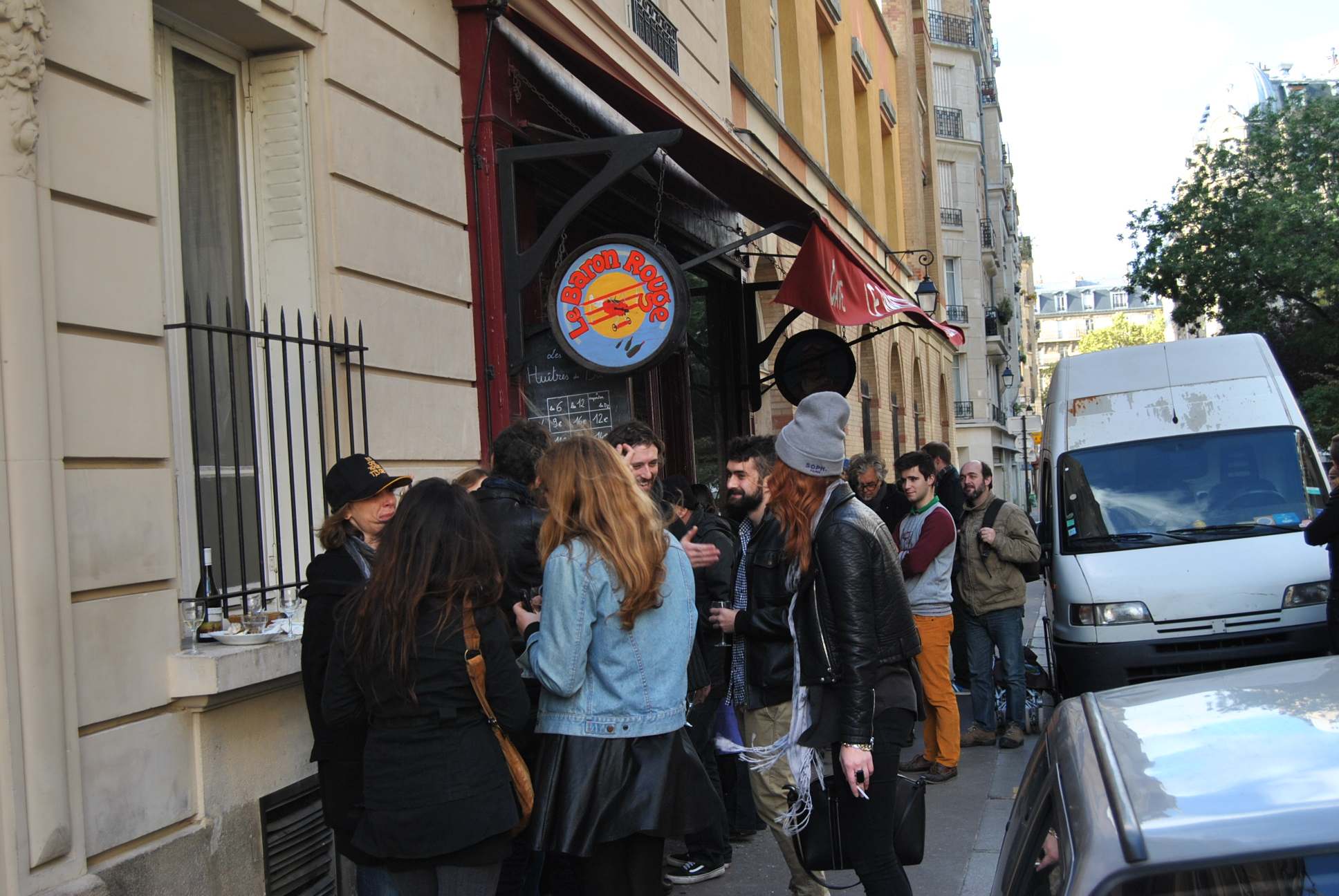 Open all through the month of August is:
Le baron Rouge – open Tuesdays to Saturday.
Address: 1 Rue Th?ophile Roussel, 75012 Paris
Phone: 01 43 43 14 32
En Vrac – every day in the 18th arrondissement.
?
SALT – the restaurant remains open as a Wine Bar for the month of August.
COFFEE?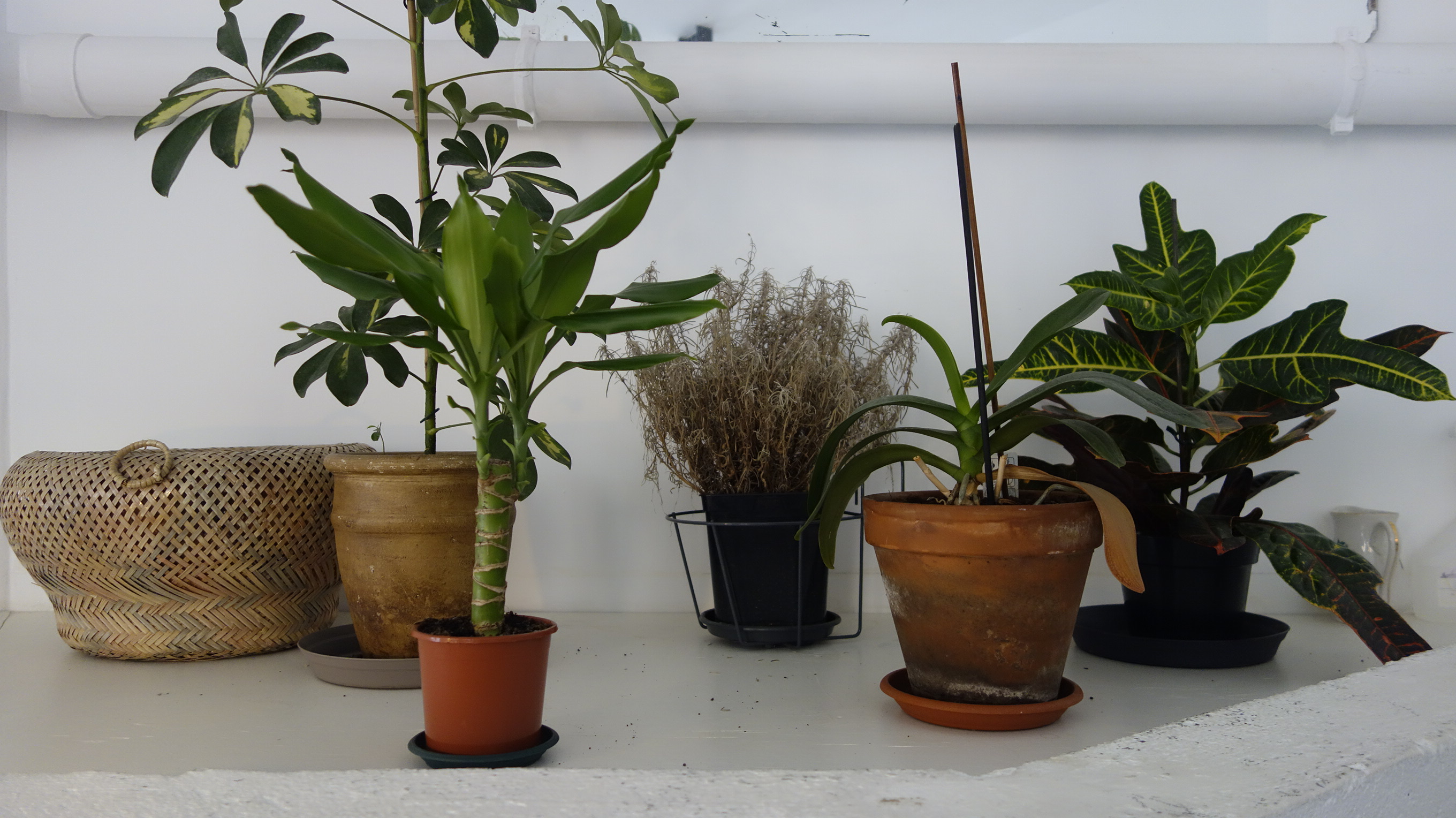 Le Peloton is close to the Seine River and the Marais. Stop in and you can even rent a bike – as the guys are behind one of Paris trusted bike tour companies – Bike About Tours.
Kaffeebar 19 is the? best and chillest place to grab a decent coffee in the 19th close to the canal and La Villette. Super yummy lunches at reasonable prices too make this place a favorite. Try the chicken Quiche and one of the fresh squeezed juices.
KB Coffee shop in Pigalle
Address: 53 Avenue Trudaine, 75009 Paris
LUNCH & DINNER?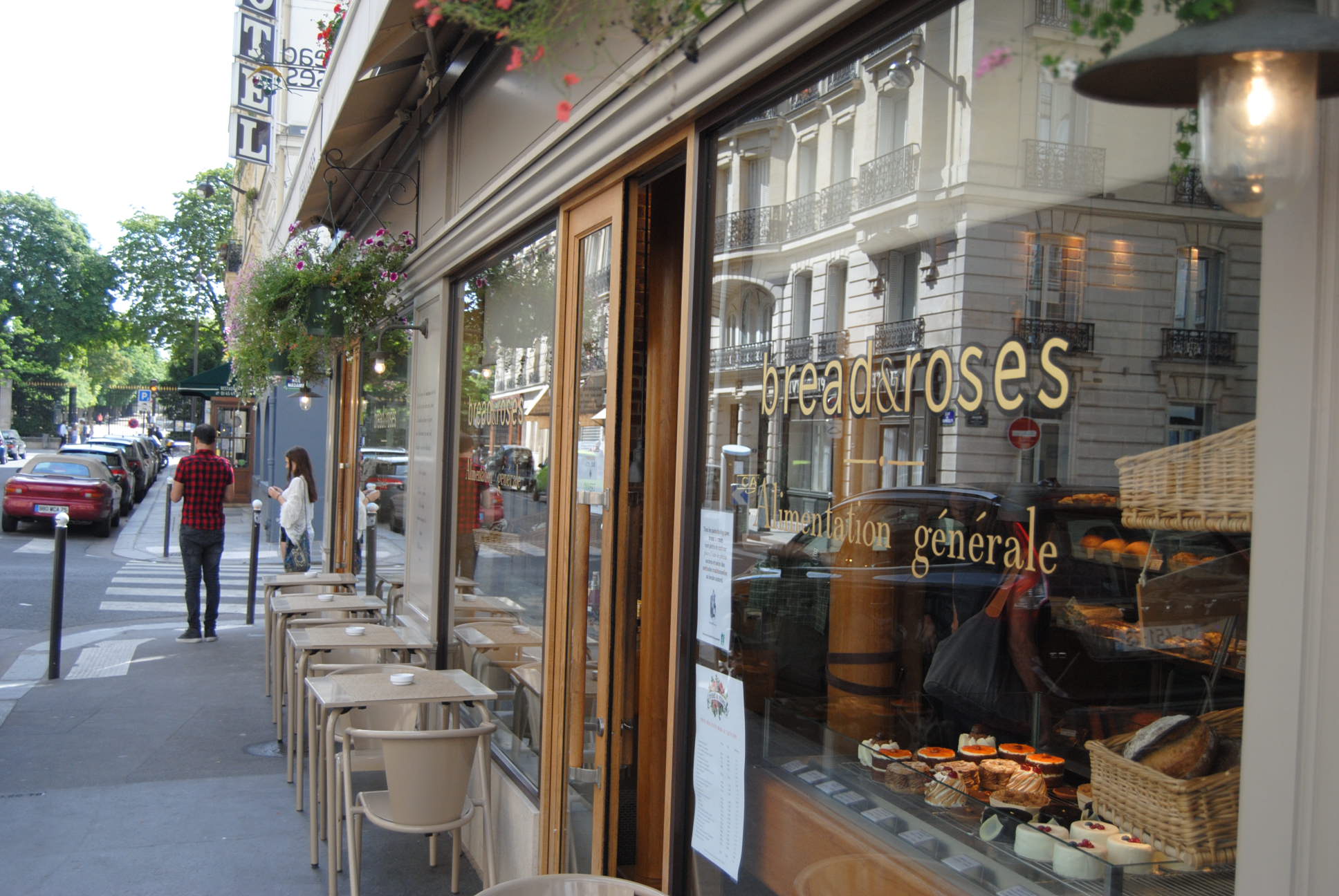 Bread and Roses – is close to the Luxembourg Gardens, one of the best places to have a pause lunch when in the 6th Arrondsiment close to Metro Saint Placide.
They?re a tea room before anything else so you?ll have a massive selection of teas and the pastries are to die for!
Address: 62 Rue Madame, 75006 Paris
La Bulle – for an artistic meal at a local price this is the place to be any day except Sundays (when they?re closed). The menu is made up mostly of fresh seasonal products – creative presentation and uber delicious.
?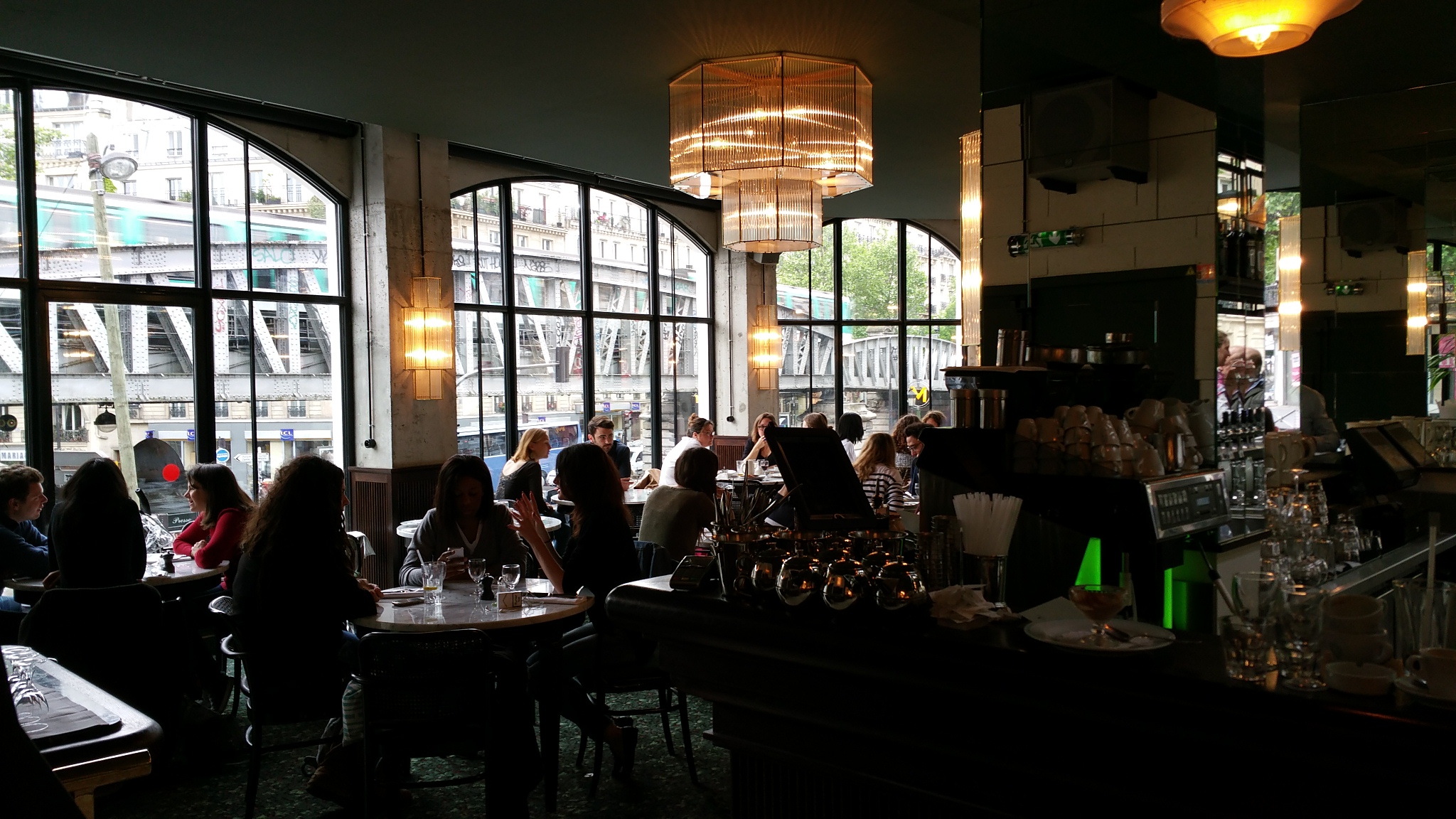 Brasserie Barbes – is the perfect option for dinner or lunch when close to Sacre Coeur church – or any where in Montmartre – always open, and the upstairs roof is open for the summer night of djing!
Le Marche Noir – has a cool Tea room and bar inside the newly opened Marche Noir. A one stop spot for interriour decor and vintage fanatics.
Address: 18 Rue Perr?e, 75003 Paris