Address: 37 Quai de Valmy, 75010 Paris
Great for: Comfort food:?Mac&Cheese, Chicken and hipsters sipping cocktails.
"Poulet Roti" aka French roasted chicken is sort of?a tradition for Sundays in Paris, or even France in general. Yes, seriously grandma will buy it at the local market and lie to the grandkids that they made it. I've witness this first hand, so I know…hahaha! But as some of us may know – the simplest of things are the hardest to get right, and so it goes with roast chicken. But the herb?one we had at this new restaurant was just right!
Our latest review for good food in Paris, goes to Gallina along the Canal Saint Martin close to the Republique metro. A cool place that offers a prime location to also people watch the flock of hipsters in paris moving around this trendy neighborhood, or see them swing in for craft beer and cocktails.
?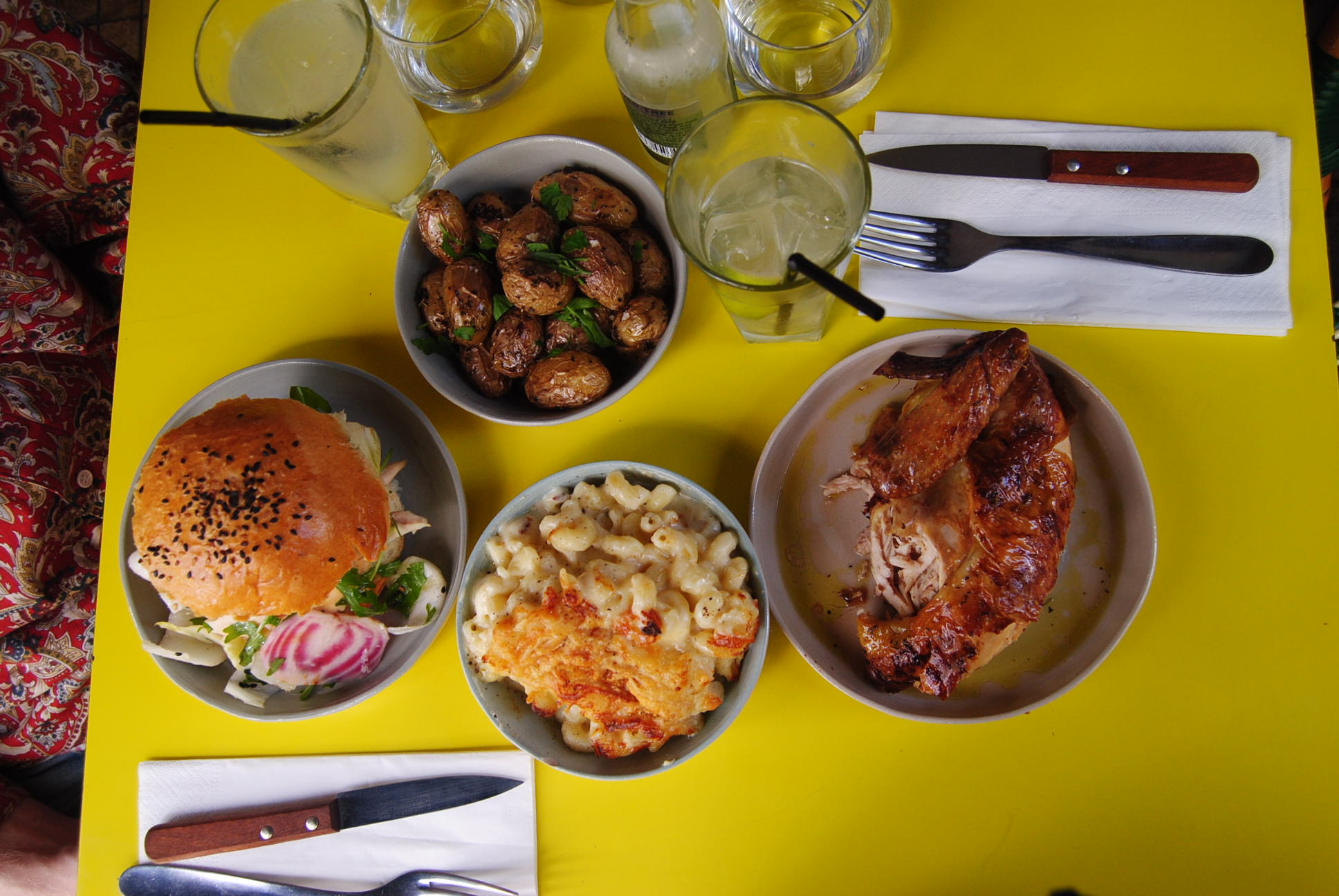 You're in a for a mixed menu at Gallina, we were definitely expecting chicken 'a la Francais', but the sides were more international with some options like Mac & Cheese and Corn. I for one won't lie I was as happy as a bird ?to stuff my face with some homestyle roasted chicken and Mac&Cheese (something I never make at home and was craving for such a long time!). ?Well satisfaction guaranteed, and you can order a couple of sides and share like I saw our neighbors doing with their corn and roasted potatoes.
My friend had the chicken burger (sandwich) – it looks like two meals in one with all that meat. So if you're a meat lover Gallina is the place for you.
The portions are not massive but larger than the typical Parisian offering – so great for that Sunday hangover cure!
?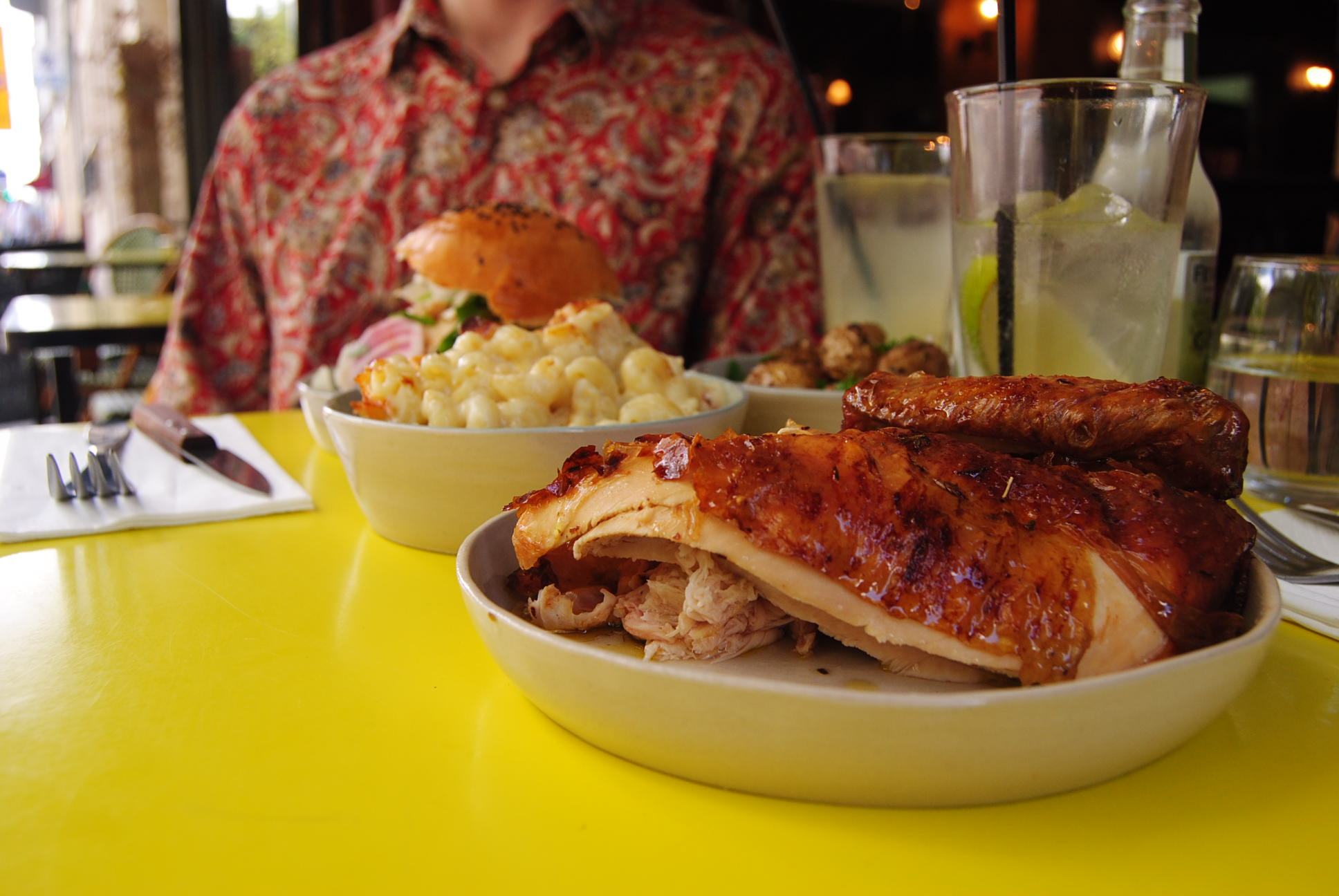 Also on the Menu:
Lunch Sandwich – 15 Euros, 1/4 Chicken 12 Euros, 1/2 Chicken 23 Euros, Whole Chicken 44 Euros
BBQ butter corn, Beetroot Salad, Pickkeles…4 Euros and 6 Euros varied.
The place is not new and the tiles have probably seen more feet than the Champs-Elysee but it's charm had a hold on us and we'll be going back for more food in a non-pretensious setting for sure. Well sorta it's coolitude comes from the fact that it's the same guys who opened CREAM coffee shop and The Sunken Chip running this ship.
Good for a casual first date or to have a meal with friends. The bar looks like it has a decent selection of alcohol, even though I just had the Ginger beer.
You van also have your meal to go -being so close to the canal I see a lot of picnics going down with lots of birds?picked up from Gallina in the future! (wink).
Gallina Restaurant and Cocktail Bar
37 Quai de Valmy, 75010 Paris
MAP IT: