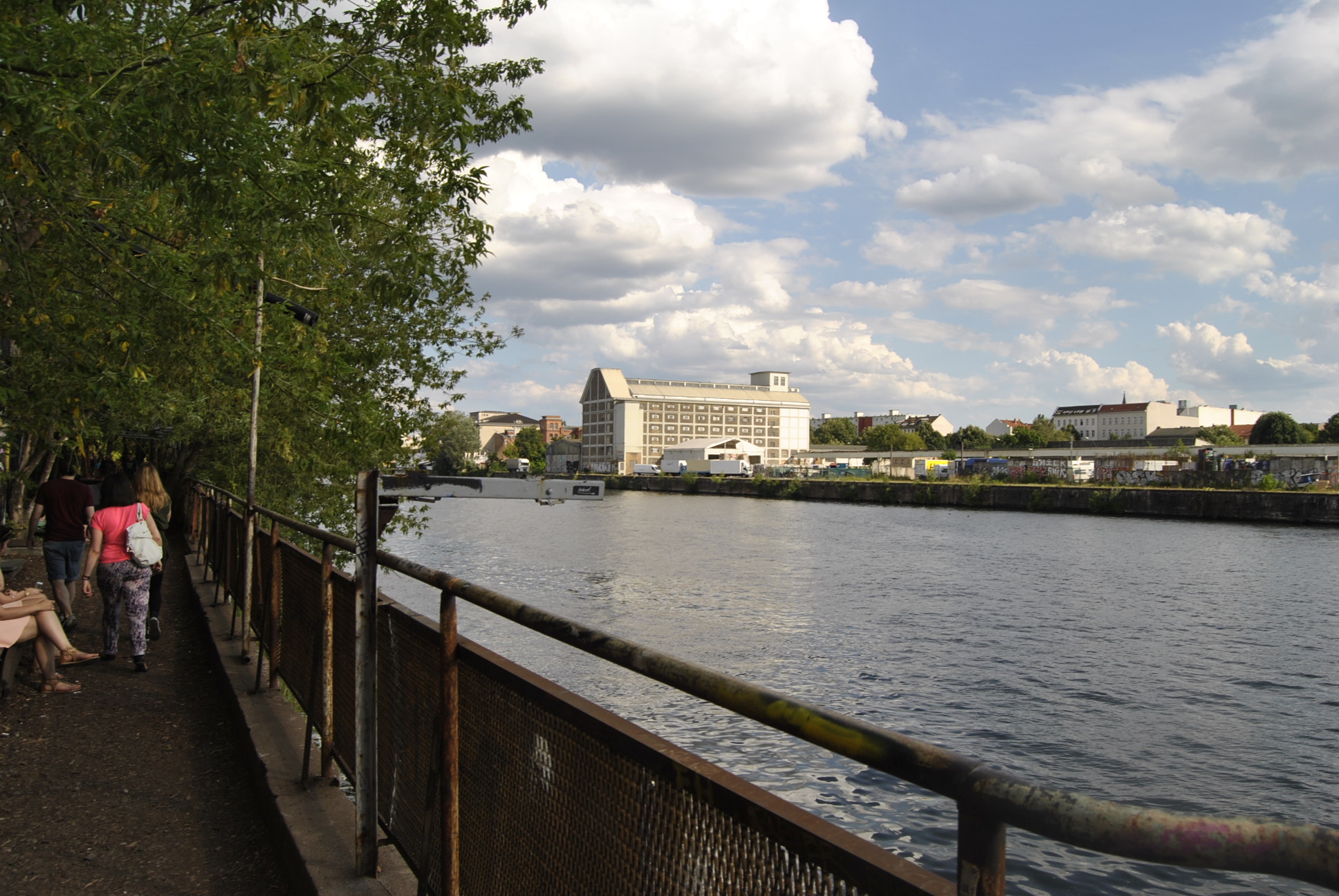 We went to Yaam on a sunny Sunday afternoon. After riding our bicycles a bit, on our way there I was saying to my friend ?where the hell are you taking me?? ?I can be impatient and akin to a child sometimes.
Anyways, we parked outside of what seemed to me like an abandoned?garage entrance. ?"Interesting!" ?Entrance was free and we walked?pass the group of Rastafarians sitting behind tables facing the spree, listening to Dub reggae?and selling Bob Marley Paraphernalia. I had a slight feeling I was somewhere in Portland, Jamaica and not Berlin, Germany.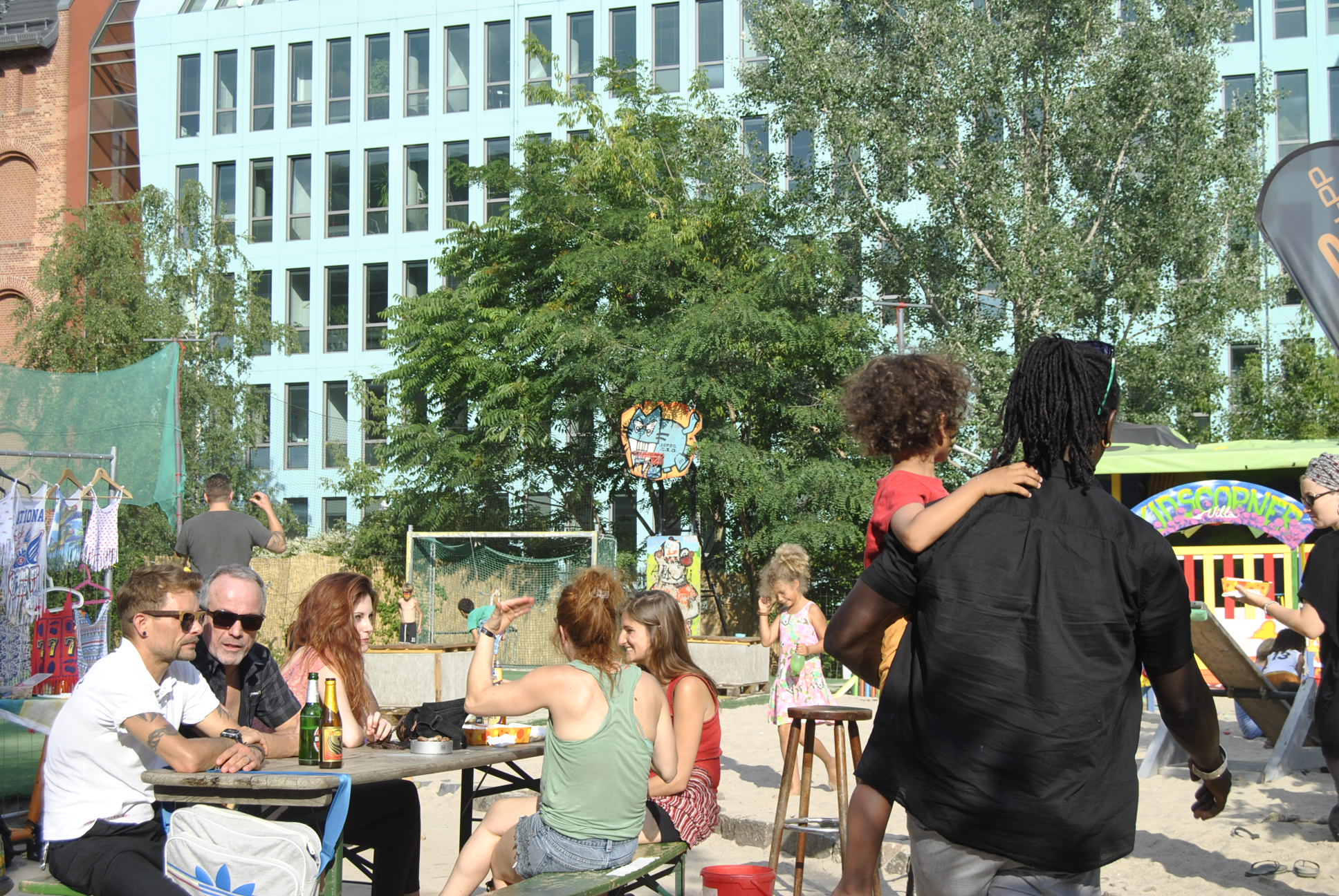 As we rounded the long side strip that leads to the main area of YAAM, we were greeted ?first by a nice Asian lady selling vegetarian wraps; 4 for 1Euros. We got some and kept it moving from time to time dipping our street food in some sweet and sour sauce that came with.
Next, and almost all of a sudden we were on sandy path: it's a BEACH in BERLIN! ?We were greeted ?a by crowd of barefooted folks, vibing to funk, hip-hop and reggae eating African food and of course doing what you?d expect in Germany ? drinking beer. ?Laugher and (big) kids running around everywhere – playing ping pong, football or shooting at each other with water guns!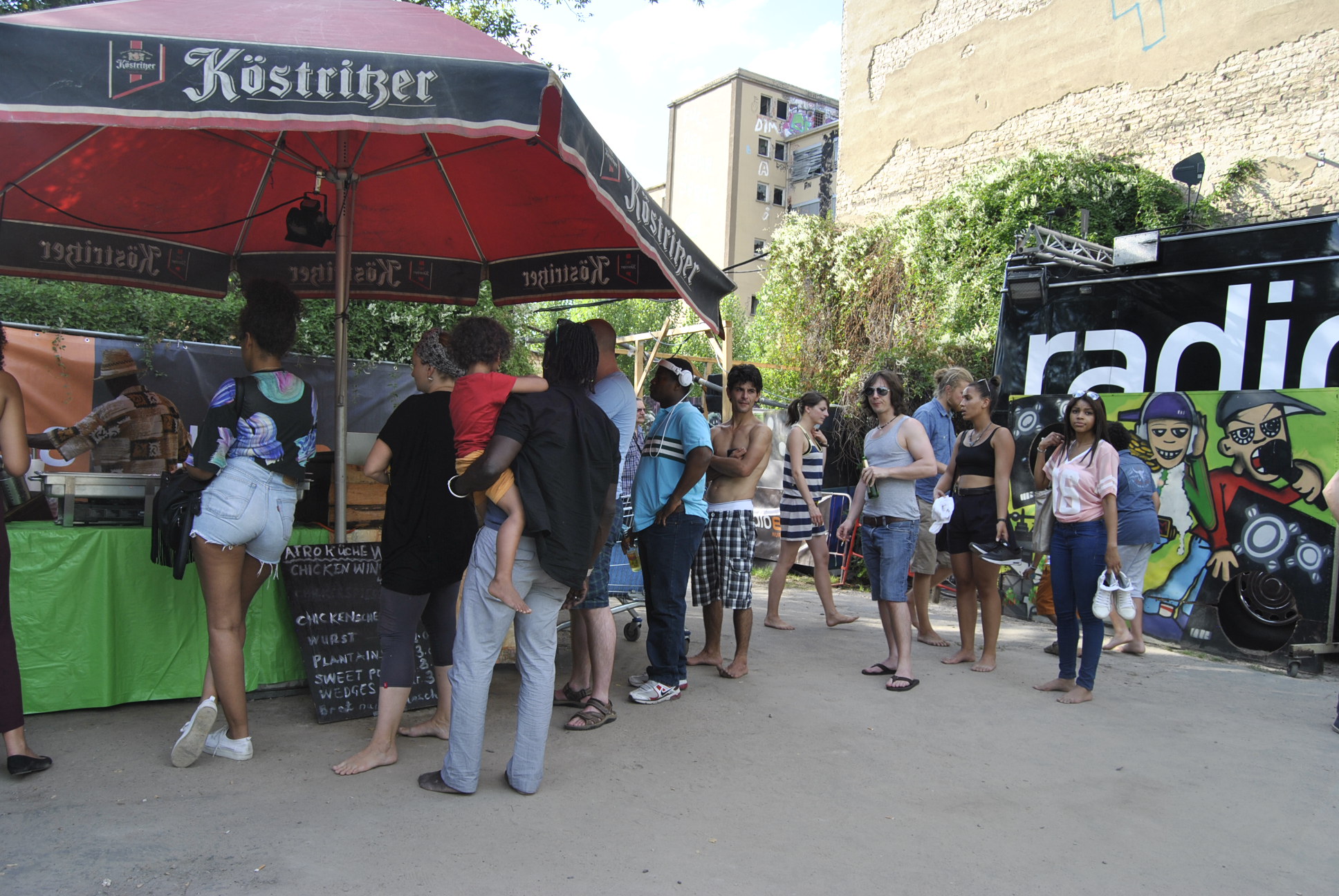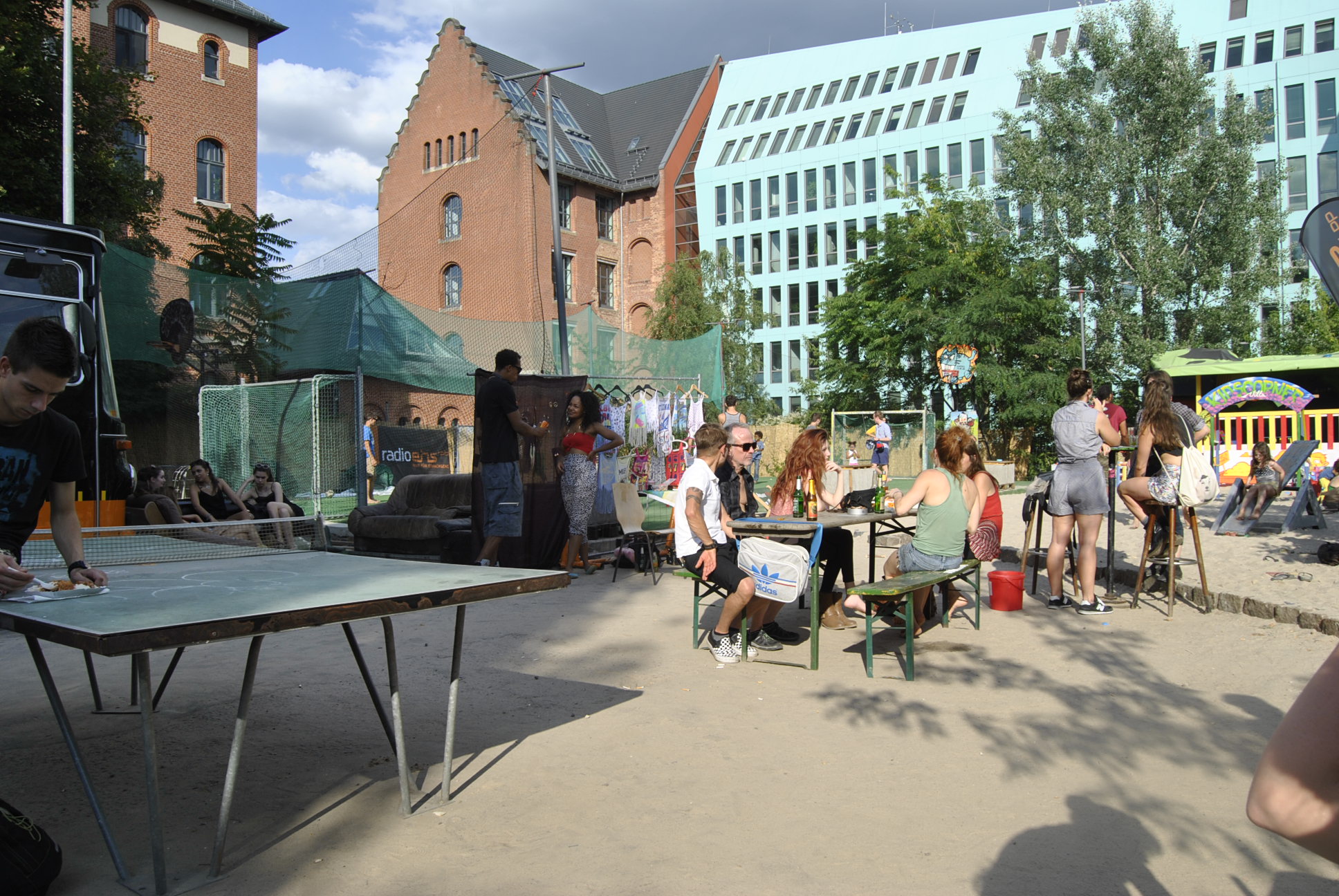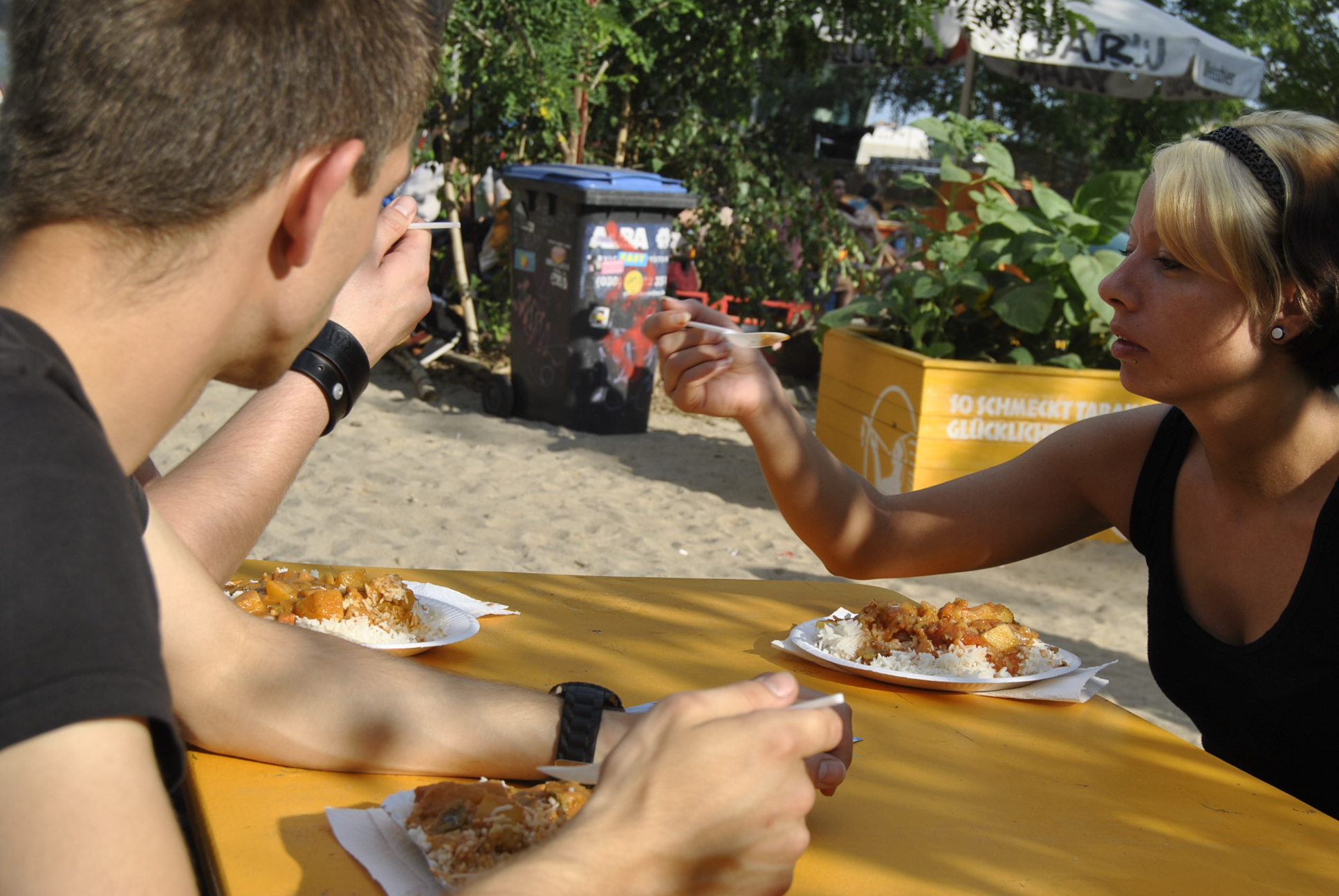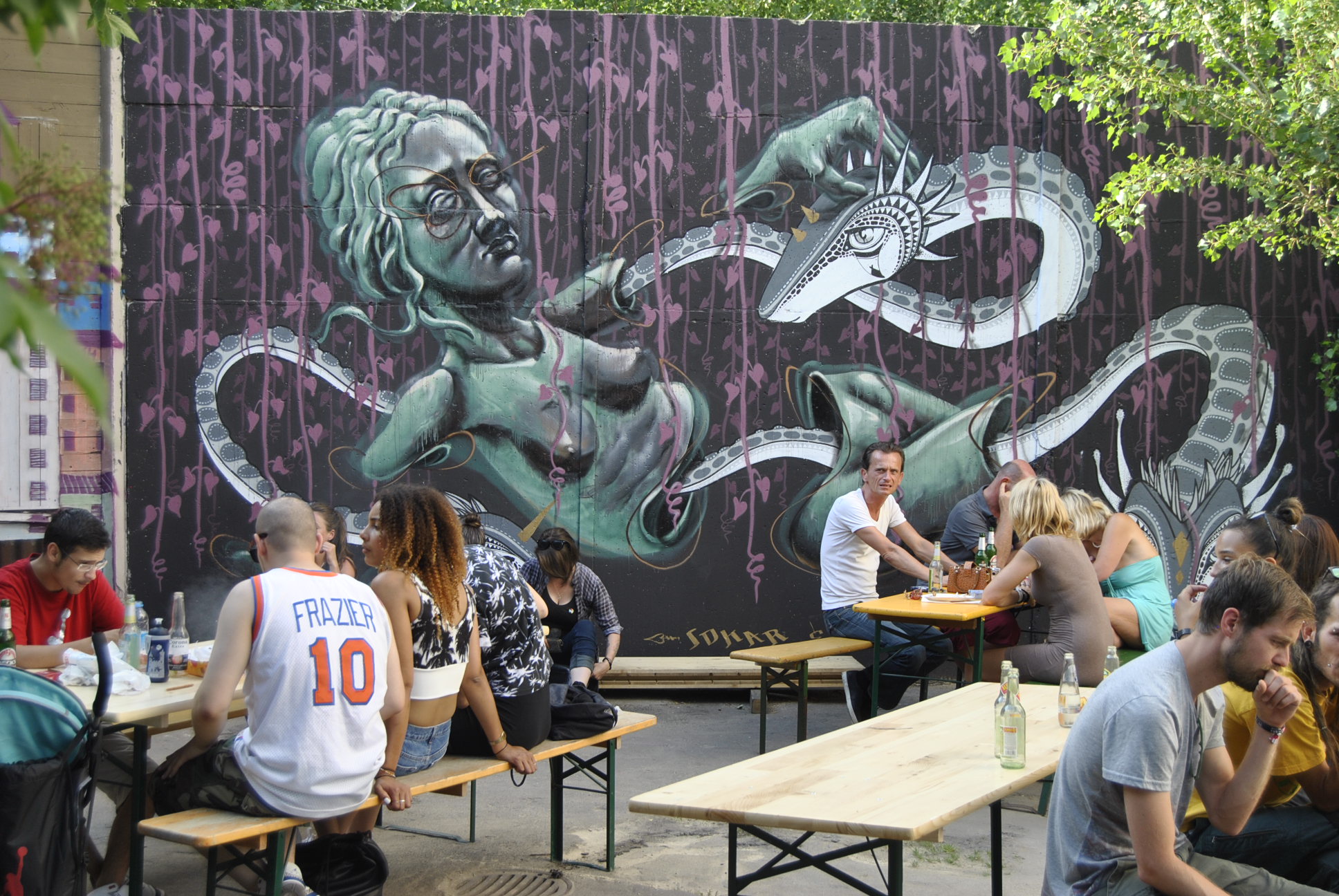 Yaam is a?massive fun communal?space ? that has a block party feel, I envisioned Dave Chapelle showing up with Mos Def or Supa Cat!
The DJ on hand was?from one of the top Hip Hop radio stations in Berlin. We enjoyed our?veggie street food, ordered some fried chicken and danced to some Notorious BIG.
Get some sand between your toes at Berlin's best beach bar: YAAM.
---
YAAM
Address:?Stralauer Platz 35
10243?Berlin,?Germany
Friedrichshain
PS – you can also rent a bike in Berlin at YaamBike.?
---