Think: Classy Indian in Paris – Authentic – Reasonable prices. ?Vegetarian Options?- Modern decor – Central location – English spoken
Address:?MG?Road?Restaurant
205 Rue Saint-Martin, 75003 Paris
Telephone:?01 42 76 04 32
Opening hours: Tuesday to Saturday 9am to midnight. ?

Follow us on Facebook, Pinterest, Twitter, Instagram


Guys get ready for it!
You'll get a sensual explosion in your mouth – in every bite. Sounds cliche right? I know, I know, ?but it's true!? I couldn't wait to get home to write about this place: new on my radar but had been open for almost a year now.

My pal and I sat down with no expectations and hesitated between? taking the lunch special of appetizer main dish, or main dish dessert. I took just the main dish only as I didn't feel super hungry – and my freind took the lunch special with two vegetarian options as starter and main dish.

We ordered some extra naans with our Delhi Chicken Curry and Awadhi Shan Paneer to soak up all the extra goodness!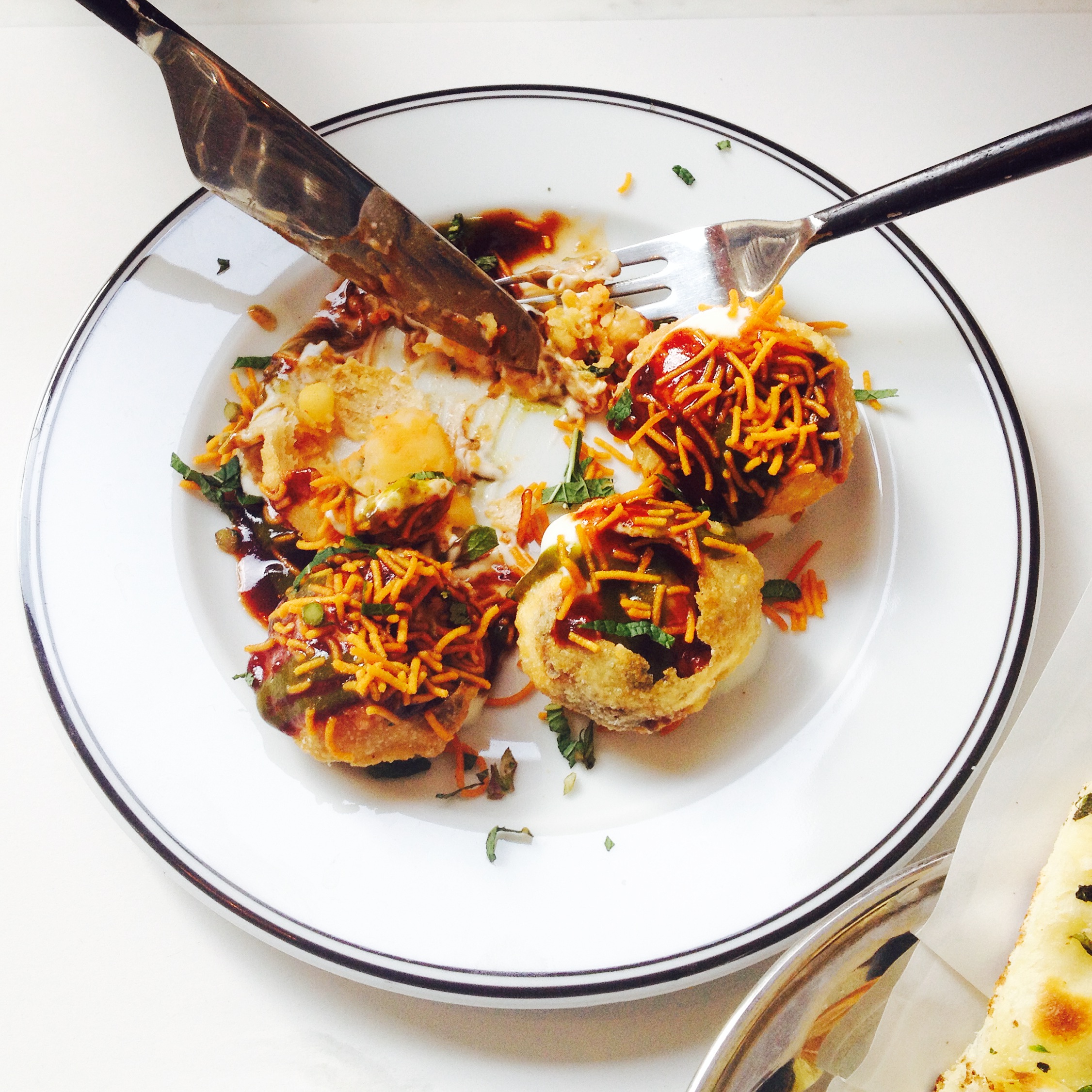 Watched as our?Japanese neighbors at the table beside us took much care to take what seemed like hundreds 0f photos of their plate, then ate everything! A good sign right??

MG Road is located in the 3rd arr, close to Centre Pompidou, Etienne Marcel, ?Offering authentic traditional Indian cuisine with quality ingredients in a contemporary modern decor- you can also buy many of the spices , teas and some of the decor in-store.

Perfect for work lunches and romantic dinners too.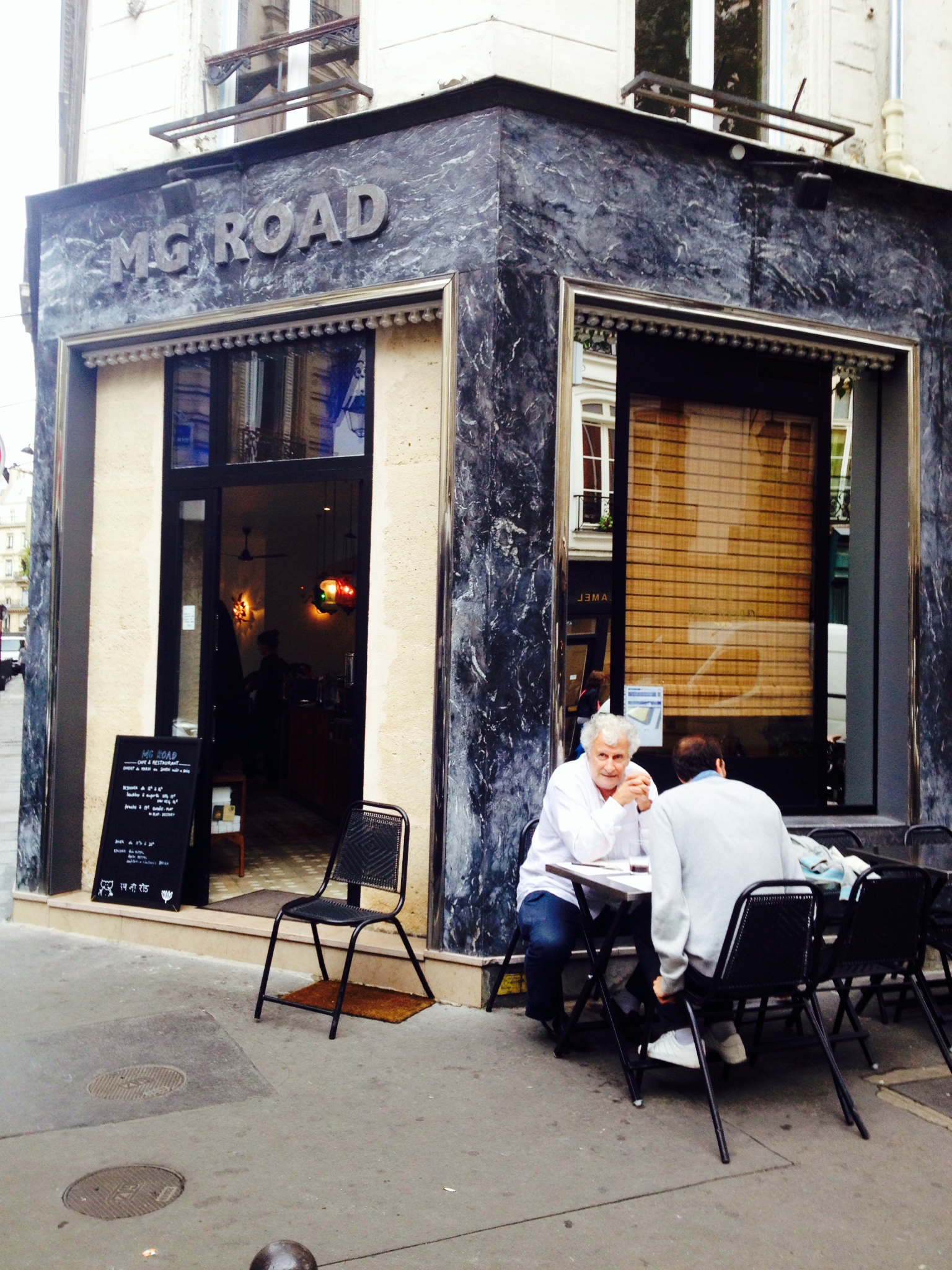 Close to:Centre Pompidou, Rue Montorgueil, 123 Sebastopol Hotel, Gaite Lyrique?
Map it: