Brest is one of those smaller towns in Brittany we don't normally think of visiting for fun from Paris.
To be honest it's aesthetically it's not one of Frances most charming cities because it was destroyed in world war II. But it should not be overlooked!
It does hold a lot of history and the people are really friendly – not to mention that you are in close proximity to some of the best beaches in Brittany.
3 and a half hour train ride with SNCF from Paris will have you also passing Rennes.
If you happen to be visiting or passing through the area here are my picks for the best places to eat, wander and have really good coffee.
As it's by the sea with a rich army history and great seafood places.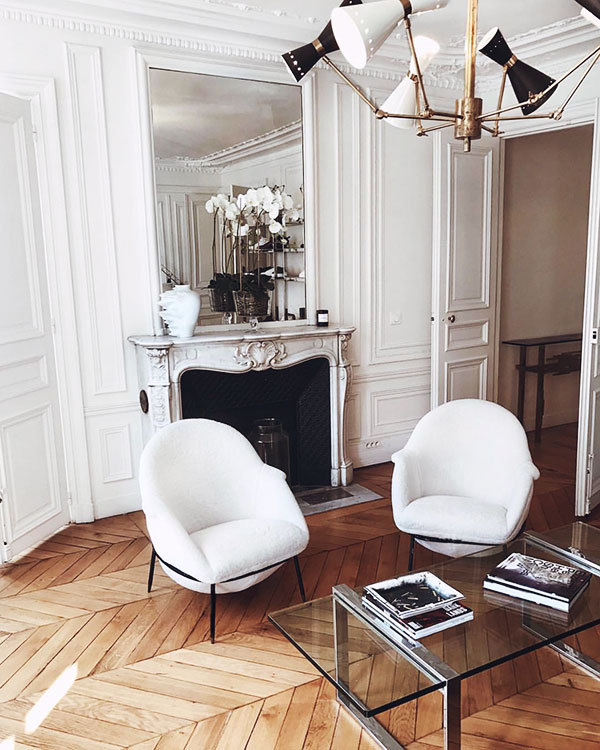 Stay
To get a truly local feel rent an apartment on Airbnb. Best is to stay super central and walking distance from the tramway, as the main city is quite small. I didn't find any cool boutique hotels to recommend.
But if you must stay at a hotel this one is centrally located
Hôtel l'Amirauté
41 Rue Branda, Brest, Finistere, 29200, France
Eat
there are many French places to eat in Brest obviously. But I was really in the mood for some Asian food and Thai Phuket was reccomned by a local and it was amazing – the interiors are big and decors made you feel like you're not in Brest at all.
I ordered a simple Pad thai with crevettes (shrimps) and it was one of the best I've ever had. The service was friendly and they also speak English.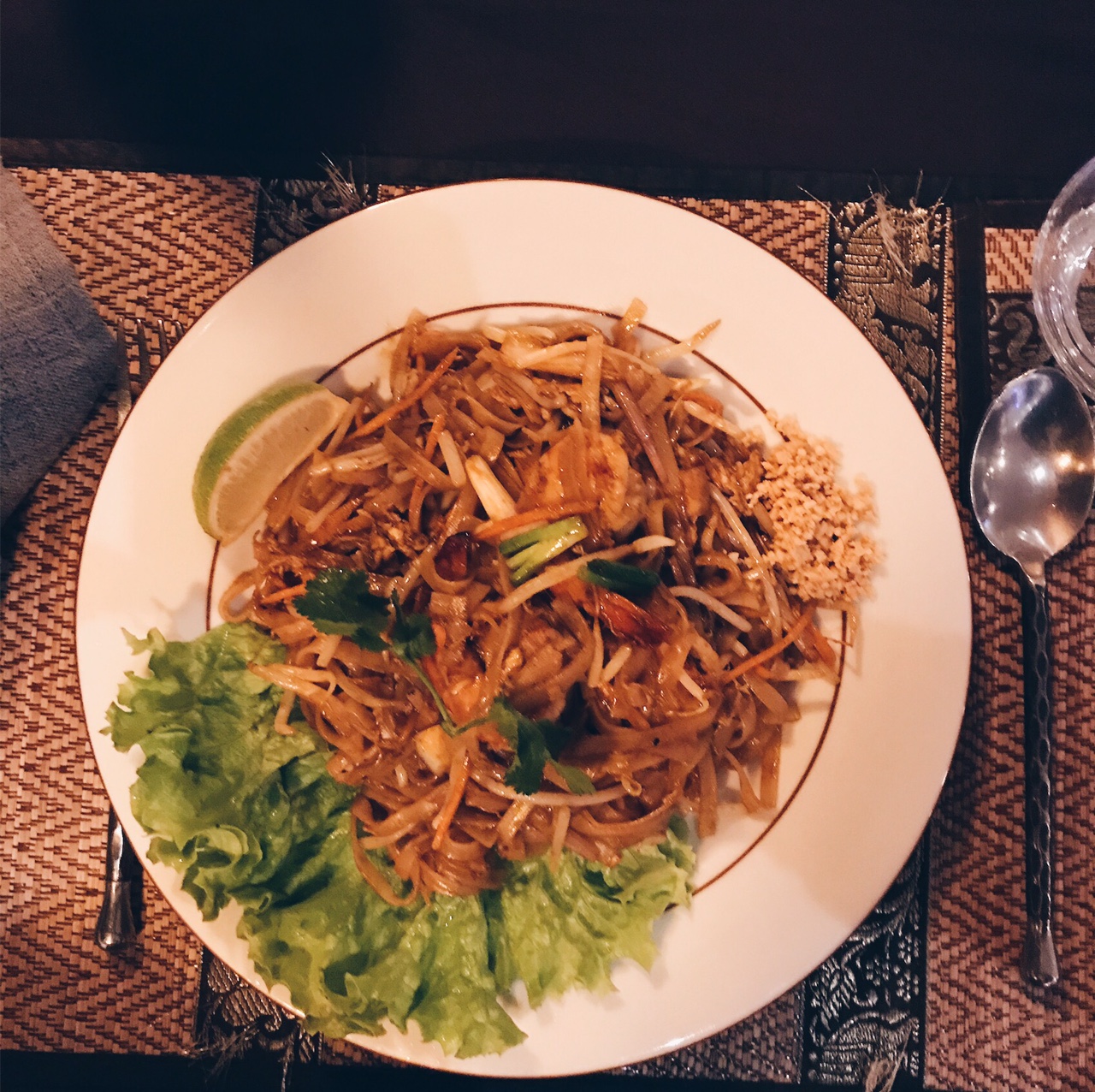 Thai Phuket
There is also L'imaginiare – where the menu is never revealed beforehand so you are taken on a culinary exploration.
L'Imaginaire
Moustache is smack in the middle of town and perfect for a lunch stop as it's also close to the railway station. It's more casual and the menu mixes some anglo-type food like burgers and fish and chips.
Moustache
Coffee
Being a coffee snob is hard when you travel but I found BEAJ to be a
haven for me with really massive space to take your computer and work and they even sell whole beans and machines to make the coffee. Food is simple with tartes
and cakes.
BEAJ KAFE
51 Rue Branda, 29200 Brest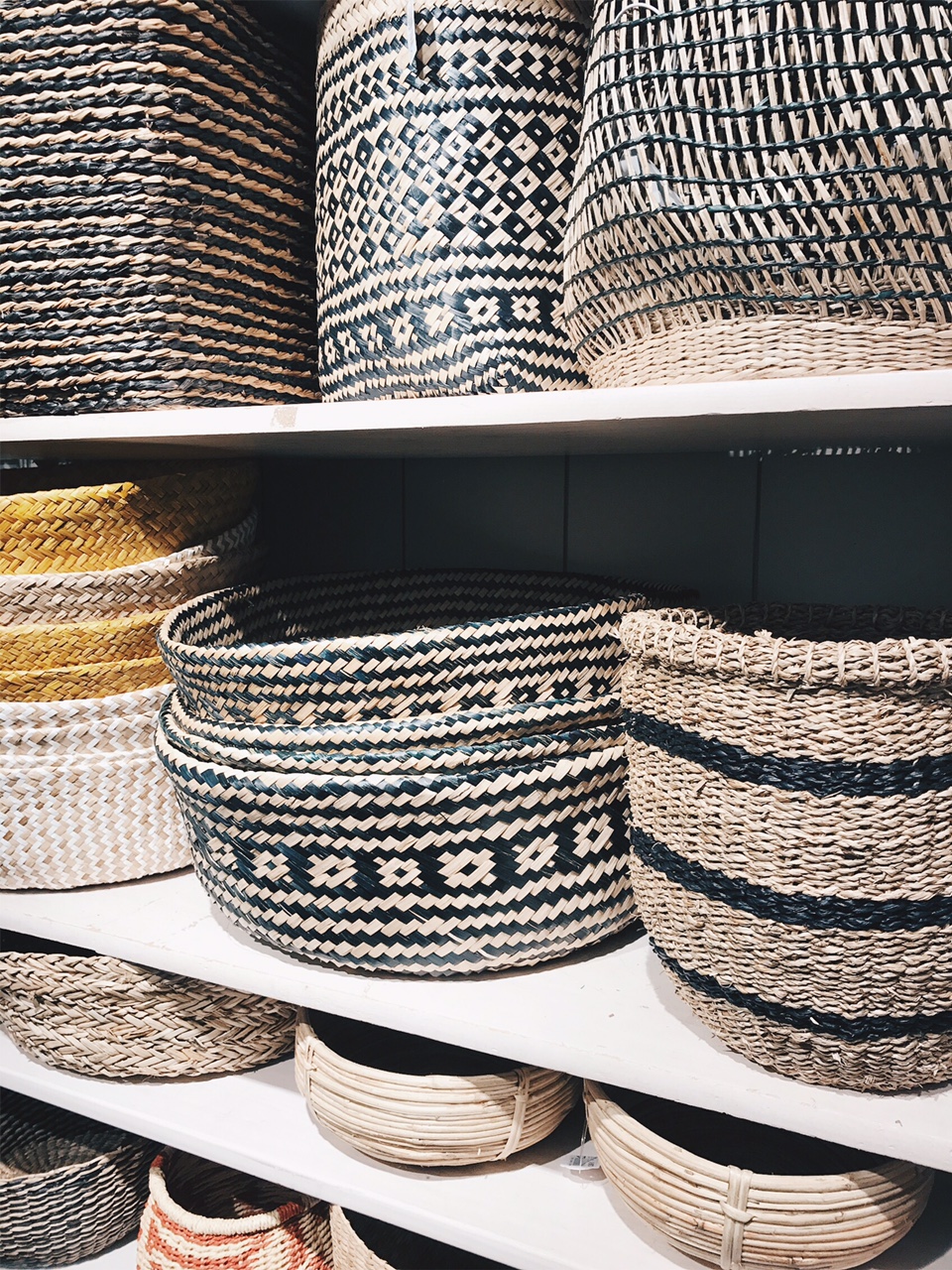 Shop
You have a few typical places to shop for clothes and random stuff, like Masion du Monde (homewares) Primtemps (french fashion), H&M and Zara.
Dialogue is a massive bookshop with a coffee shop downstairs that have regular talks from recent authors. They also have one dedicated to kids a few meters away that's the best bookshop/toy store I've seen in France.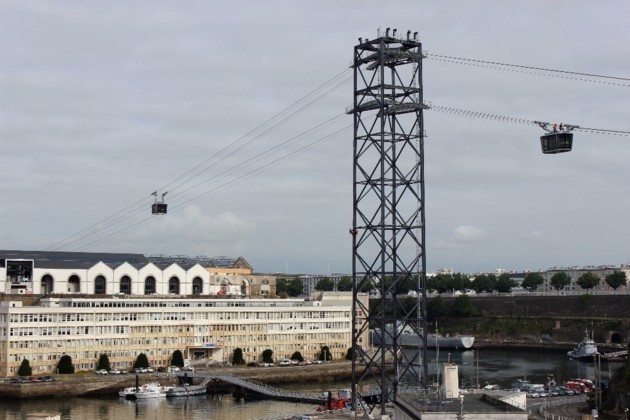 Do
Telepherique (cable car ride) separates the two neighborhoods of Siam and Capucine, but more than a way to move around it give an amazing aerial view of Brest and the Chateau.  It's the same price to ride it as the tramway.
The Chateau is " the oldest castle in the world still in use, and was classified as a monument historique on 21 March 1923 [1]."
You can stop by the
National Maritime Museum
Château de Brest, Boulevard de la Marine, 29200 Brest
Once in Capucine from the cable car ride – you can check out the massive indoor space of with lots to do (perfect to take the kids and even have them skate!)
Les Ateliers des Capucins Brest
25 Rue de Pontaniou, 29200 Brest
MAP of BREST :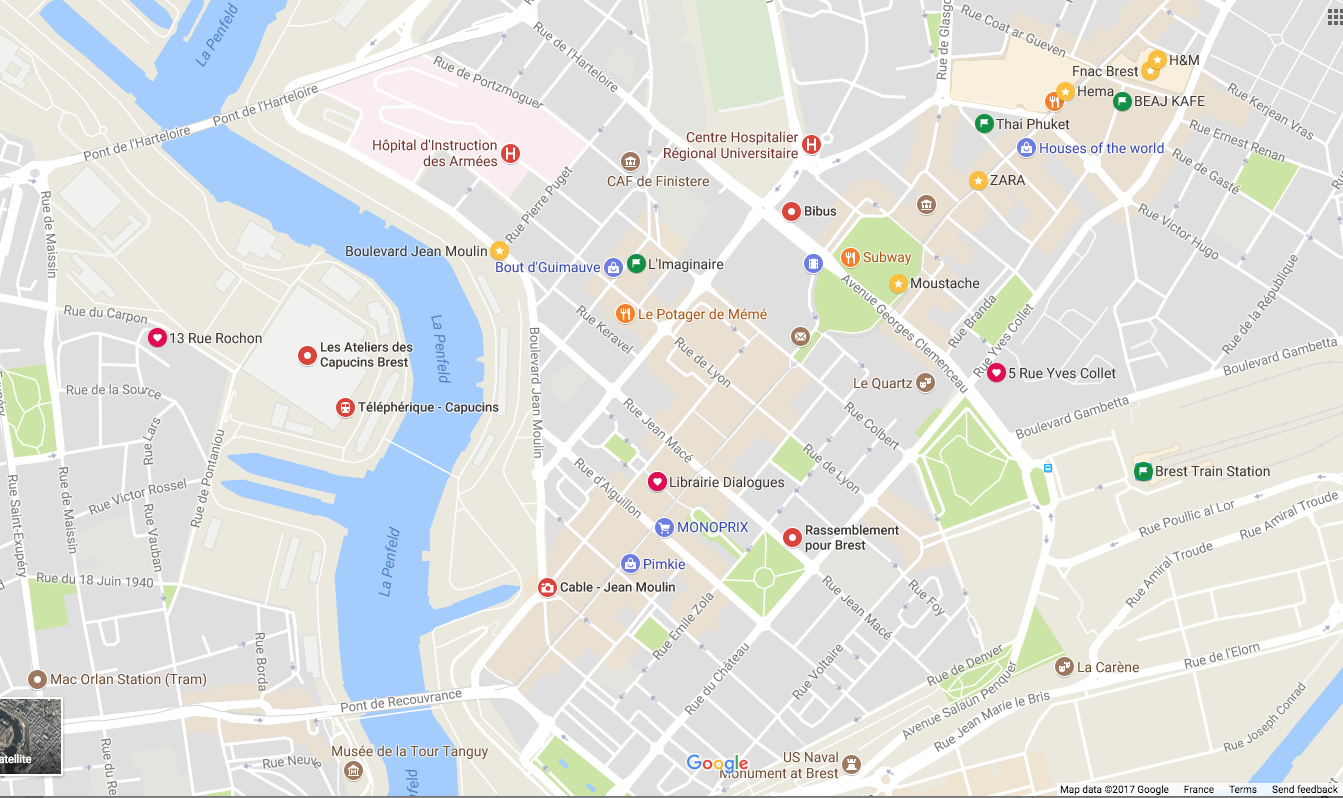 If you're stating in Brest for a longer time – check out this blog on all the new happenings