A beautiful Paris hotel is the place of dreams right? Well, for your next stay in the French capital you can't go wrong with the 4-star hotel that is centrally located with amazing staff and a rich history The Hilton Paris Opera.
The building was created the same year as the Eiffel Tower in 1889, and just like the Iron Lady is one of the most stunning features of intricate architectural and design details.
This Week I take you guys on a tour of the hotel located just beside the St. Lazare train station. The bedrooms are complete with marble bathrooms, big Parisian style windows to look over the charming streets and cafes, they have a regal Grand Salon and Champagne bar that buzzes with locals and visitors alike mingling via meetings, coffee breaks, lunches or other dinning.
Here are some photos of the Grand Salon and Champagne Bar: 
Perfect for a weekend romantic visit, and the staff can find you many activities to further discover Paris authentically. Just across the street, you will find the iconic Mollard (115 Rue Saint-Lazare, 75008)  and La Harve shopping center (109 Rue Saint-Lazare, 75009 Paris) and further down many typically Parisian cafes like the Le Saint Augustin (114 Blvd Haussmann 75008)
You can also try the tour of the Marais (one of Paris cutest oldest and most artistic areas)  that the Hilton Paris does with mega department store BHV.
We stayed at the hotel to test it for you: and loved it! They also have meeting rooms and salons for weddings too. Our bedroom was ideal for 2 people with a big comfortable bed and a nice view of Paris behind the curtains. It had a big screen tv, great wifi and a stocked mini bar (even sleep sprays for your pillow).
Here are some photos in the room: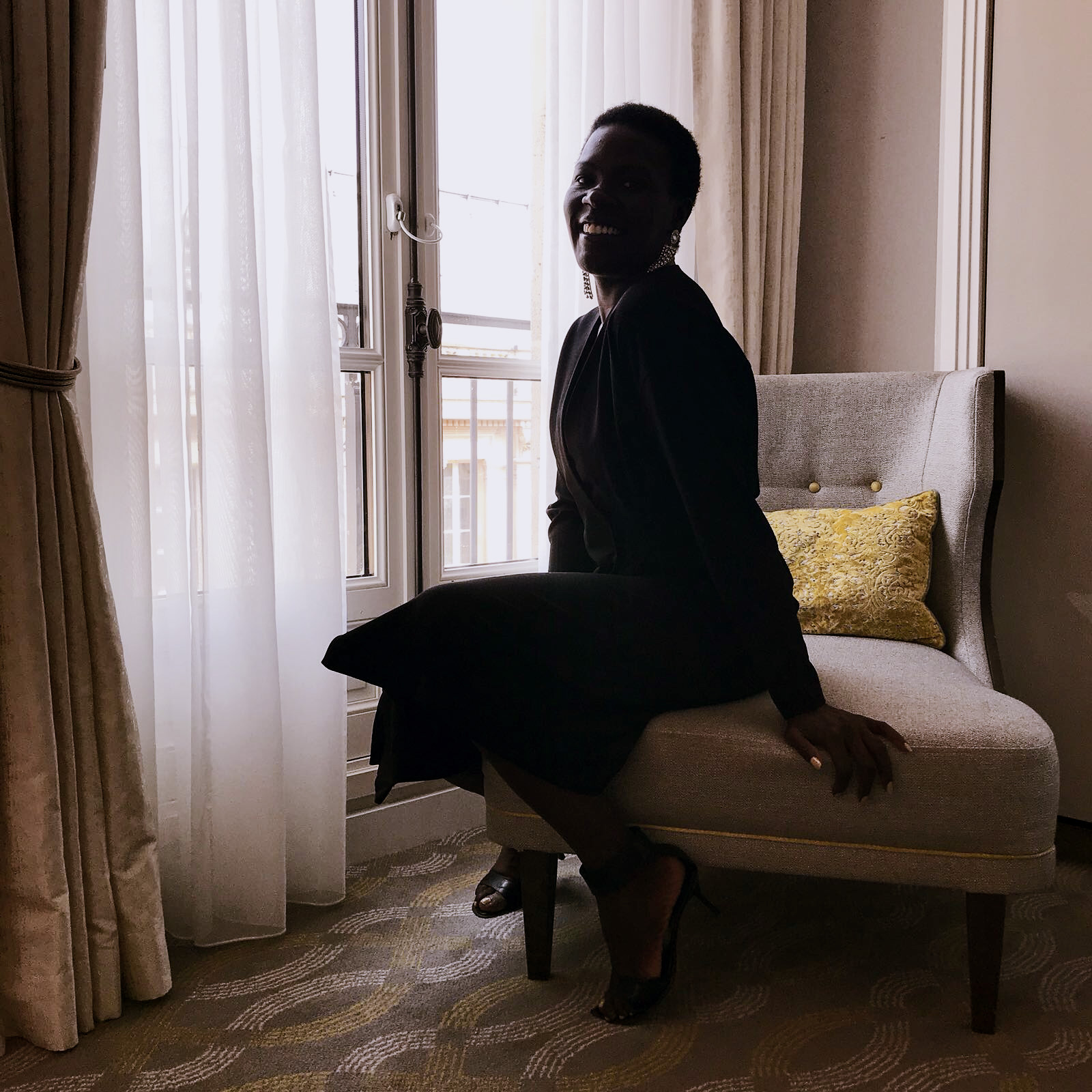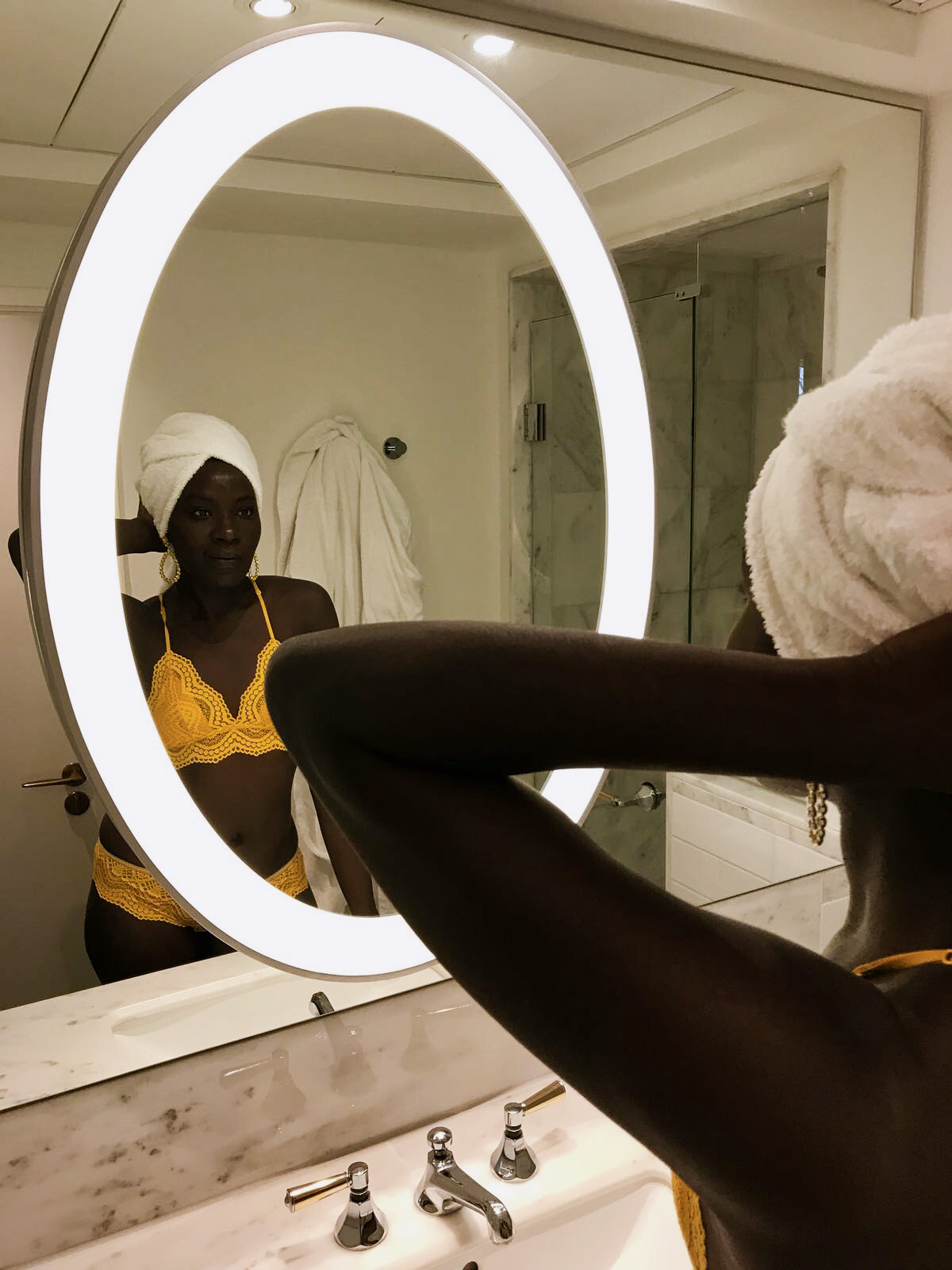 As you can see I made a full photoshoot of the rooms – may be a bit overboard but it was too much fun!
They have a variety of stylish rooms, 268 of them with bold yet calming color and a fitness center. Their Executive Lounge offers a tapas/cocktail evening from 5:30 pm to 7:30 pm.
On our last day, we took a vintage car tour – photos of that coming soon!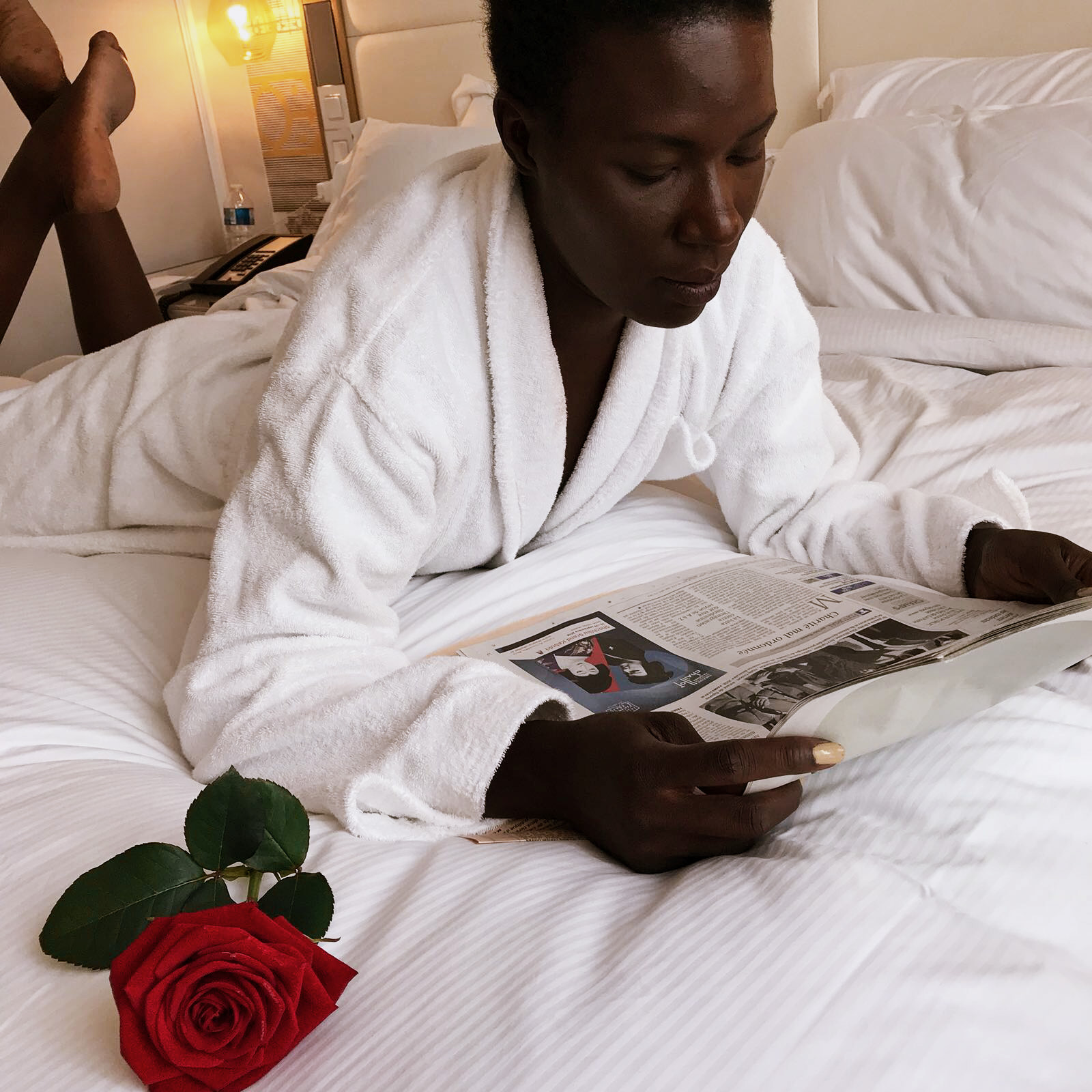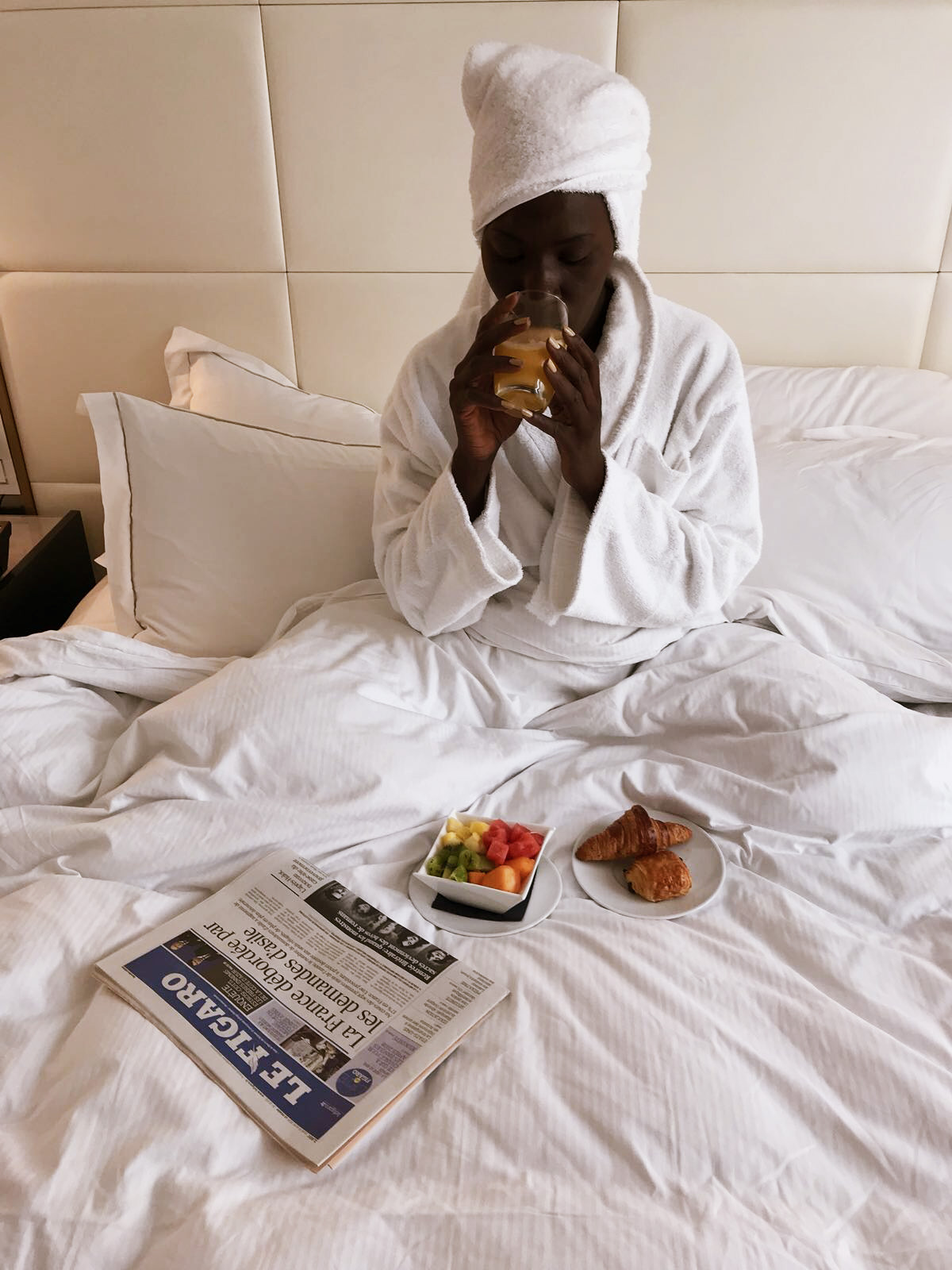 Last morning with room service and my French magazine Le Figaro.
Thanks to the Hilton Hotel for a fun and luxurious stay!
To see the rooms and book the Hilton Paris Opera Hotel go here
Address: 108 Rue Saint-Lazare, 75008 Paris
Central location, great staff and stunning decor with a rich history!