This August Galeries Lafayette launches its sustainable fashion campaign in France with over 500 brands collaborating and at the head of the movement is Stella McCartney's its official ambassador.
I had the chance to be at their opening party and meet the fashion icon in the store and later on their Rooftop with a view of the Paris.
Stella McCartney has a long-standing motor for change within the traditional fashion industry with her philosophy of responsible business practices, never using fur or leather. Way before Vegan became a trend you can now find in any one of your poke bowls!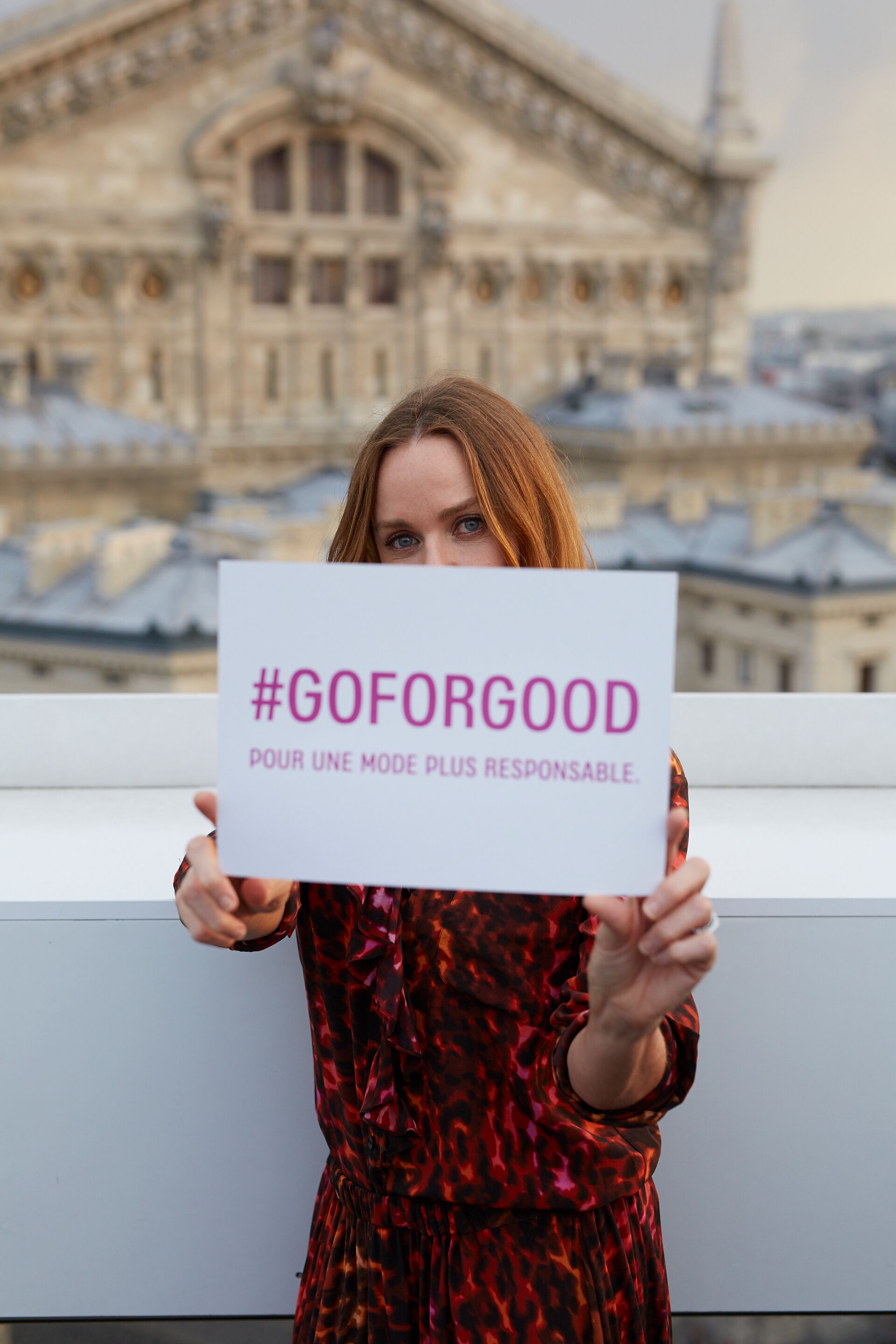 The overall message for the night and moving forward is one of progression, responsibility, and fun. Congratulations to Galeries Lafayette on this initiative that is also so close to my heart a woman that appreciates making responsible fashion more democratic and available to the masses.
There are no more questions about the care we must take to protect our planet and as a mom, I personally vow to leave a better place for my son and the generations that follow.
From now until October you can find a mix of luxury fashion, beauty, homewares, and wellness products inside the central department store.
The selection chosen with care places value on brands that have a precise vision where each product of the initiative has a real benefit to the environment: Ecological material, French local Products or coming from Equitable producers.
Some of the pieces you will find are among our already favorite brands and worthwhile newcomers that include: Claudie Pierlot, Zadig & Voltaire, Good Guys don't Wear leather, Dr. Hauscka, Sulwhasoo, Agnes B, Dopper, Capuche a Meme, Patagonia…full list of brands here
To support this initiative there will also be:
Conferences/ Talks – Find it at "The Good Spot" on the second floor of the store with all the Go For Good selection.
Rental of Fashion – You can rent designer clothes for a fraction of the prices with Panoply, from as little as 60 Euros
Recycle – You can drop off your old homewares and clothes to be recycled in the store as well.
Leaves Cafe – inside The Good Spot find gluten-free, fresh produce and organic fresh juices
Art – stop by the creative window displays where the sustainable fashion
The initiative aims to step up the efforts already underway by the brand and its community of partner brands (which total 500 at the time of going to press) to transform the fashion retail model through continuous social and environmental improvement. GO FOR GOOD FOR MORE ETHICAL RETAILING