Oh Les Toits de Paris – as we say "The rooftops of Paris" that we so fondly admire in photos are more prevalent now than ever before!
Here a few new and some old places (that may have been under your radar) that's worth having a drink or two. Perfect picks for hanging with a group of friends, locals or for a romantic night out.
Terrass Hotel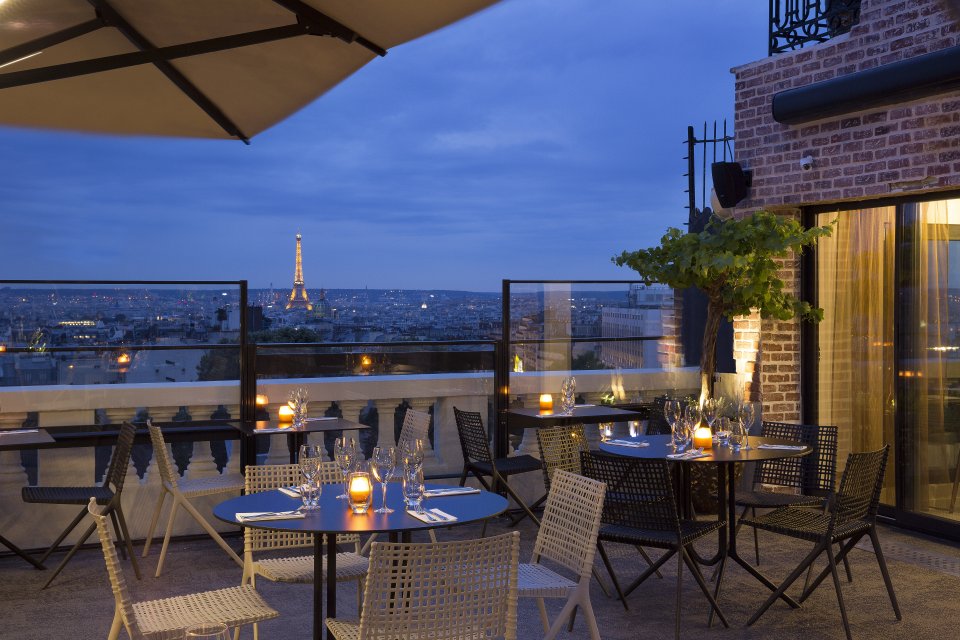 This trendy hotel in the 18th arrondissement of Paris will charm you over with its stunning view of Montmartre.
Tip: try one of their many selections of white wine like the Sauvignon Domaine Pascal Jolivet, one evening as you gaze at the light from the Eiffel Tower.
Their website
Warwick Champs Elysee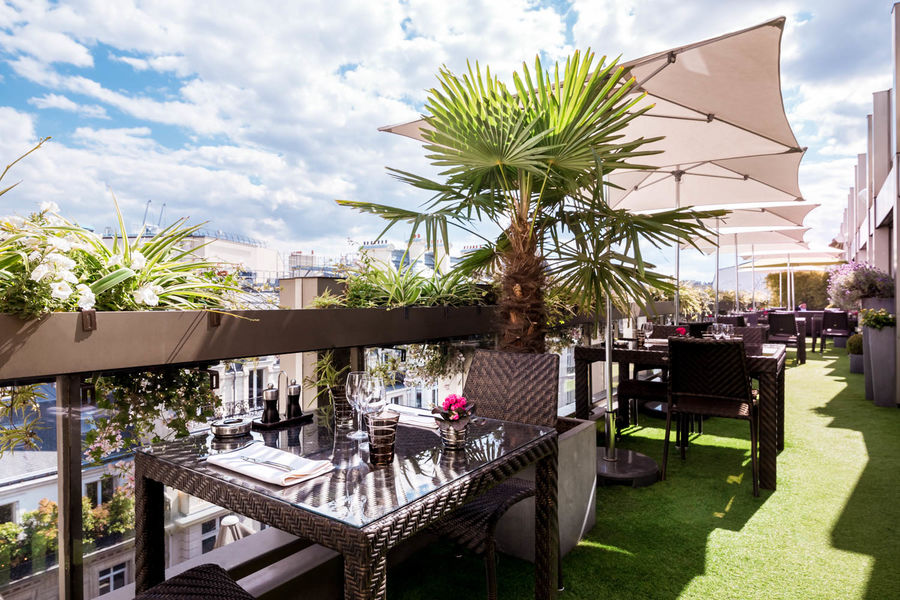 on the traditional Paris, strip take a break from all the shopping or wandering and have a cocktail at the W bar.
Their website
Le Top by Point Ephemere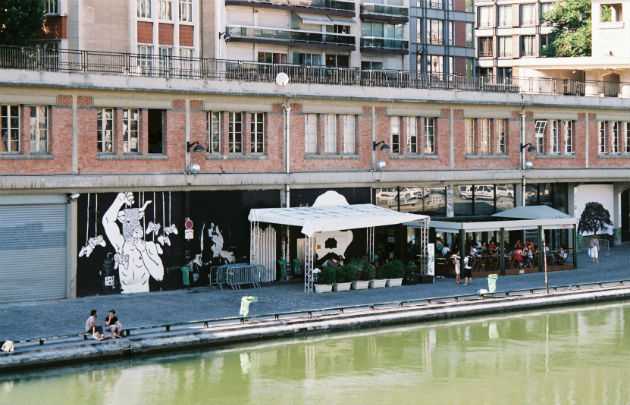 You guys know I'm already a big fan of Animal Kitchen (remember this article!) so this only ups the ante that I can have my taste buds travel in this chill spot that's a happening place for concerts and hipster along the canal.
Their website
Le Molitor
Sun, Music and Cocktails – that's what you'll get on top of this renovated hotel that has one of the prettiest pools in Paris. It's not super central but I love to go to dive into another part of Paris.
Open until the 29th of September
Their website
The Shed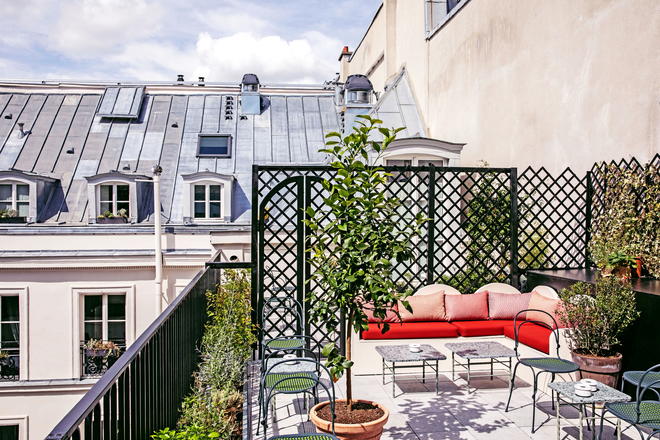 The new rooftop that's at the tip of every Parisian tongue these days! Total coolitude 100% a comfortably hidden garden somewhat boho-chic designed space perfect to escape the Parisian rush (shhh..it's in the city still on top of Hôtel des Grands Boulevards)
Their website
Maison Blanche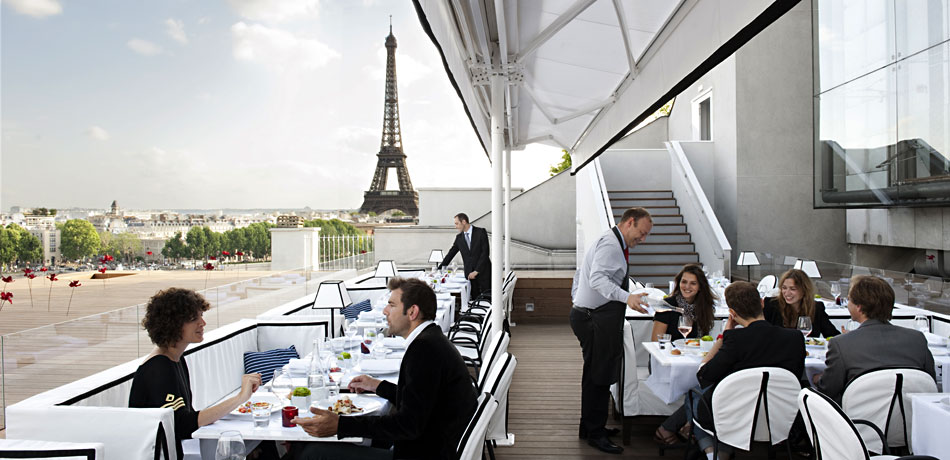 more of the kind of place you'd go for a fancy dinner (but the drinks and the wine list is just as large!) this is for the lovers. Hands down one of the best places to throw down your money on a great dinner and service.
15 avenue Montaigne • 75008 Paris
01 47 23 55 99
Perruche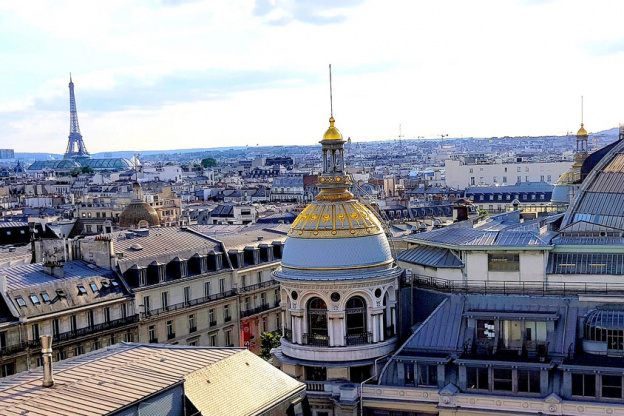 On top of the iconic department store Printemps, you'll find this new spot decked out in calming white and yellow ( or rather summery) you'll have the feeling you're on a never-ending vacation. They are open until 2am, ot to mention it's a 360 view of Paris my friends.
Their website
Khayma: Generator Paris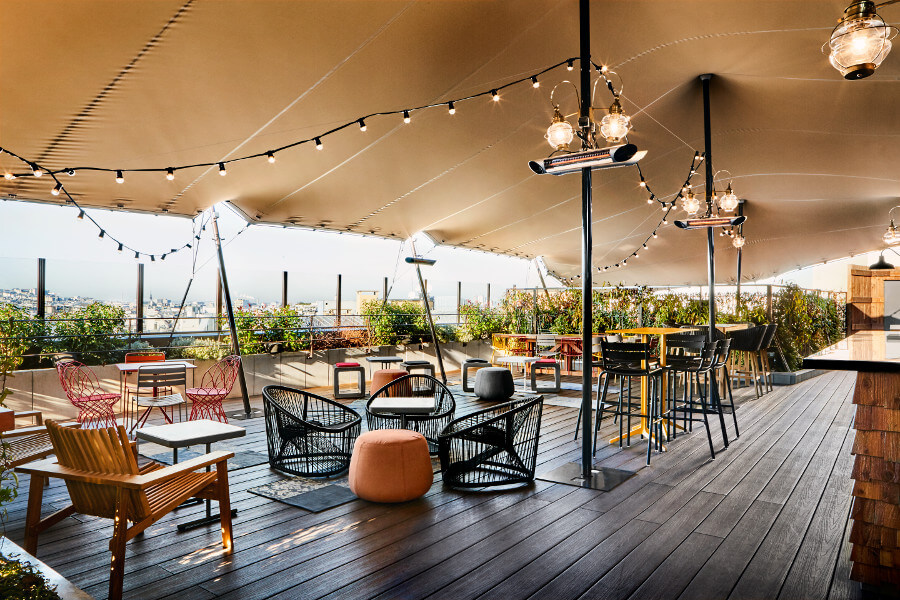 Nestled in the 10th arrondissement of Paris – kind of a cool hanging out spot from 4 pm with your pals. It's also open to be privatized for a birthday celebration in Paris!
Their website