Our newest video series on Paris People is up on YOUTUBE! I'm so excited to be bringing you more authentic Parisian stories over there. Please send me some love and support by subscribing to the channel.
Our goal is to keep working on more interviews and videos that you will find informative, fun and always bringing you a bit of Paris – no matter where in the world you may be.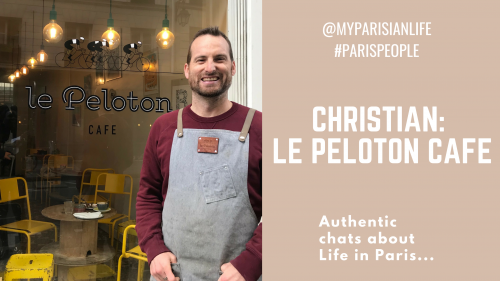 This episode we talk to one of the cofounders, Christian, of the cool Paris coffeeshop in the Marais – Le Peloton Cafe.
They also run Bike About Tours.
In our little chat you will find out:
How he moved to Paris?
Tips on living like a local in Paris/ France?
His favorite Parisian Place right now?
Thoughts on the Yellow Vests ( Gillet Jaunes) Protests happening now in France?
Let me know if you guys love it, with a thumbs up or comment. See you next week for a new episode
xxx