He entered the Belleville cafe with a warm, "Bonjour", and sat down across from me with a swish of his blue and orange multicolored kimono over a minimal black sweater and denim ensemble.

Belleville, a Parisian neighborhood that is home to many hip international artists, was the perfect location to have a chat with Mo Laudi a South African artist and one of the pioneering sounds Afro House from London to Paris and beyond.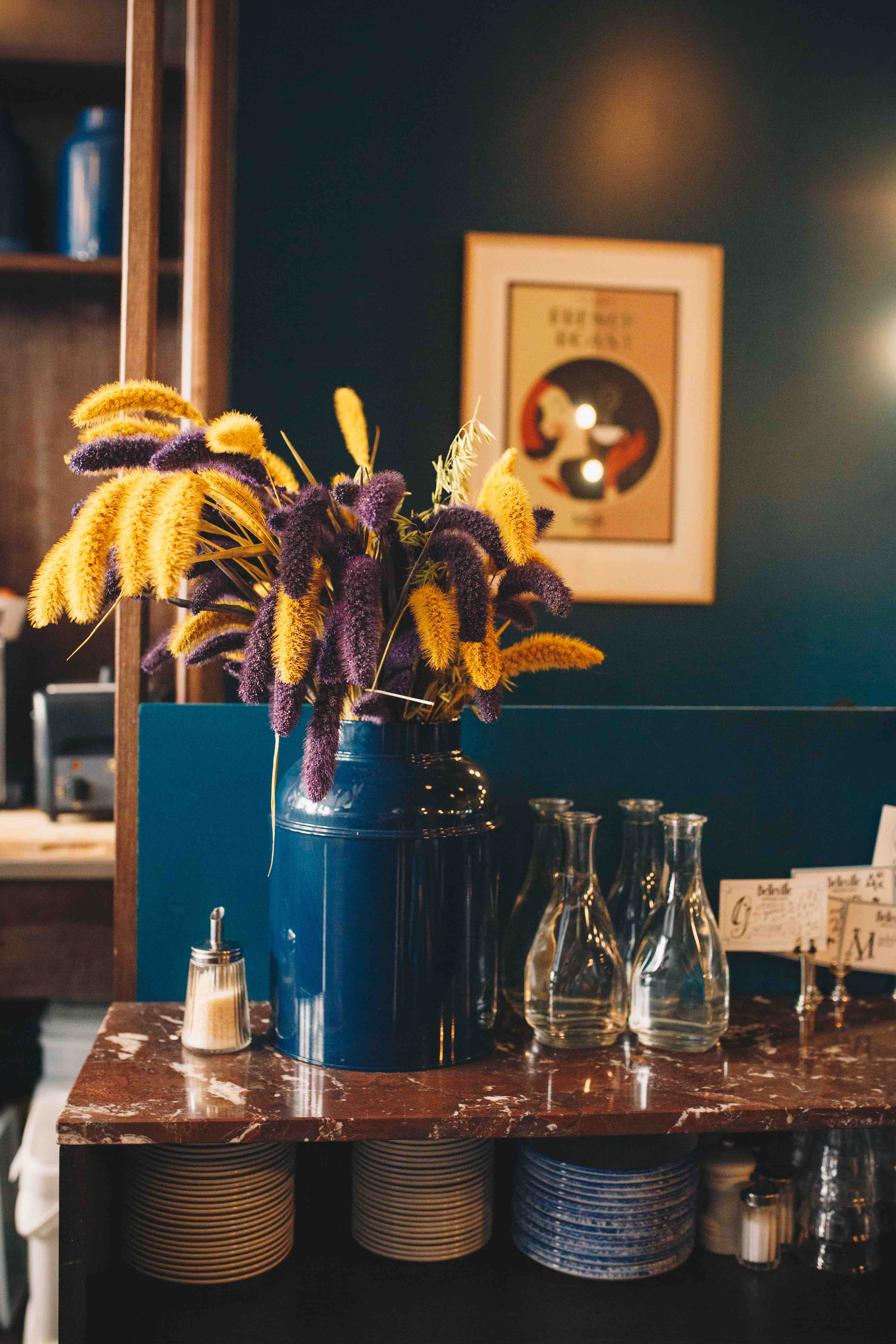 Cafe Belleville 50 is our backdrop – a very traditionally French styled yet refreshingly modern coffee shop, complete with high bar stools and opening glass walls. It's full of the neighborhood lot — a mix of artists, expats, coffee lovers, and curious faces — so naturally, Mo and I felt right at home.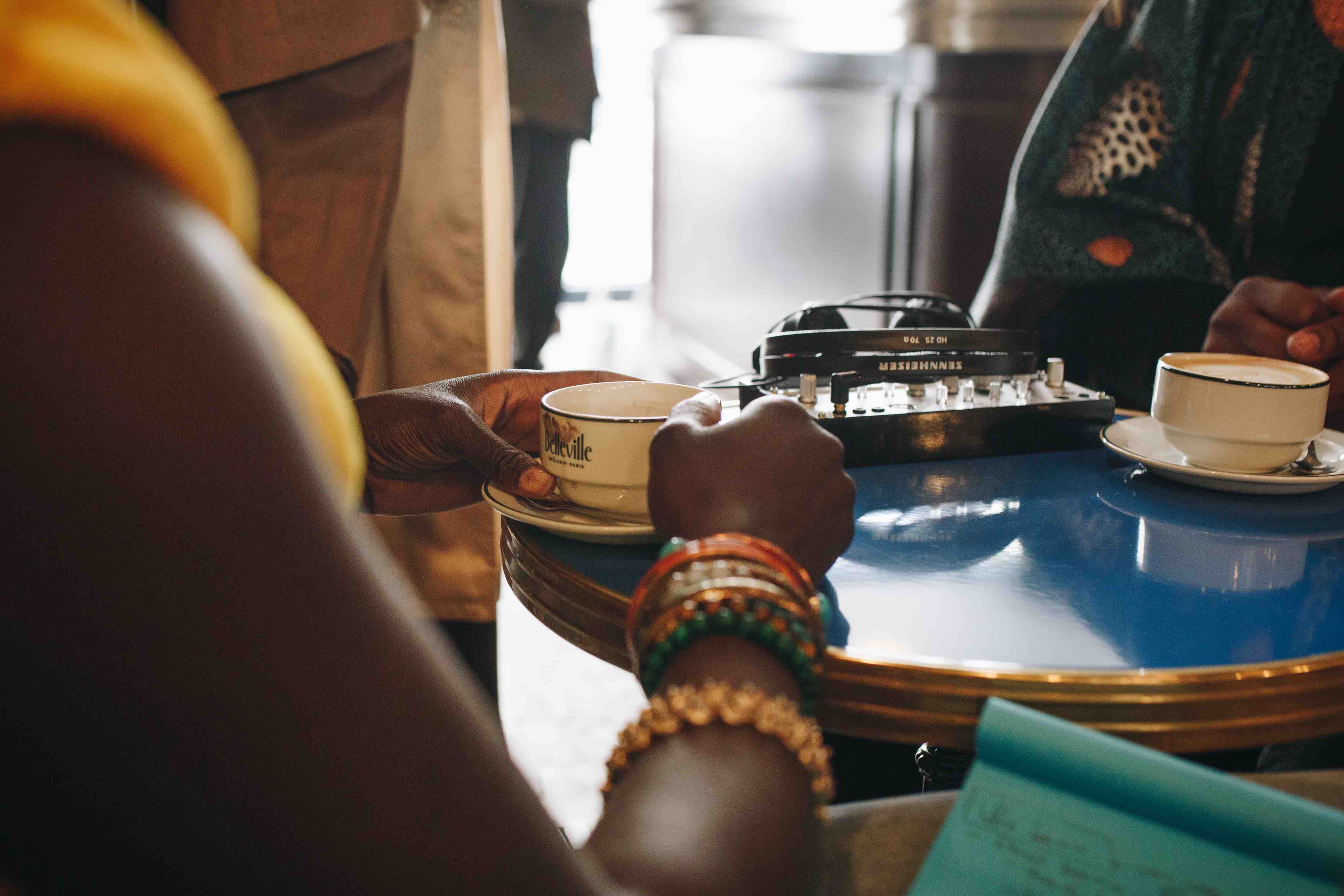 As we sat down to catch up on his projects and life in Paris, I caught sight of this vintage looking machine like a cassette player (or was this one of these cool Stranger Things pieces having a vintage revival ?!). "What's that?," I asked, pointing to it. "It's a Volca Bass — I'm going to the studio after this

It's great for acid bass, acid, classic house, I will mix it into vintage sampled African drums, we'll see what come out" I gushed over the little machine while I eased myself into our conversation.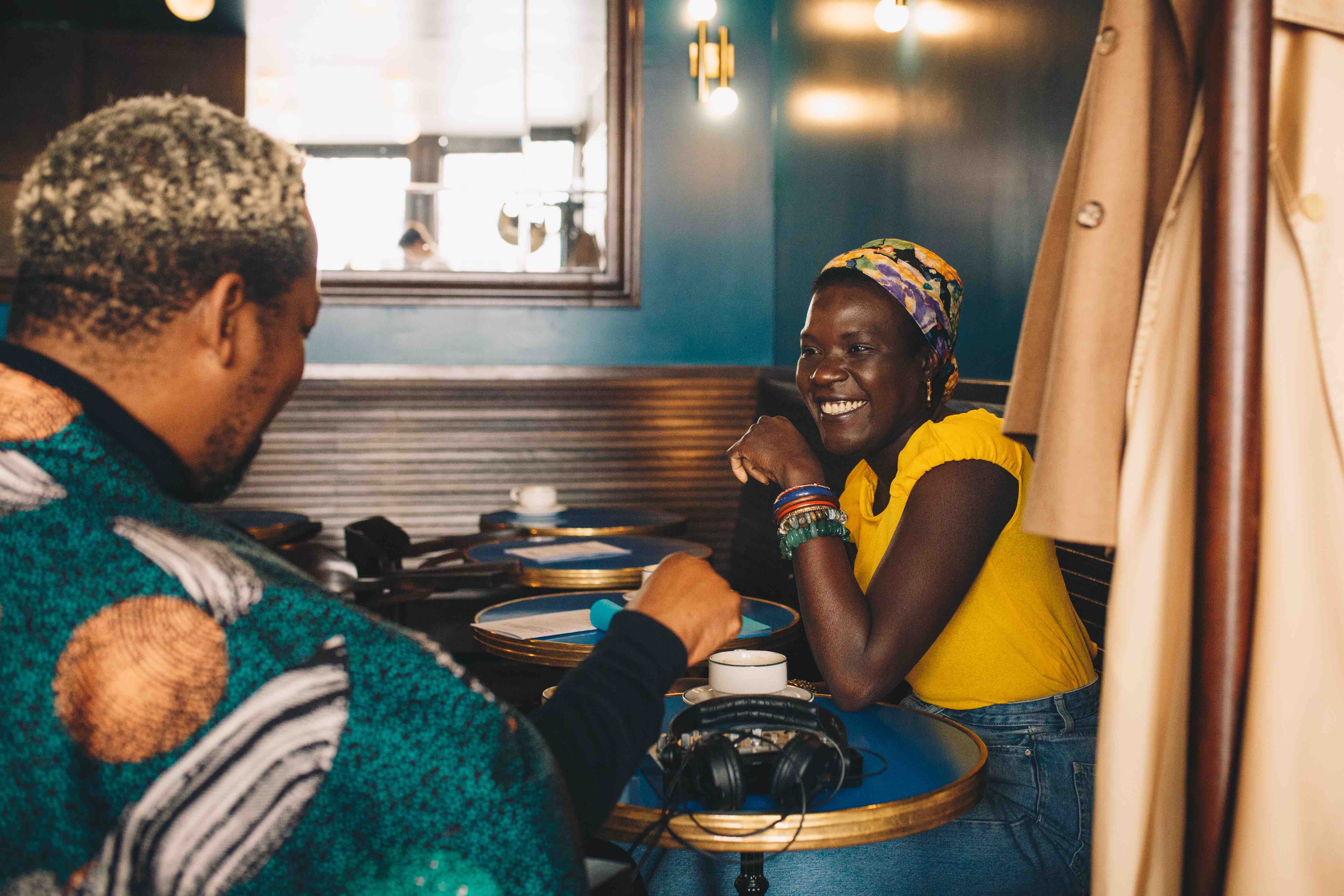 "So what have you been up to?" I asked, reaching for my café allongé, "It's been ages since I saw you in "real" life."
"Everything's been really busy but great," he answered with a smile, "other than releasing new music I have two cool new projects happening right now. One of them is the Globalisto collection, its a collection of kimonos which I designed in collaboration with a designer I admire, Elizabeth Relin. I wanted this collection to be an extension of our vision of society."
"In this Kimono I'm wearing," he said, touching the rich material, I wanted to create art that is functional, Inside its made with tartan and African wax on the outside, but has a Japanese form."
"it's about reimagining a borderless world where we can all move around. It's about hybridity, fluidity, being thoughtful of humanity, thinking of other people no matter where they're from. Having aesthetics with a deeper meaning, Our kimonos represent that."
"Elizabeth Relin is a designer for 30 years," Mo explained, "She's open-minded and really into mixing the global experience. I come from South Africa, having lived in London for 10 years, I see how people are afraid, there is a rise of these extremist figures, so together we wanted to eliminate the fear of "otherness" and show a spirit of togetherness."
"Have you been into fashion before?" I asked curiously.
"There is lots of newnesses this year, it is my first experience in fashion really. I was in a punk rock band in London in the 2000s, and I did the t-shirts with bleach and safety pins as merch for the band, a bit like Sterlin Ruby" he laughs, "So not exactly on the same scale as what we're doing today."
The second project is not is really purely new because it has been in a thought process for a number of years. This has to do with sound as an art form, using sound as a critique of modern society, questioning issues like colonialism, xenophobia, mobility, and identity. This spring, I collaborated with the artist Julien Creuzet for his exhibition at Palais de Tokyo. I used field recordings of different environments like doors opening, raindrops and birds to create an emotional 'sonic landscape'. Instead of making people dance I was making the heart dance. It may seem like a bit of a departure from my roots in electronic music, but it's completely connected. 
Now I have a sound installation called Motho ke Motho Ka batho(a tribute to Mancoba), its part of the Ernest Mancoba exhibition now on at the Pompidou till 23 September, its the first solo show of black African artist there, It goes to show how much work we still have to do to shift the narrative and change society, and this was part of Ernest's message, to unite the spiritual, the material and the political to have a better understanding in humanity. Ernest is one of my heroes, growing up in South Africa during Apartheid, leaving to his homeland to live in London, Paris and Copenhagen, the struggles he faced. The Sound installation is a dialogue with his memories through his voice. Its a critique of the current situation in South Africa, showing how the country has been changing but not there has not been a deep evolution, we are still in the struggle. It's an absolute honour to be a part of this exhibition of Enerst Mancoba, Thanks to curator Alicia Knock for having the vision of bringing the show together
See more of The Globalisto Collection by WOWO here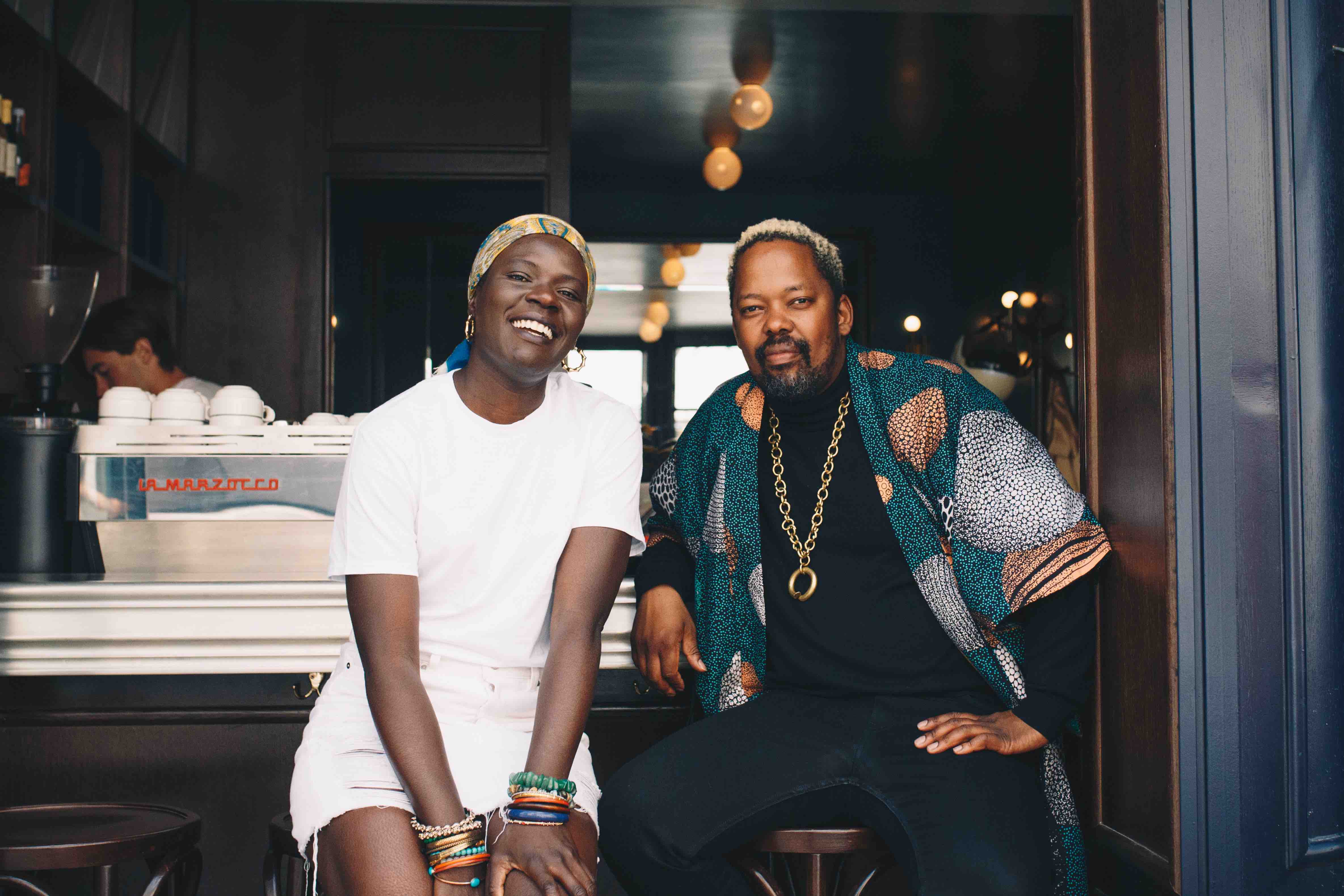 "The second project is 'Sound as an Art Form' at Palais Tokyo this May with Artist Julien Creuzet

My goal was really to be in different institutions — like Palais Tokyo. I used different environments like doors opening and rain to create a 'sonic landscape'. Instead of making people dance I was making the heart dance."

The 'Sound as an Art Form' project may seem like a bit of a departure from his roots in electronic music, but it completely makes sense. "I see myself as a sound artist of African origin that would love to use my work in future all in public places," Mo explains, "To show people are really engaging in Africa."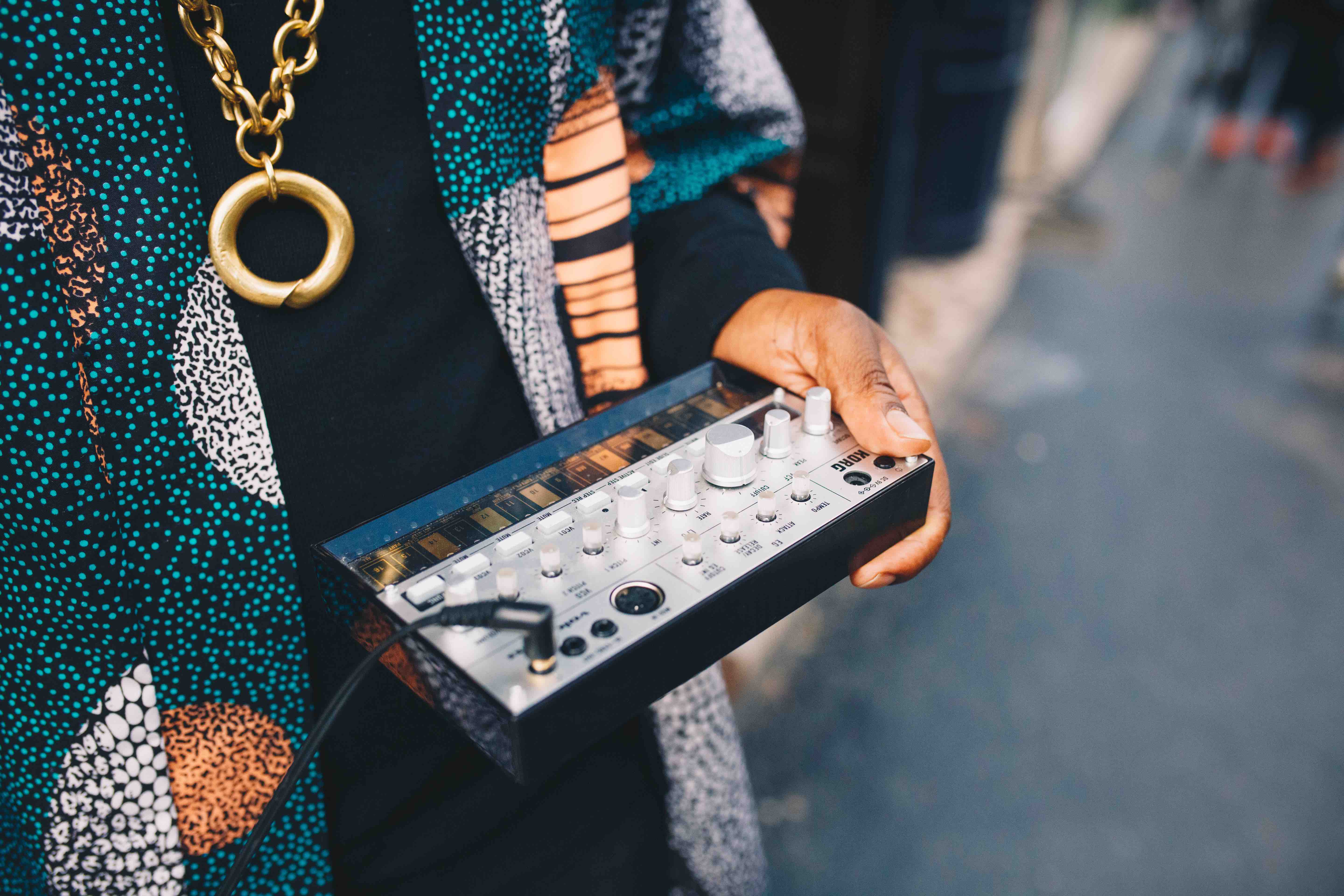 "How did you get your start in music?"
"There was music passion in the community and in the family. There was music everywhere, I remember as a child during the struggle against apartheid, we use to sing songs and throw rocks at police. We would sing songs of freedom, songs of rebellion, songs of hope to galvanize people, there is still this in me and in my music and now I'm finding different mediums to express it. Coming from South Africa it's important for me to show our resilience as people, that we can deconstruct colonization by using art and music. I enjoy transmitting this energy through electronic music, art, and design, It's an energy filled with optimism"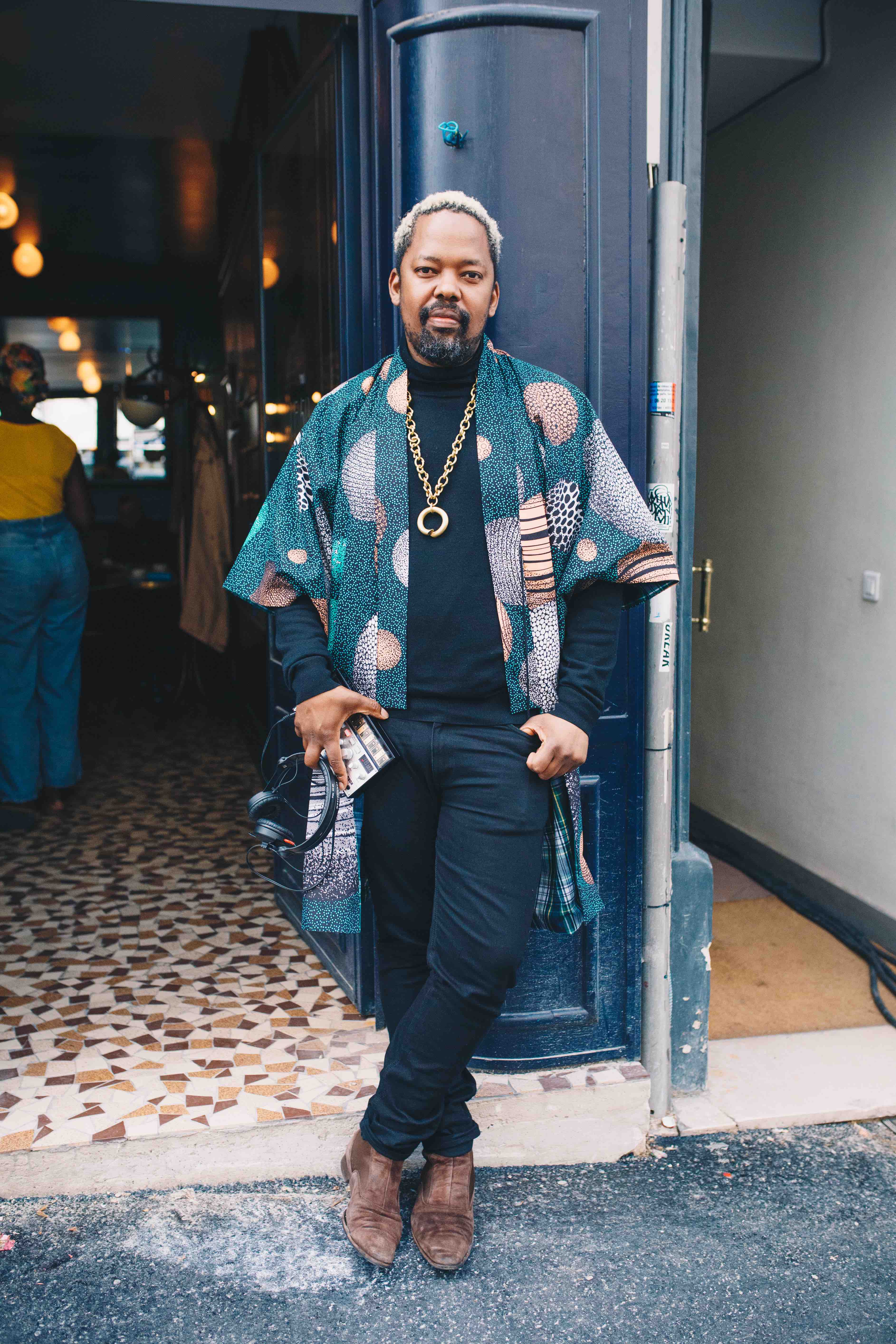 "How do you go about choosing who you work with?"
"A lot of the time I work with friends and it's an organic, casual encounter. I always feel that everything eventually comes together. I love to work with people I jam with, like recently for the last album, I had a spontaneous encounter with Flavia Coelho in Koln and it was so organic then we created music together I got a song coming with Phillipe Cohen Solal featuring Angelique Kidjo, I Phillippe at an event we were djing together and Phillipe is friends with Angelique"
"You seem to do a lot, how do you take care of yourself?"
"Man, I sleep when I can! Also, I enjoy painting because it's so relaxing and of course writing music, it's therapeutic. Creation is what I enjoy the most."
"What's one of the most enjoyable things you like to do in Paris?"
"I love walking by the canal Ourq, beeing next to the water is refreshing. On a Sunday, for example, going back home to sleep at 6 am. Paris is completely different in the early morning sunlight, I love how the light reflects on the Haussman architecture and no one around, it's absolutely beautiful."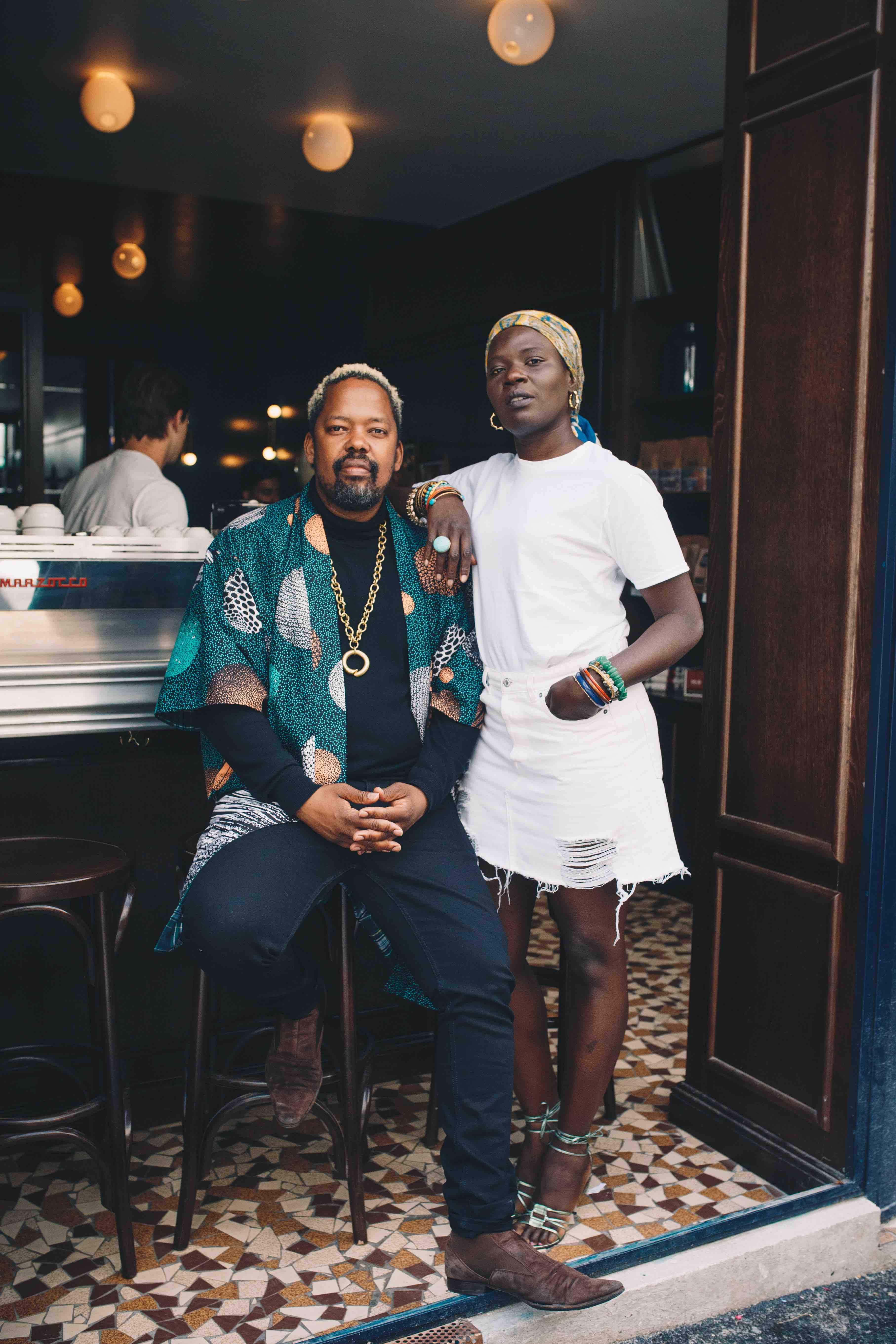 All Photography by the talented @samefaisrire
Edited by Janelle Sade
UPCOMING :
ERNEST MANCOBA – I SHALL DANCE IN A DIFFERENT SOCIETY
23 June – 23 September 2019
Centre Pompidou
You can hear more of Mo Laudi on his social media here: