The light that comes in from the first bedroom with the blue curtains, is the epitome of what we all think of about Parisian apartment, charming, cozy and bright.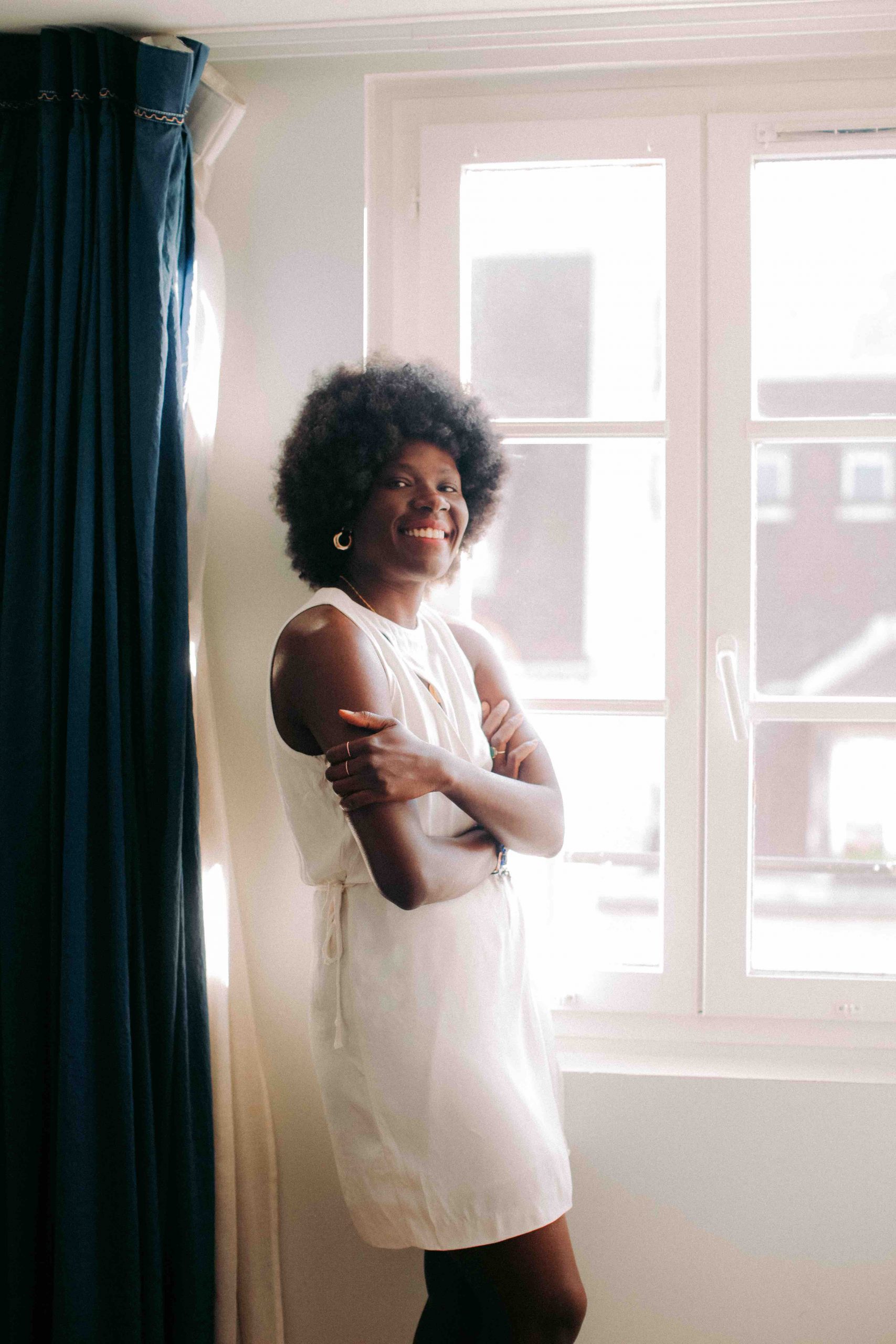 As a Paris blogger and wedding planner – I share a lot of cool places for you to stay in Paris over the years.
So, of course, it's my pleasure to share this gem with you: centrally located a stone's throw away from the Louvre museum, with a stellar rooftop view of Paris and a carefully decorated interior that has all the amenities of a charming Parisian apartment – balcony included!
You remember that dream-worthy video I posted on Instagram (see it here) The comments were overwhelming – and know I can share the location with you!
Welcome to Apartments Du Louvre.
THAT INSTAGRAM POLL?
The results are in ladies and gentlemen! More than 50% (246 for Apart, vs 142 for Hotels) of you that took part in the Instagram poll prefer to stay in Parisian apartments compared to hotels when traveling to the French capital.
An APART for FAMILY TRIPS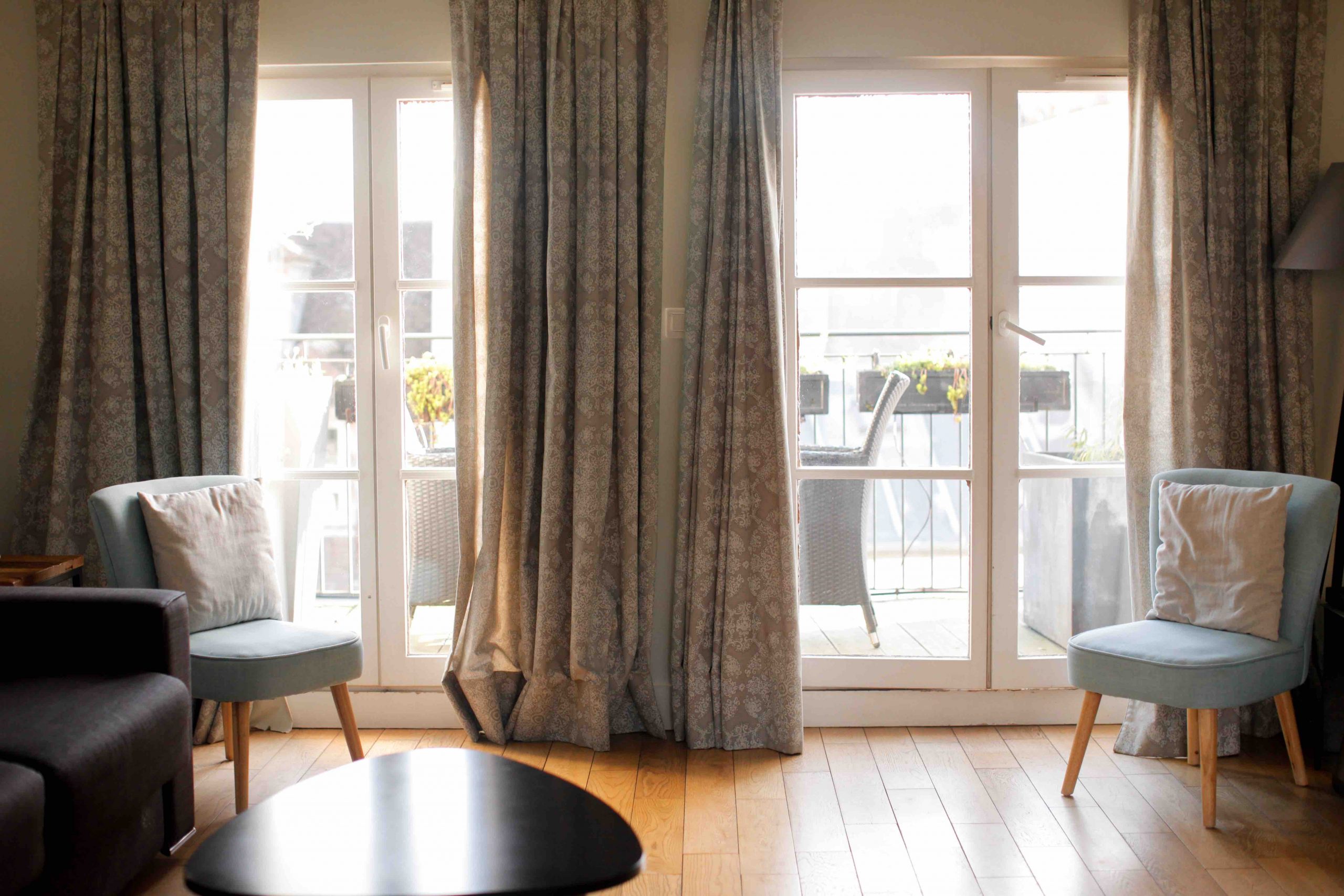 When traveling with family I too prefer to stay in apartments, it just makes sense to be able to do laundry, make meals any time of the day (hello families with kids!) and feel like I'm in a super-organized home away from home.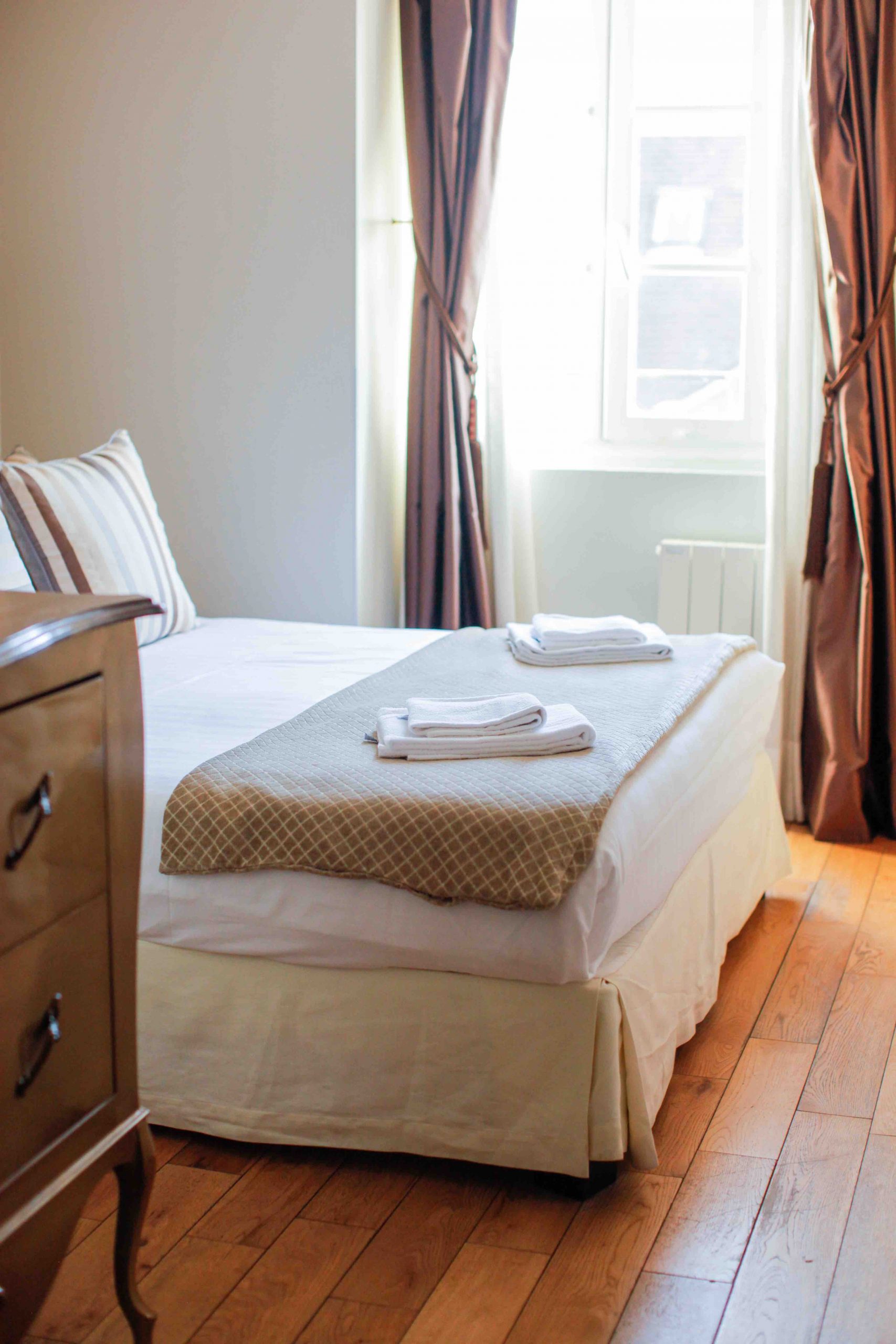 This location: 45 Arbre Sec (Penthouse)
This larger two-storied apartment had 2 balconies! One to the back with a little wall garden and one to the front with a view of the Parisian streets down below.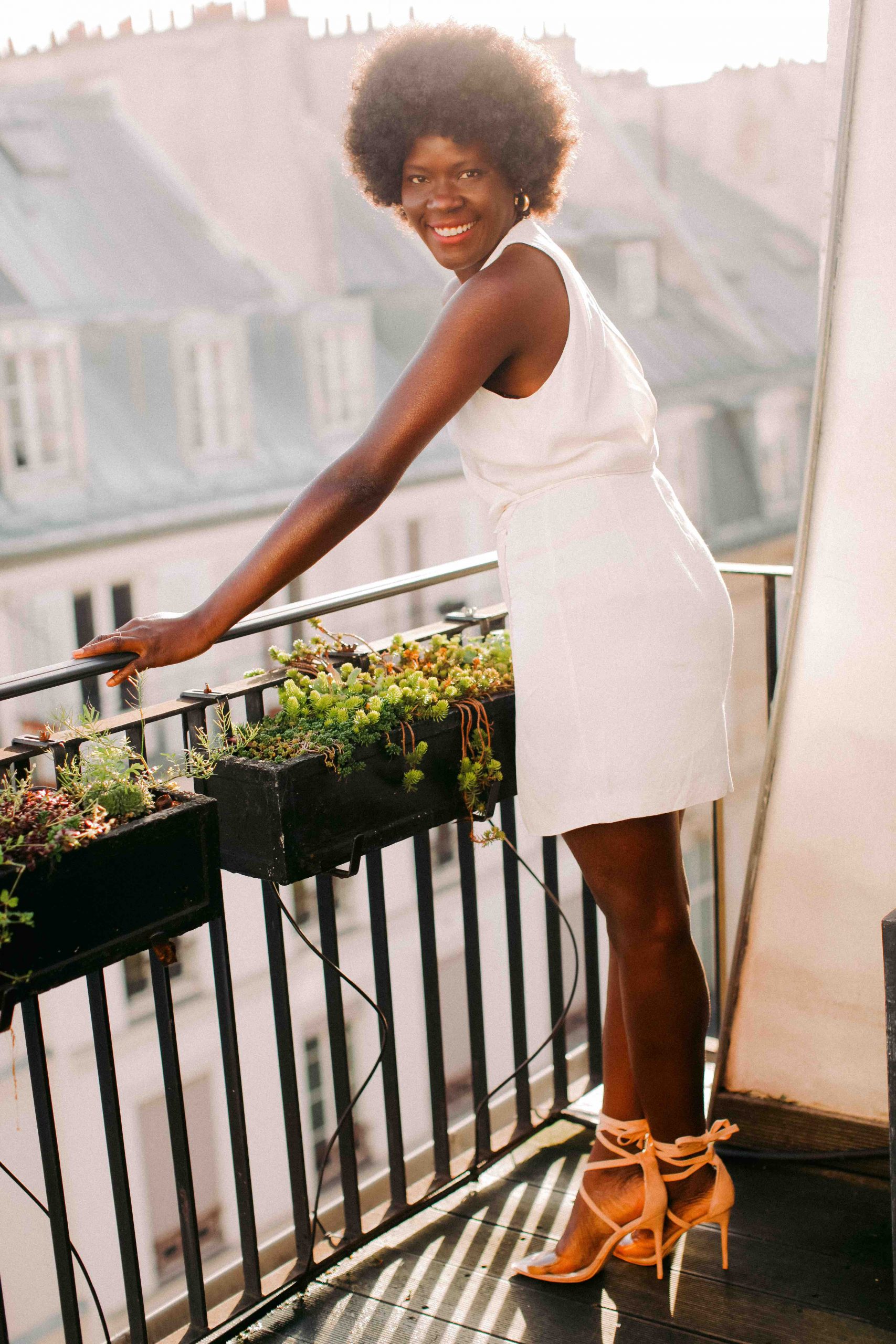 As you can see from the shot above – it has magnificent light.
The living area has a comfy sofa and pull out bed. The kitchen is fully equipped.
Two bedrooms and 2 bathrooms, one of which has a bathtub.
Something that is worth noting is there is an elevator! Rare in Paris!
…BUT also An APART for ROMANTIC couples too…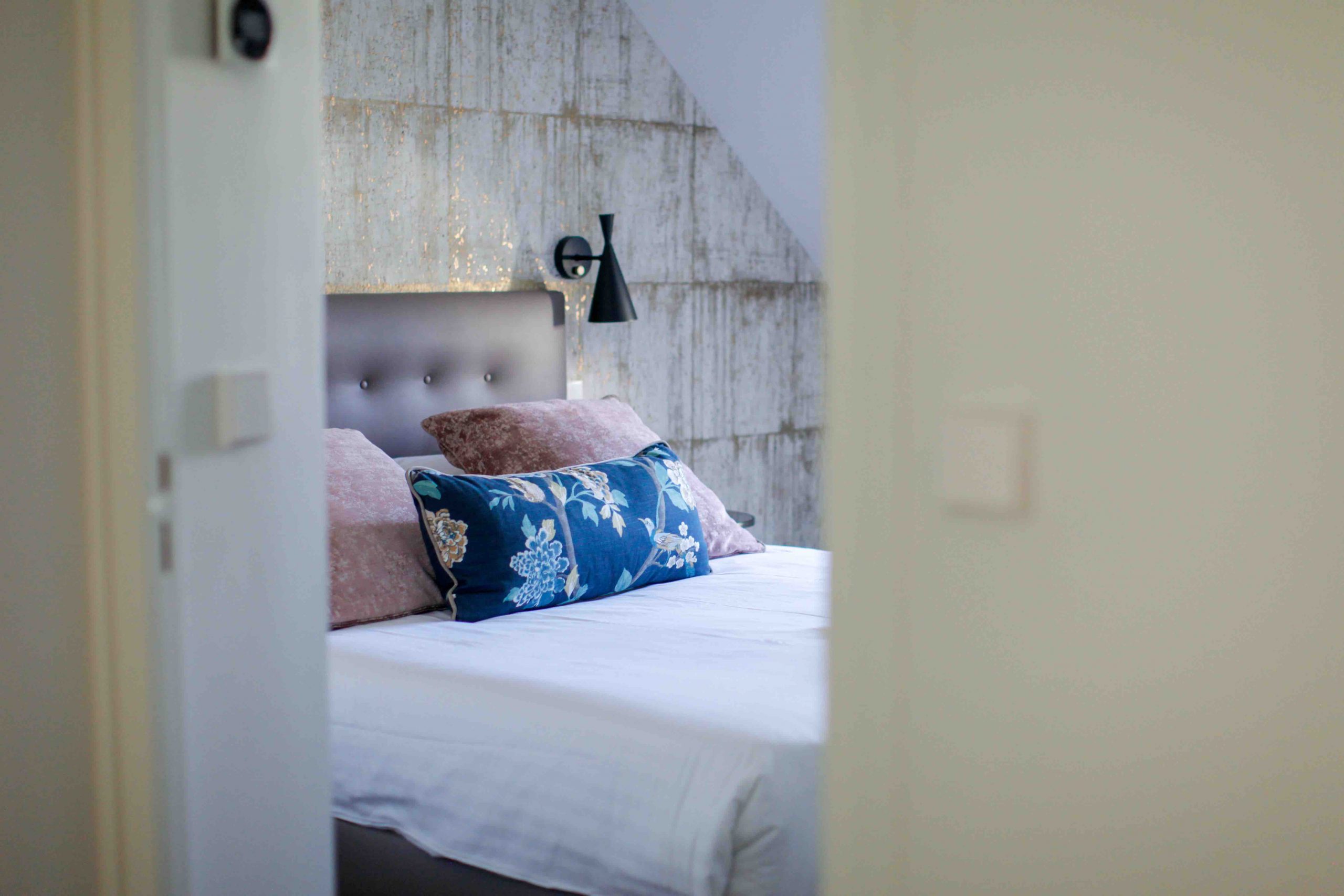 This location: 44 Arbre Sec (Duplex)
The other apartment I visited is perfect for you if you're visiting as a couple – is a duplex dream with exposed wood adding a chic rustic feel to the interiors. This is the location that had the video on Instagram.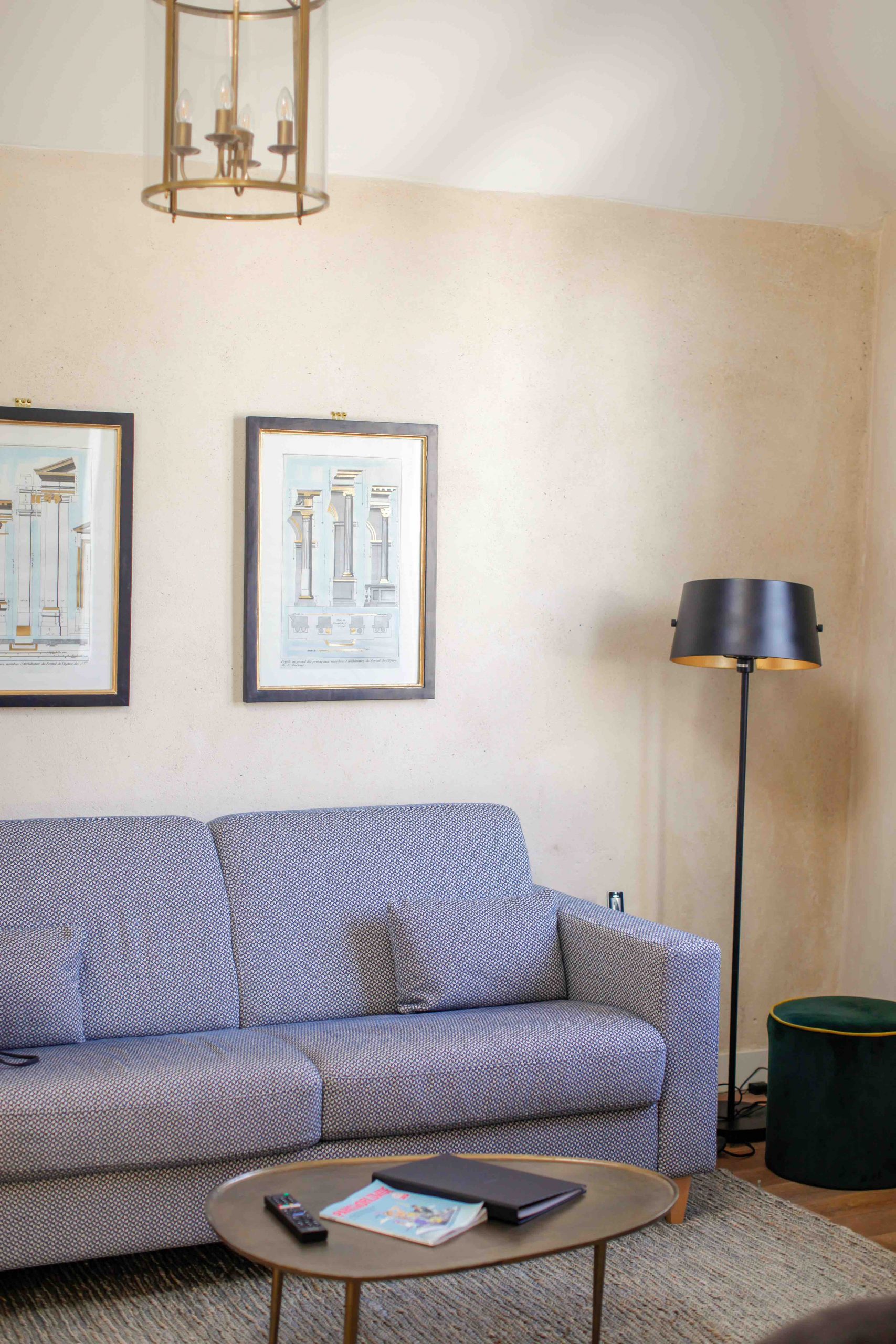 YOU HAVE A VIEW OF THE EIFFEL TOWER.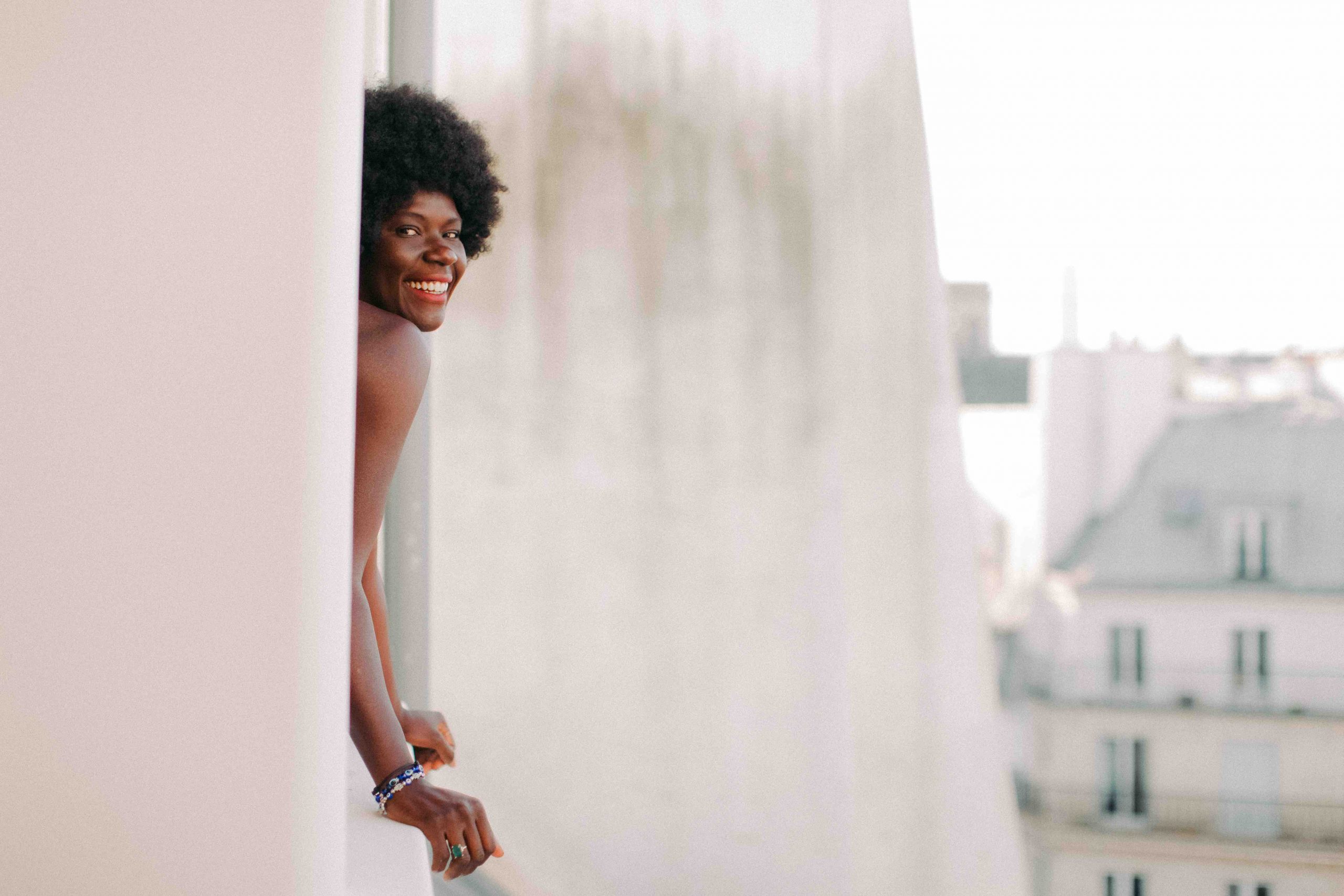 The kitchen with its white marble top will invite you to try your hand at your own Julia Childseque adventure!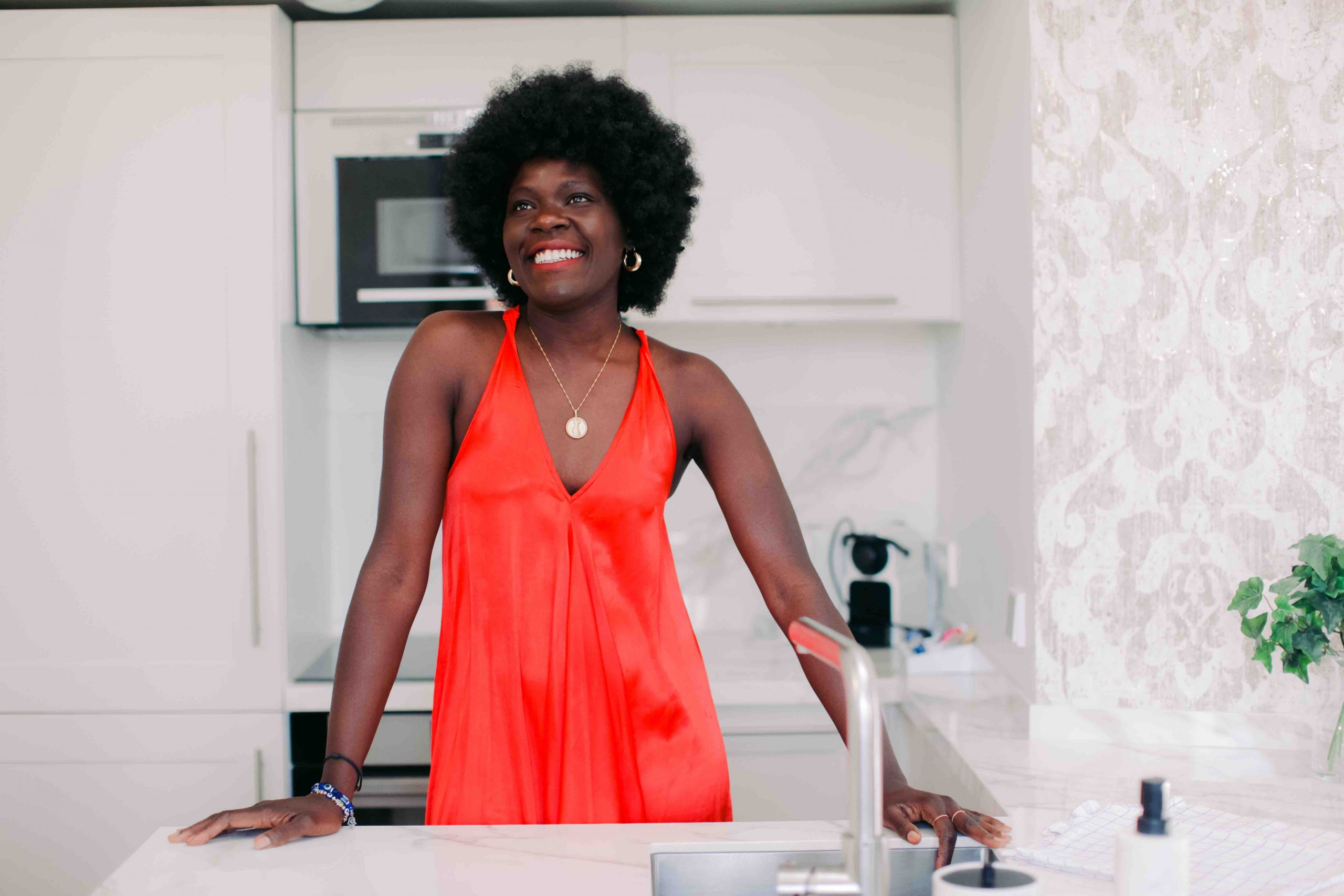 ABOUT APART LOUVRE
This is a family run business that caters to its clients with everything you would need for your own independent living in Paris.
Inside there are plenty thoughtful touches such as a welcome basket of wine and local products with bookings via CODE MPLBASKET
You have storage space for your luggage for early arrival or late checkout. T
Bilingual, conscientious and really a small business feel – so you know that attention to customer service is primordial.
Not to mention the LOCATION…
THINGS TO DO AROUND THE APARTMENT: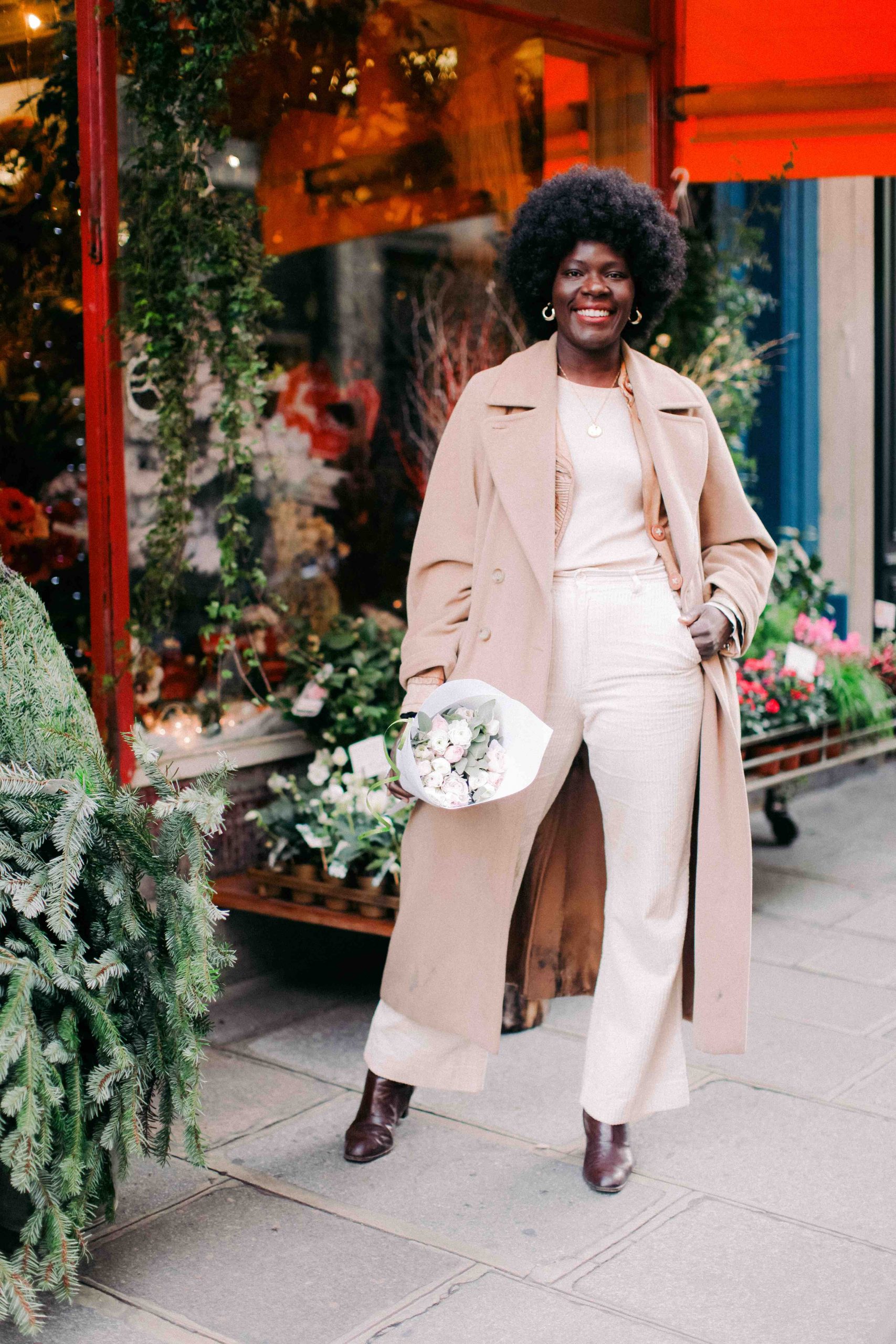 Are you a fashion lover and foodie? Well me too! And both these locations are smack in the middle of two of my favorite areas. You can walk to Rue Montorgueil for a typical Parisian local street with EVERYTHING! And you can also walk to Rue St. Honore to the stores such as Chantal Thomas, Balenciaga, and Saint Laurent.
You get the best of ALL worlds in this location – easy access to all the nightlife, culture and fashion of Paris with really you can just go downstairs and find yourself at the coolest markets, restaurant, coffee shop or flower shop.
Here are my favorites that you have to bookmark:
EAT – Clover Grill is perfect if you're a steak lover. Helmut New cake perfect if you are gluten-free. Pico is perfect for artisanal coffee and yummy cakes. Cafe Nemours for a very french activity of people watching and coffee across from the Louvre. Restaurant yam'Tcha you've probably seen on Netflix, has a unique fusion cuisine and wine pairing.
ARTS & CULTURE – The Louvre …need I say more? Walk a bit over to Jardin du Palais Royal
The team at the Apart du Louvre can also help you with any suggestions you may need…
FREE GIFT BASKET TO YOU!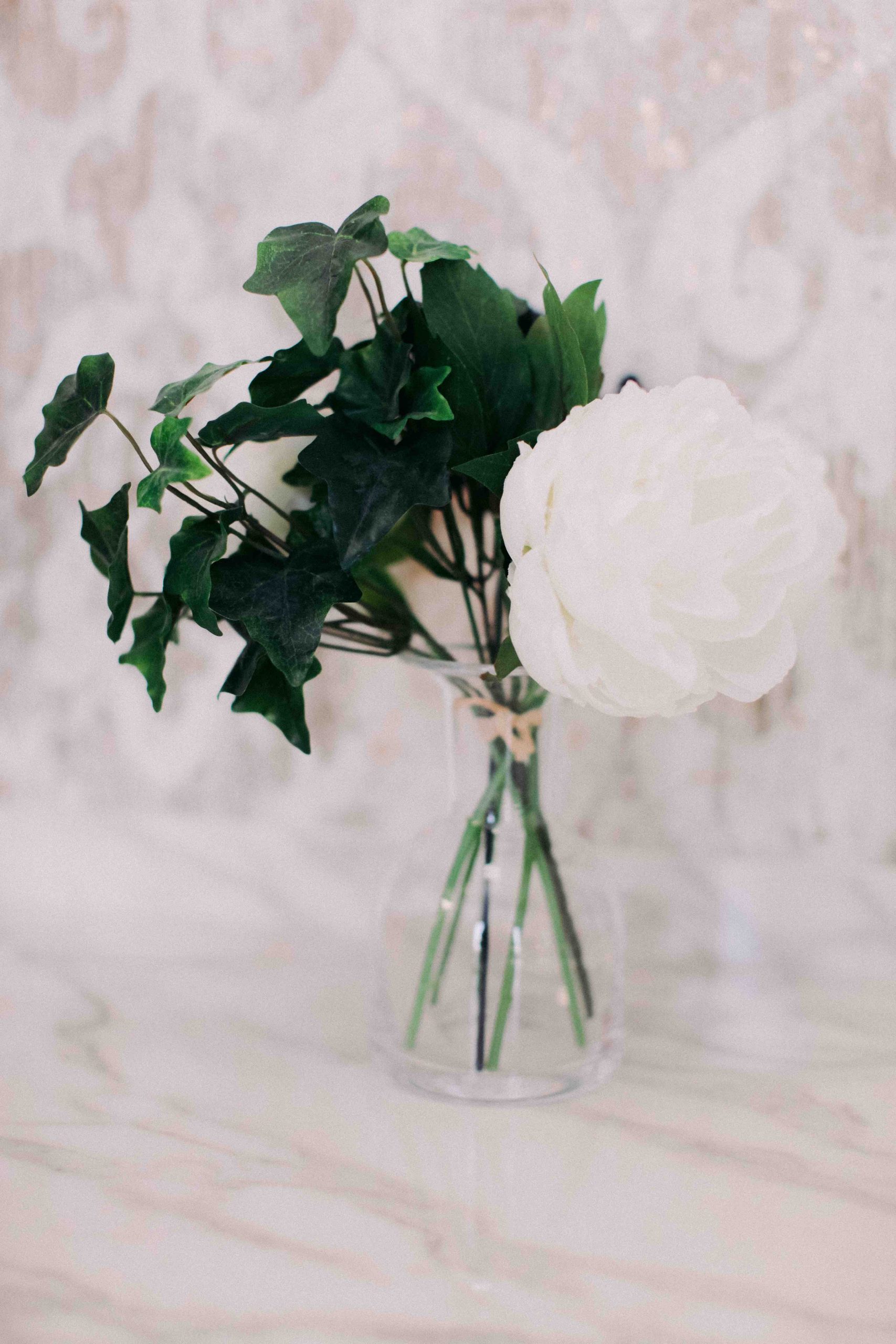 So as a part of my Parisian life community, you will get a gift basket when you book an apartment with Apart Louvre.
USE CODE MPLBASKET at checkout
MORE PHOTOS:
I walked over to the Louvre, it's not even 5 minutes!
All photos were taken by Marjorie Preval.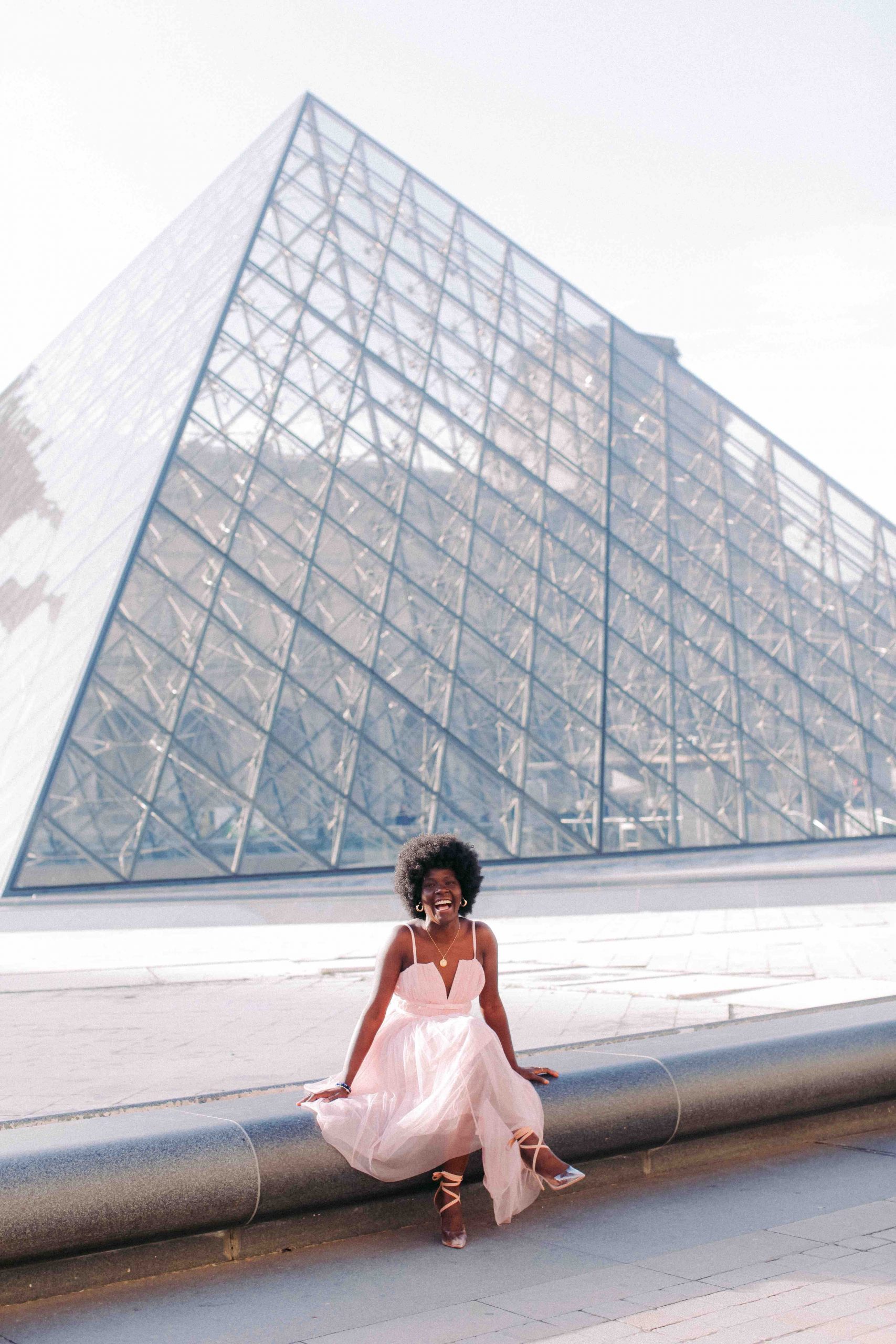 MAP IT:
BOOK A HOTEL with a gift basket:
USE : MPLBASKET