While independent bookshops are dying out all over North America, Paris France seems to the laggard cousin who just refuses to throw in the towel – despite the Amazons. eBay?s, Nooks and Kindles out there – this city manages to have the tiniest of bookstores everywhere, filled with thier own charming personality, much like the owners who sustain them.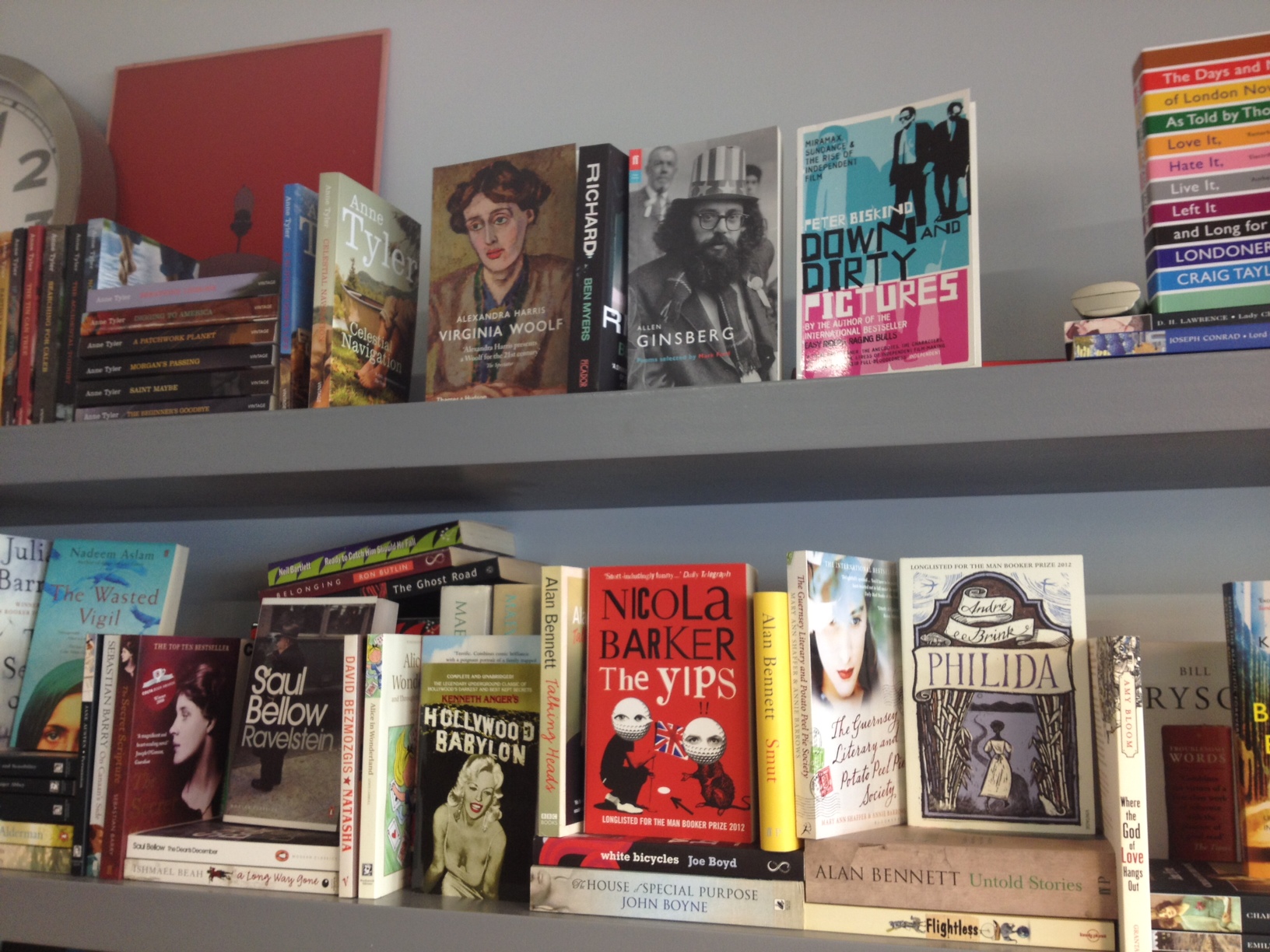 This particular one can be found in the Marais: I love my blender bookstore on 36 rue de Temple.
For the life of me – I?ve passed by this place for years now and have never once attempted to enter (I'm repulsed by colorful window displays – weird I know – but I am) – it looks like the little hanging trinkets you'd see from a souvenir shop window.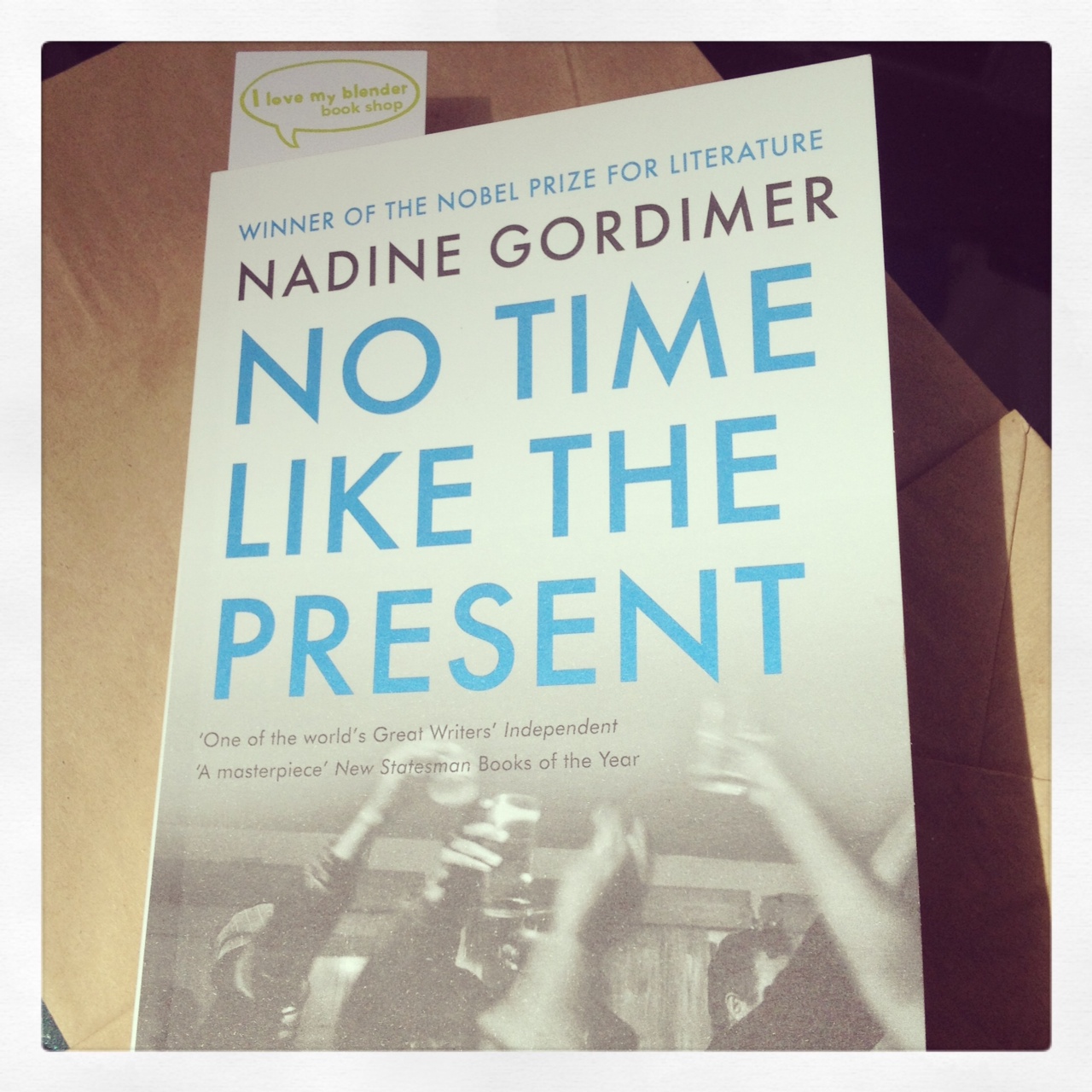 But alas, as the owner later described to me, this was exactly the point! Not to look like a souvenir shop – but just not to look like another boring bookshop. He wanted to liven up the window display a bit and decided not to decorate it with books or the usual bookstore window suspects.
Not the image you'd put with one of the quaintest little bookshops in Paris? No prelude, no teaser that this little place would be for me a little book heaven – filled also with posters, cards, maps and toys. I could find my heart's desire of some of my favorute authors and some I've shamefully said I would read and have yet to do so here. If you've ever left "d?sesp?r?" from the pathetic english book selection at the bigger book stores like Fnac, you know what I mean.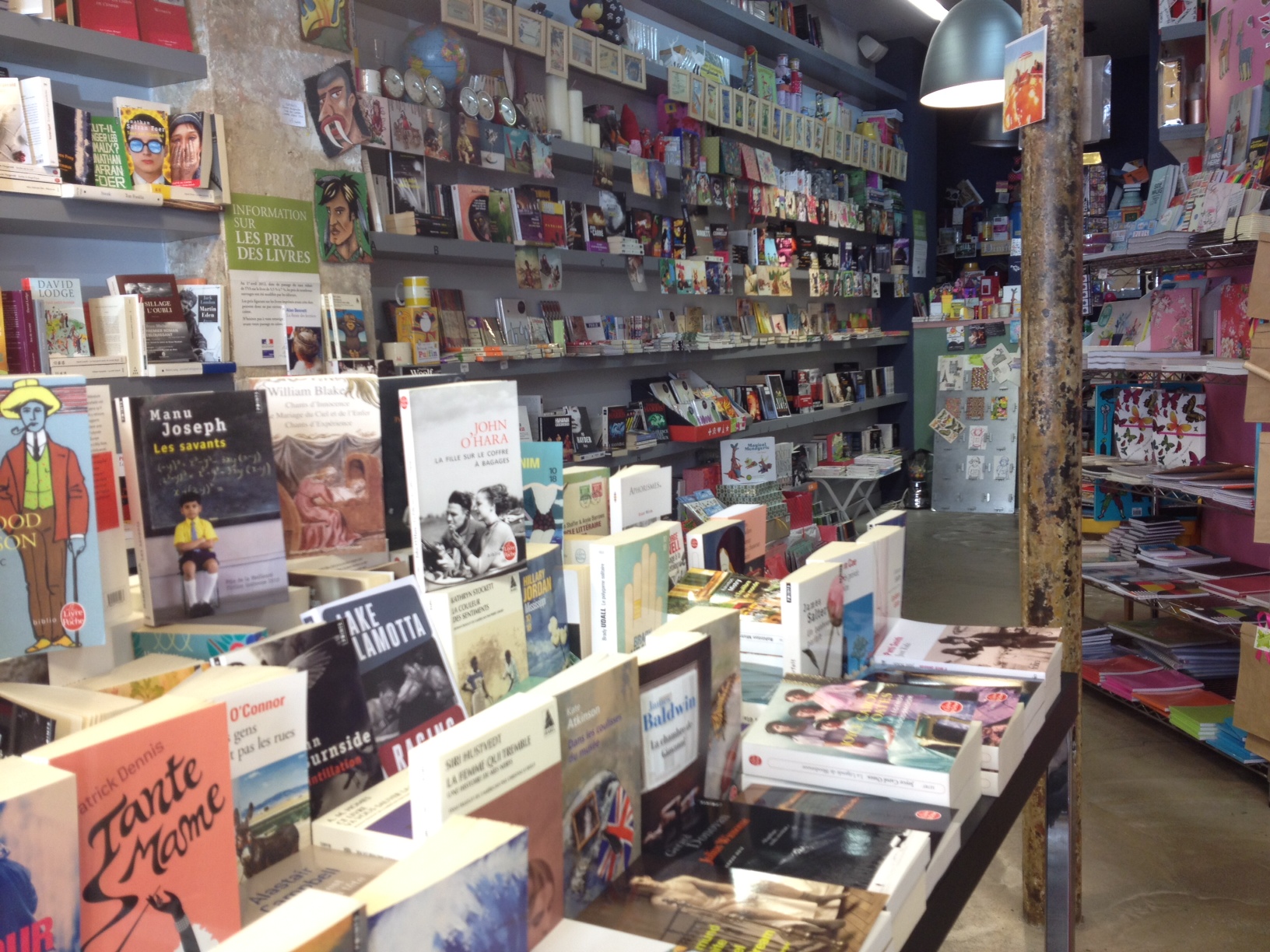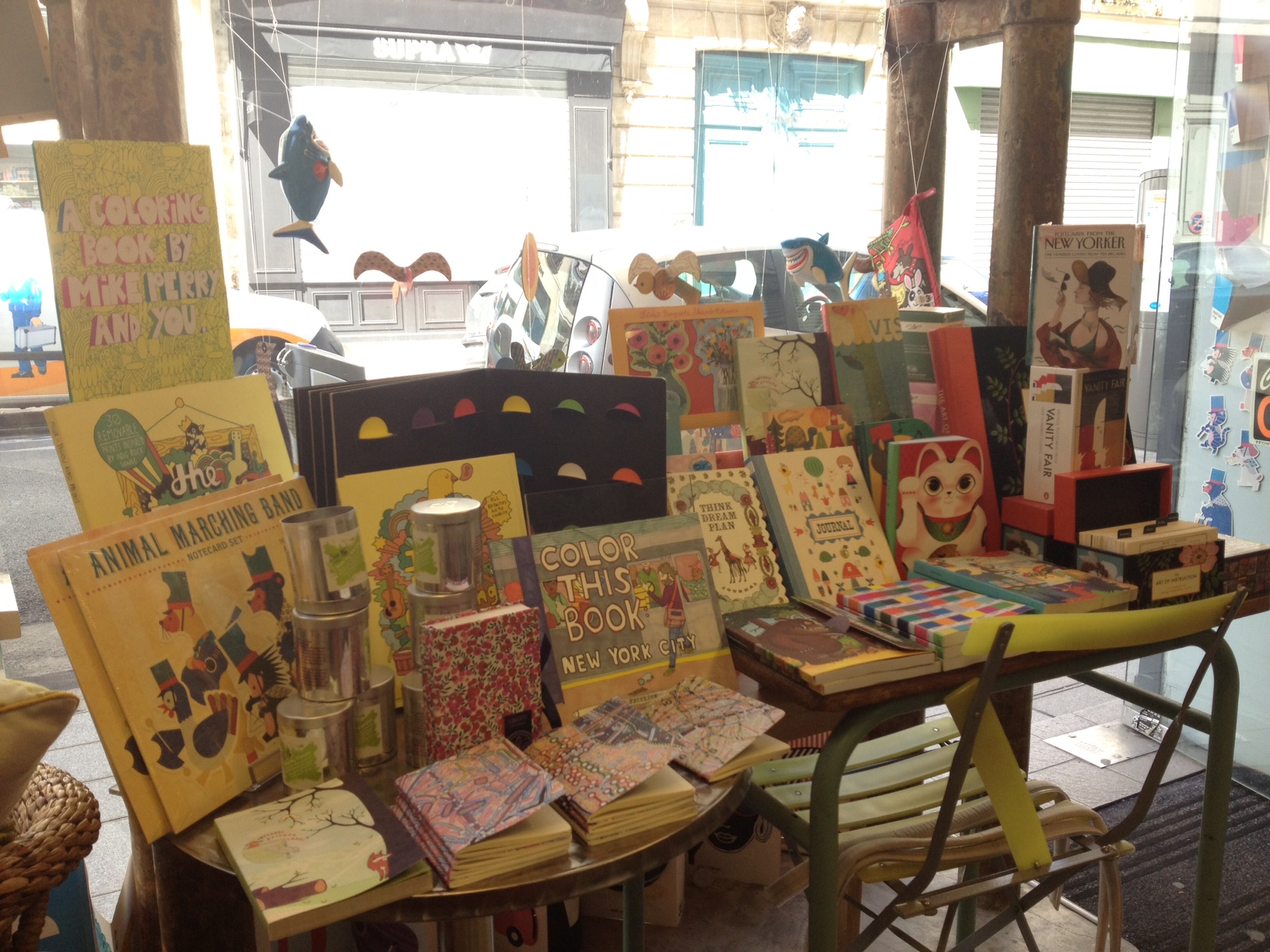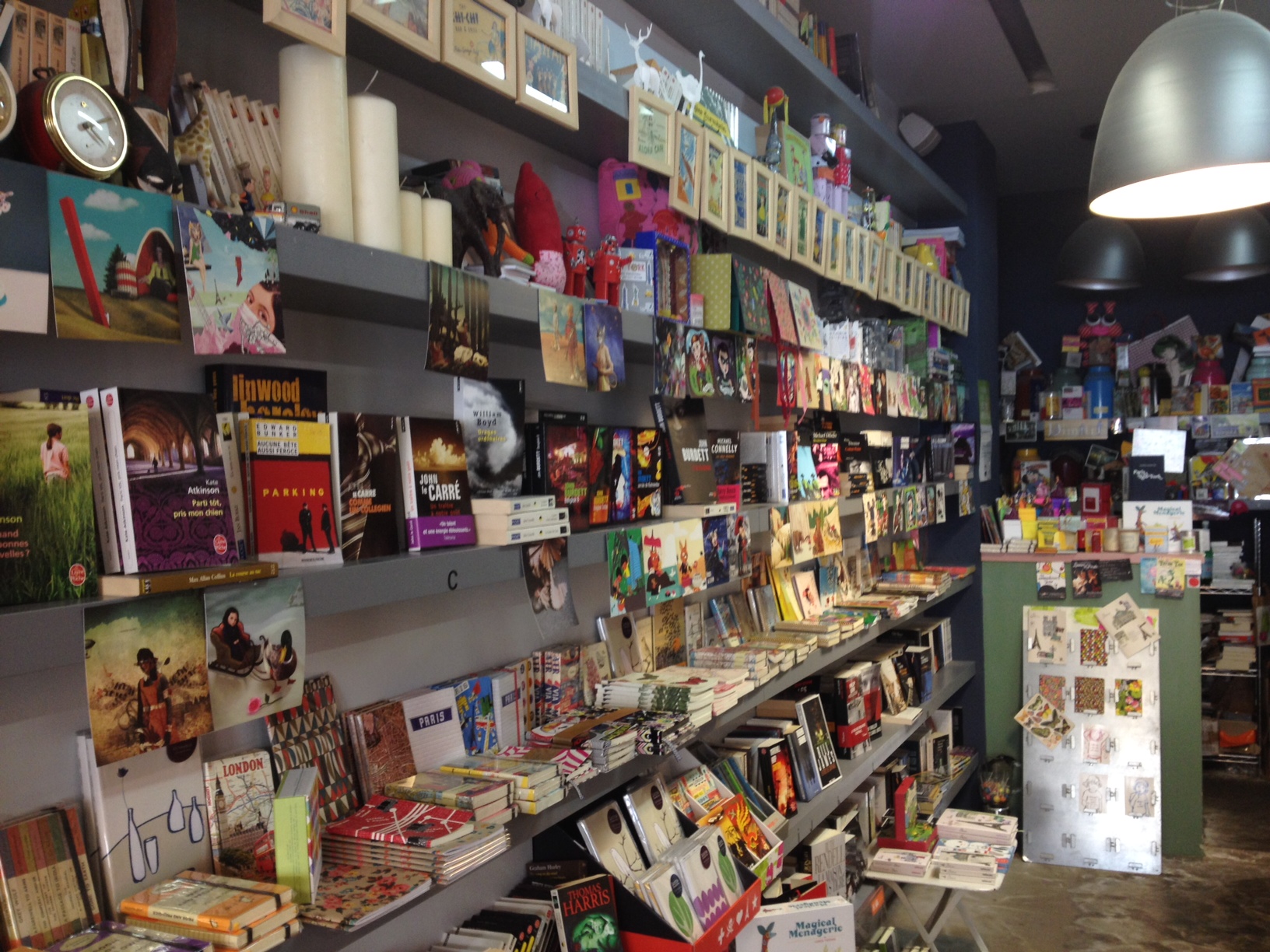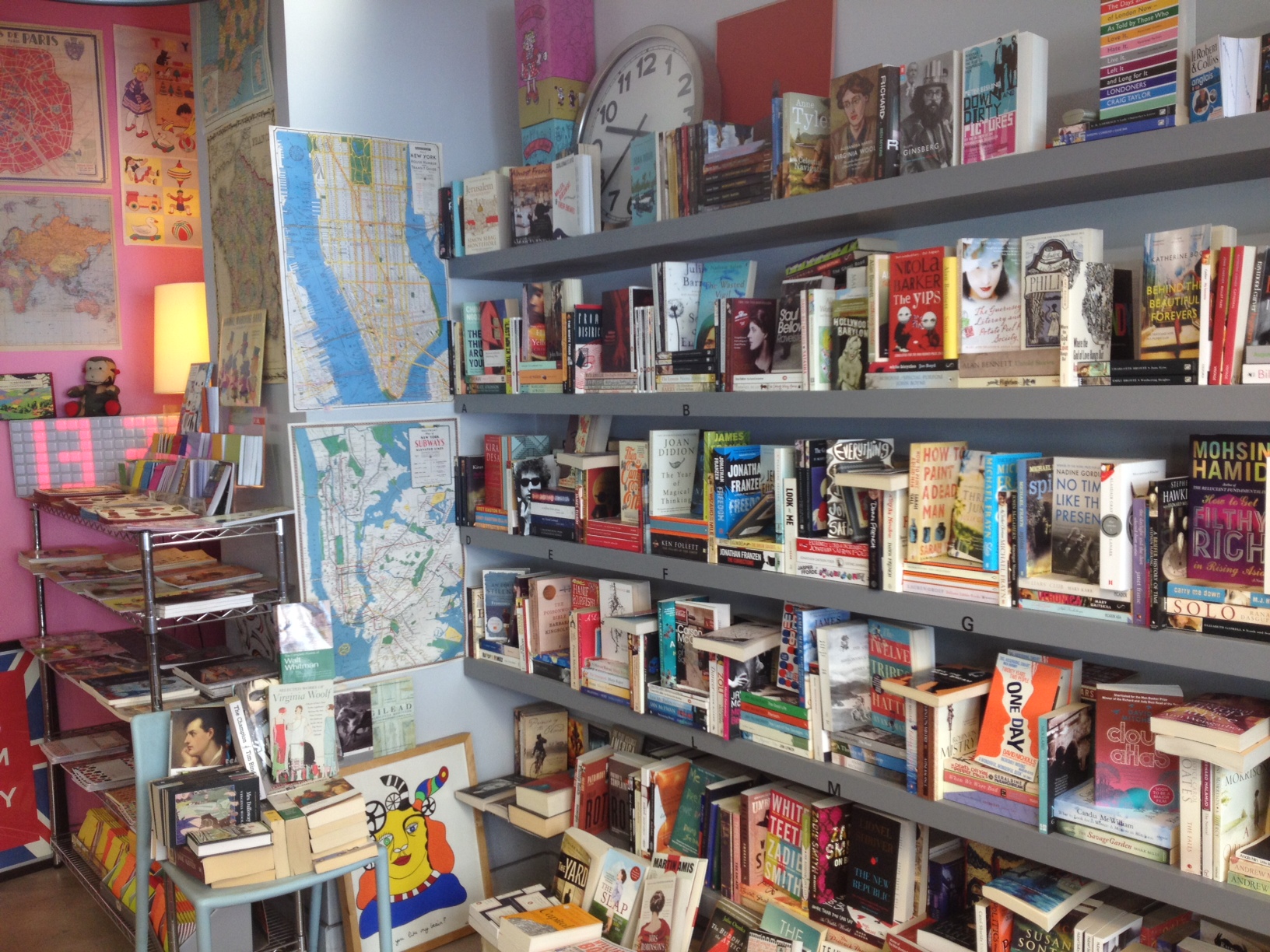 When I asked "can I take some photos of these books?" I was not expecting to hear a rebuttal. I mean nowadays people will just invade any space and start clicking away at anything really – without permission. And this ladies and gentlemen, was the start of an interesting afternoon…talking about the internet, the obsession with mobile devices, the death of small talk and people actually interacting without the help of a connected device etc. You get the drift?
I was having a real conversation with a French man, who was pleasant, helpful and funny! I loved it all the more – it's a quirky, but simple little bookshop – where you can browse around – have a good small talk – and know you'll be back.
The concept is quite simple – it has a selection of books in French on one side and English books on the other (almost 50-50). Everything from kids books, modern day novels, the classics, all of which have been hand selected.
PS. He did end up saying yes to the photos – hence the presence here on my blog!
I love My Blender
Address: 36 rue de Temple 75004 Paris, France
Telephone: 01 42 77 50 32
Opening hours: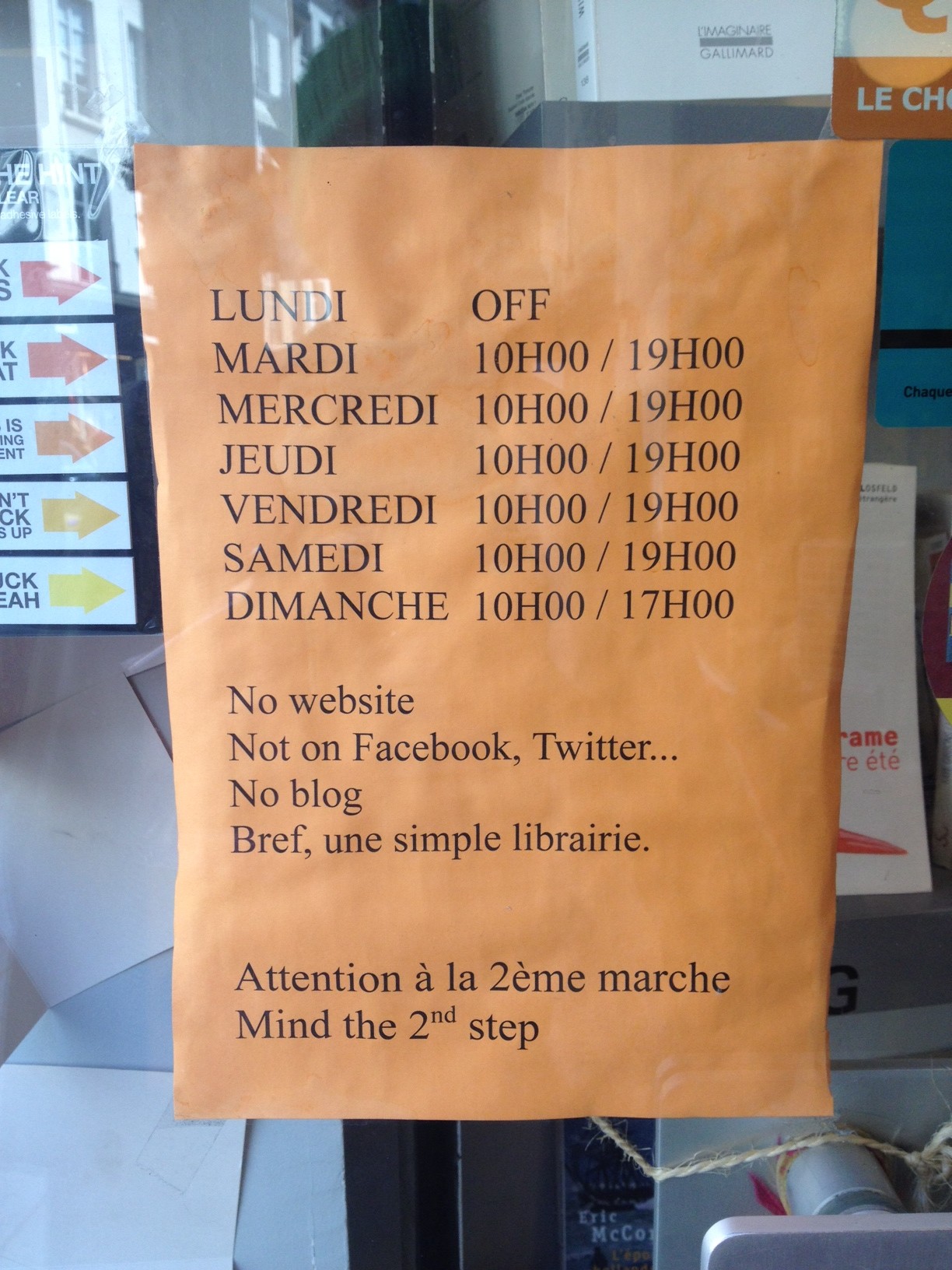 Map it:

View Larger Map
Metro: Hotel de Ville ( lines 1 or 11) / Rambuteau (line 11)