Hello guys!
I'm back from NYC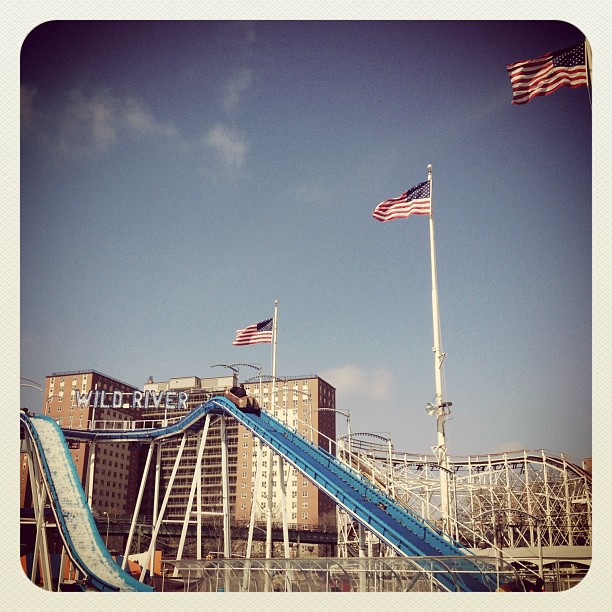 Enjoying a lazy Parisian Sunday sorting through my photos, being so thankful for the people in my life across the many oceans and seas. Had an amazingly rejuvenating time, laughed my head off and consumed the most calories in my life.
This photo I took at Coney Island, Luna Park of the Wild River ride. I love amusement parks!
Will post some more photos here of the many people, things and places that made the trip.