If you're new to the city you might be wondering where to find a Halloween costume shop in Paris this October. Or a fancy dress generic cialis shop as it's referred to by my British friends.
On the downside, Halloween is not a popular event here; you'll be disappointed by the lack of trick or treating for the kids, unless you're in a very international Anglo centric neighborhood. Of course you could always take them to Disneyland Paris where Mickey awaits with a special Halloween surprise.
On the upside, you can still find that many expats throw their own themed home parties and many party spots in Paris has adopted Halloween for the sake of having another event to celebrate.
Where to shop for Halloween costumes in central paris?
Over the years, I've bought my sons' costume online, but have now found that there are many places for kids and adult costumes and party supplies in Paris. One of them very central located in the Marais – A La Poup?e Merveilleuse (across from The BHV Marais).
The store will seem small for American standards, but be sure to ask for what you don?t see as they only have 25% of their inventory on display. They are super friendly and open everyday except Sundays and Mondays.
Address: 9 rue du Temple , 75004 Paris
Metro: Hotel de Ville
Telephone: 01.42.72.63.46
Opening hours – 10am to 7pm. Break for lunch around noon.
Closed Sundays and Mondays.
Here are some photos from the store: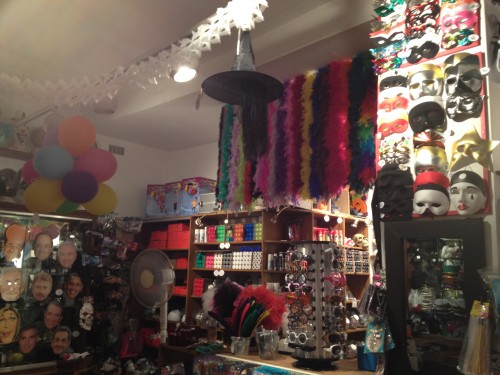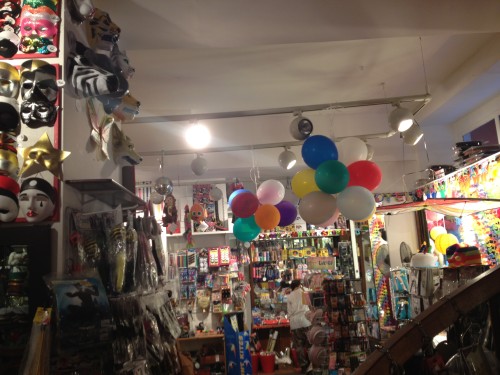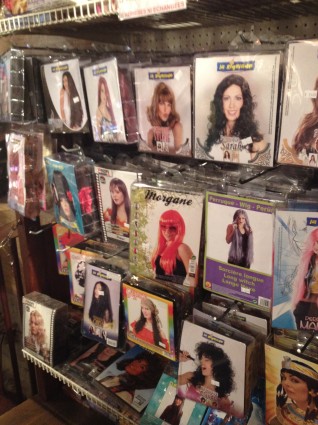 Map it:

View Larger Map
If you're looking for places to party this Halloween. keep in mind it's a much smaller affair here in France than in the US, BUT it's also an trendy excuse to party!
Top 5 Places to Party this Halloween 2013.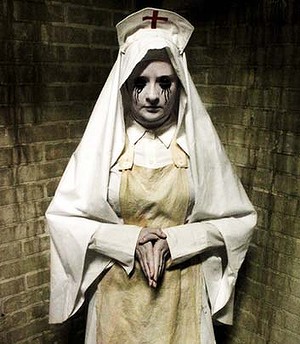 1. Frog & Princess
Address: 9 rue Princesse, 75006 Paris
Metro : Saint-Germain des Pr?s, Mabillon
Tel : 01 40 51 77 38
Free entry
Time: 5:30 pm until 2am
www.frogpubs.com
2. Cabaret Sauvage at Parc de la Villette
Massive Limited Halloween with Andy C & MC GQ, High Contrast, Elisa do Brasil & Big Red, Pitch In et Viktor October 31st.
Address: Parc de la Villette, 211 avenue Jean Jaur?s, 75019 Paris
Metro : Porte de la Villette
Tel : 01 42 09 03 09
Price : 16 ?Euros resold/ 20 ?Euros
Time: from 11:30 pm
www.cabaretsauvage.com
3. Le Folie's Pigalle
Address: 11 place Pigalle, 75009 Paris
Metro : Pigalle
Tel : 01 48 78 55 25
Price : 20 Euros or 10 Euros?
Time : from 11pm.
www.folies-pigalle.com
4. Paris Boat Party Halloween at Concorde Atlantique
The biggest boat dance club in Paris – 2 dance floor and a terrace with an amazing view of paris.
Address: 23 quai Anatole France, Paris 75007
Metro : Assembl?e Nationale
www.bateauconcordeatlantique.com
5. Not a party, But you can get the crap scared out of you at Le Manoir de Paris.
Let us know what you will be doing this Halloween in Paris?