This Christmas in Paris Galeries Lafayette is glistening with its most beautiful Christmas tree ever and window display. I am super excited to share with you everything that's going on here in the french capitals top department store because I know so many of you would normally be here right now to shop, wander and absorb all the festivities in the French capital.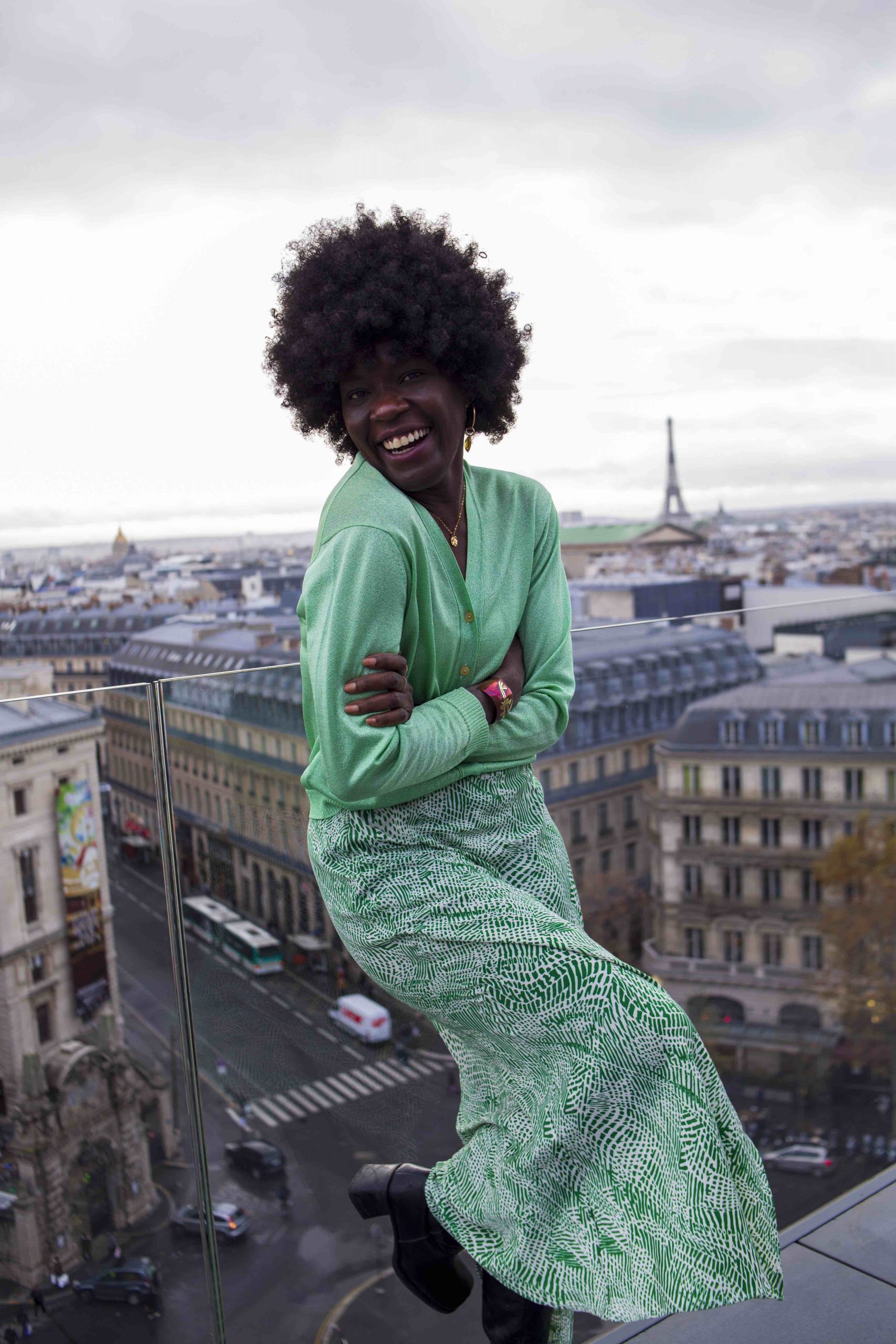 As you may have seen from my Insta stories I've been posting a lot about the rooftop at Galeries Lafayette because it is seriously one of my most favorite locations in Paris to take photos and little videos of the scenic views! What's more, is it's free-for-all so you can bookmark this for your next trip to Paris in 2021 or beyond!
More on the glory of the tree lighting here!
GLASS WALK  
So guess what guys this year the glass walk is still here. it is back and in living color. If you haven't had the experience of trying out the glass walk, which is this sort of catwalk made of glass lifted above the ground.  It is absolutely amazing to experience in person with the massive Christmas tree in the background.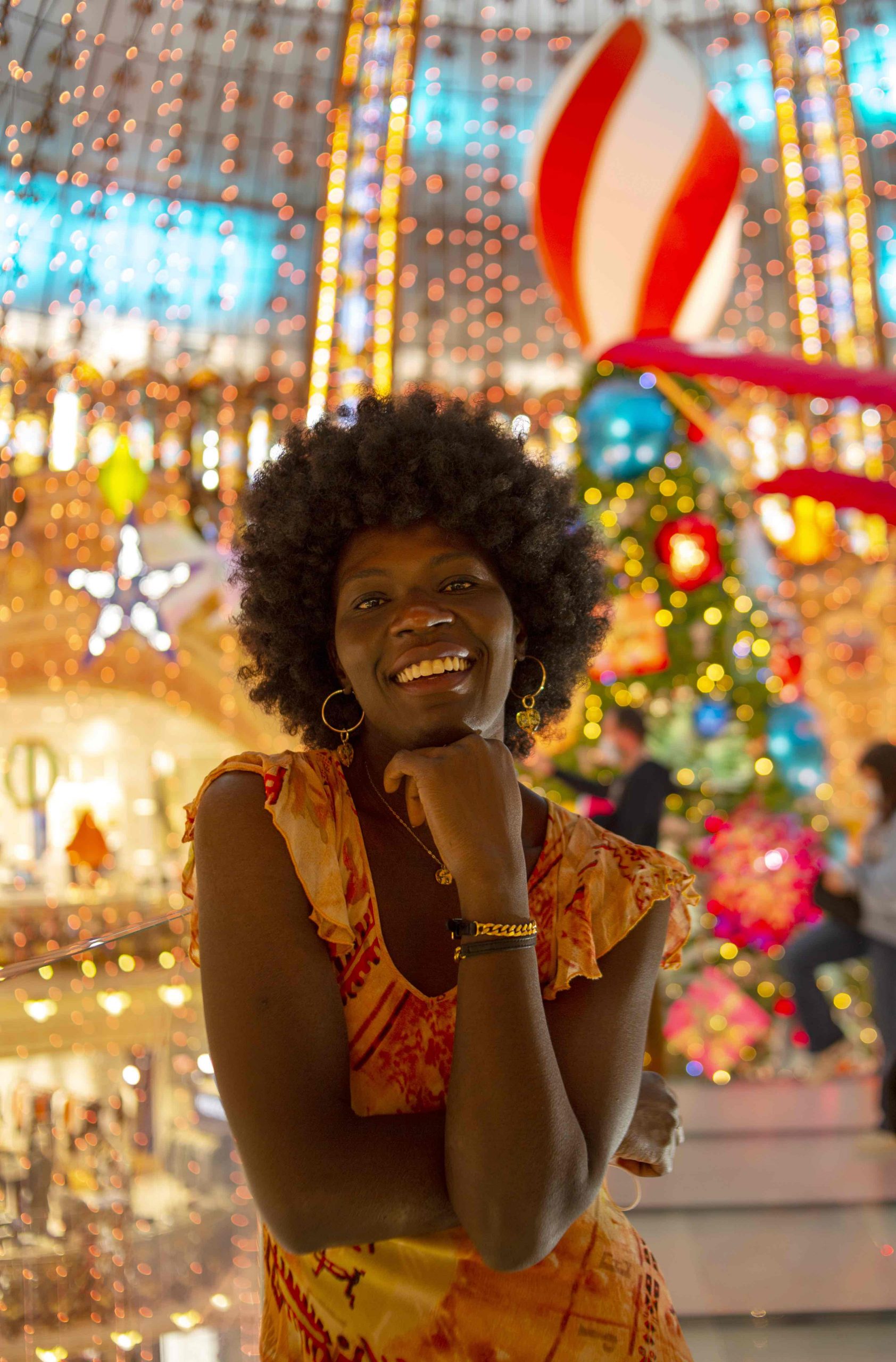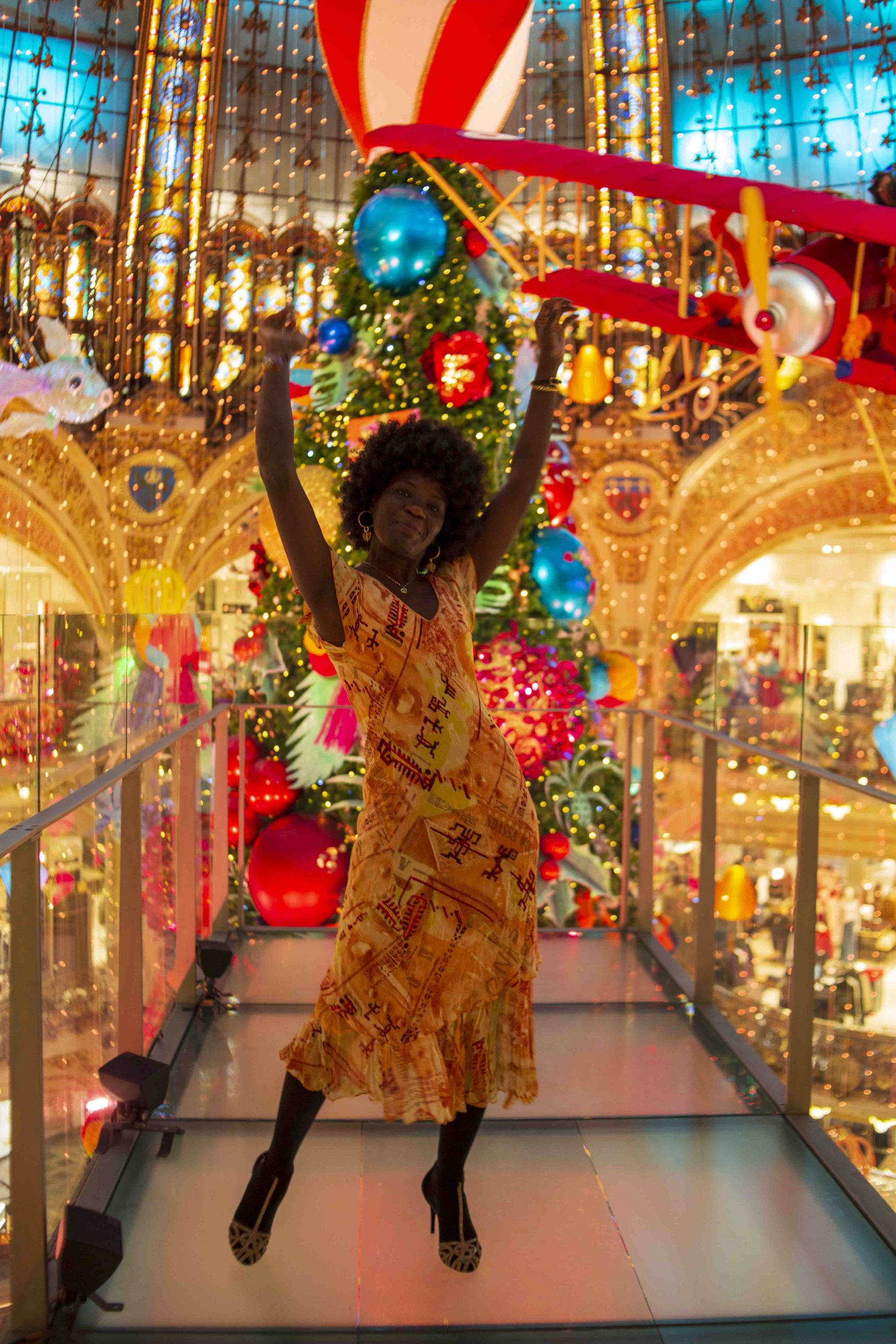 You're gonna want to try this on your next trip to Paris too. It's something that you can do with the kids. It seems kind of daunting but it's actually really really fun ( and makes cool end of year family photos!)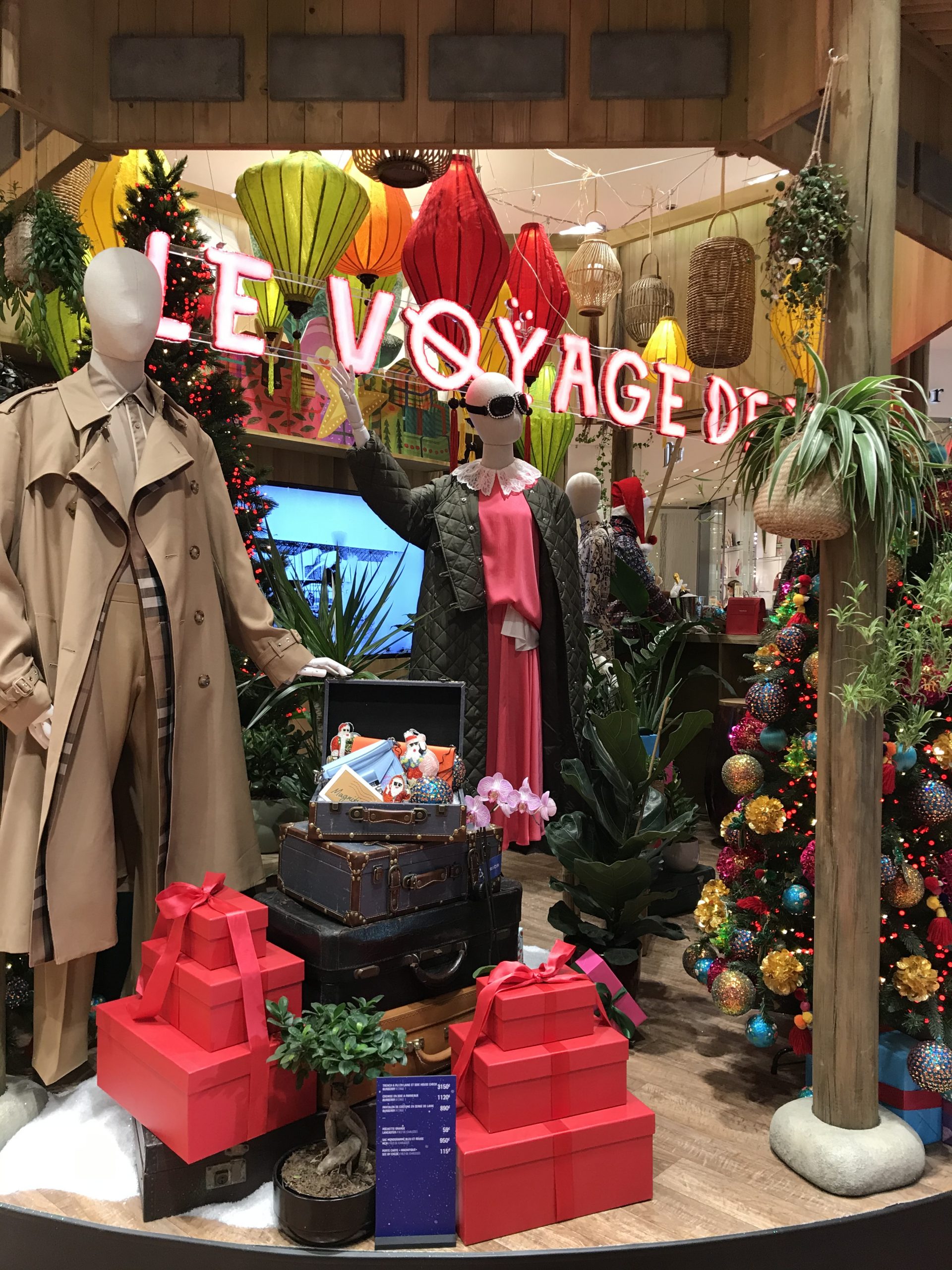 SHOPPING AT A  DISTANCE
This year we have seen so any unexpected change because of Covid but also some interesting "pivots" when it comes to the businesses that have been able to stay open and so in an effort to "come to you" Galeries Lafayette has decided to offer a new service for a lot of international readers who typically come to Paris for the holidays and do a lot of Christmas shopping; shopping at a distance with a personal shopper. 
shopping at a distance gives you your own personal shopper and you'll be able to shop all the items in store and on the website via a live video.
I thought this was just an ingenious idea because you know what a lot of us right now still want to feel the holiday chair and one of the things that makes Christmas exciting is the opportunity to to shop and to gift ourselves things that we've been waiting to do all year long so we can still do this with the personal shopping service at Galeries Lafayette.
(insert photos)
SUSTAINABILITY
Earlier this year I attended a talk with Dame Vivienne Westwood and I thought it was just an incredible opportunity to learn more about sustainability and fashion (and actually this happened right before everything that's going on right now in the fashion industry especially with Covid) we can actually save the planet in small ways that add up.  I'm so excited to see that Galeries Lafayette had already created this sustainability project which  GO FOR GOOD : 
Focus on local, sustainable brands or brands that have an impact for both men and women at the forefront. There's an instore section inside the main store, over by Homme ( the men's store) and Gourmet (the food store)
If you're a full-fledged foodie then the next time you're here you have to stop into Galeries Lafayette Maison Gourmet!  Just entering to the handful of top pastry brands like L'eclair de Genie, Pierre Hermes, and the best bread and sandwiches from Chez Meunier. 
There are some inhouse restaurants (closed for now)
For fresh local produce go downstairs.
Also to say a little coucou to the butchers, cheese and fish mongers but also stop up on the best European food ( they have a great selection of Italian produce too!)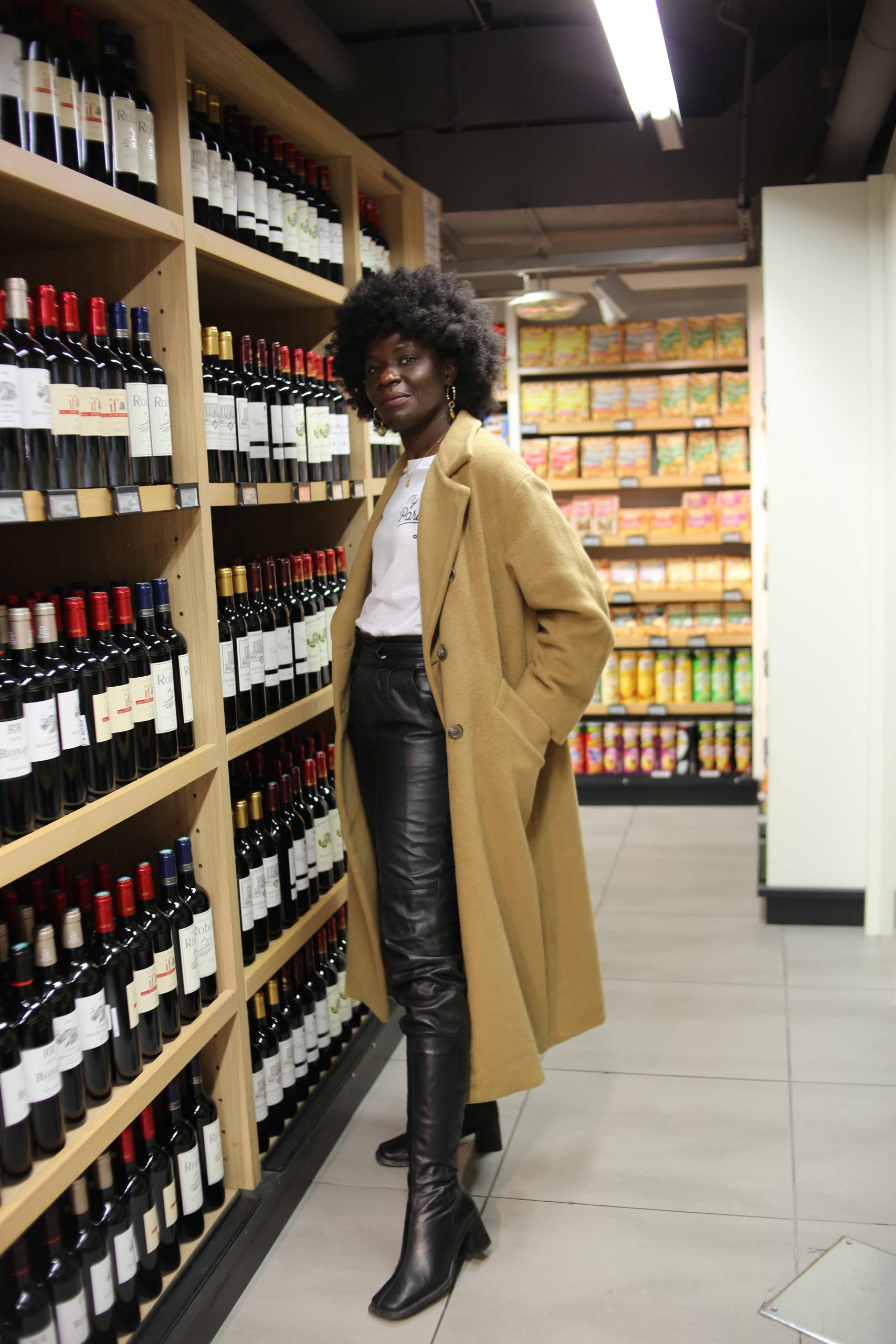 And can we talk about the wine section! If you are invited to a party while here and not sure what to bring, check out the section here. I love to get a bottle of Lilet for my cocktails to go with my cheese platter these days. 
Not impressed yet, go upstairs to a more auspicious wine and champagne cellar by Duclot, hold our breaths my dears and take in the vastness of the french art de vivre! Champagne for every taste and budget.
Outside this year there are Christmas stalls set up to buy hot chocolate, crepes, and waffles…
If you're looking forward to more Christmas in Paris and shopping let me know in the comments!
GALERIES LAFAYETTE Address
40 Boulevard Haussmann, 75009 Paris

Galeries Lafayette ROOFTOP
Galeries Lafayette Rooftop, 25 Rue de la Chaussée d'Antin, 75009 Paris
Map it here: https://goo.gl/maps/4LXHELons3BvRN8
Photos by Harsha @harsha000