Inside the gardens of the Palais Royal you'll find the new Cafe Kitsune; good coffee in a small yet streamlined space inside the Galerie de Montpensier.

Expect to find knowledgable baristas serving international coffee in the Maison Kitsune aesthetic: clean and fresh. The space is small, no seating space. But it just the perfect little pit stop from a shopping break in an area where you'll find some of the major boutiques such as Stella Macartney and Marc Jacobs that also share the plaza.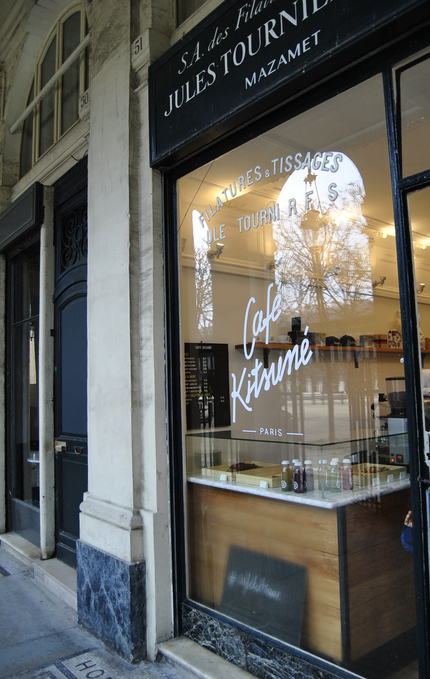 Things to know:
Coffee from Minas Gerais in Brazil, Daterra Santa Colomba.? Roasted in London.
Cold-pressed juices from Bob's juice bar.
Gluten-free, organic, pastries from NOGLU.
Open everyday from 8:30am to 6:3pm
You'll run into many fashionable, hipster types here.
The clothing store Maison Kitsune is just next door on 52 Rue de Richelieu.
Coffee Prices:
2.50 – Espresso
4 Eu – Cappuccino
4.50 Eu – Hot Chocolate
6 Eu – Juices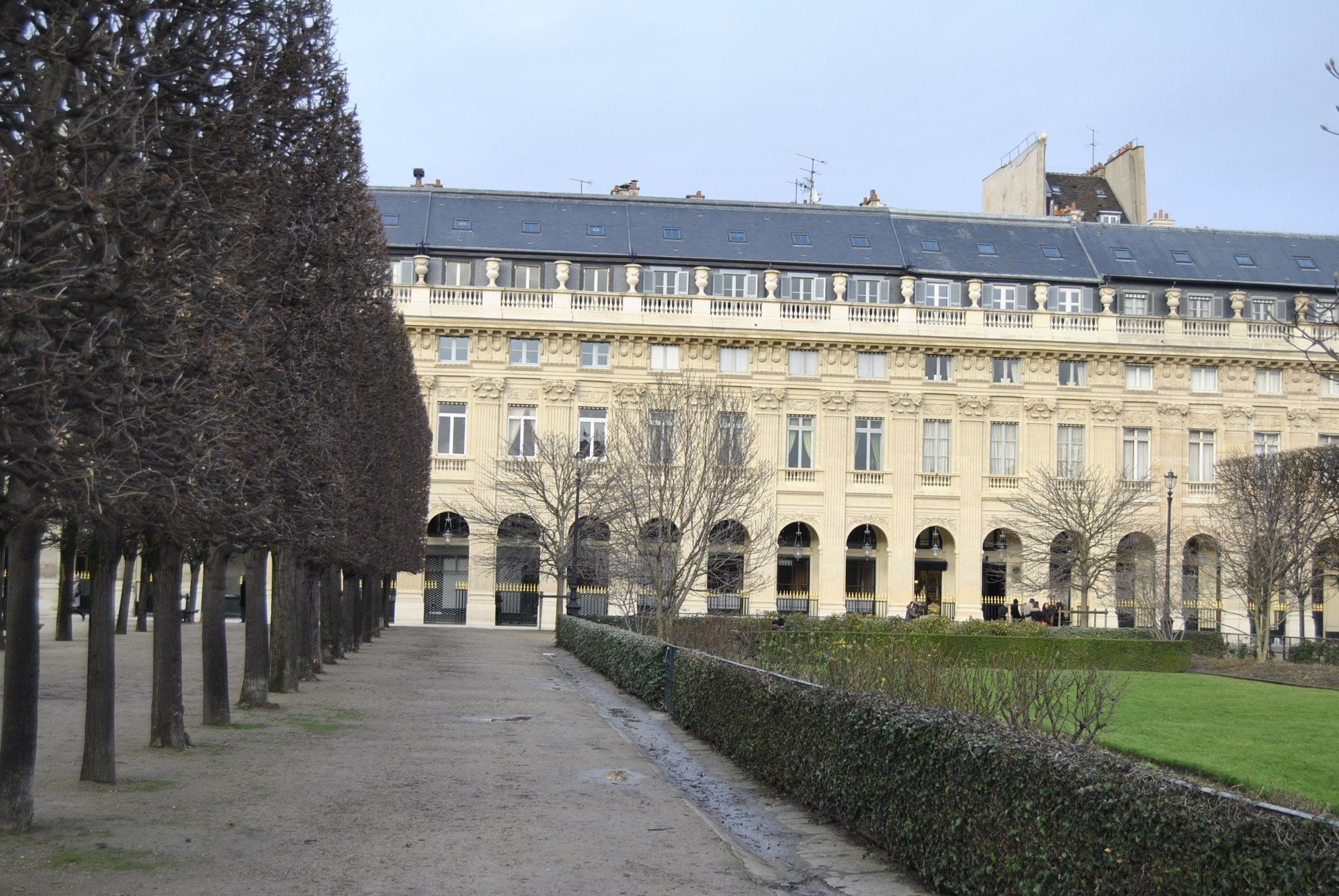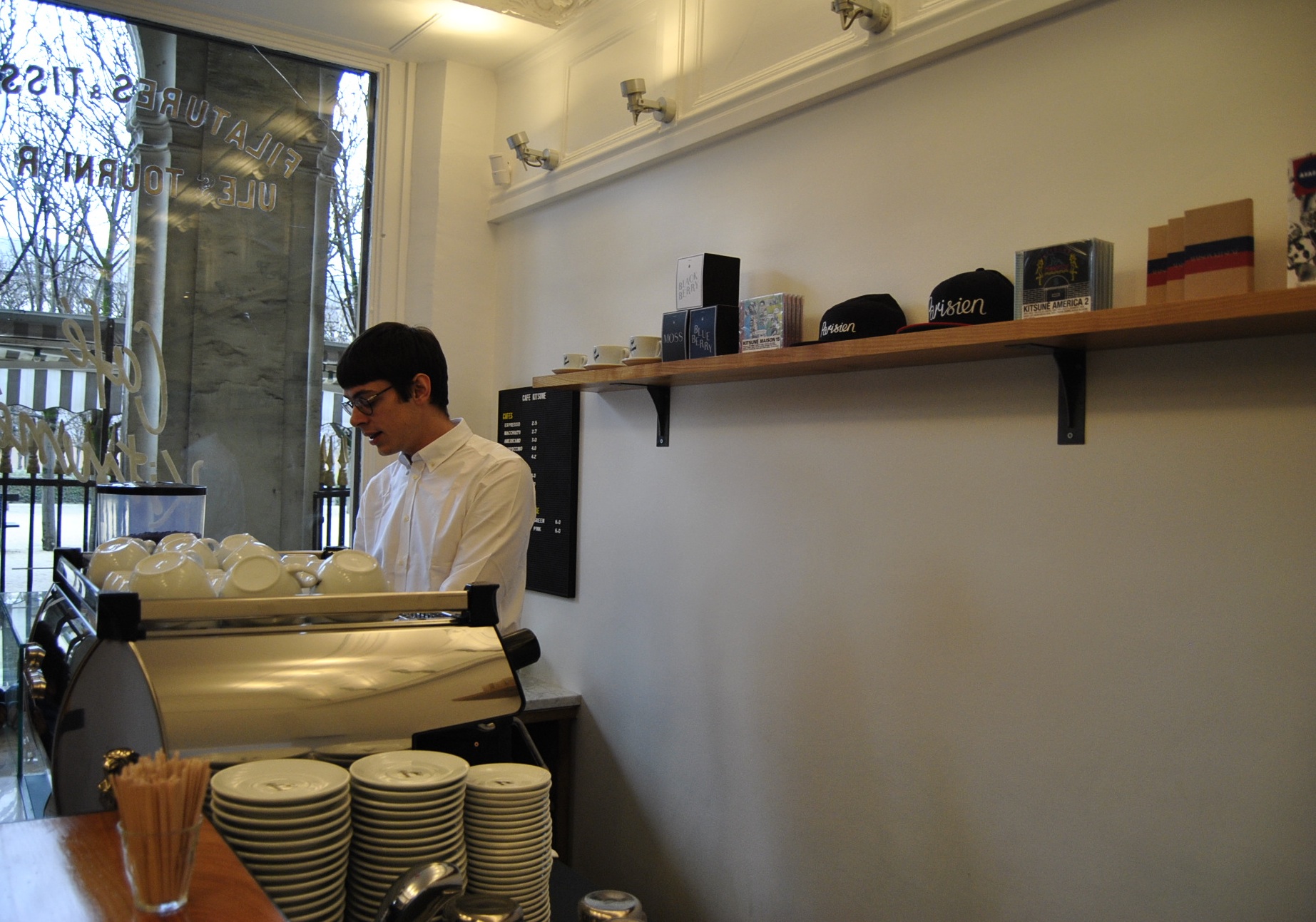 The space is minimally decorated and presents a few Kitsune branded merchandise (fit to take home from a Parisian trip), like the canvas shopping bags, tea cups, key rings, and iPhone cases. Many people take their coffee as seriously as they do their fashion.
Address:
Cafe Kitsune
51 Galerie de Montpensier
75001 Paris
Nearby in the Neighborhood:
Colette, La Comedie Francaise, Telescope, Stella?McCartney?…
Click on images to see larger..