HAND Paris Restaurant – 39 Rue de Richelieu, 75001.?
This week I had the absolute pleasure of lunching with an old friend close to her office in the Bourse area of Paris. This is where I discovered this restaurant that serves simple?american food like Burgers and Salads that I had to share with you guys.
Was totally knocked over by the SUPER DUCK Burger: Duck, Confit Onion with goat cheese! Juicy meat topped with?sweet onions and the classic french goat cheese was like heaven in mouth.
You have a choice of salad, fries and homemade coleslaw ( made with raisons was moist and delicious!)?as sides.
They also serve fried chicken, green beans, ribs, hash browns, club sandwiches and bagels.
Highly recommend HAND – Have a nice day – Paris for burgers and the likes while in Paris. ?If you're visiting or feeling a bit homesick. It's close or as good as the real deal.
Prices average around 14Euros a plate.
Great for lunch – not sure if this would be ideal for a romantic evening, even though they do have a second seating area to the back.
Take-away available
Vegetarian options available – like Veggie burger, Mozzarella Burger…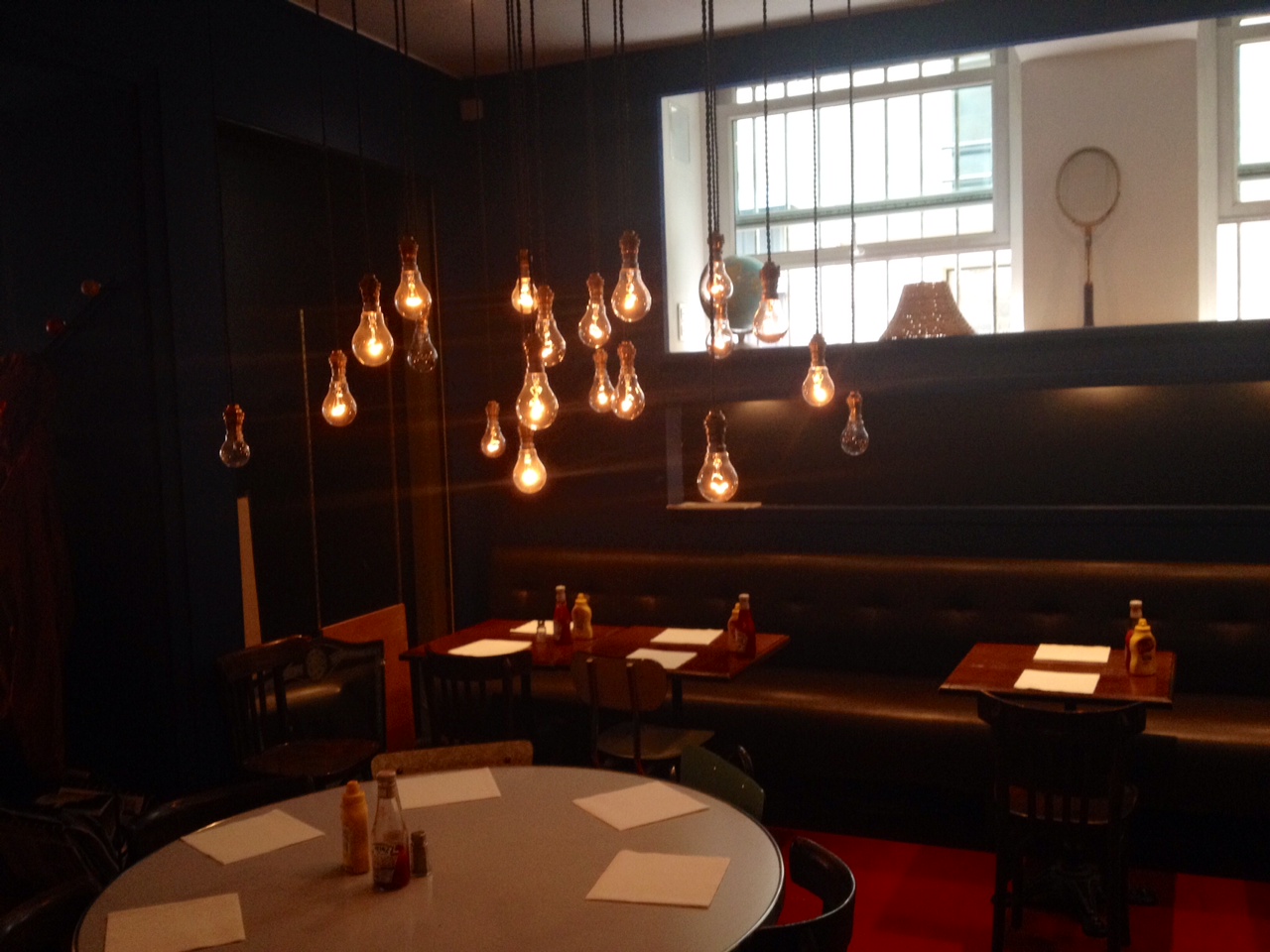 ---
Address: HAND (Have a nice day) Paris
39 Rue de Richelieu, 75001 Paris, France
+33 1 40 15 03 27 ?
Metro:
Pyramides (line 7 or 14)
Close to:
Kitsune Cafe
,
Telescope
, Marc Jacobs and Galerie de Montpensier.?
Open hours:
Everyday from 10am to 10:30pm –
Except
Monday and Sunday until 6pm.?
---
Map it: