THINGS TO DO IN PARIS ? [APRIL 2015]
What's there to do? ?The magnolias are out at Palais Royal and that's?a sure sign that spring has sprung in Paris! ?Should you need further proof there is always the chocolate eggs that lay out at Stohrer terrace along Rue Montorgueil,?to start off Easter. This month there's tons of free things going on too like a free concert from Husbands and a free Vivian Maier exhibition as Versailles.
EAT
SUPER BARQUETTE
There is the second annual streetfood festival taking place at Wanderlust that promises to be massive fun, With some heavy hitters like Holybelly, Death By Burritto, Bagnard, Frenchie to Go, Miznon, and Bobs Bake Shop to name a few… see the full line up here.
TICKETS ?5Euros to 10Euros
When – 17,18, 19 April 2015
Where -?32 quai d?Austerlitz, 75013 Paris
Metro – Gare d?Austerlitz, Quai de la Gare,?Gare de Lyon
DRINK
En Vrac
This little wine gem beside Marche D'olive area in the 18th Arrondienemt a stones throw from Bob's Bake shop and Cafe Lomi. They ahve a wide selection of qailty wine reasonably priced and the ambiance is always relaxed and convivial. ?We love the organic wines and the staff are super friendly.
Where:?2 rue de l?Olive, 75018
Metro: Marx Dormoy (line 12)
Open: Everyday 10am to midnight.
STAY
A new boutique hotel in the So-Pi area of Paris. Trendy cool concept and location location location!
Where:?29 RUE VICTOR MASS?, 75009 PARIS, SOUTH PIGALLE?
Metro: Pigalle (line 2)
SEE
?Husbands ?Free concert
7pm – April 2nd?
at Place Caree as a part of the?Le Forum LIVE?
Free
Galerie de l??cole des Beaux-arts
11, rue Saint-Simon – 78000 Versailles?
April 3 to 16
Open Everyday from 3pm to 7pm
SHOP
#JaiCrew
We can all rejoice now that ?J.Crew has crossed the waters and ?is now open in the Marais area of Paris!
Where:?12 Rue Malher, 75004 Paris
Metro: Saint Paul (line 1)
EASTER
Easter Egg Hunting
This is one of the best-hidden gardens in the city. You have to go through the?Maison de l?Europe?in the?H?tel de Coulanges?at 35 rue des Francs-Bourgeois to get to it. If you?re there when it opens at 2pm, you?ll have time to hide your chocolates and transform the square lawn into an egg hunt arena.

Jardin des Rosiers -?(read more?here)
Address- 35-37 rue des Francs-Bourgeois, Paris?75004
Metro – Saint-Paul
Banlieuse Bleues
Jazz Festival Banlieues Bleues is back…Now until May.?
Address:?9 Rue Gabrielle Josserand, 93500 Pantin
ETRANGE CARGO
Contemporary Theatre Festival – ETRANGE CARGO – ?(in FRENCH)
Je veux, je veux?- Valentine Carette?? 21st to 23rd April. 8:30pm
Where: La Menagerie de Verre, 12 RUE L?CHEVIN,?75011?PARIS
Metro – Saint Maur (Line 3)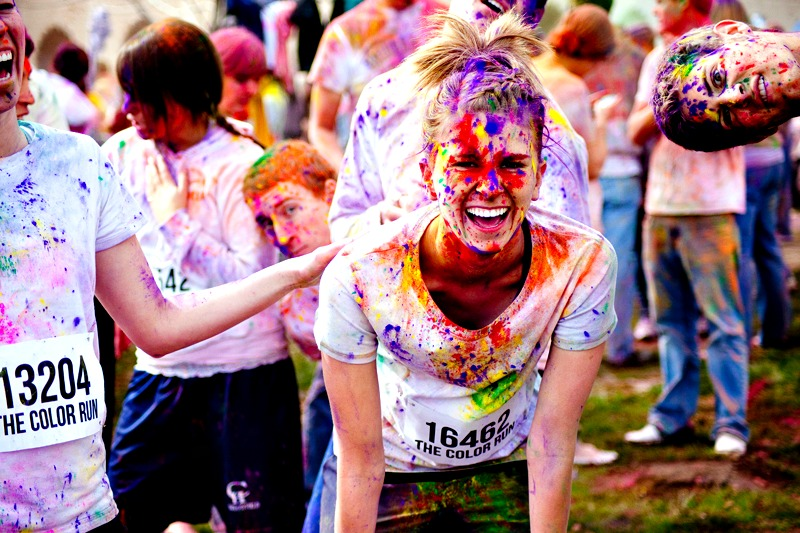 April 19th ?- the most colorful 5k on earth, while inscription?is closed?you can still watch the run?of more than 20 000 runners that will finish to a DJ mix. ?From Hotel de Ville to Pont Alma.