I??had the pleasure of meeting the delightful woman behind the eponymous bag company Caroline De Marchi in her luxurious 1st arrondissement ?showroom/ boutique off Rue Saint Honore, a few blocks down from Colette.
Upon arriving and meeting Caroline you can feel her electric personality and immediately?understand her colorful bags are indeed for the well-traveled woman wanderluster. The kind that shops at Anthopologie?and?spends summers vacationing in Europe! ?Her designs are a rich mix of luxury and practicality.
Today we take a look into the ?handbag of the designer as well as talk about her life and love of travel.
A bit of history
The brand is around 7 years old. The idea was born ?from a trip to Bali, where Caroline had created bag?for herself that all her friends loved and asked her to then make for them. ?She launched into production with the italian savoir-faire (her husband is italian) mixed with her own very french aesthetics?and approach to quality.
A lover of the world and cultures, Caroline travels frequently?and loves to use her trips as inspirations for her designs. When in France her favorite city is Paris, in Italy it's Rome and she also enjoys Sao Paulo.
A family affair
Capucine is Caroline's daughter ?and works with her mom. Upon our visit we had the delightful opportunity to chit chat with her too. And dig in her bag!
Mostly we had a very fluid conversation on life in Paris, her love of flea markets, lunch in the Marais, walking around and getting lost in Paris. ?She sighs joyfully saying " In paris there is so much to do" ?but that she also loves going to their home in?Normandy to "prendre l'air" to recharge.
Capucine's Bag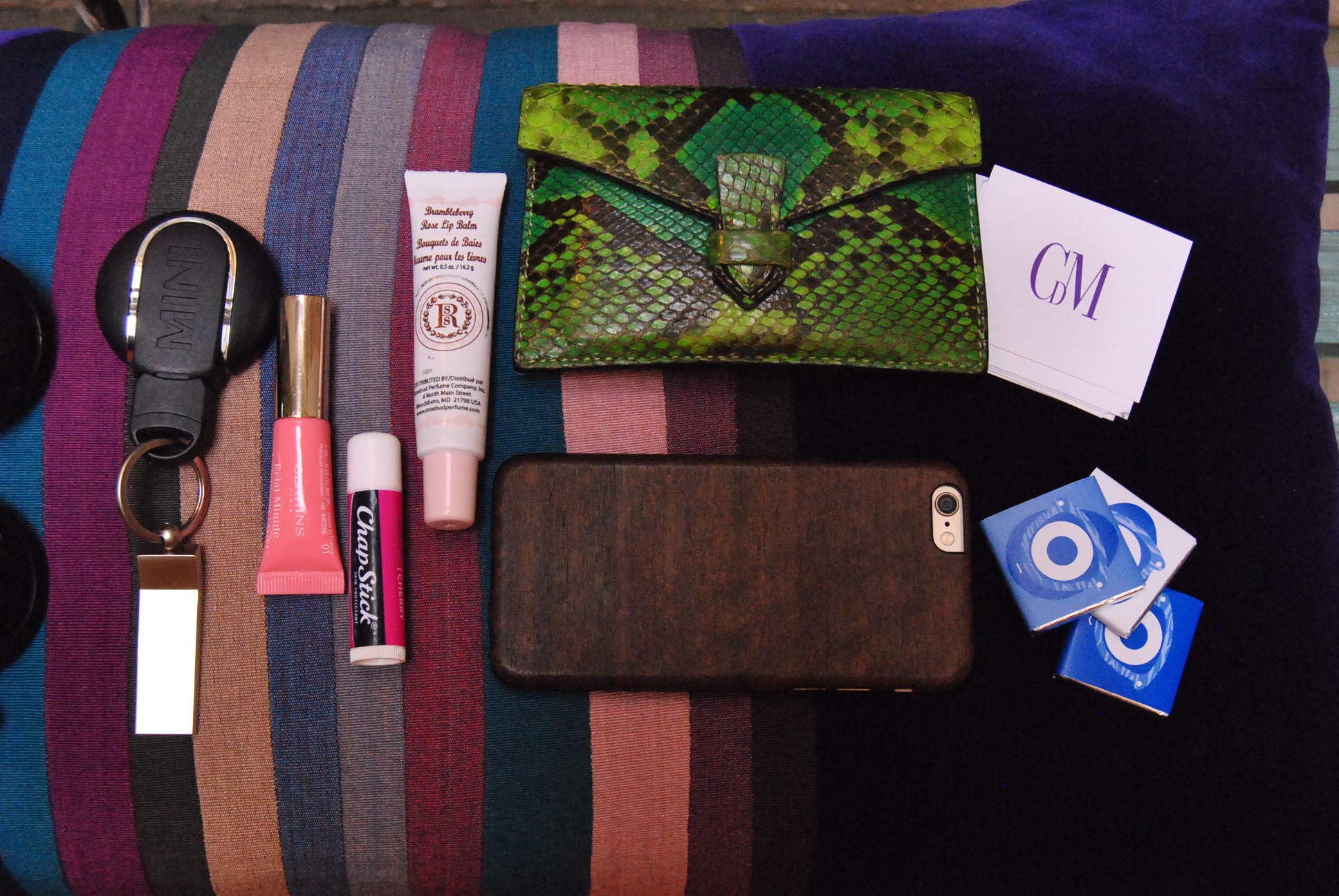 Wallet Caroline De Marchi, Chapstick, Clarins lipgloss, keychain, tiny colette chocolate because she eats there almost every day
Caroline's Bag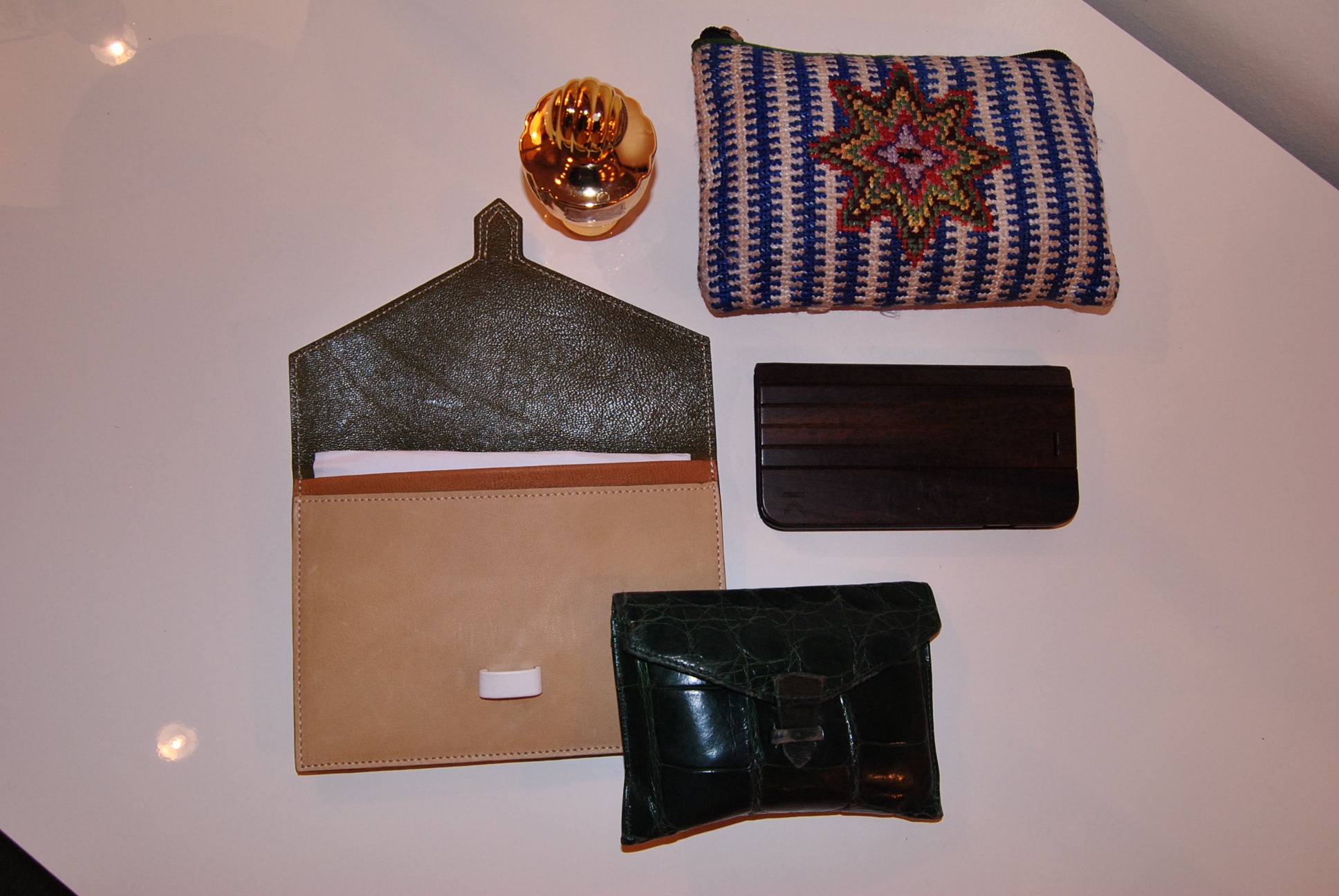 Chic and simple: Coin purse her own. Fragonard perfume – Billet Doux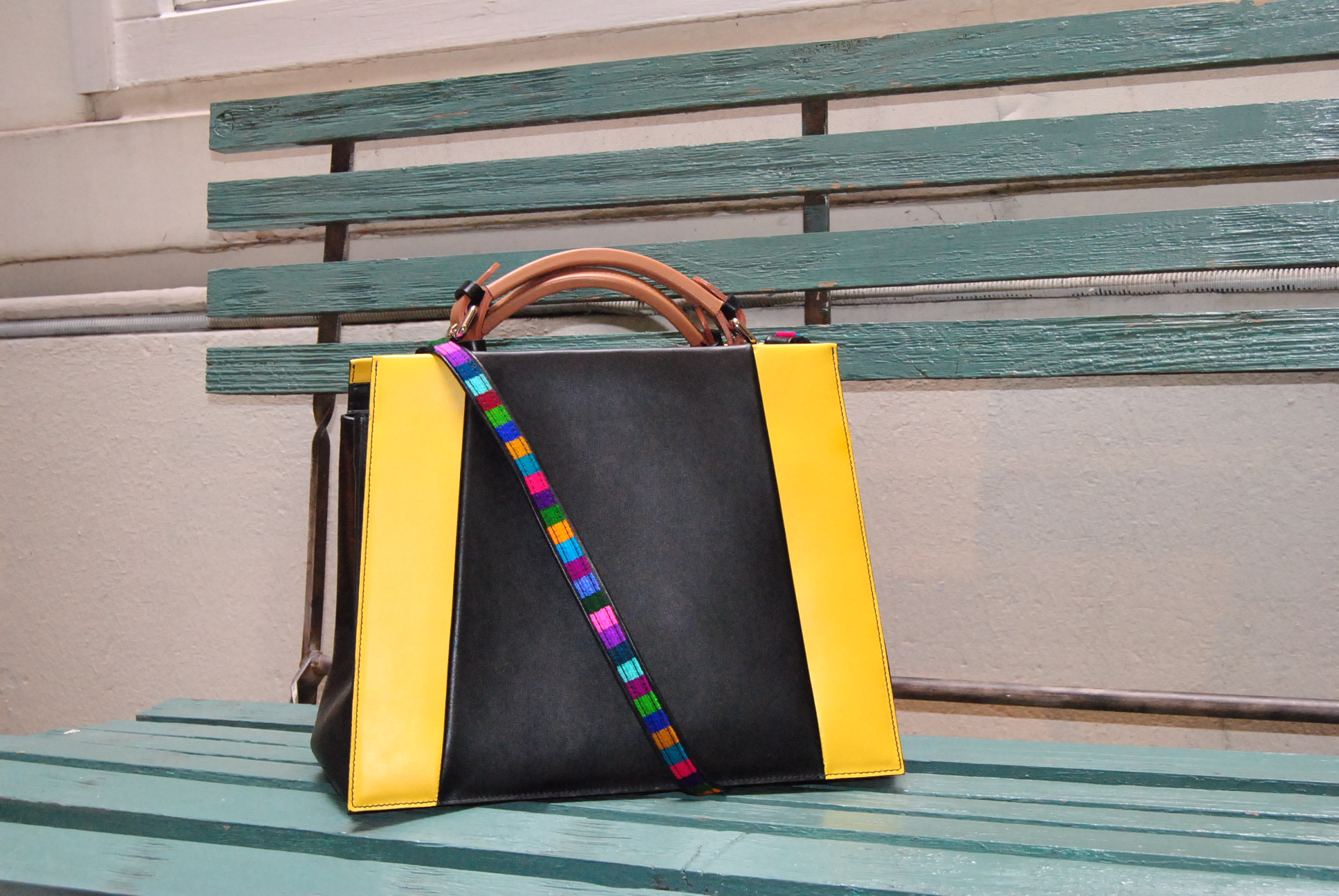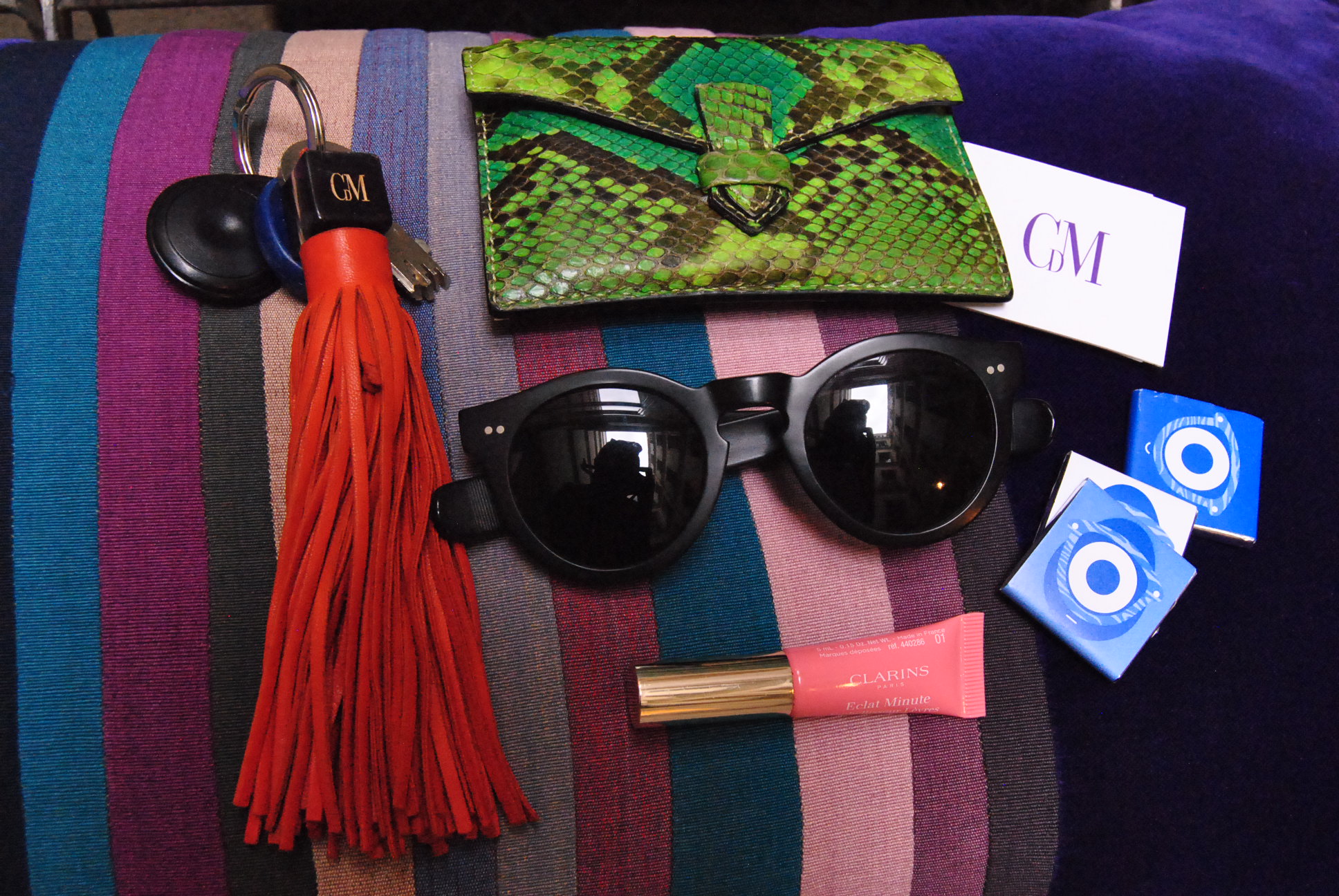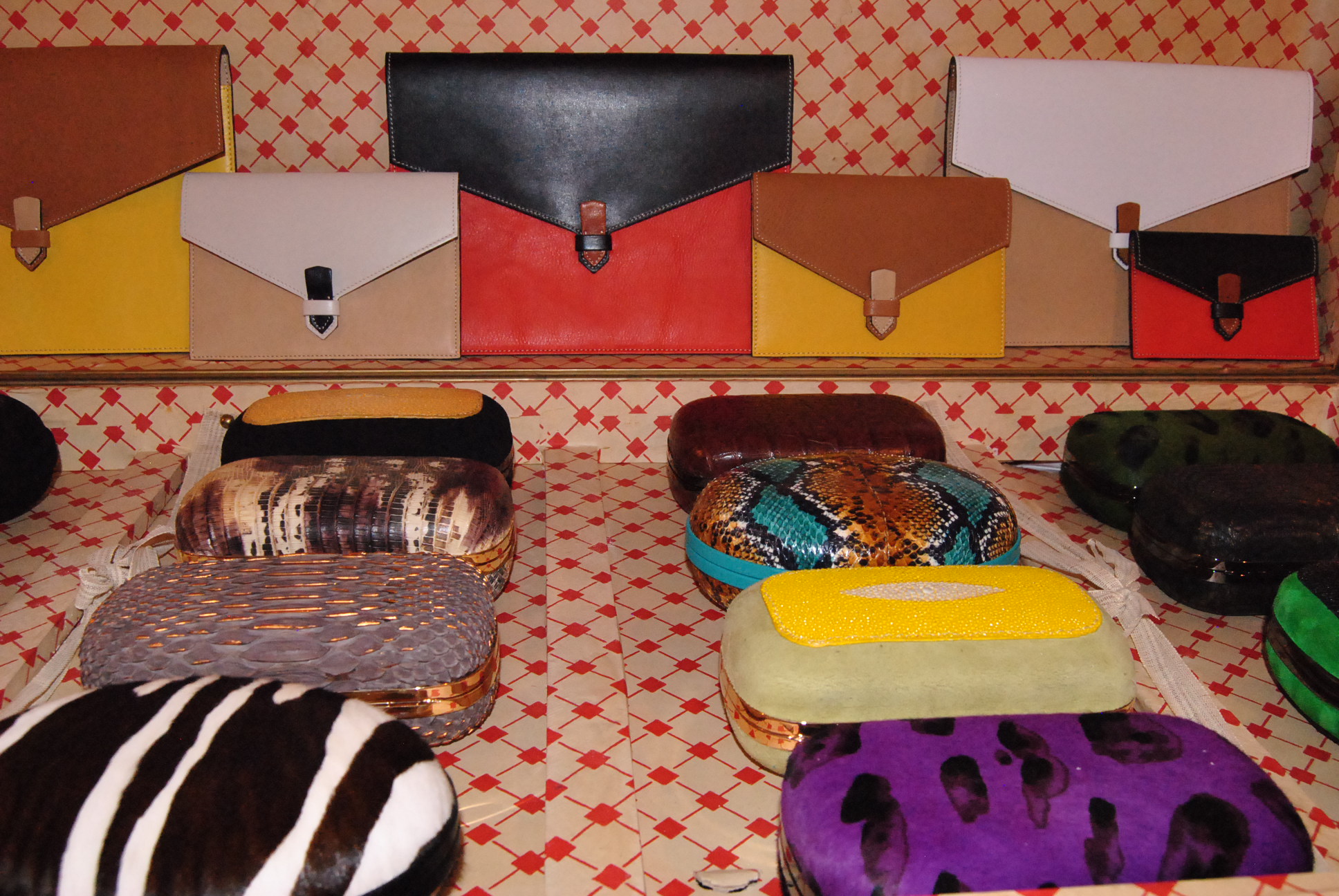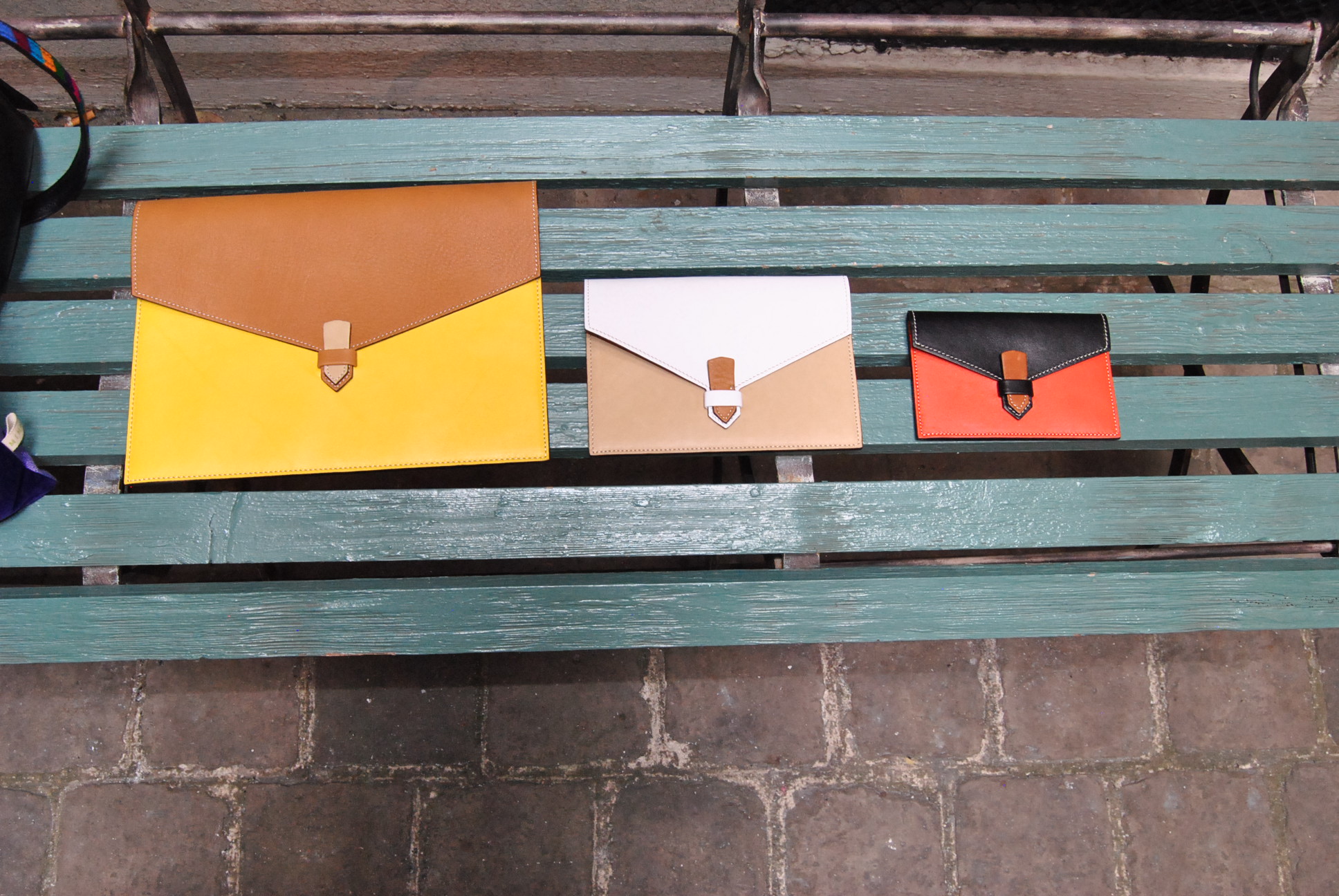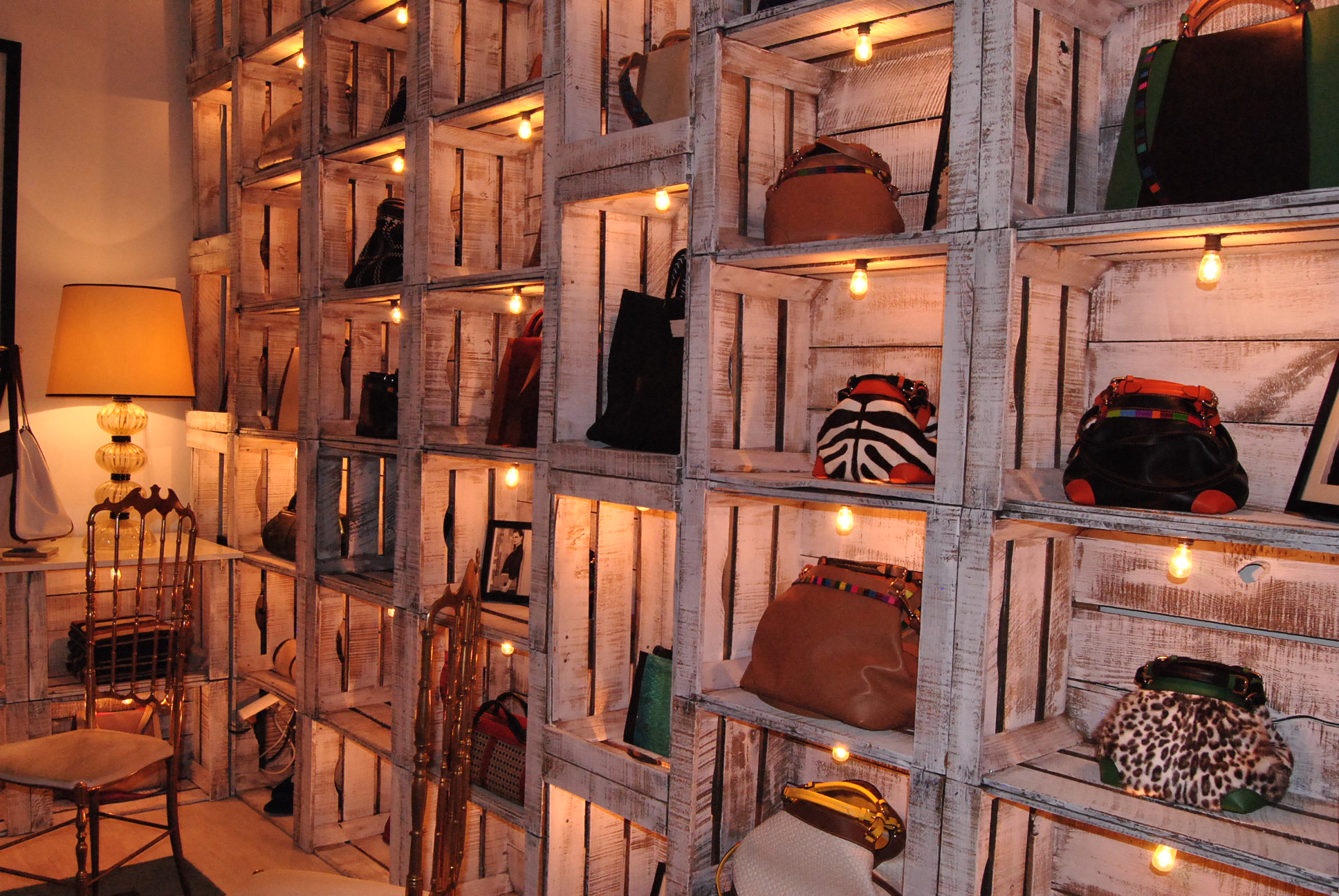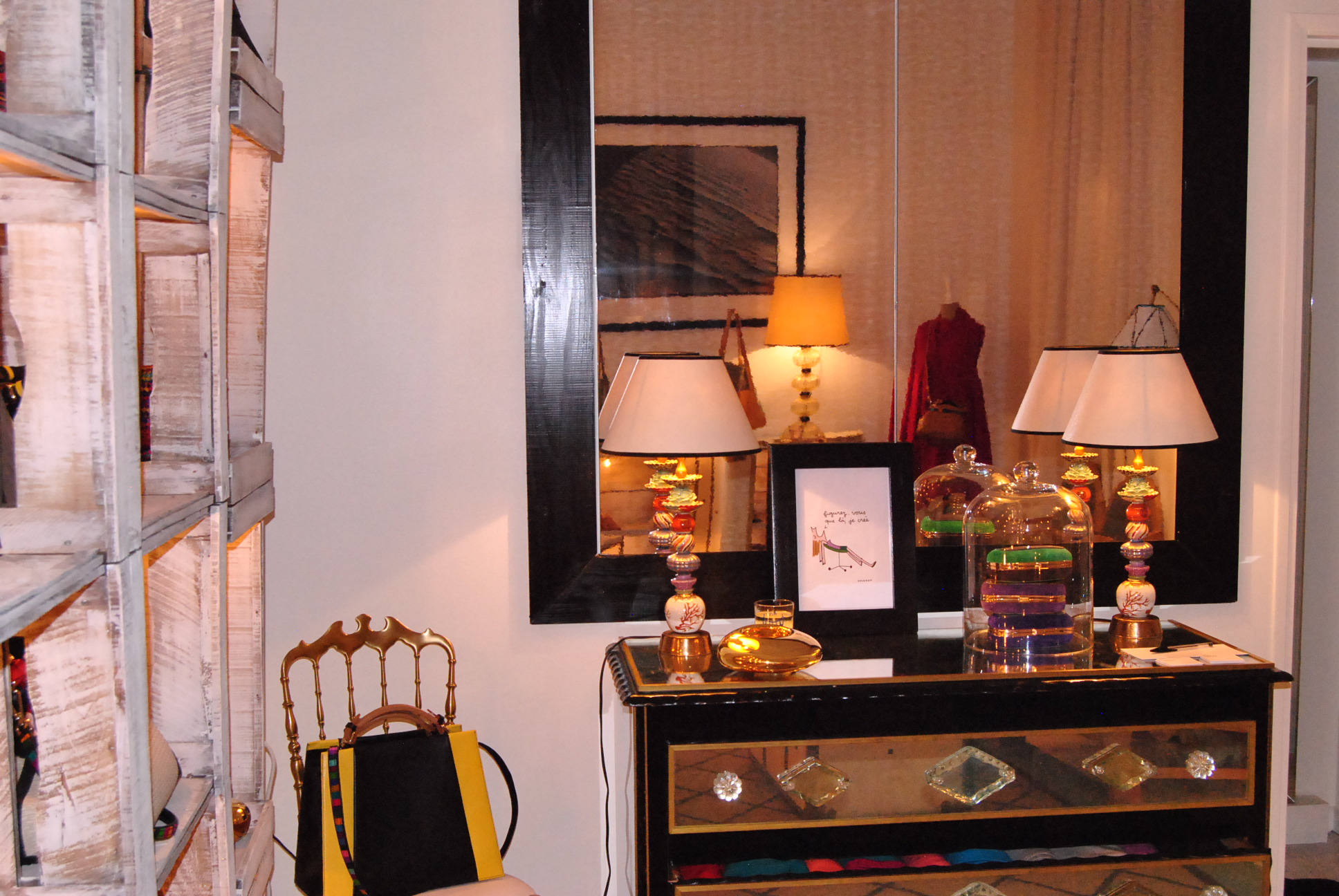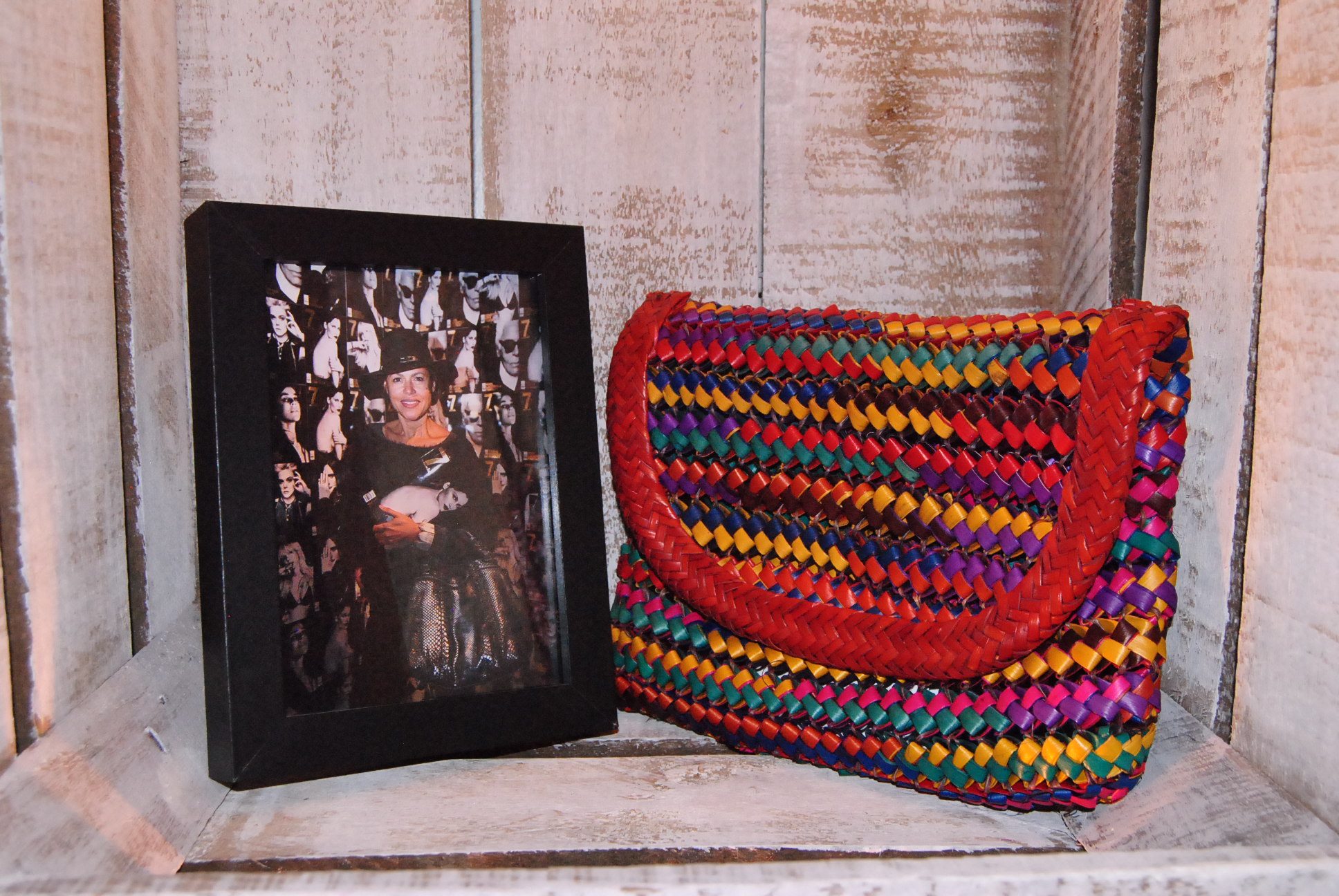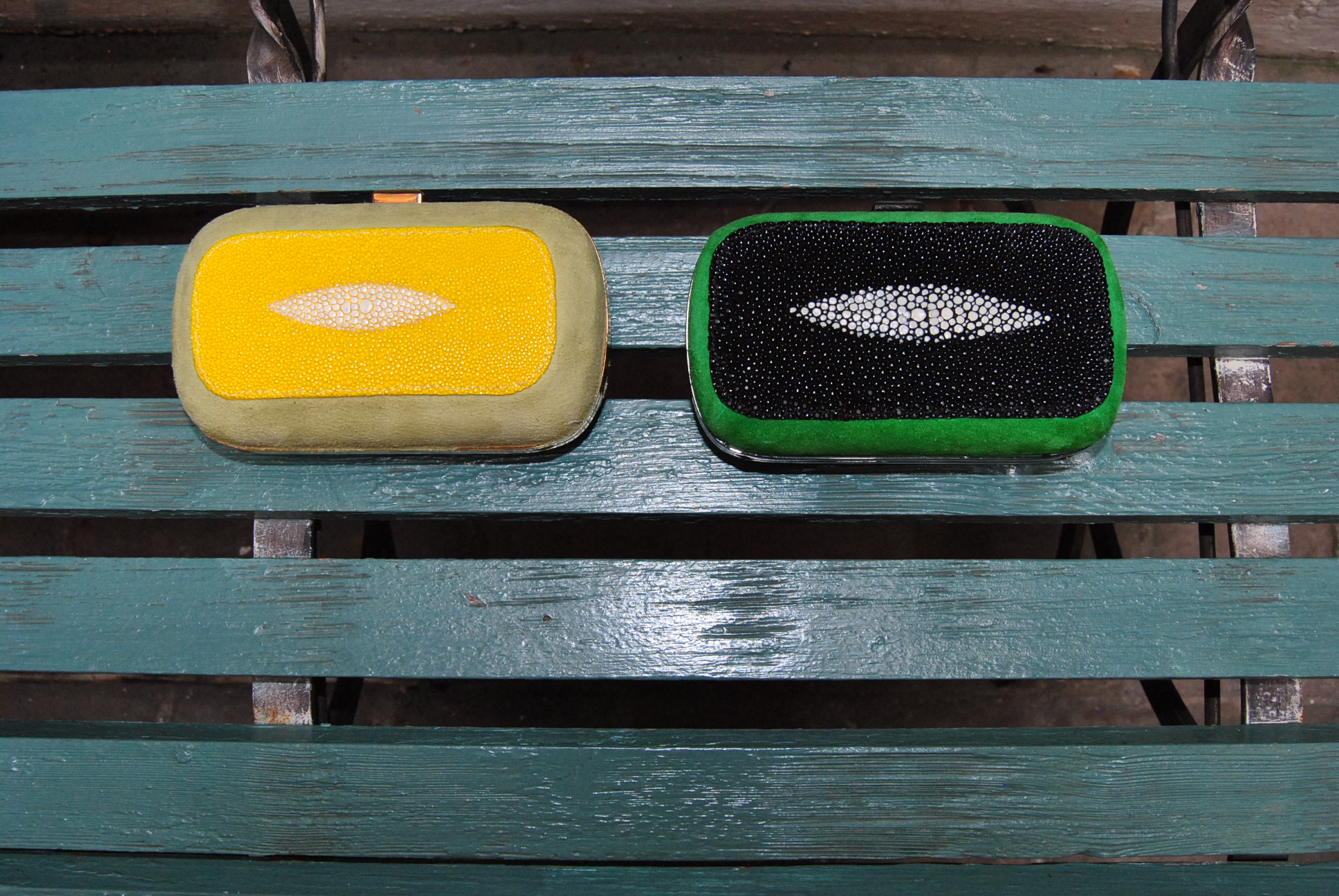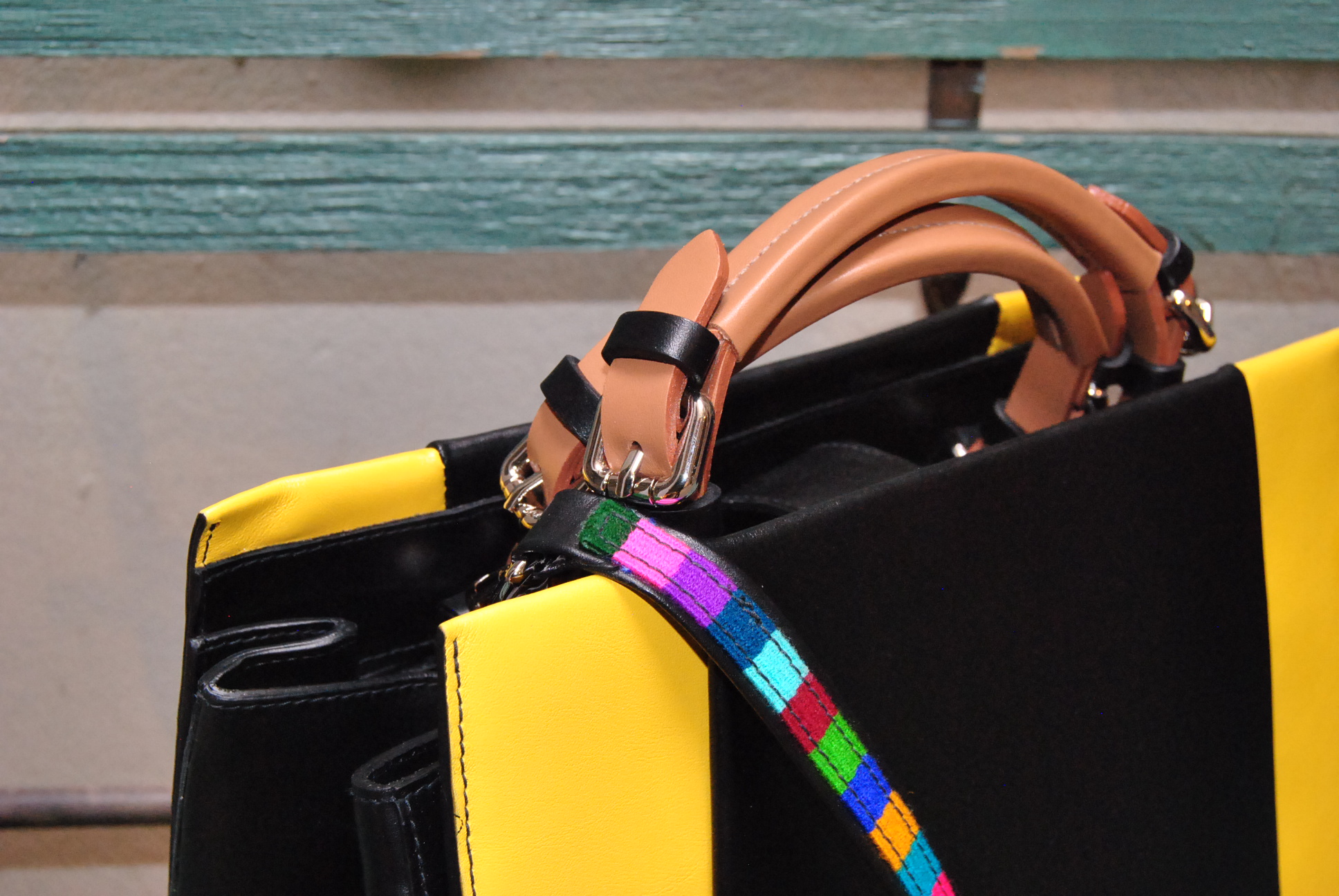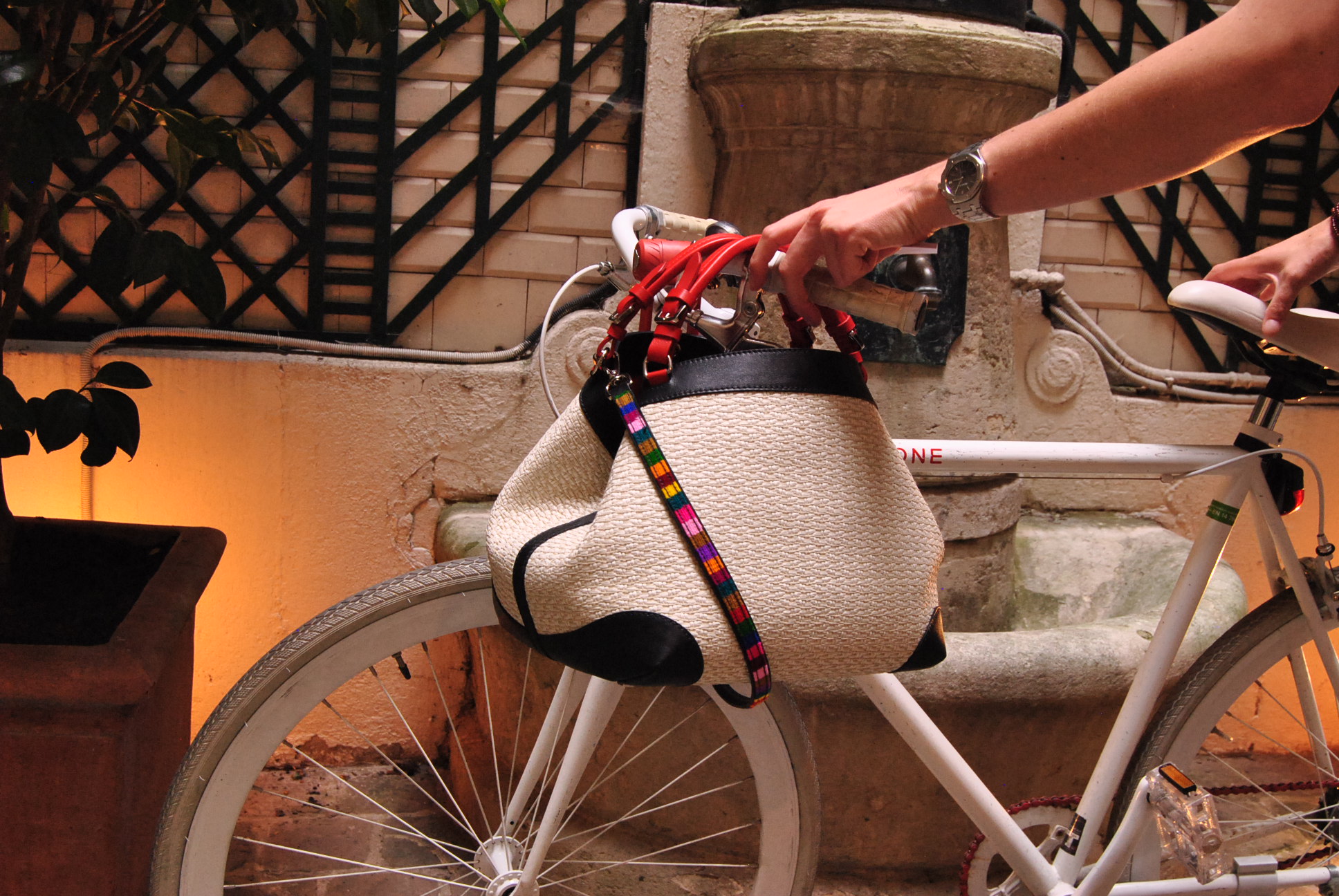 Address:?217 Rue Saint Honor?, 75001 Paris
Metro:?Tuileries
Map it: