What's the feeling you get when you walk into a cafe?unexpectedly to discover it's where you needed to be all along? Isn't that serendipity? After a busy work morning filled with meetings and cycling around Paris – I was pretty exhausted and hungry when I stopped to recharge with quick lunch and coffee in the 10th neighborhood.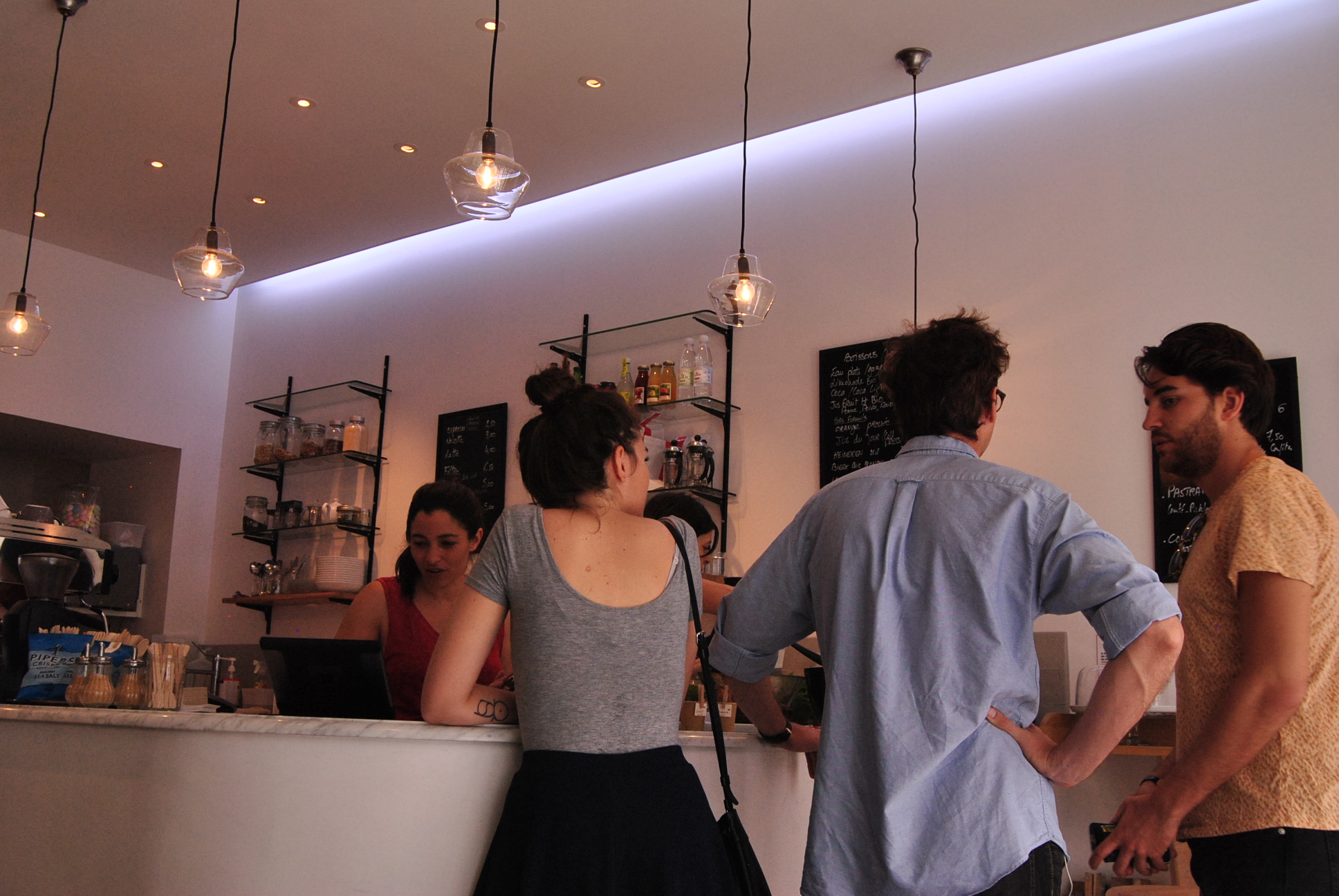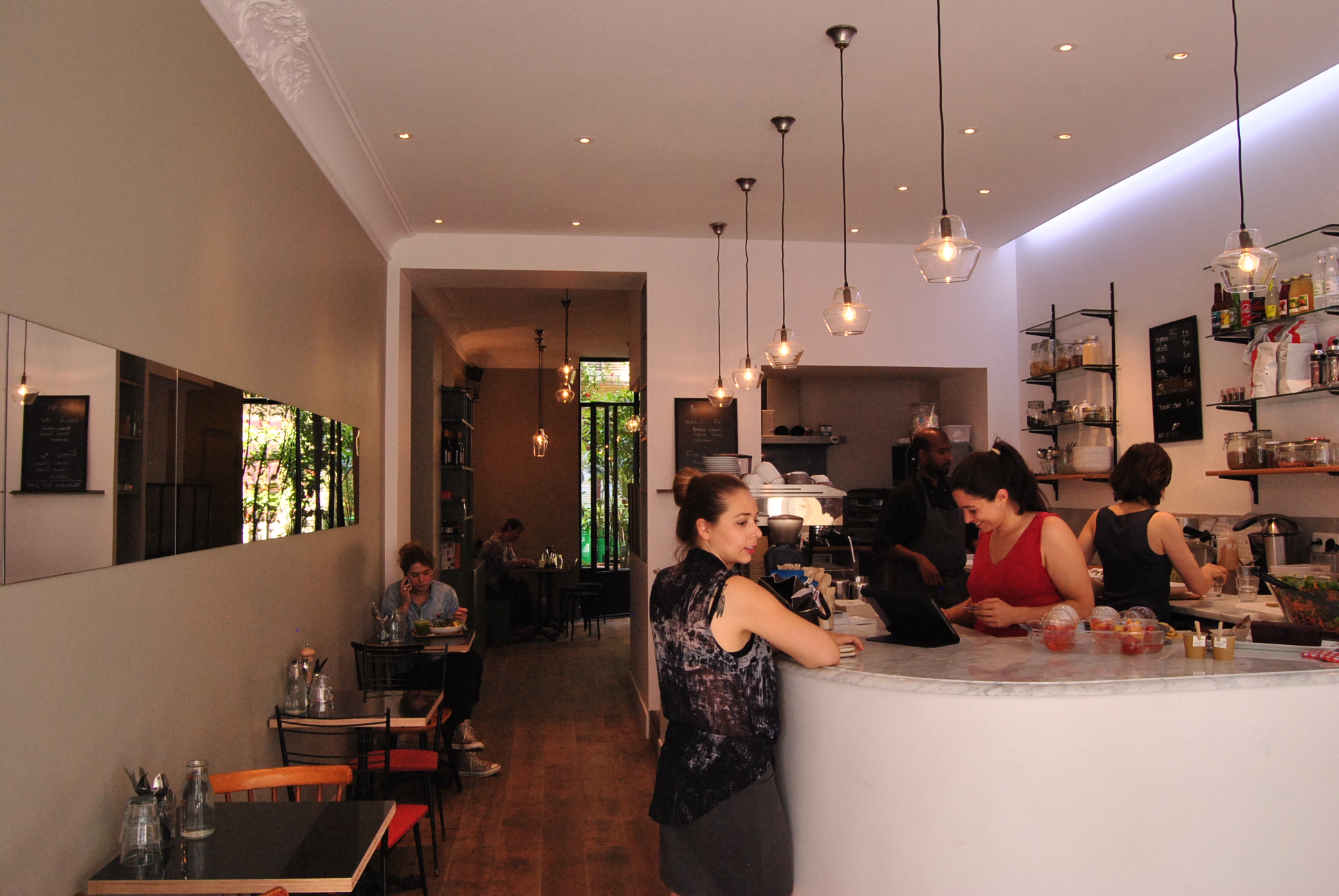 You know you're in a good spot when people welcome you in with a warm smile and chatter. The french hostess (one of the 2 sister owners) took such care in explaining the menu to me: healthy food, not just bio, organic or only vegetarian. ?Even though you can find all that in the menu, it's about wholesome healthy food using all the food groups made homestyle using with top quality and?the freshest of produce directly from farmers.
Each day they have a new menu where you can have your?pick of salads, sandwiches, cakes and fresh juices. Topped off with coffee from Hasbean, in all it's forms.
I had the Parme sandwich – yummy baguette made 'traditional' style, with sun-dried tomatoes, rucola on a artichoke cream spread, accompanied with a small kale salad (carrot, red peppers, raisons, mint) and carrot ginger fresh juice.
For the salad menu you can mix 4 of the daily salads or just choose one.
Even though I ate my lunch out front, you may especially dig the seating space at the back with a view of the most luscious garden courtyard in Paris. Very cosy and relaxing.
All in all a chill spot to have lunch, coffee or take away!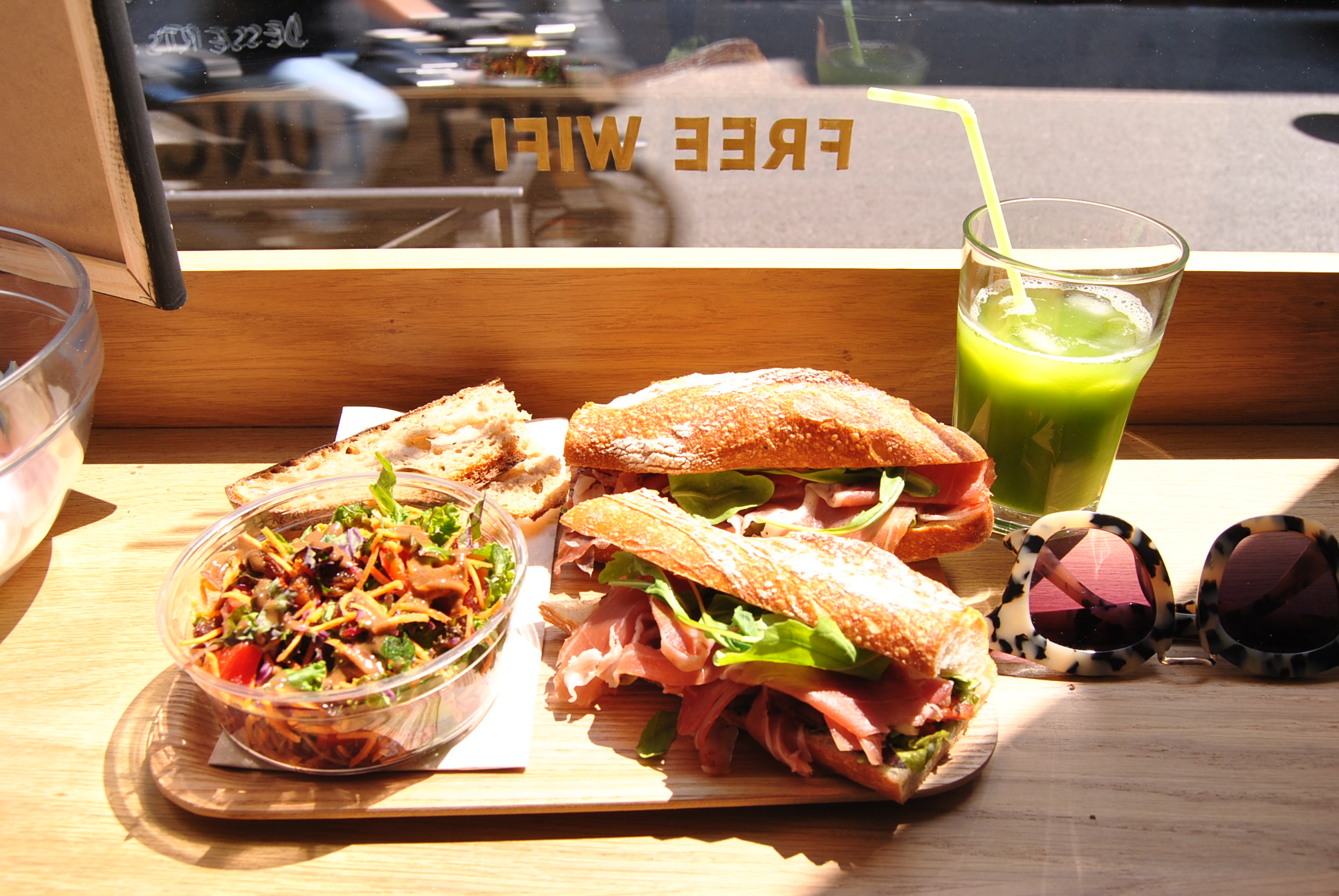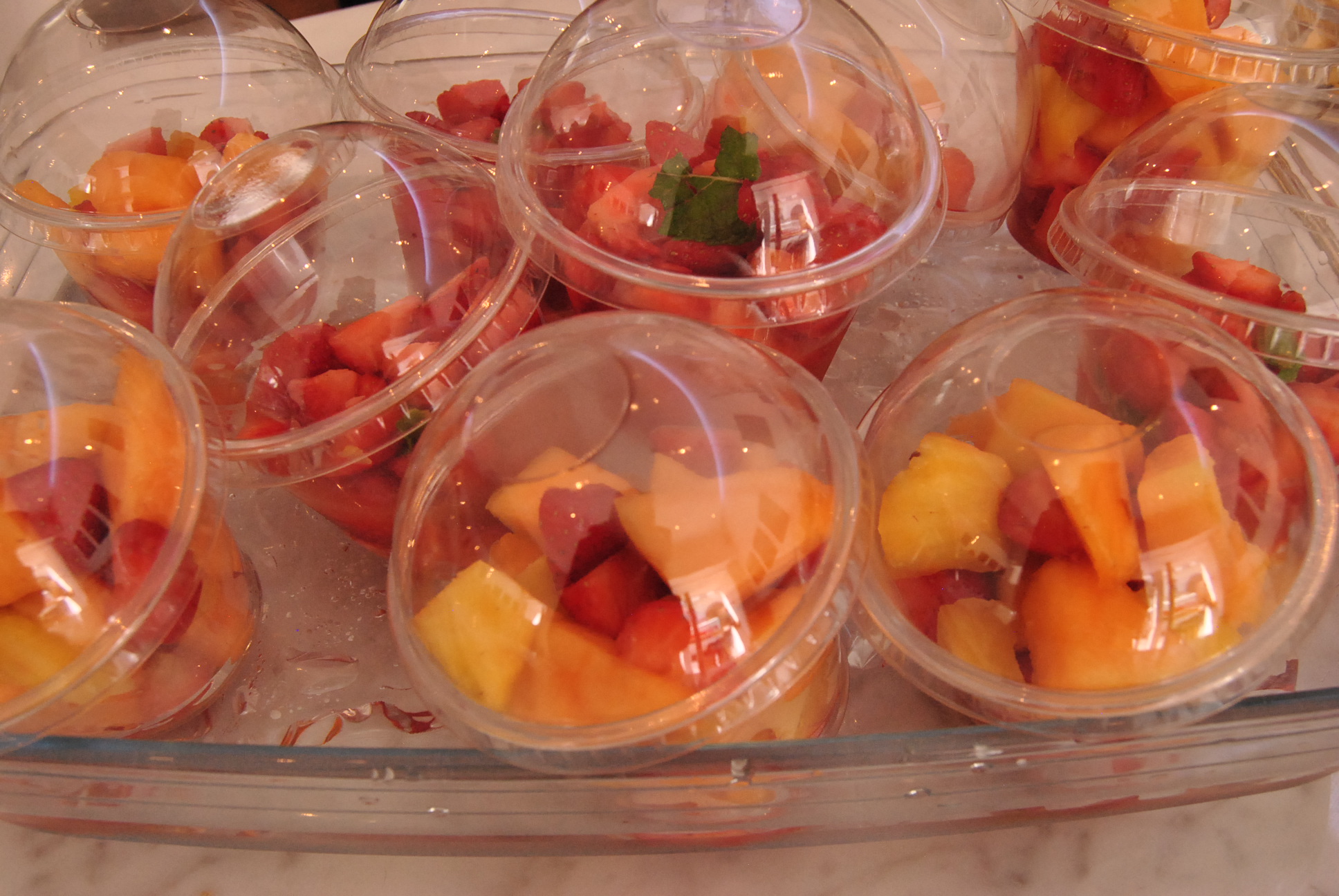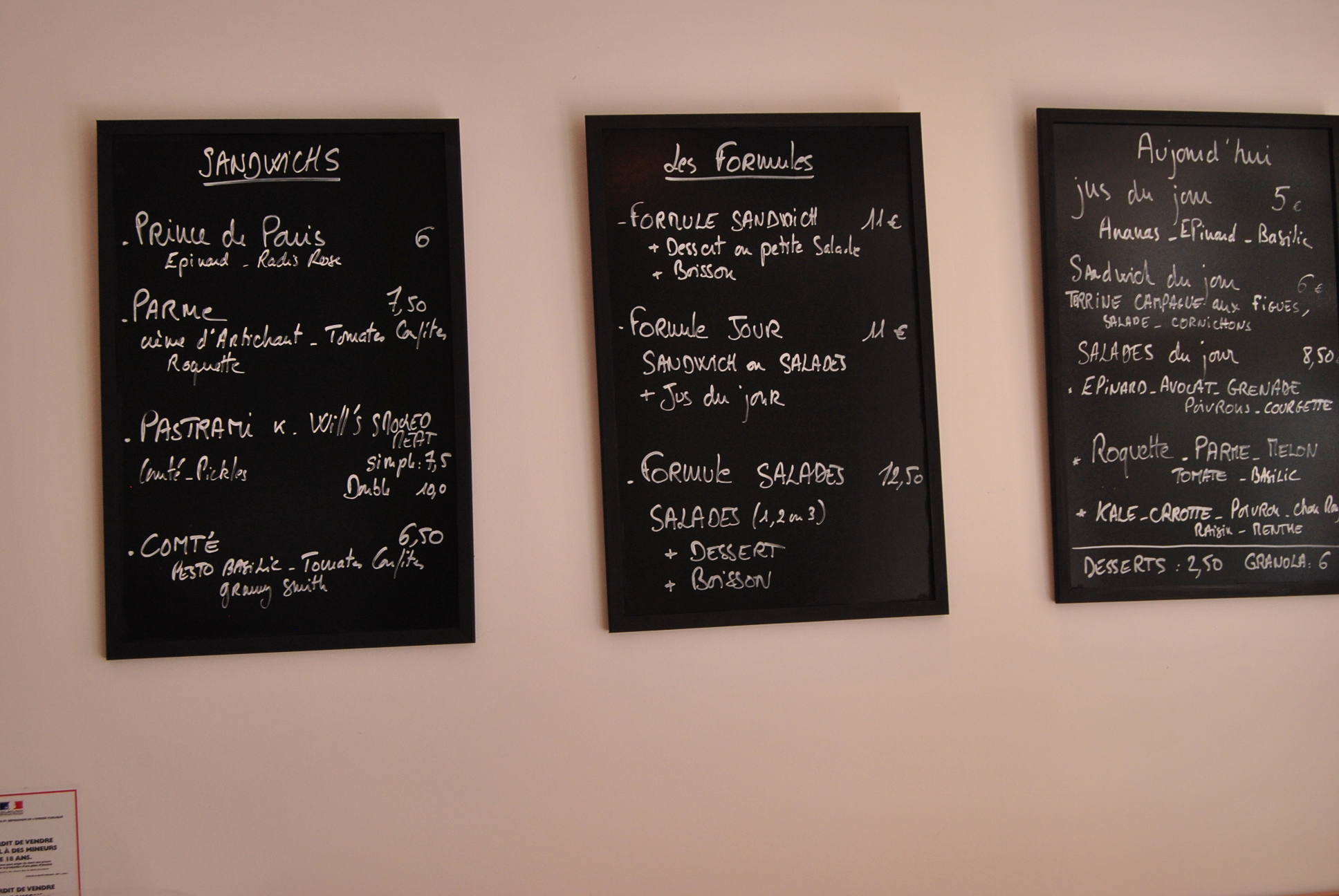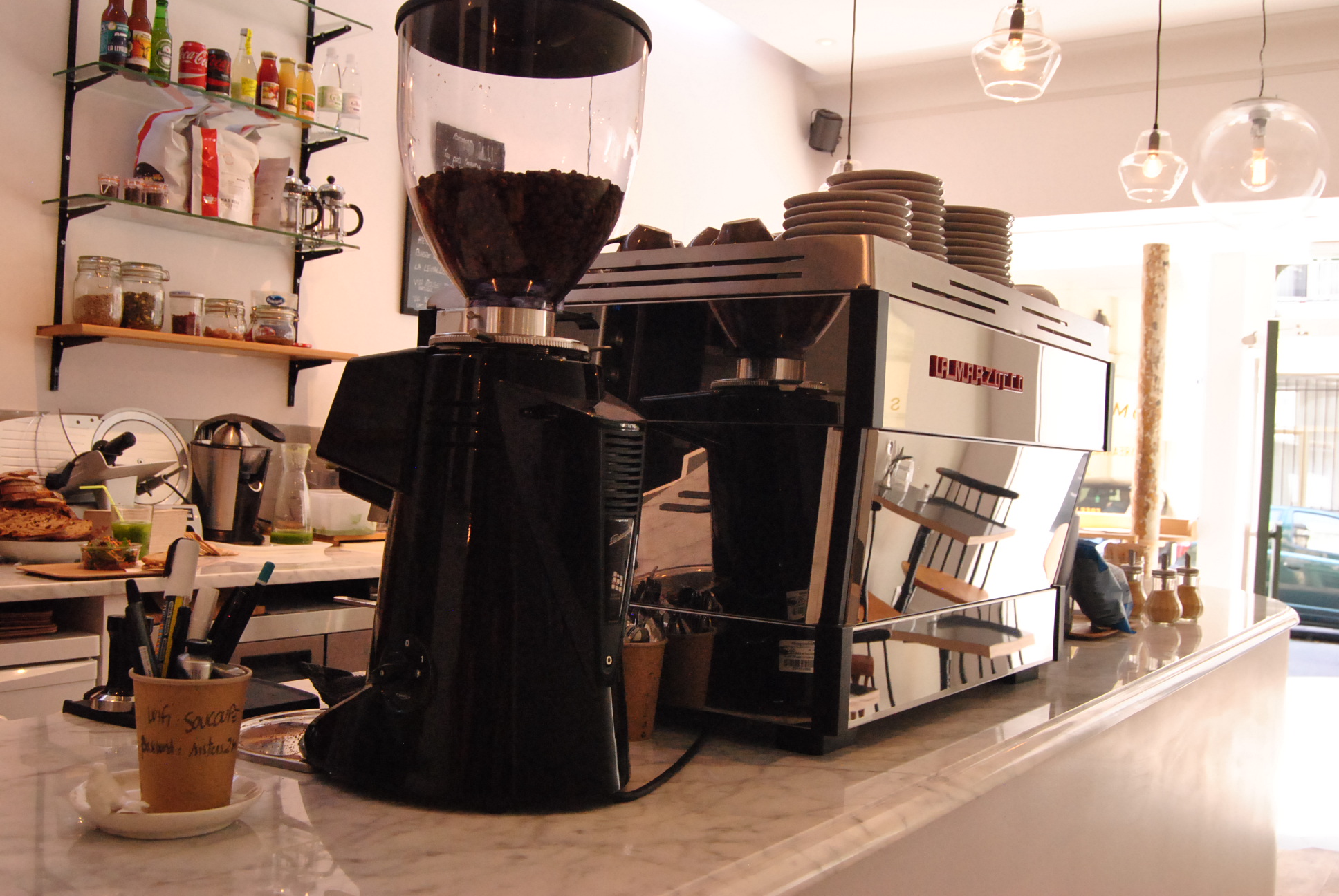 Address:?Soucoupe 33 rue de faubourg poissoniere
Free wifi
credit card accepted
Thursday night apero – Natural wines and planche (mix of cheeses and finger food) until 10pm.