It's no secret that Parisian street style is ever-changing. As a visitor in Paris, it can be a little intimidating to know how to dress like a local.

Never fear, we've got a list of five staples you should pack in your bag—and where to find them here if you didn't bring them!
Midi Skirts
They're breezy, practical, and everywhere on the days in Paris when it's cooler but not freezing. From pleated chiffon to silk mermaid-style, paired with a t-shirt or sweater and sneakers it's perfectly suited for the streets of Paris.
Canvas tote
Without a doubt, as a new resident of Paris I instantly regretting not knowing this before I came. The canvas tote is perfect for bringing along all of your essentials for the day, whether it's your laptop for work or a book to read in the park. If you don't already have one, this is the perfect Parisian touch to your street style.
Sneakers
While I'm trying to avoid cliches here, you'll want a pair of sneakers. Not only are they practical for your walks through the Louvre or to Montmartre, they're easily pair-able with nearly any outfit.
A jacket
Whether it's leather, suede, or jean, a jacket is the perfect way to add an interesting layer to your outfit and is perfect for cooler temperatures.
On-trend denim
Denim is an essential element in Parisian streetwear. Pair with flats or sneakers and a jacket and you are set! Styles that I've seen a lot include distressed cuffs, "wide leg" style, and mom jeans.
Parisian streetwear is the definition of simple and elegant. Most importantly though, Paris is the perfect place to experiment with style, if you so choose. Let the city inspire you as you enjoy your time here!
FOR MORE ON PARIS: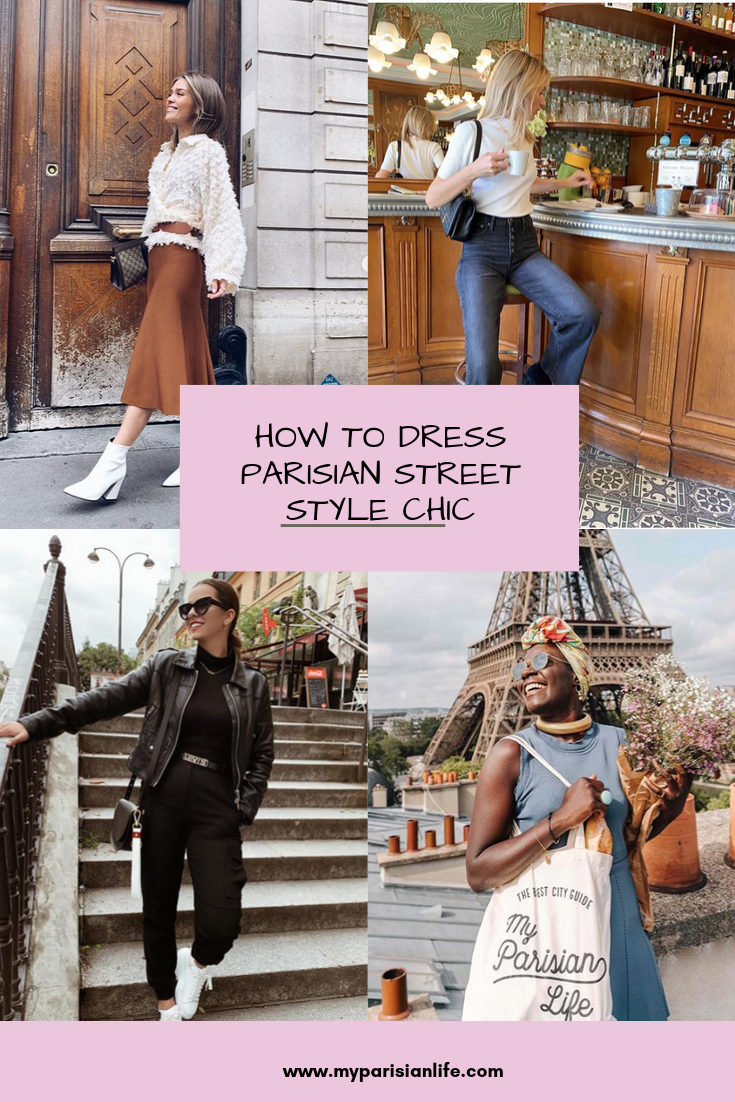 Save this image to PINTEREST.