If you are looking for a different experience than the traditional French flair, international restaurants in Paris may be the way to go. The city is actully busrting with culinary diversity ready for you to take a bite! Whether this is your first visit to Paris and or you live here and are feeling homesick, shuffle the list of places we've curated (all taste tested) for you below!

When was the last time you had some really memorable Atchike, Chicken and Waffles, Dim Sum or Nigiri?
The best "non-french" food spots – All right here!

Keep reading for our top picks for international cuisine, and let us know if your favorites appear. If you're looking to get off the beaten path, even more, check out our Best of Alternative Paris 2018 list too.
Be sure to also check out Saint Instagrams or facebook pages for opening hours.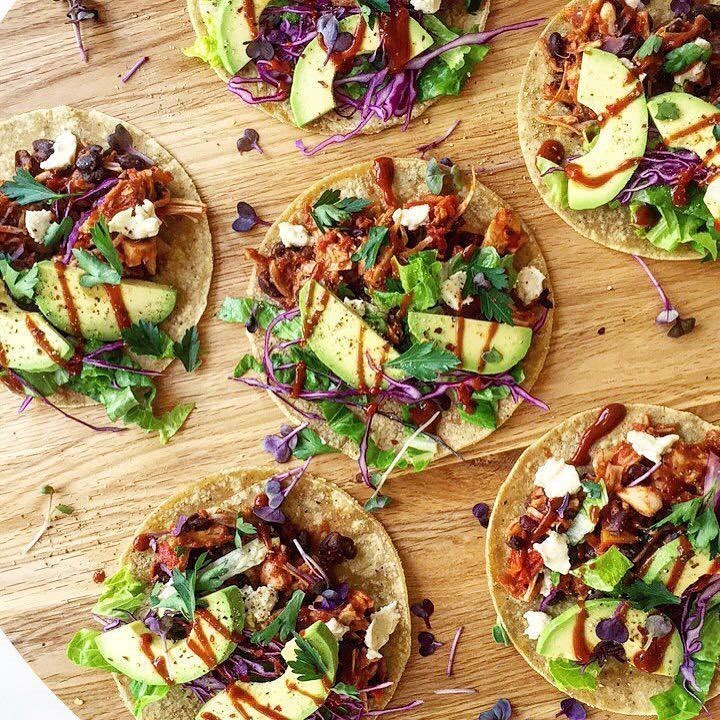 COLOMBIAN – BocARriba

BocARriba offers a menu of Latin-American specialties like arepas and empanadas. It may be a small space but it is packed with character and has an interior that perfectly sets off the colorful dishes and cocktails. The atmosphere is as vibrant as that of Latin-America with DJs on rotation and friendly service. Take advantage of its Happy Hour from 6:00pm to 8:00pm when you can get wine or beer with an entrée for 10 Euros.

Address: 68, rue de Belleville, Paris 75020
Instagram:@bocarribaparis
AMERICAN – Gumbo Yaya
Never in a million years did we think we would be eating Southern-American food in Paris, but along came Gumbo Yaya Southern Kitchen. It offers chicken and waffles, waffle burgers, chicken burgers, and fried chicken. For those of you who don't like the sound of chicken and waffles, let us tell you when done right it tastes like the joy of reunited with something you didn't even know was missing. And Gumbo Yaya does it right. Be sure to get there early, space fills up really quickly!

Address: 3 Rue Charles Robin, 75010 Paris
Instagram: @gumbo_yaya_paris
"One cannot think well, love well, sleep well, if one has not dined well."



― Virginia Woolf, A Room of One's Own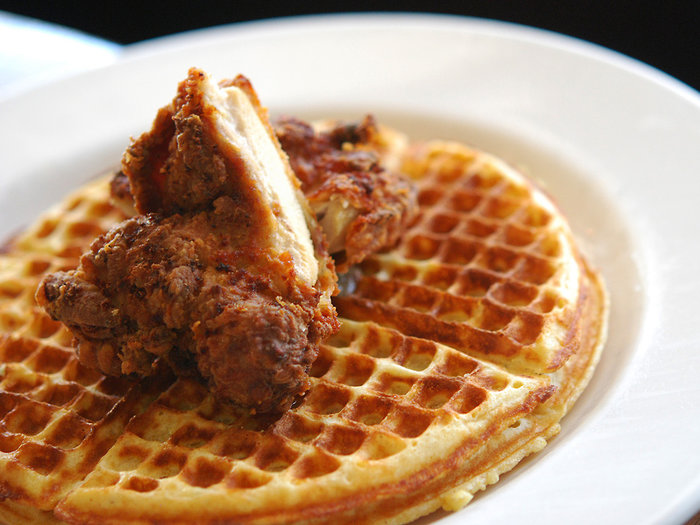 MOROCCAN – Yemma 2

If you are looking for a taste of Moroccan street food? Have one of the Kazdal from Yemma 2 and we promise you will fall in love, the blend of flavours is perfect and the price is just right. The small space decorated with stone walls and a tiled bar give the impression that you are elsewhere for the duration of your meal. Pop over to their sister restaurant Yemma Cantine if you want less of a fast food experience.

Address: 2 Rue Saint-Sauveur, 75002
Instagram: @cantineyemma
ETHIOPIAN – Restaurant Ethio-Saris
is a family run tiny Ethiopian restaurant that serves yummy dishes on a little side street close to the Republique metro. The staff is very informative and the food will give you a rich taste of Ethiopian meat and vegetarian dishes. In the summer months, you can sit outside – that feels like a courtyard for a simple romantic dinner.
Address : 2 Passage du Jeu de Boules, 75011 Paris
Phone: 06 31 06 16 34
KOREAN – SAam
Delicious korean food with quality ingredients not to expensive. Perfect for a quick lunch bite or if you want to share plates over dinner. It's a good mix of traditional food and the popular Bao buns and chicken dishes.
Address: 59Bis Rue de Lancry, 75010
ITALIAN – Pink Mamma
We're a bit biased on this one – but oh blimey! As suckers for simple Italian food, great restaurant decor and friendly atmospheres Pink Mamma wins hands down! Yes, Yes we know there are tons of tiny Italian restaurants with mom and pop feel or even more luxurious, but what Pink Mamma does well is offering an all rounded "experience". The difference comes down to little things like their philosphy of "directly to the source" , they buy and use the entire cow for thier menu (they use every part of the animal) to the Italian table wine you can enjoy with your pizza, pasta and more.
Address: 20bis Rue de Douai, 75009 ParisH
CHINESE – Yikou
One of the more modern style Chinese restaurants that's more of a funky well-executed experiment between China and France in terms of the menu and flavors. New twists on traditional dim sum in a super trendy (yet comfy) decor.
address: 49 Rue de l'Aqueduc, 75010 Paris
AFRICAN – BMK Paris Bamako
The chicest african cuisine that mixes traditonal food in a sweet decor and central location for everyone. What we love is that they have both vegetarian and vegan options that are simply different and delicious on the menu! If you love West African food, esp from Mali, you'll be in heaven.
Address: 14 Rue de la Fidélité, 75010 ParisH
Menu:bmkparis.com
JAPANESE – AO IZAKAYA
Great food in a romantic ambiance (go upstairs for a bit more intimacy with candles) and a decent selection of wines too to go along with the refined dishes.
As the plates are served tapas style you can order a few to share.
Address : 12 Rue de Caumartin, 75009 Paris
INDIAN – Krishna Bhavan
My Favorite Vegetarian at any time of the week kind of Indian restaurant. Lunch or Dinner. Hands down one of the most authentic places you'll find in Paris and also in the Indian neighborhood of La Chapelle. It's a casual setting but the staff is super friendy and you eat well for cheap.
Address : 24 Rue Cail, 75010 Paris
Menu :krishna-bhavan.com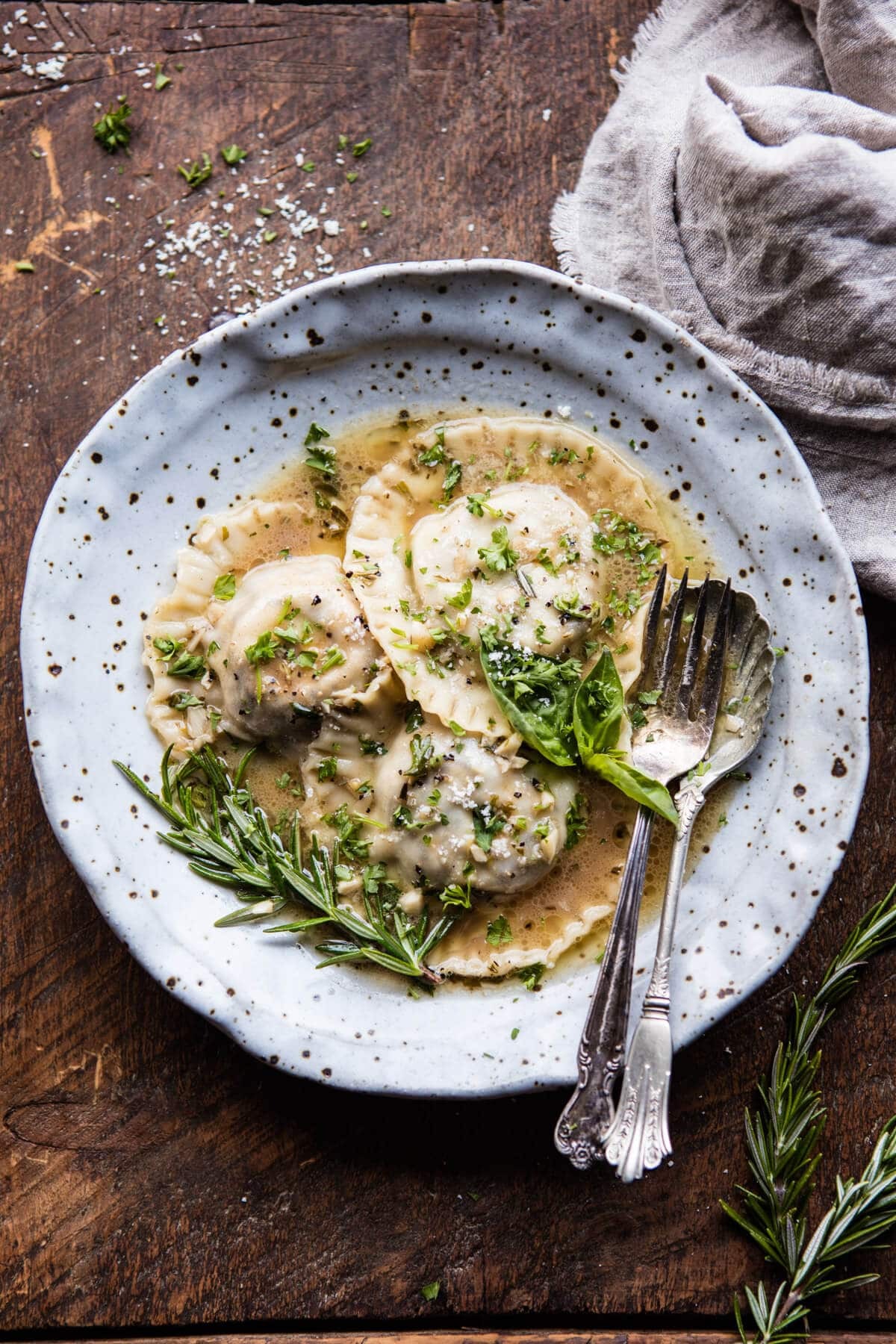 AMERICAN – Sunday in Soho

has the best American style brunch all day in Paris! Talk about pancakes and bacon, they got it. Not to mention the menu does not leave out the vegetarians one bit. We had our Thanksgiving dinner here too, so mark this spot for everything American and good vibes only!
Address: 7 Rue Saint-Marc, 75002 Paris
Instagram: @sunday_in_soho
GREEK – Yaya
This ones' not really "in Paris" But it's super close and if you'll be visiting the flea markets at the Porte de Saint Ouen you have to go over to Yaya for a refined greek dining experience. They are the same guys behind one of France's best loved olive oil and they've done a great job with the massive space their making it reflect the warmth of Greece and they have incorporated all thier family recipes for our dining philosophy.
Address: 8 Rue de l'Hippodrome, 93400 Saint-Ouen
Menu:facebook.com