We had dinner at Yaya in Saint ouen close to the city hall (mairie) and not far from Mob hotel.
Hold your horses! It's not in Paris but it's close enough where you can take the metro. It's also perfect if you're actually staying close to the flea market (puce de saint ouen!) that is popular in the area.
The space is massive with lots of seating and lots of light coming in really high ceilings. I really love what they've done with the decor – simple and " épuré "
There also the owners of the Kalios olive oil brand that's really good!
You can buy some of it in-house with some other food items such as olives and Greek food items.
FOOD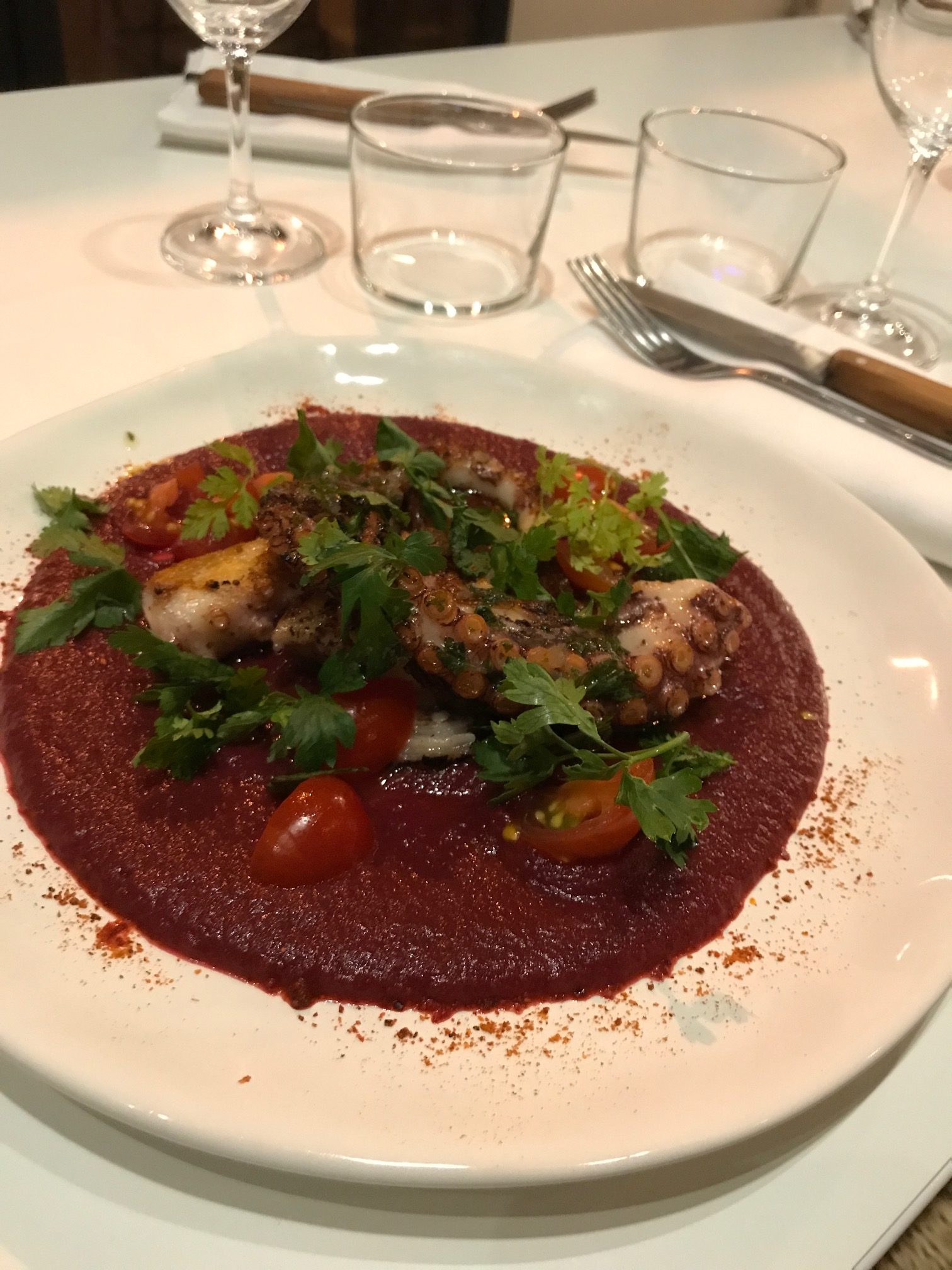 We had the grilled octopus in a bed of beetroot  "puree" and also ordered the vegetarian sandwich wrap too, with fries that were really well seasoned.
COCKTAILS
They have a very inventive cocktail menu so if you're into mixed drinks this is also place to try and of course the standard our wine list is also available
AMBIANCE
While there we saw lots of groups of girls enter – so it seems like a perfect place for a girls night out or even a romantic dinner like I said if you're in that part of Paris
The meals will run you around 50 average €15
YAYA
Address: 8 Rue de l'Hippodrome, 93400 Saint-Ouen
MAP IT: