Tiny museums in Paris are perfect if you're like me; travel should be sweet and not overwhelming. So in search of Paris best small museums this year – I've rounded up some of my favorites for you to explore on your next trip. From the quirky taxidermy filled museum to the stupendously rich private art of wealthy collectors and old artist studios – I rounded it all in the list below. 
We all know that Paris is not a loss for artistic and cultural happenings – some of my favorites areas are Pigalle, the Marais and anything that's new and popping up on the outskirts of Saint Ouen or Montruiel areas.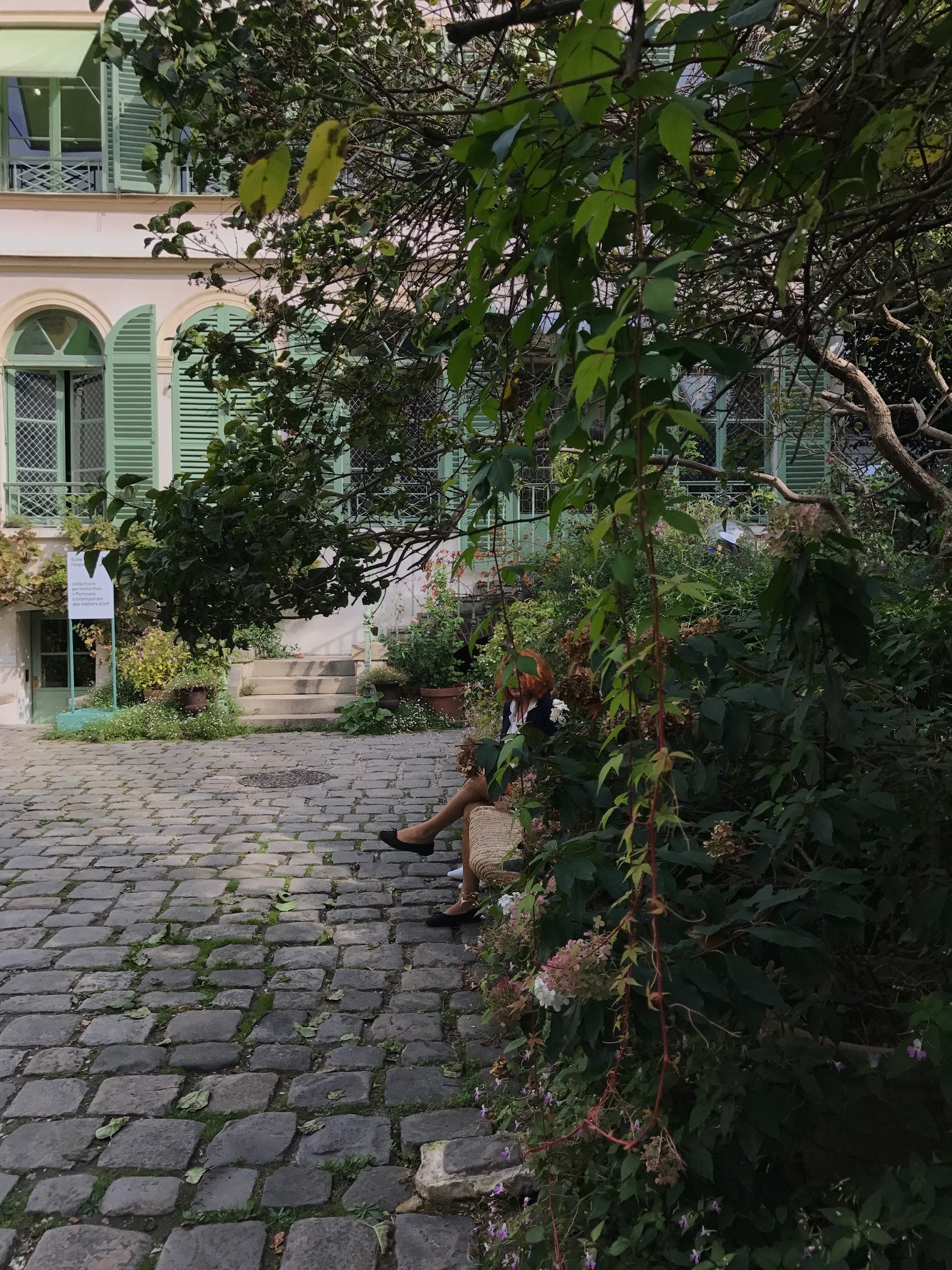 Musée de la Vie Romantique
The Musées de la vie romantic is one of my favorite museums in Paris – not for the content, but rather its location in the trendy Pigalle area and that it has lots of greenery with a cute little Outdoor cafe in the garden to have a coffee, kind of like an oasis.
Musée Cognacq-Jay
Musee coqnac jay- A magnificent private collection from two of the founders of one of Paris' Pioneer department stores la Samaritane (no longer in existence). It's located in the Marie where you can find a many small art galleries of interest as well. 
Musée Bourdelle
Musee Bourdelle – an artist studio kept mostly intact in the Montparnasse area of Paris. antoine Bourdelle was an Expupil of Auguste Rodin, and here you'll find over 500 of his works.
Musee Jacquemart André
Musee Jacquemart André – A little jewel in the 8th arr of pris , on this small private residence transformed into a magnificent building and wonderful escape into history at the home of another wealthy collectioner.
Musée des Arts et Métiers
Musee des art et Métiers- if you want to see some of the first items ever invented go here with the kids. You'll be amused by the use of new technology too! 
Musée Nissim de Camondo
Musee Nissim de Camando- it's all about the Belle Époque in all its splendor. Close to the parc Monceau this old house of a banker turned passionate art collector will delight any art lover!
Musée national Gustave Moreau 
Musee Gustave Moreau- it's true symbolist painter Moreau painted here you leave impressed by the grandeur of his work.
Musée de la Chasse et de la Nature
Musee de la chasse et la nature-
The most unusual of them all. An interesting collection of contemporary Art and taxidermy in the Marais area.
Musée Zadkine
Musee zadkine- really tiny and free so no excuse about not having time! Is the former home and studio of sculpture Zadkine.
Carnavalet Museum
Musee Carnavalet – (even though closed until 2020, is my faaaaaavvvvorite!) It has all the juicy details on life in Paris, from way back.
For the real "connaisseurs" let me know if i've left anything out (wink wink).  What in your opinion is the best small museum in Paris?
read more here: