Mob hotel is located in 5 minutes from the most popular flea market in Paris at Saint Ouen.
Les Puces de St. Ouen as we say in French is the best place to wander around for vintage, the unusual and the luxurious items to fill your home, wardrobe or that special place in your heart.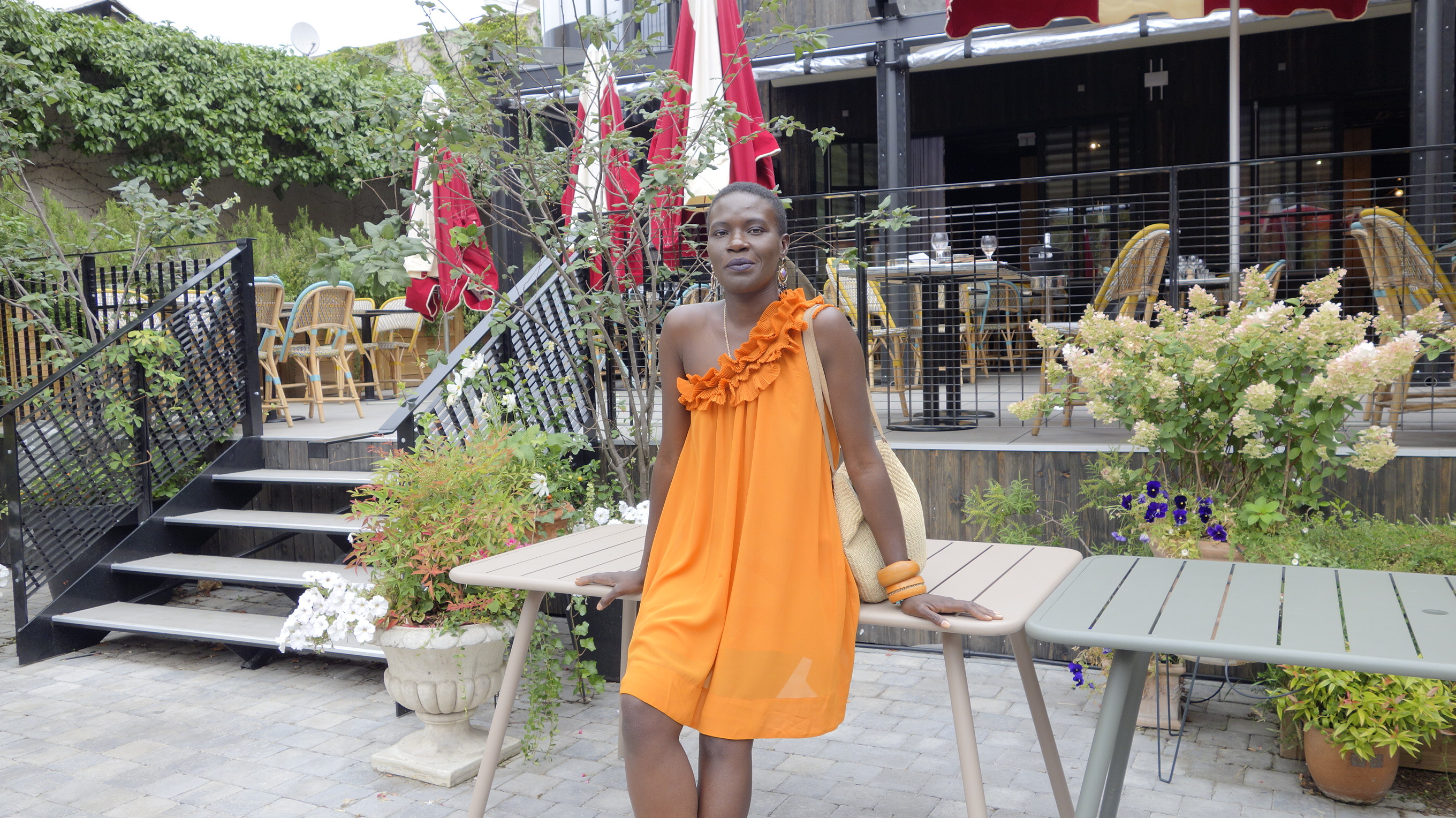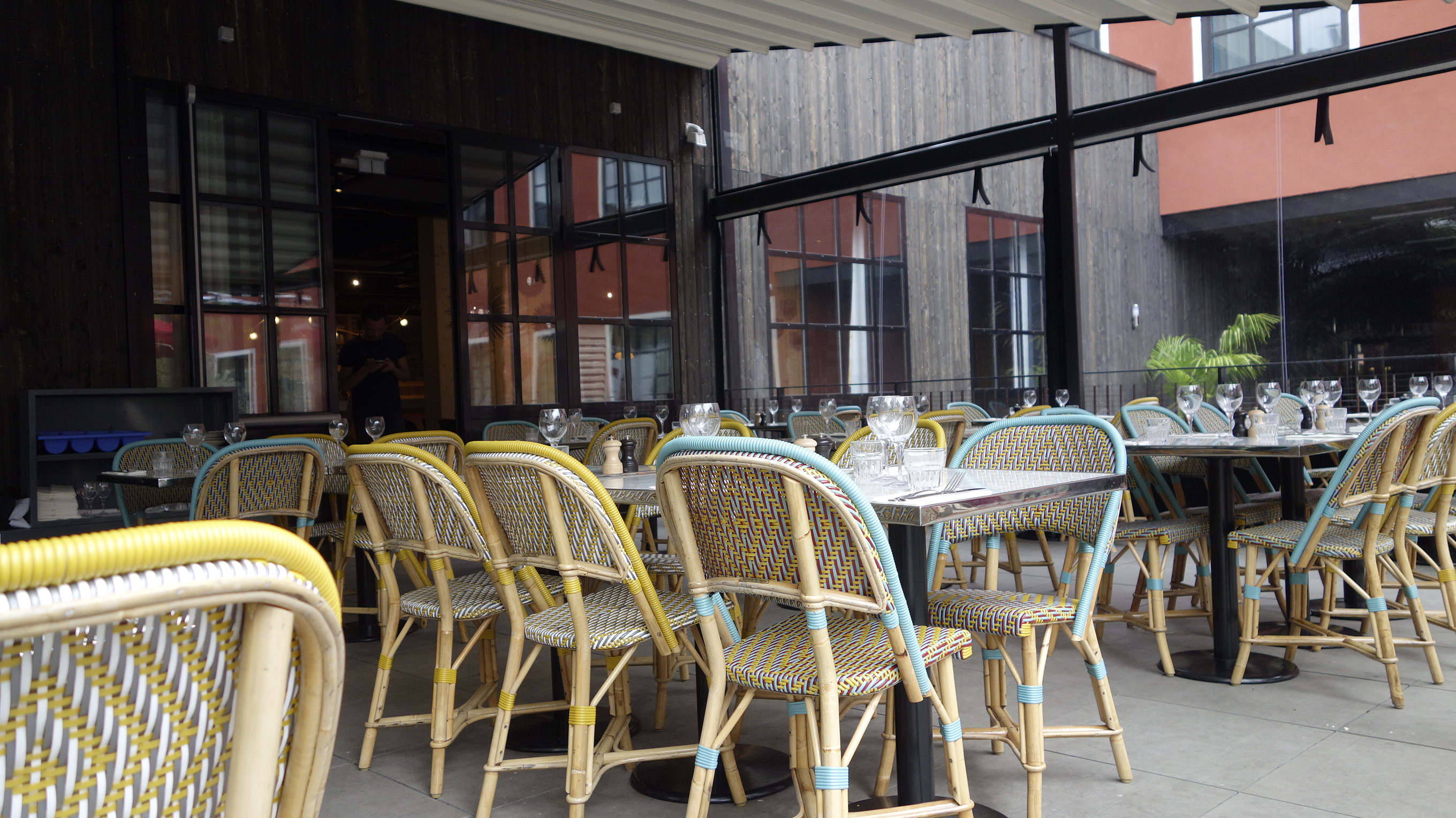 Mob hotel plays on the idea of being a bit on the outskirts – or rather a bit of an outsider in the hotel scene by creating a home much like within a "mob", a bit rebellious, but smartly organized to develop and create its own sub culture and strong identity. #communityfirst is the order of the day here judging from the mix of cultures and designs.
This massive hotel has many different size rooms for solo travelers, families and business class types. If you're coming to Paris, Mob hotel will certainly stand out as a trendy haven to stay close to the Flea Market of Saint Ouen.
It's a home away from home that will make you feel like family with their friendly staff, comfy queen size beds, terrace rooms, rooftop gardens, organic food restaurant and fast wi-fi.
The Mob hotel I discovered is so much more than a place to rest your head. It's a refuge from the typical Parisian hotels that indeed are more centrally located, but what they lack in geographical proximity to the other well known Parisian touristy spots they more than make up for in creating an artistically cultural home in Saint Ouen.
DECOR:
A mixture of one part smart (they have a library) and one part fun (the foosball machines and DJ booth)
From the restaurant's curtain with figures of Amy Winehouse, Bill Clinton and Haile Selassie, you won't help but be pleasantly surprised in the details of the decor.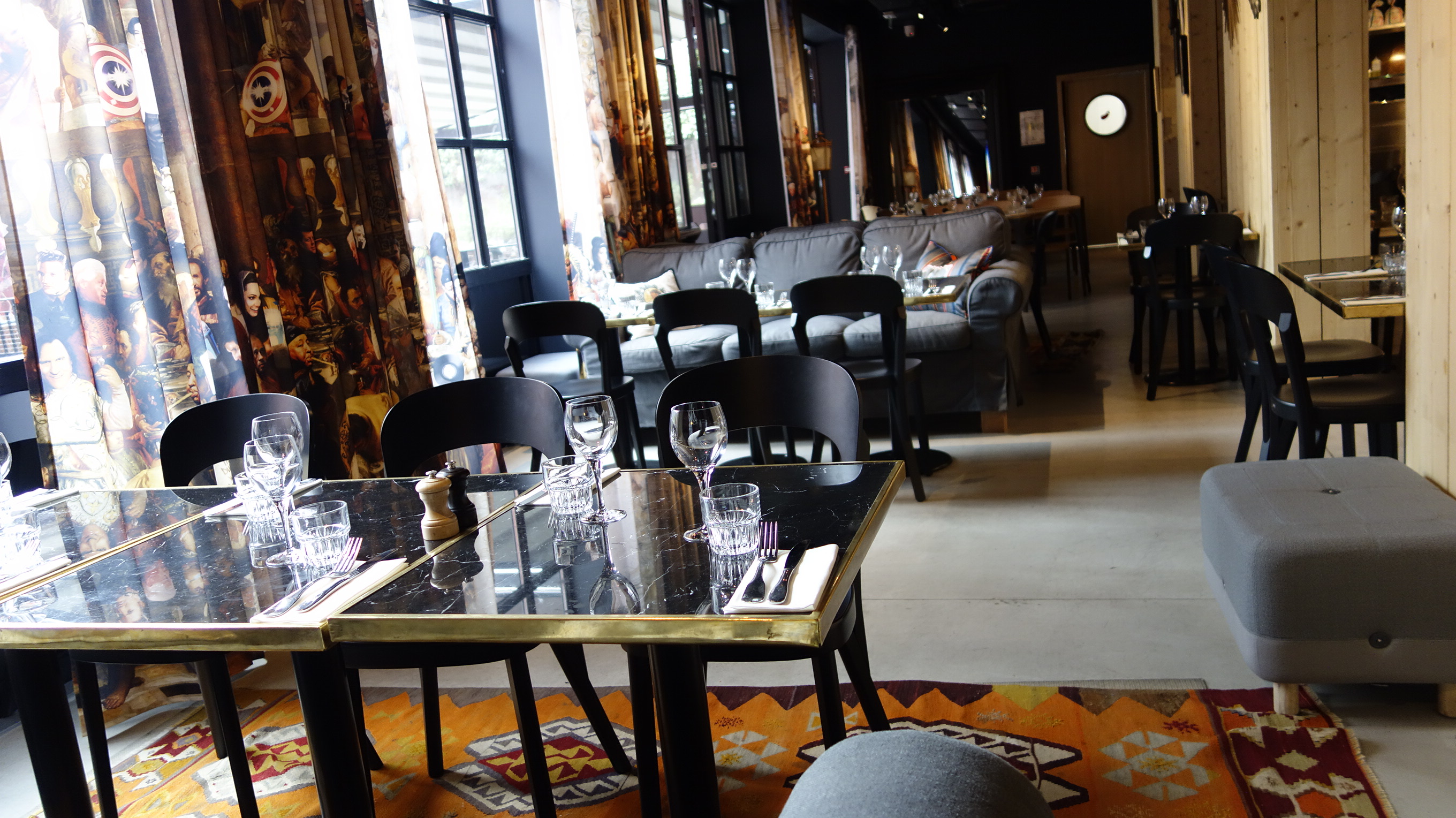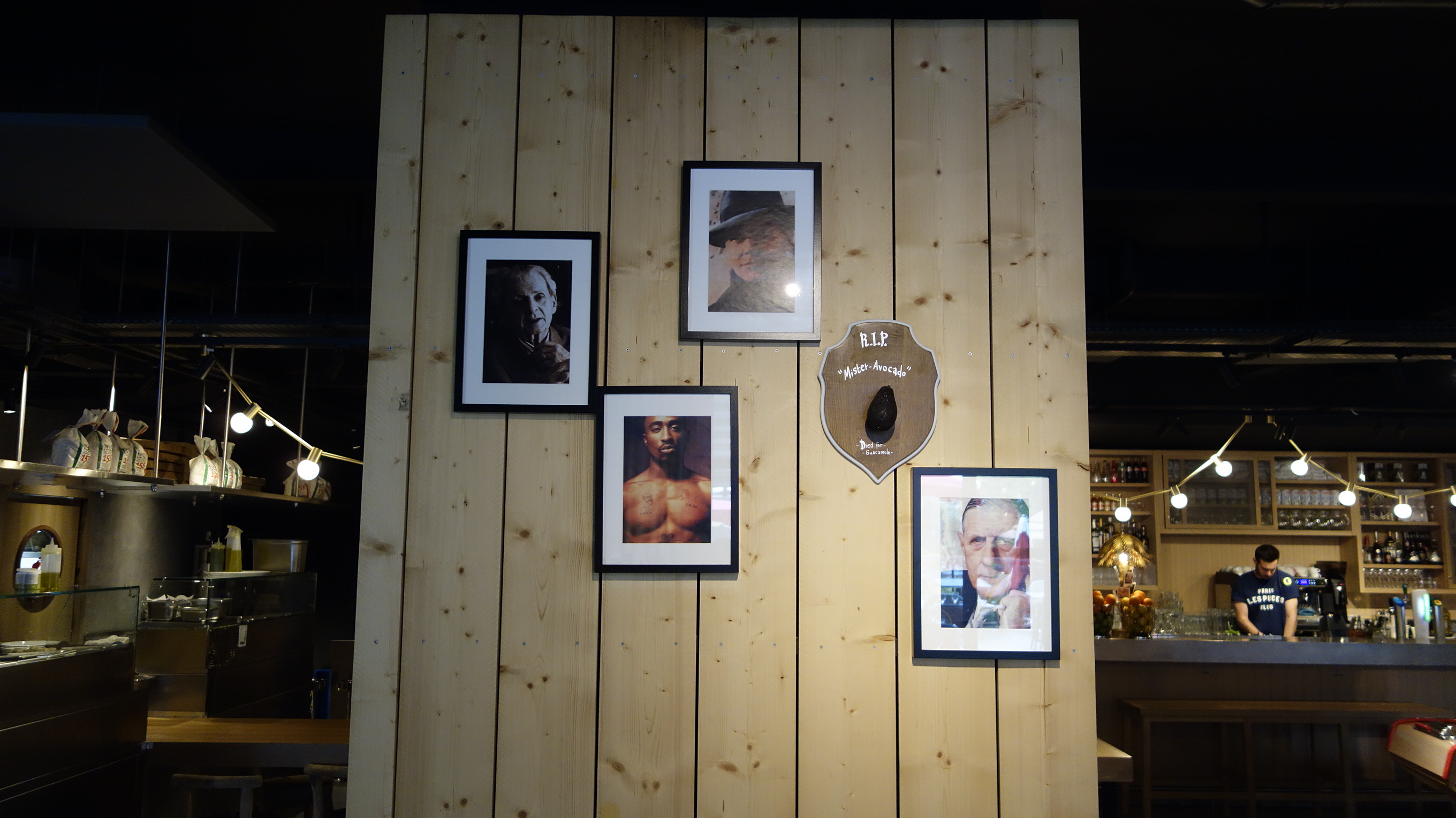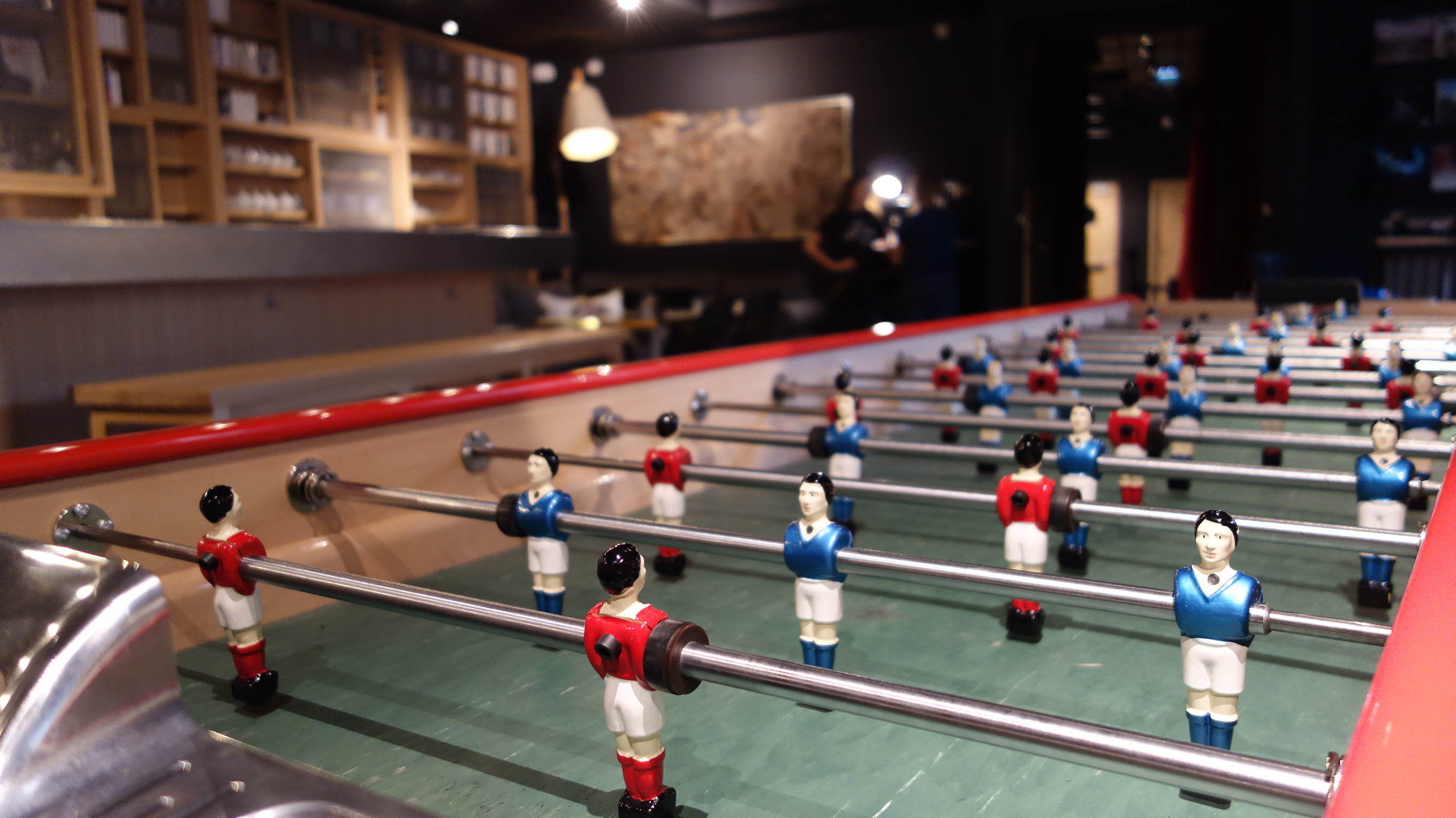 ---
OUTSIDE:
This was an overhead shot from one of the terraces – the one with fruits and vegetables – looking down at the dining area and then the Outdoor screening area.
As soon as you push back the big orange door, you'll be surprised at how much yard space there was and greeted by a massive outdoor movie screen – what !! Hello, summer!!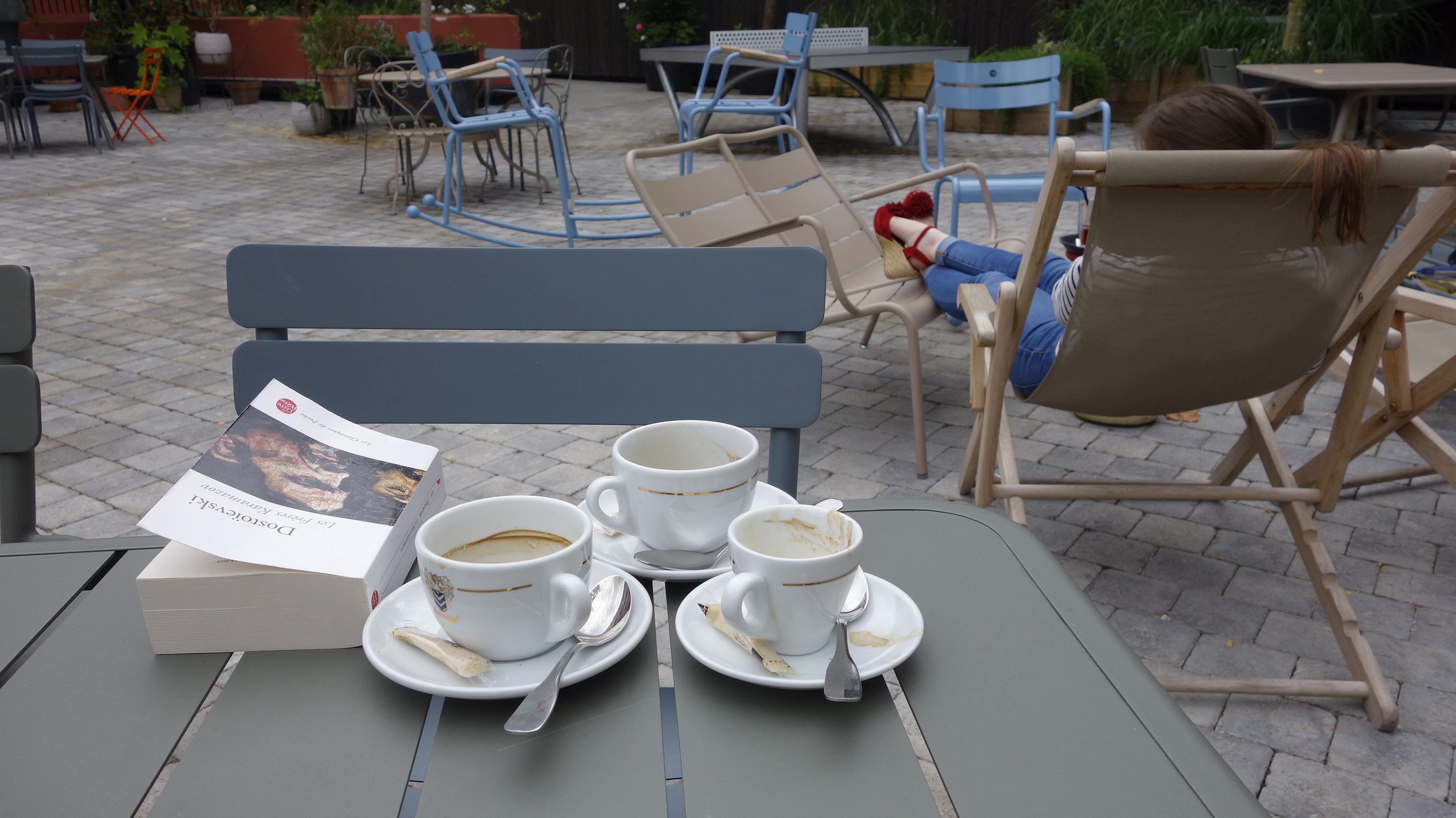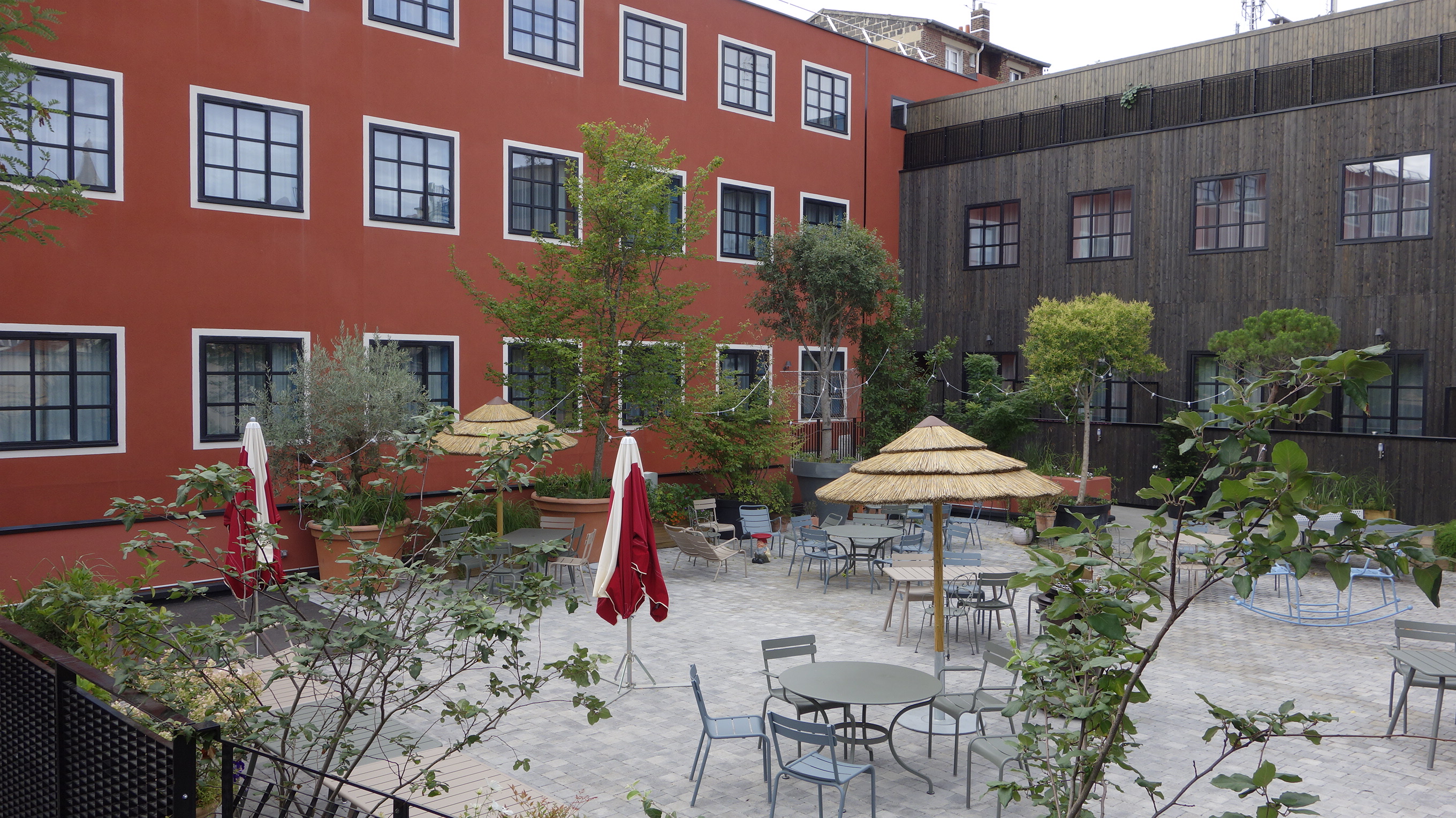 ---
RESTO + FOOD: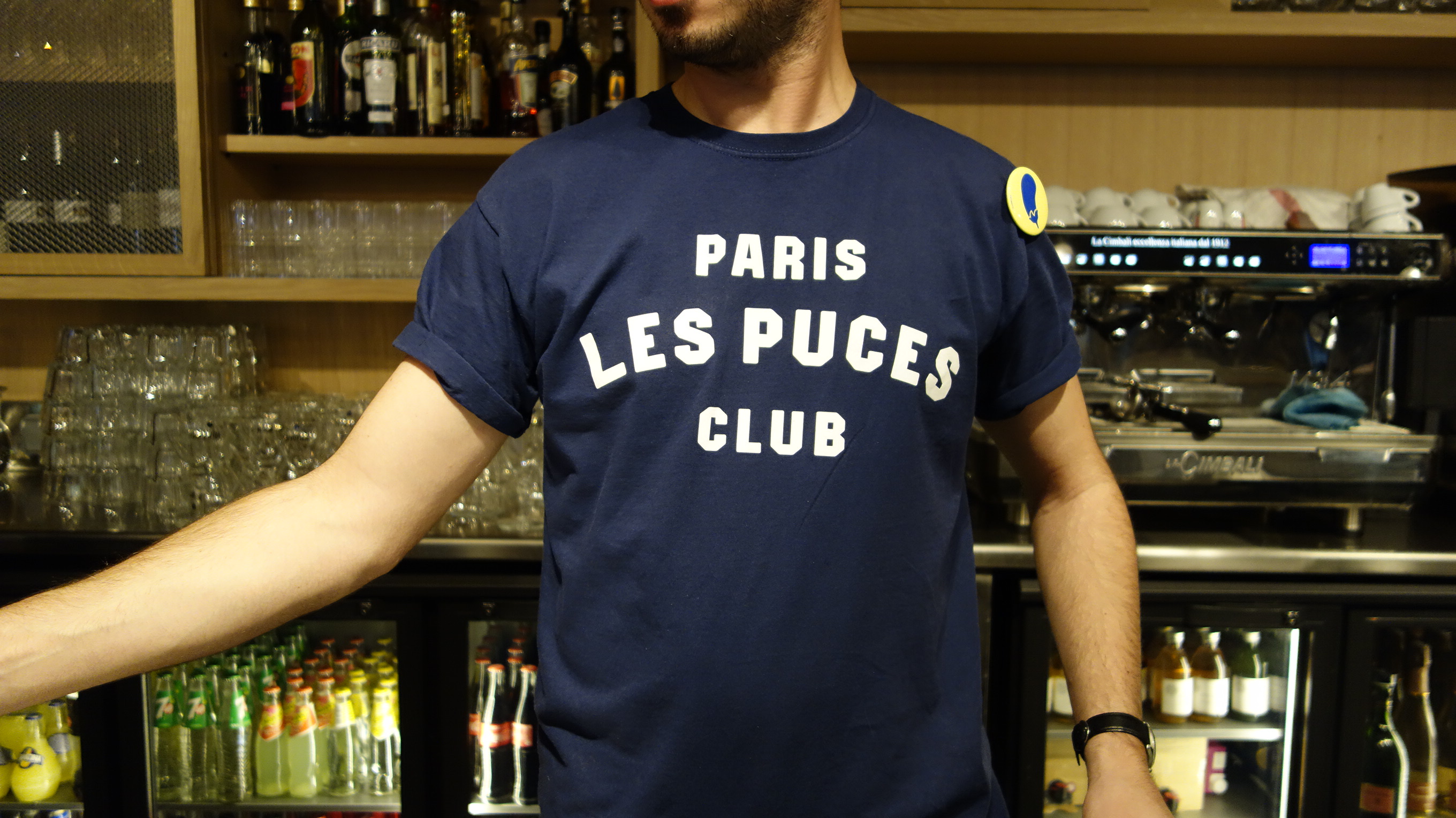 Our breakfast included French pastries like croissant and pain au chocolat and lots of juices.
They also have 2 pop up shops close to the reception area (behind all that healthy grocery food stuff) where you can discover creative and funky French designers.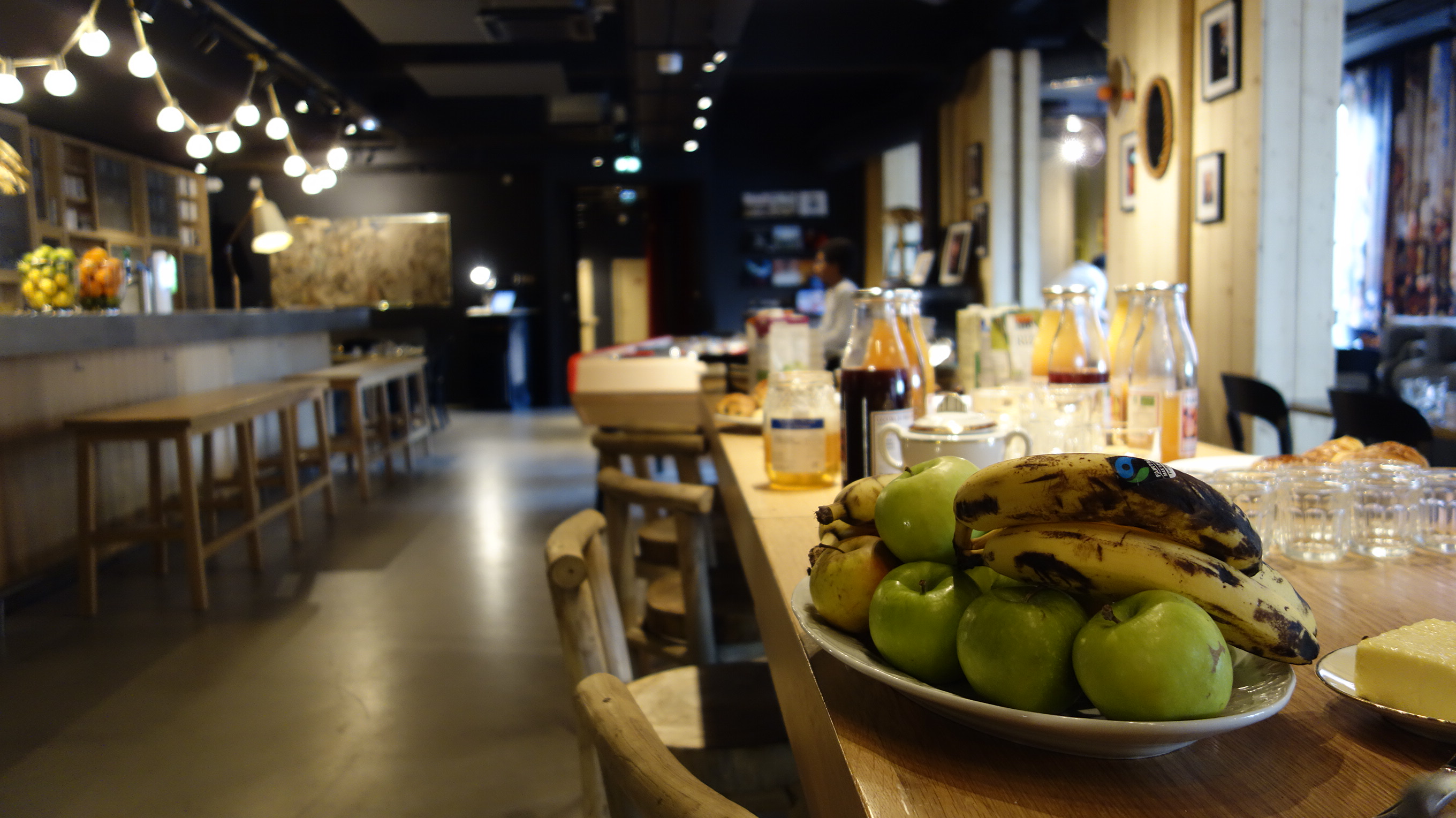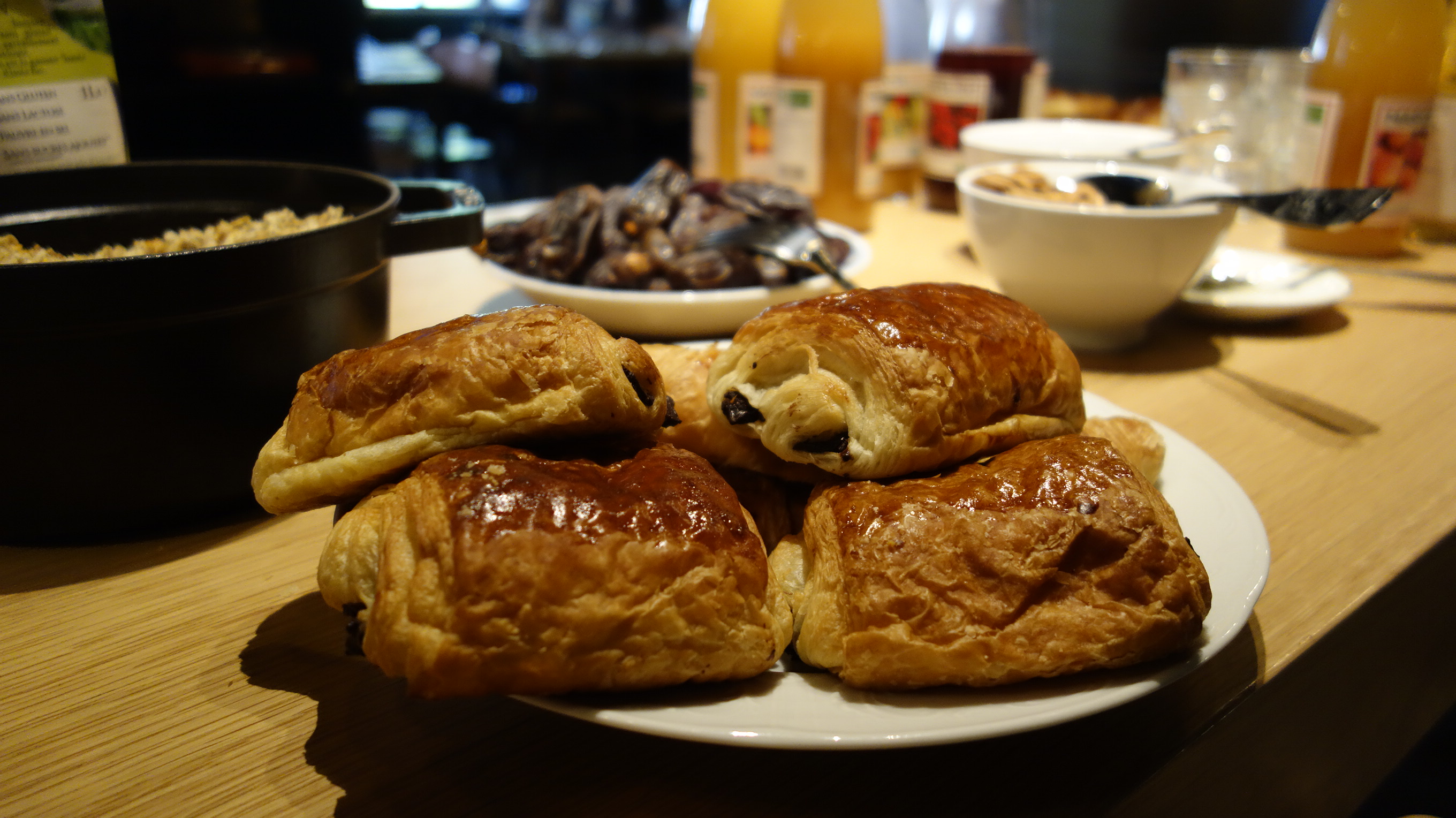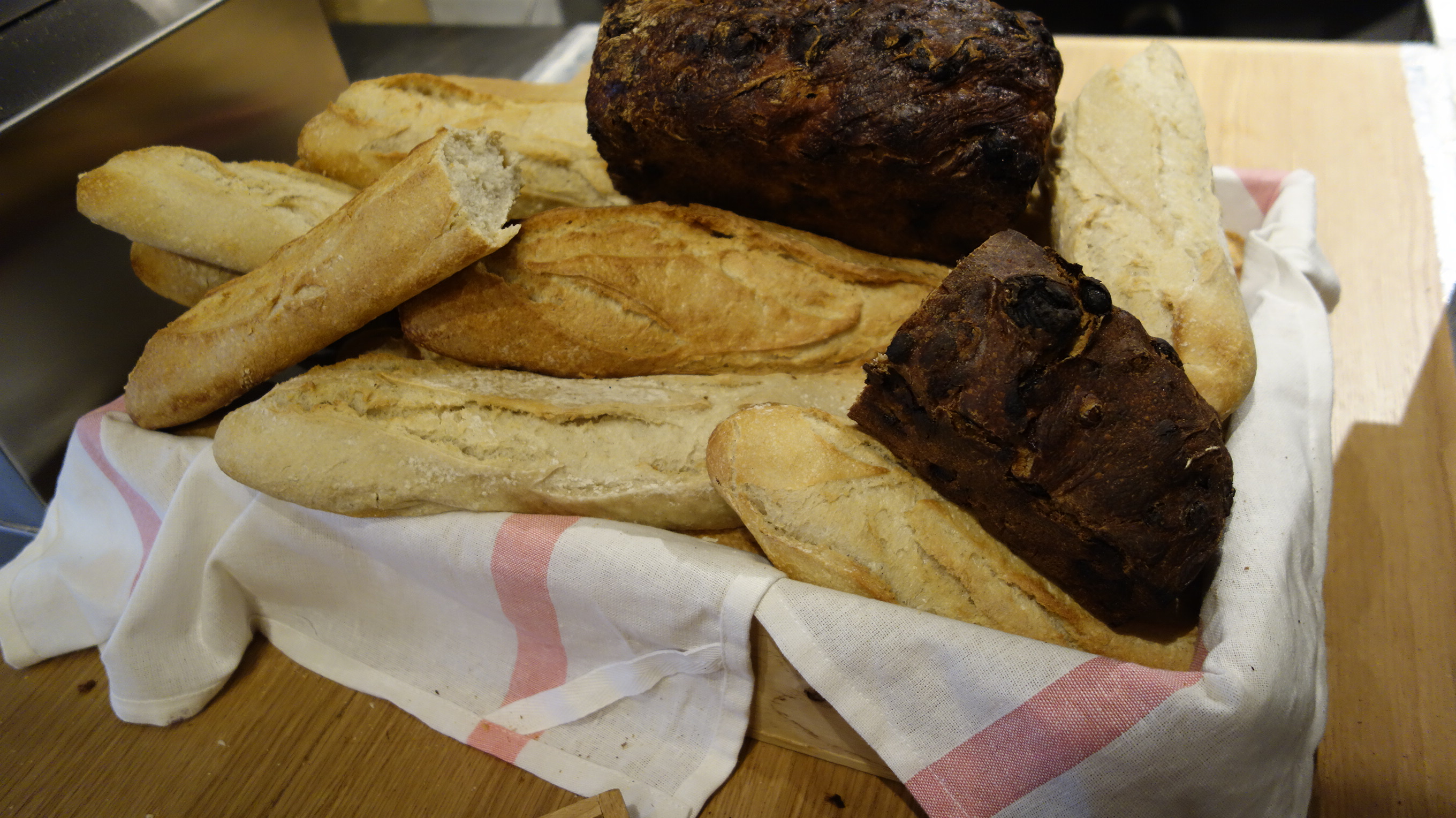 The entrance floor is where the restaurant is serving organic and vegetarian meals they also have a fully equipped cocktail bar.
They have rotations DJ s that come in on the weekends too
---
ROOM:
Our room was modern clean and cozy!
With the most comfortable bed and pillows ever
We also had a terrace room overlooking a scenic but quiet street
There is no tv but the piece de la resistance ladies and gents is the free cell phone!
You can make calls in France and some other cities
Free and fast wi-fi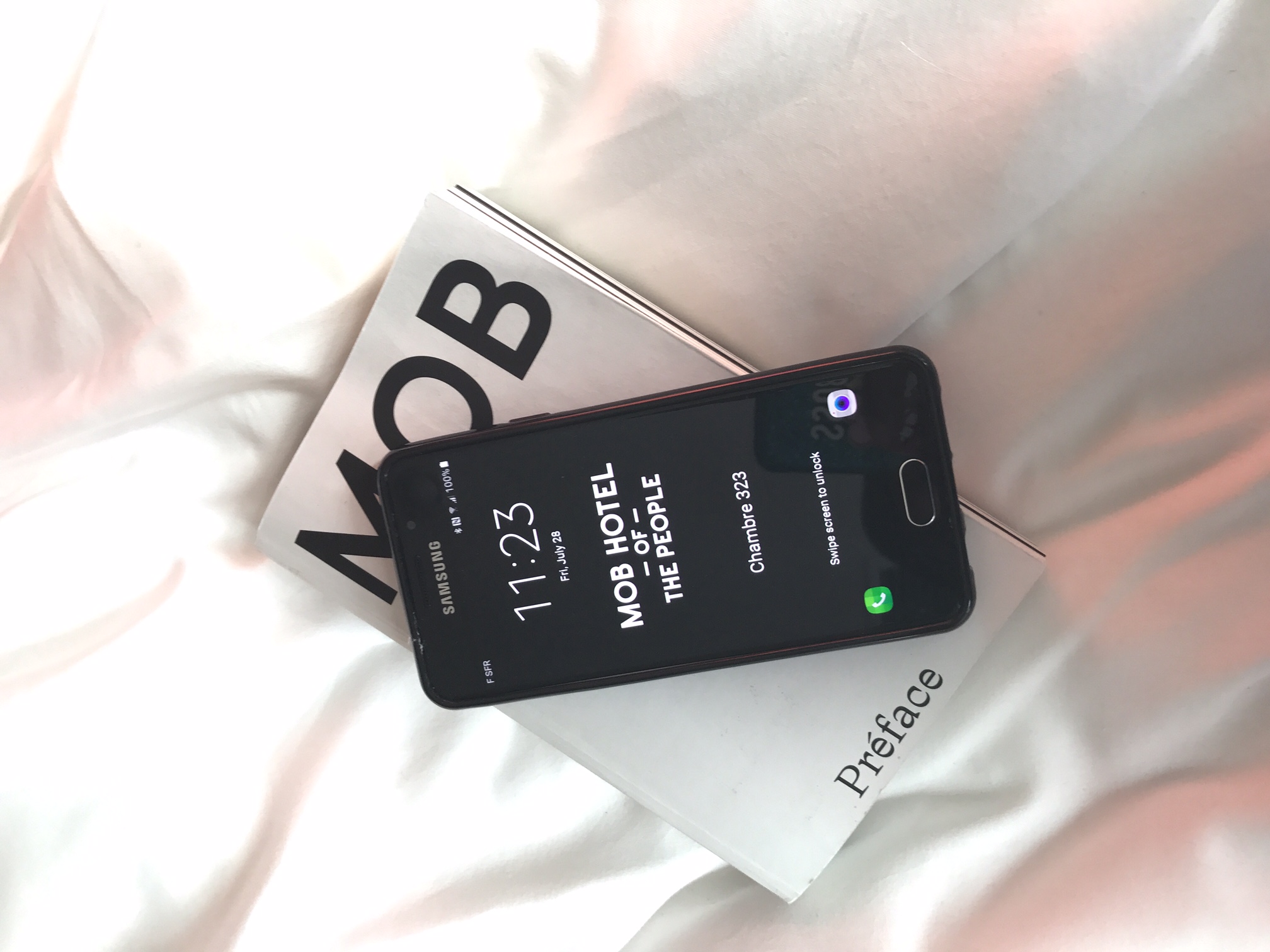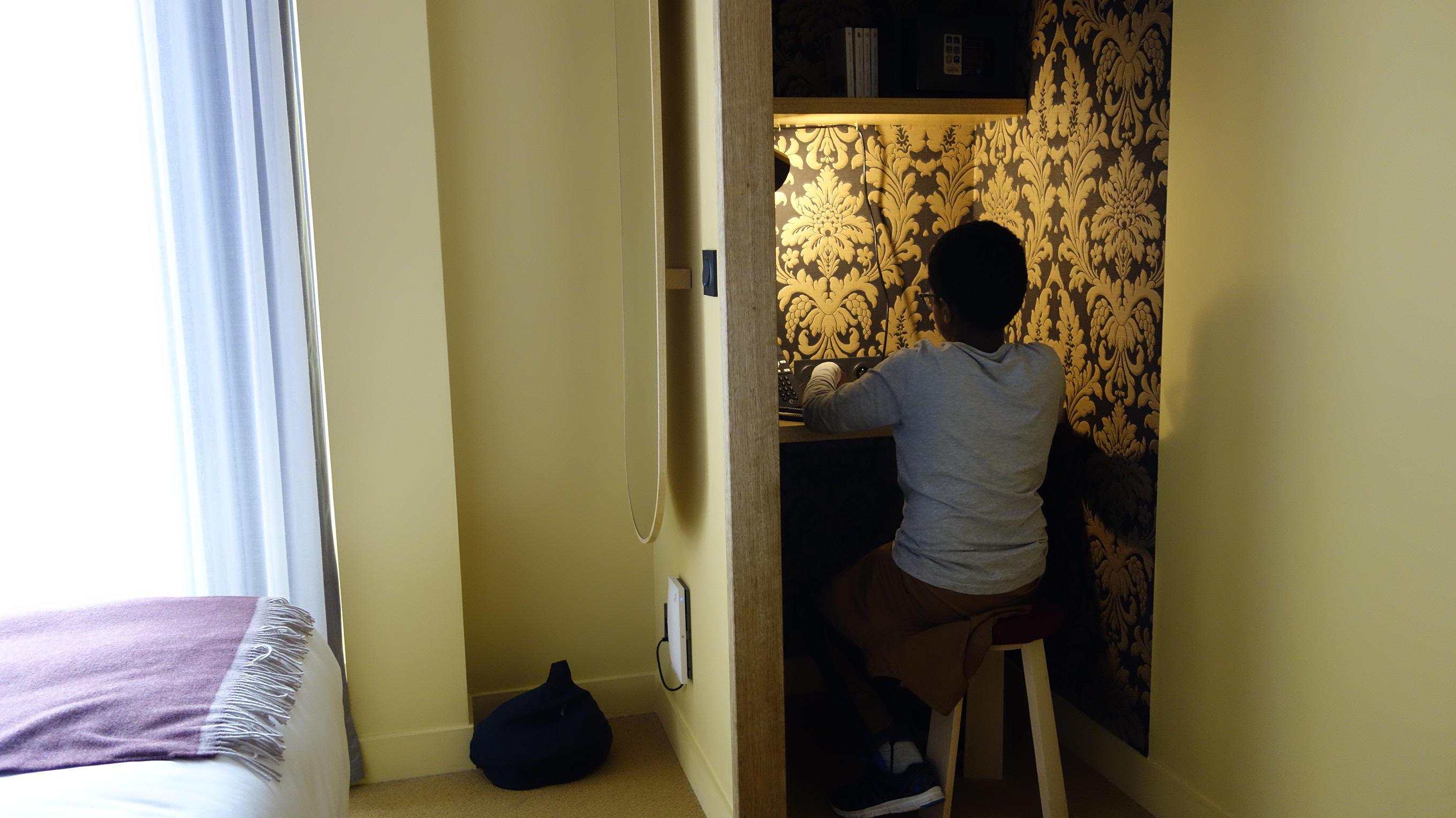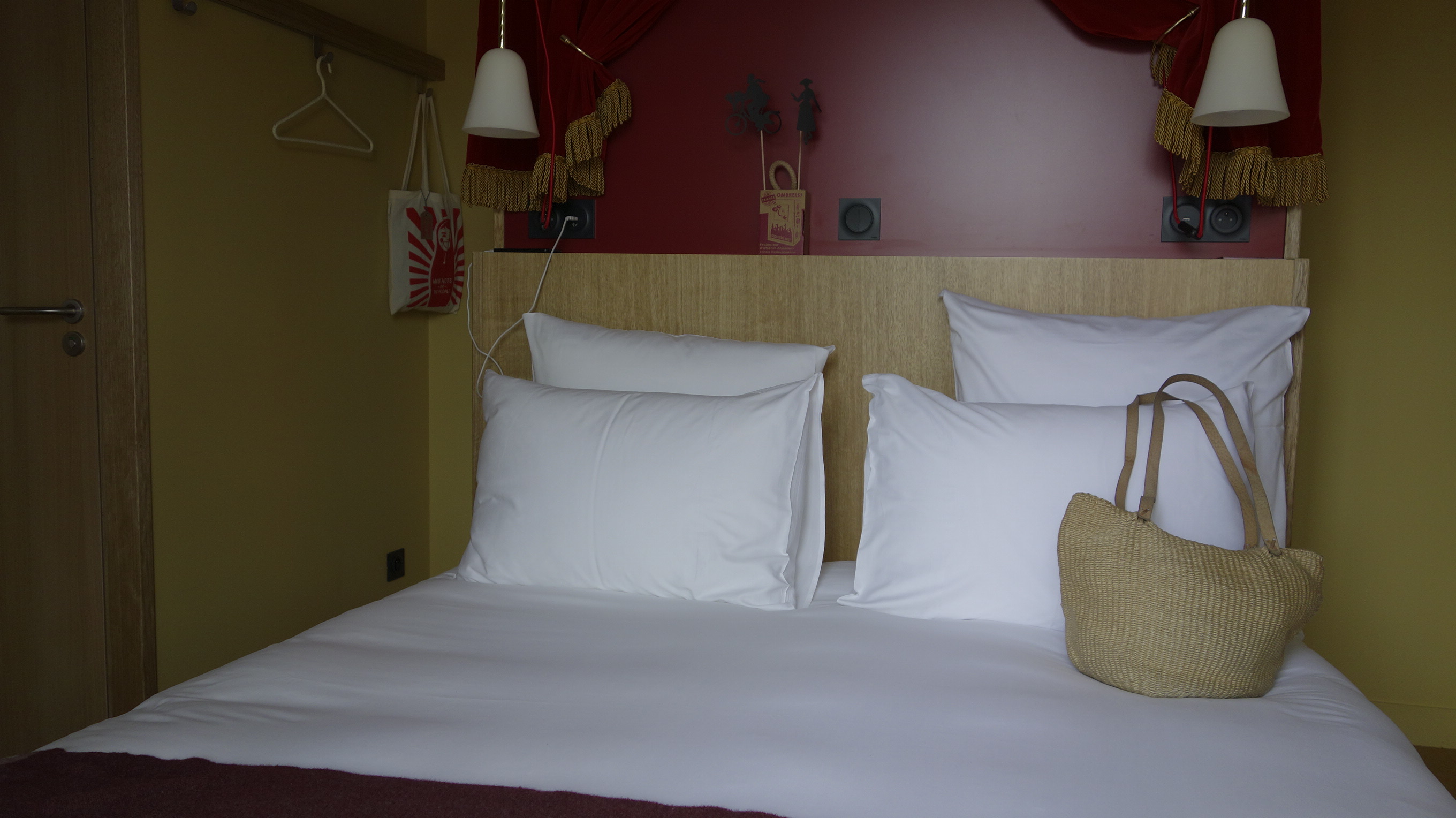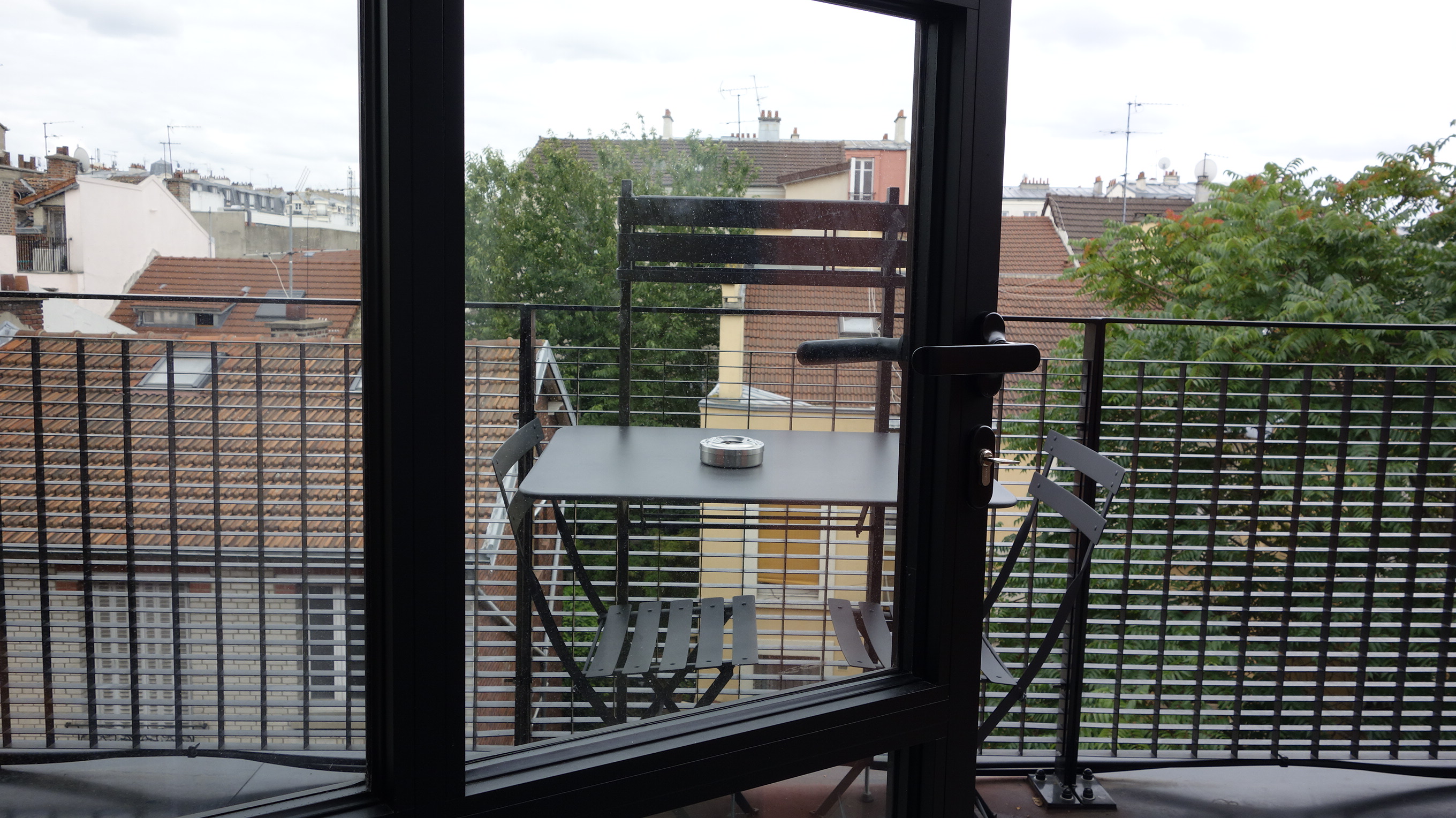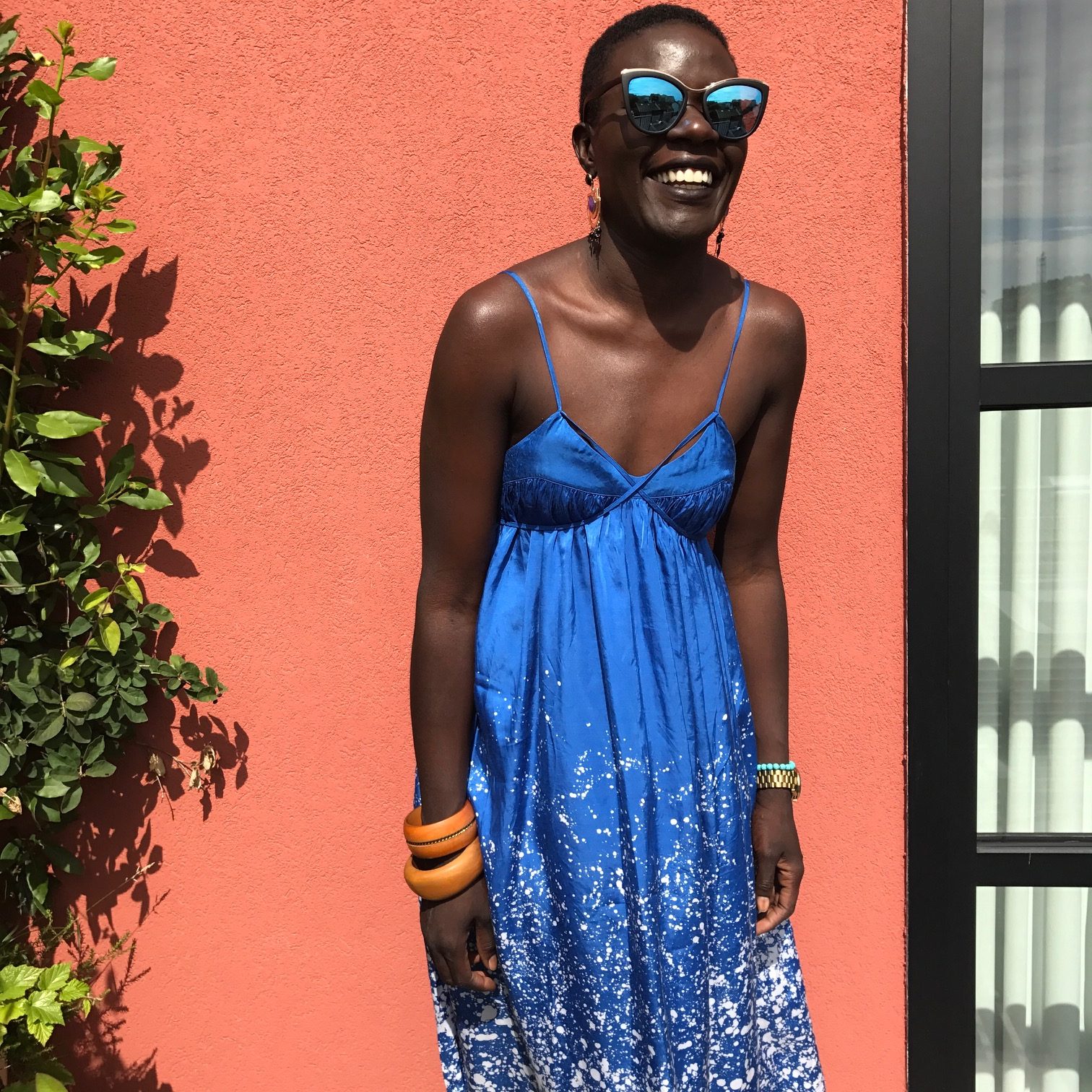 ---
TERRACE:
ohhhh here they have two massive terraces for lounging barbecuing and they even have a fruit and vegetable garden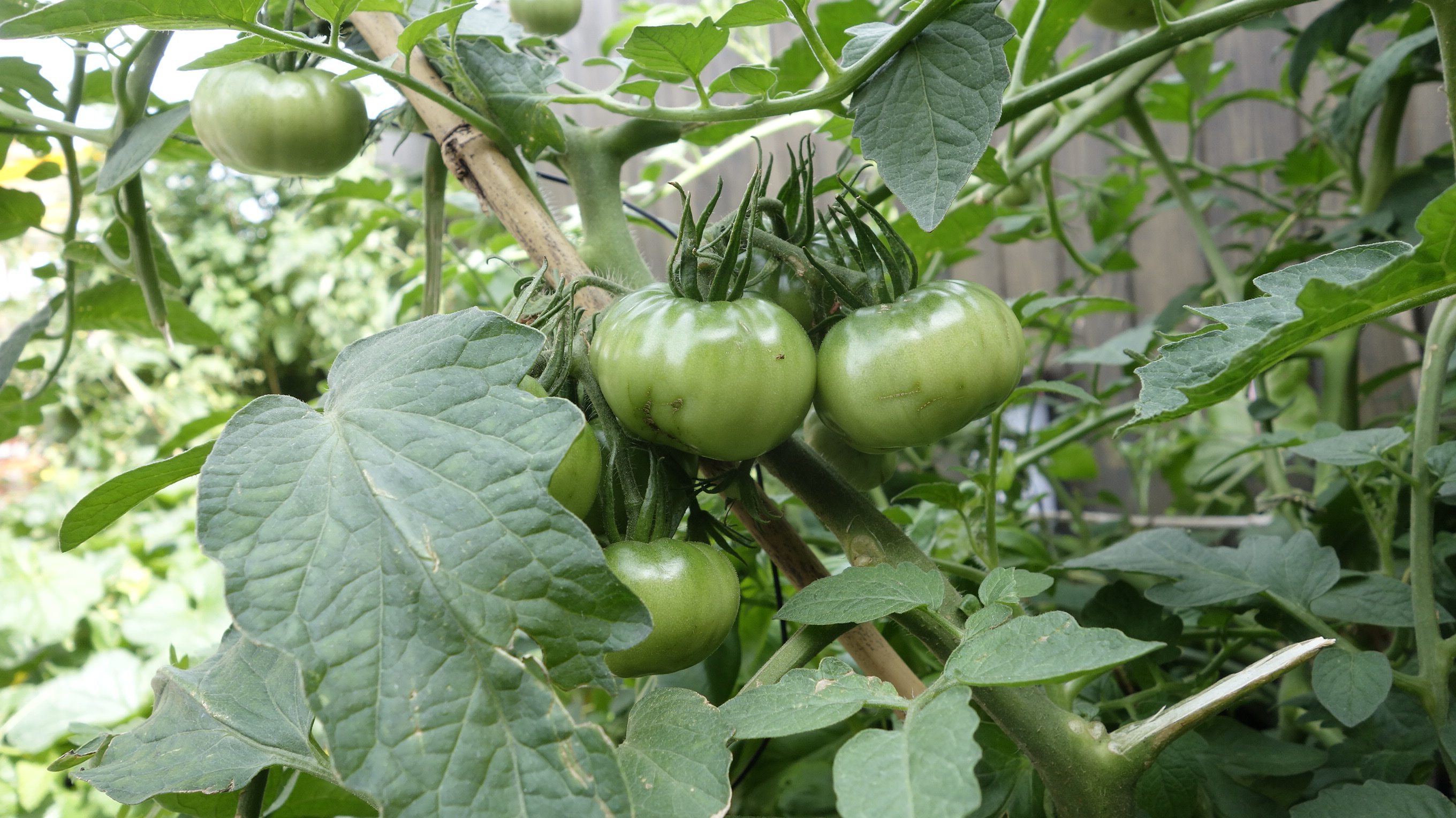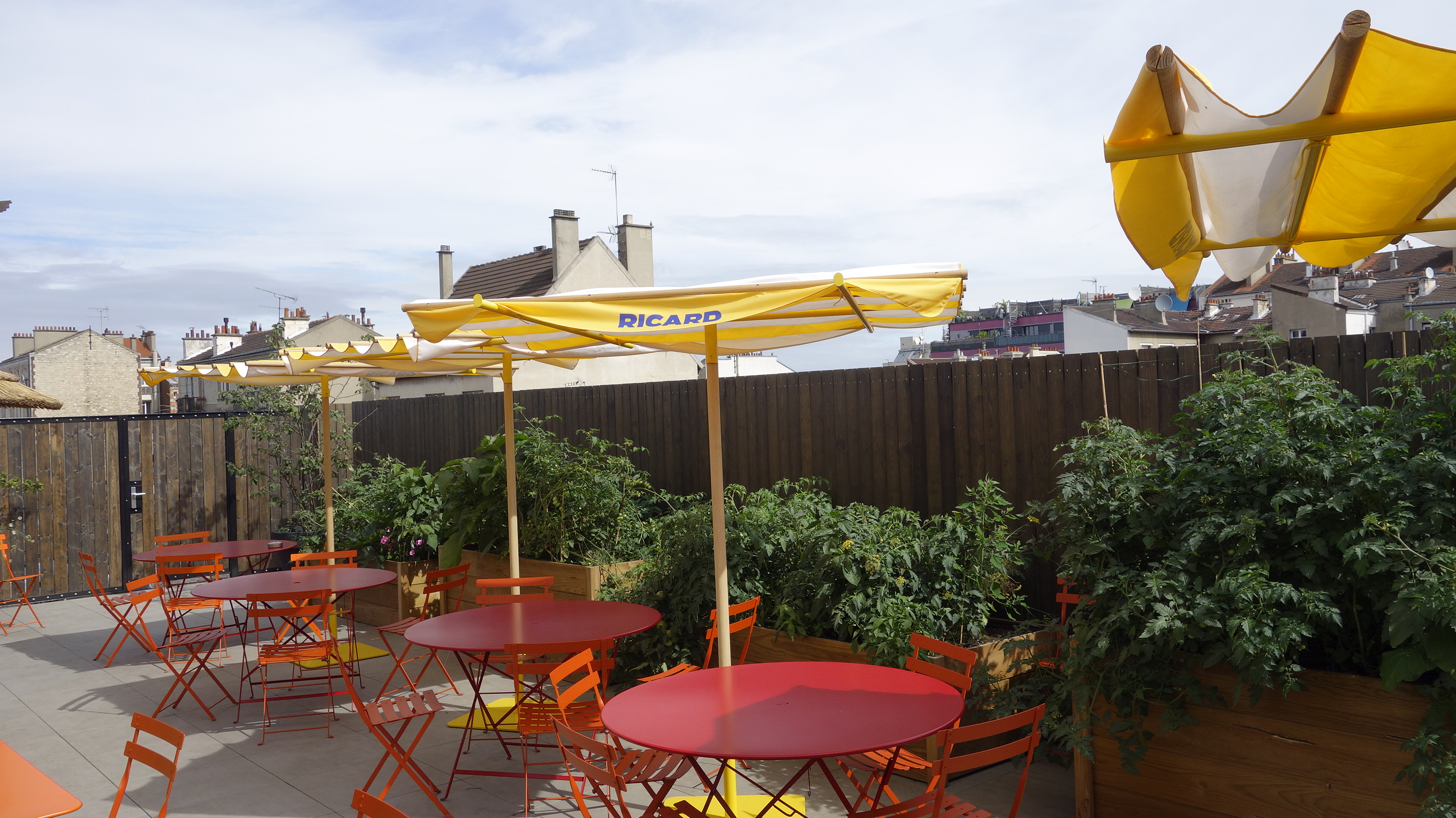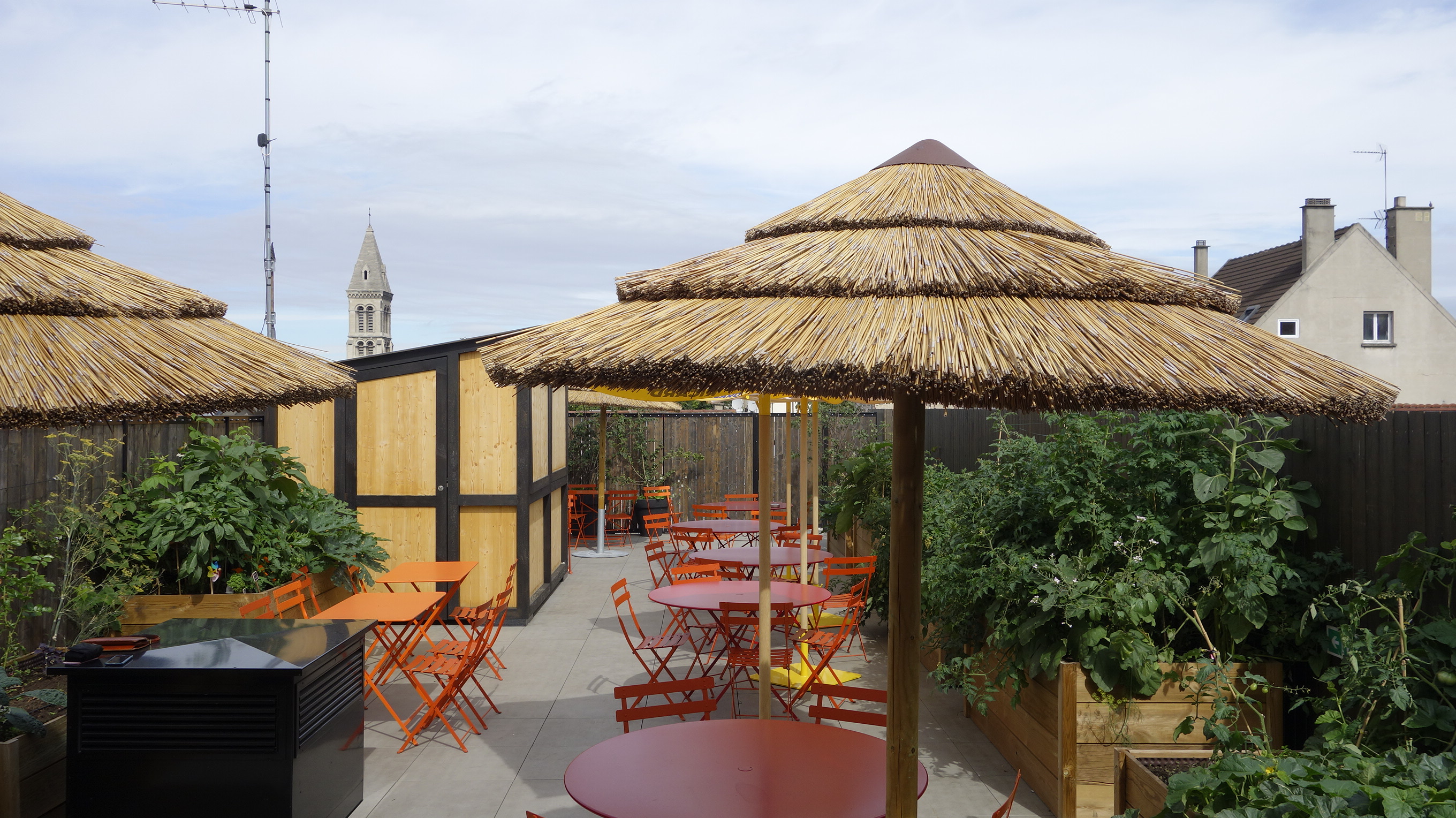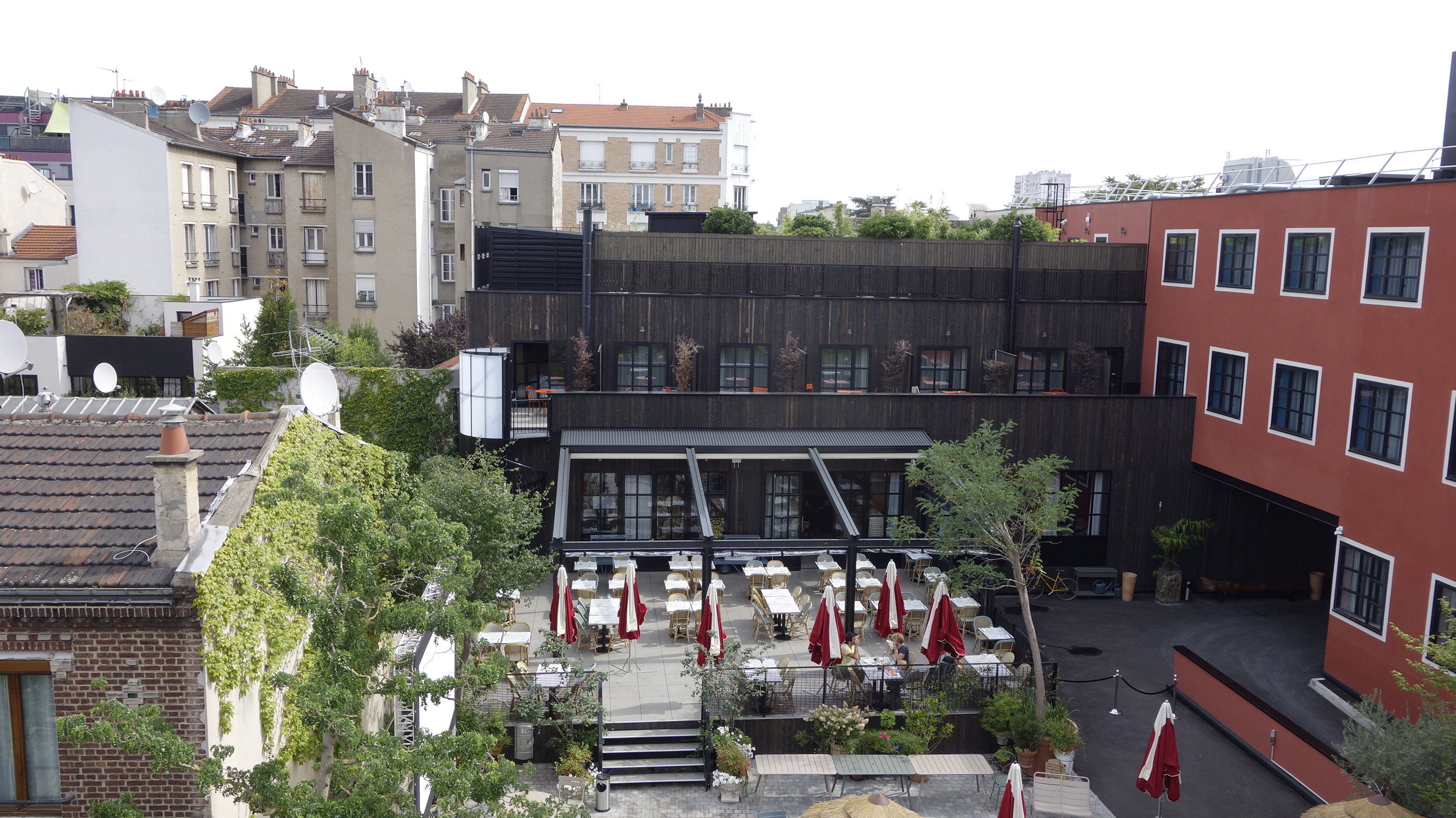 NEAR BY : Saint Ouen Flea Maket, Marche Paul Bert, Yaya , Rue des Rosiers…
---
MOB HOTEL
4-6 RUE GAMBETTA
(at the angle of 50 RUE DES ROSIERS)
93400 ST OUEN
Metro: GARIBALDI – Line 13
Metro: MAIRIE DE ST OUEN – Line 13
MAP it: