Review of Miss Banh Mi?? Vietnamese Sandwiches?in Paris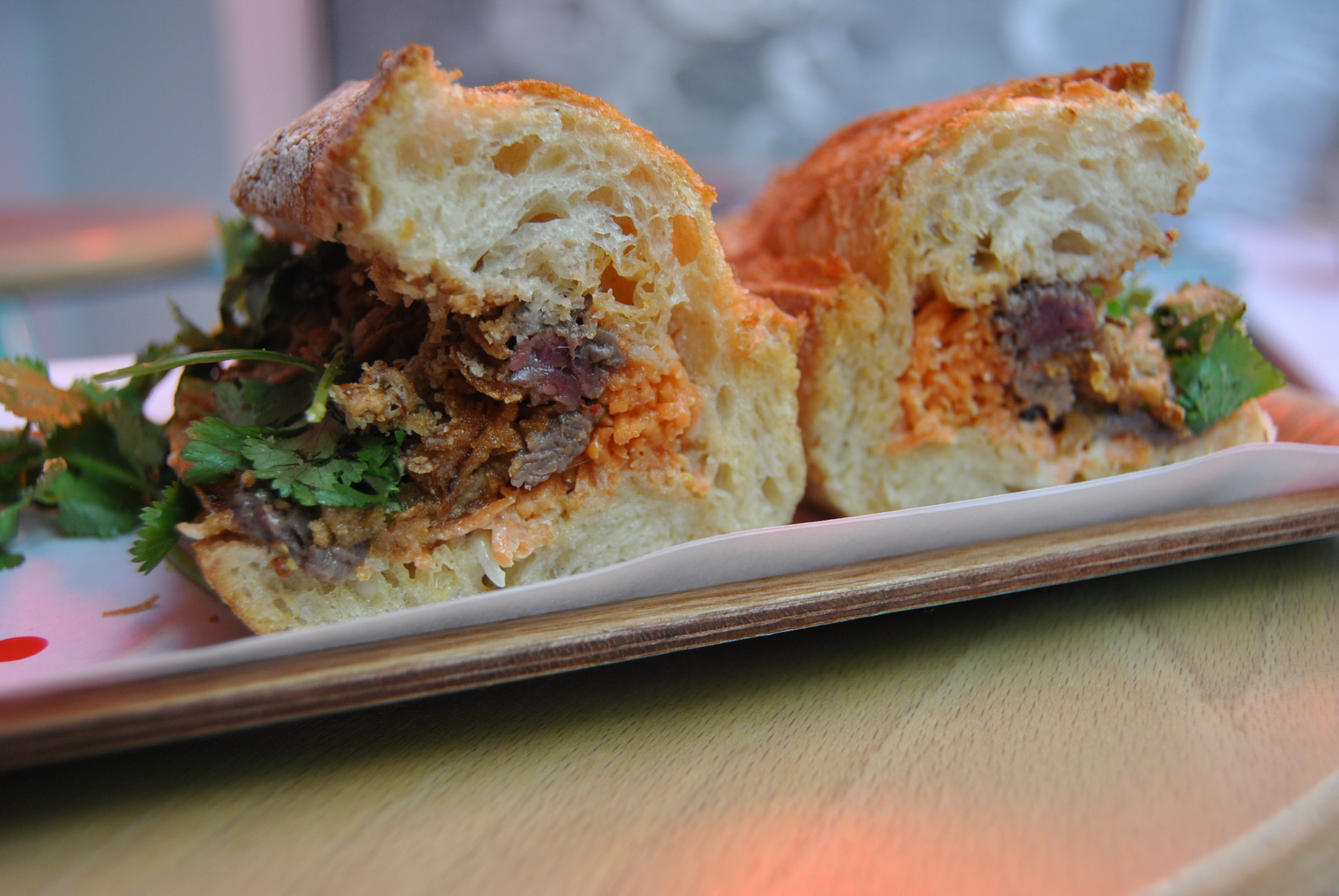 We continue with our lunch series in Paris!
Today we visit a central Vietnamese sandwich spot close to Rue Montorgeuil that changes its menu daily with a focus on fresh and local produce.
Asian food seems to be having a Parisian revival, right??Well, owners Fafi and Heidi seem to want to make it more than a hipster trend with the fool-proof focus on quality ? everything is made in-house ? even the cookies!
And we saw them batch pouring the ginger tea/ beer fresh too.
I tried the Banh Mi Bohai with beet, carrots sandwiched in between the crunchy baguette from popular bakery Erik Kayser.
You can order take away and they have a wide beer selection including the local favorite, La Parisienne.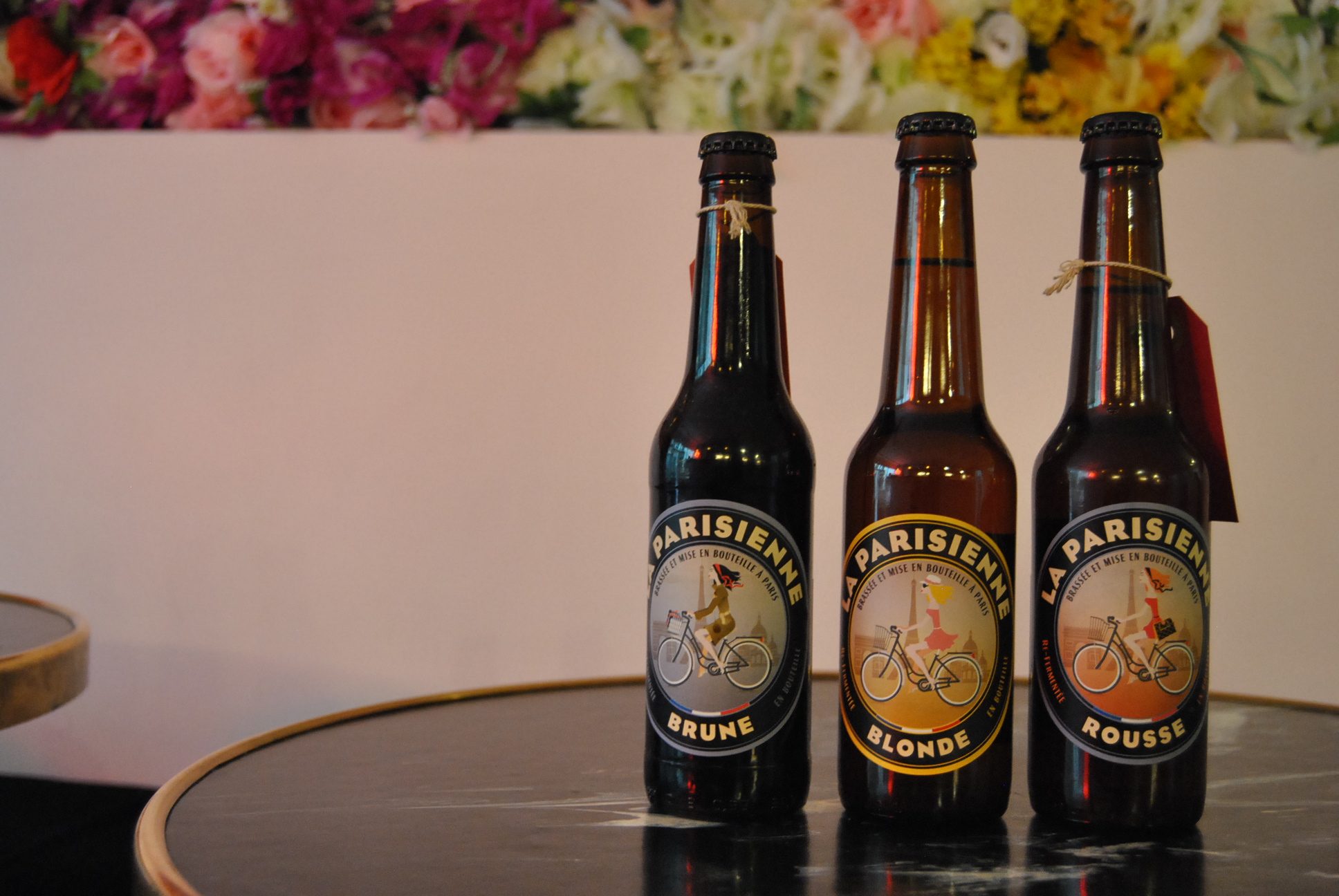 The ambiance was young, the d?cor was super colorful with a massive floral wall/ selferific ? this will easily become one of the most instagramed walls in Paris!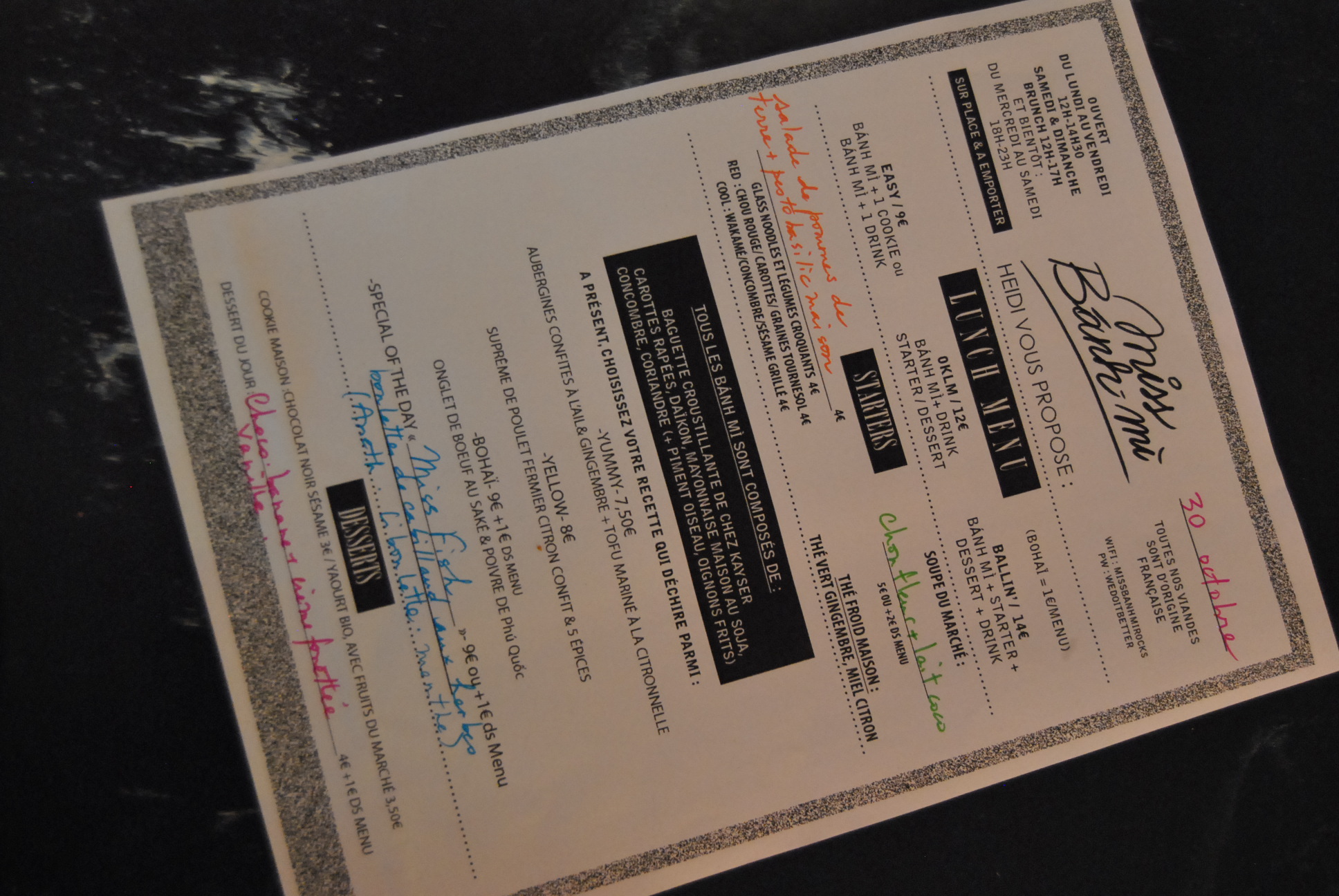 Top things you?ll like:
Healthy food with fresh ingredients
Good for Kids
Credit Card Accepted
Take-out possible
Good for groups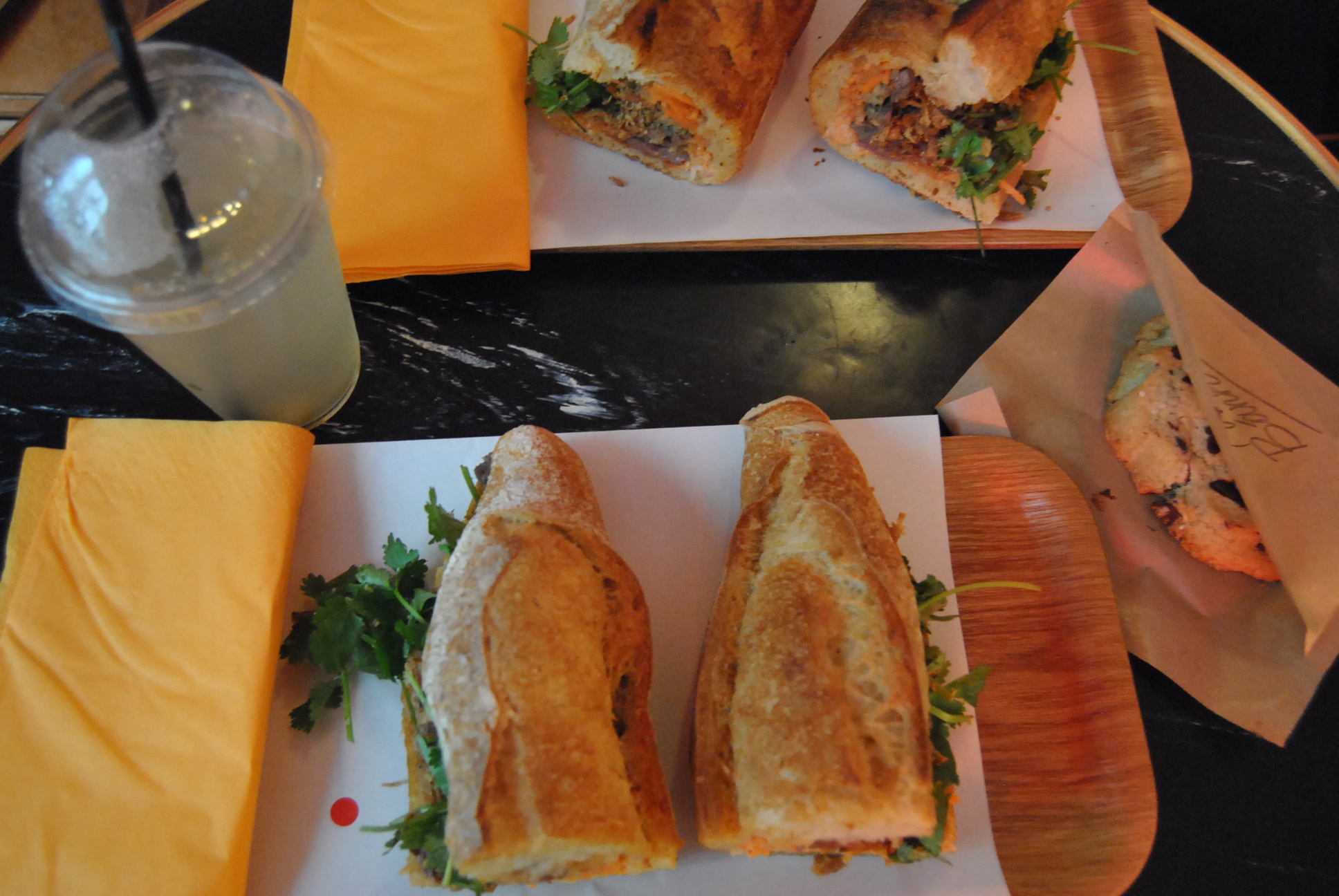 Address: 5 Rue Mandar 75002, Paris France
Metro: Sentier (3) Etienne Marcel (4)
Open: 12 noon to 2:30 pm
Map it: