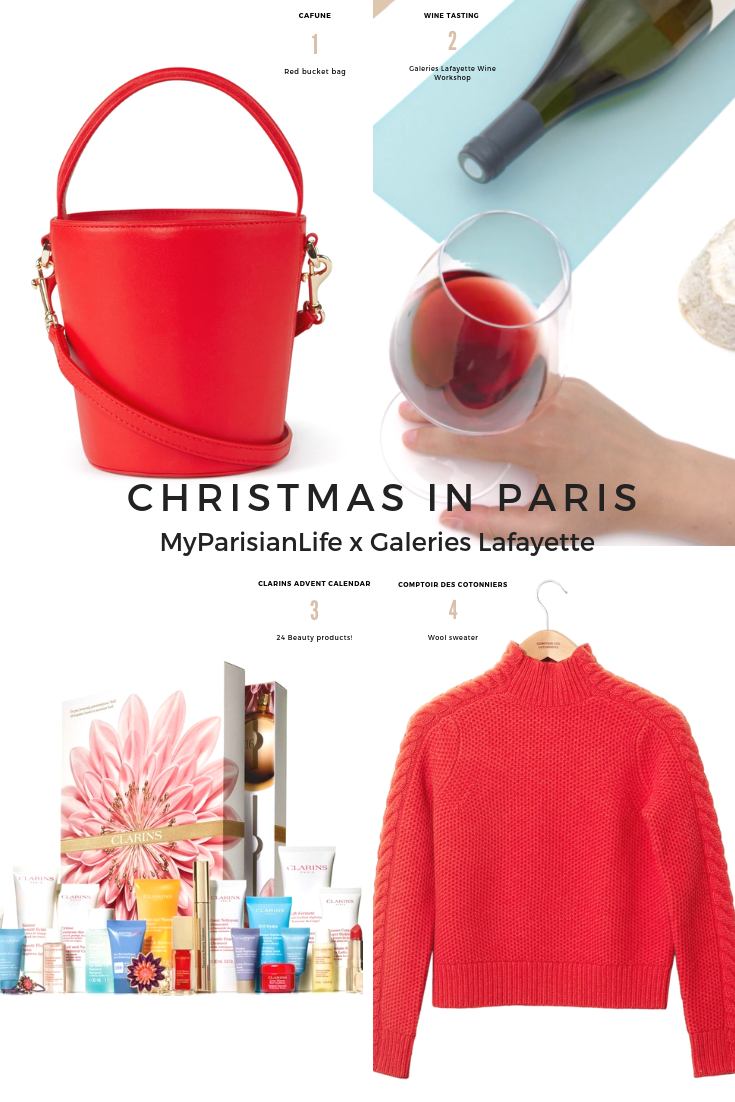 It's the most wonderful time of the year! Christmas in Paris is full of seasonal cheer and charm. If you're anything like me you try to plan ahead for your shopping list. I'm really not trying to run around a million places in exhaustion to fill up everyone's stockings. I've decided that the one-stop shopping location will do – and I've chosen Galeries Lafayette – because it's great and has everything from a pin to an anchor ( ok not really, but you know what I mean!) …
They have an entire beauty floor, Kids section, clothes from High-end designers and French high street brands, Parisian activities like Wine Tastings + Macaron workshops  …
I'll help you out by breaking the shopping pics down in categories for the people we love.
These could be for gifs of friends and family visiting from back home, or you're getting gifts that can fit into your suitcase to take to them… ok so some of the stuff may be a big bulky ( but just swap those out for postcards …et voila) …
BFF – " Les Copains " Christmas Gift Selection
What kind of Frenchy" type stuff would you get your best pal? I've rounded up four different budgets and options, that include not just things but experiences like the Wine and Macaron making workshop that's a trip! ( I tried it with Diane from PetiteinParis and you can read about it here).
There are some pretty cool clothing picks like this red wool sweater from Parisian loved Comptoir des Cotoniers
Have you seen the Netflix movie "Christmas Calendar" with the old French style advent calendar? Well, those are pretty much still a big thing here in France and every year, you can find all the big brands and even tiny shops making their own. This one from Clarins has 24 beauty products to build up to the big day of Christmas!
So I have to be honest and say that CAFUNE red bucket bag is totally what I want for Christmas (I've had my eye on it since August!)
Bucket bags are so fashion forward, but this particular shade of red and shape just melts my heart.
PARENTS
Personally If your parents are coming to town take them to see the windows at Galeries Lafayette, then head up to the Rooftop from a drink with a 360 view of Paris.
If your parents are not coming to town – and you're getting them gifts to go back home, I suggest French foodie type favorites… and beauty products. le sel Le Saunier de Camargue is perfect for a dad who loves to barbeque and a Beauty gift set for mom if you're traveling light from international French bestseller Nuxe that makes amazing facial oils.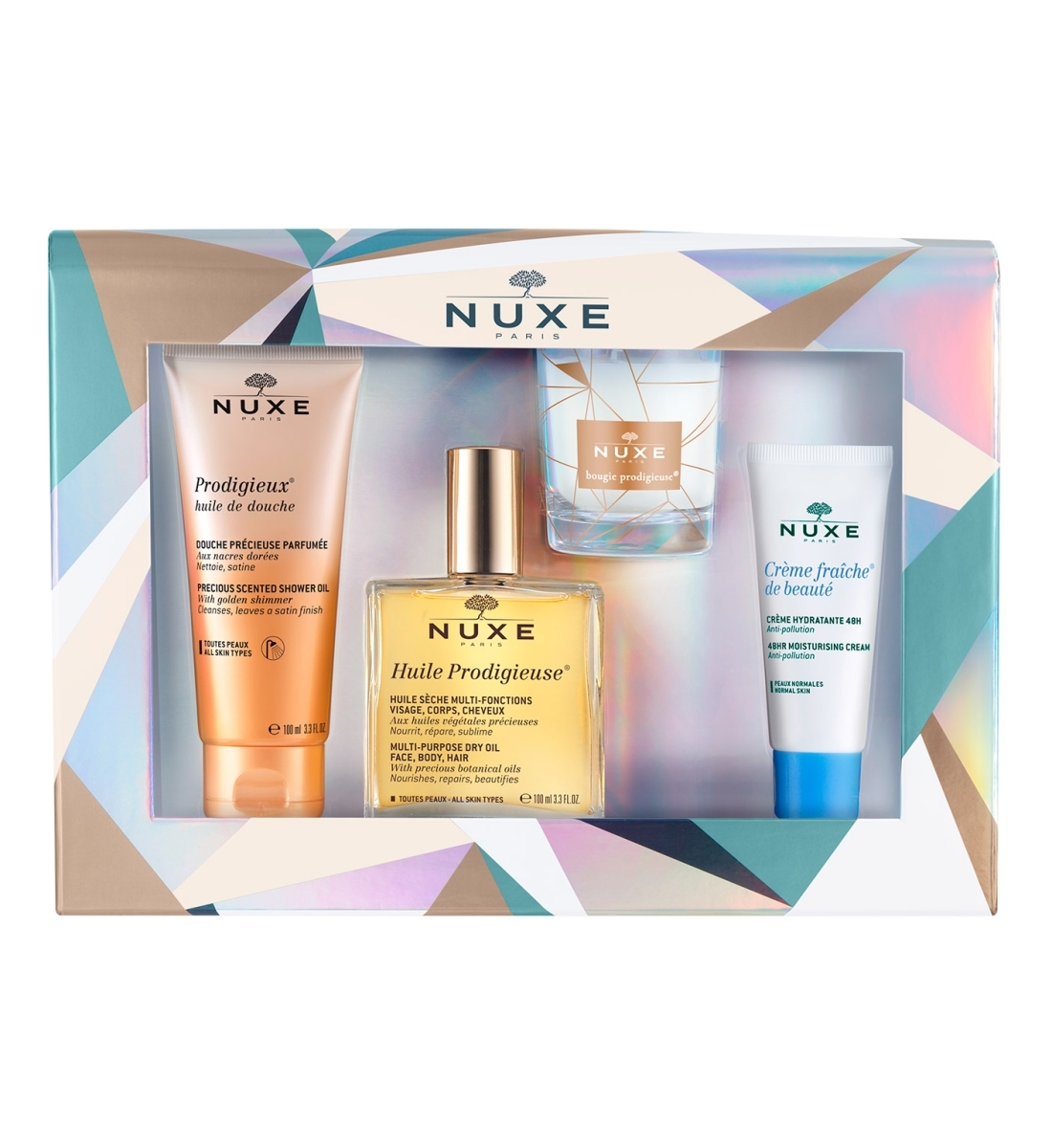 .
If you're not worried about weight traditional French cast iron pot from STAUB says the quality of a lifetime!
By the way, this one is 40% off for Christmas…so what are you waiting for?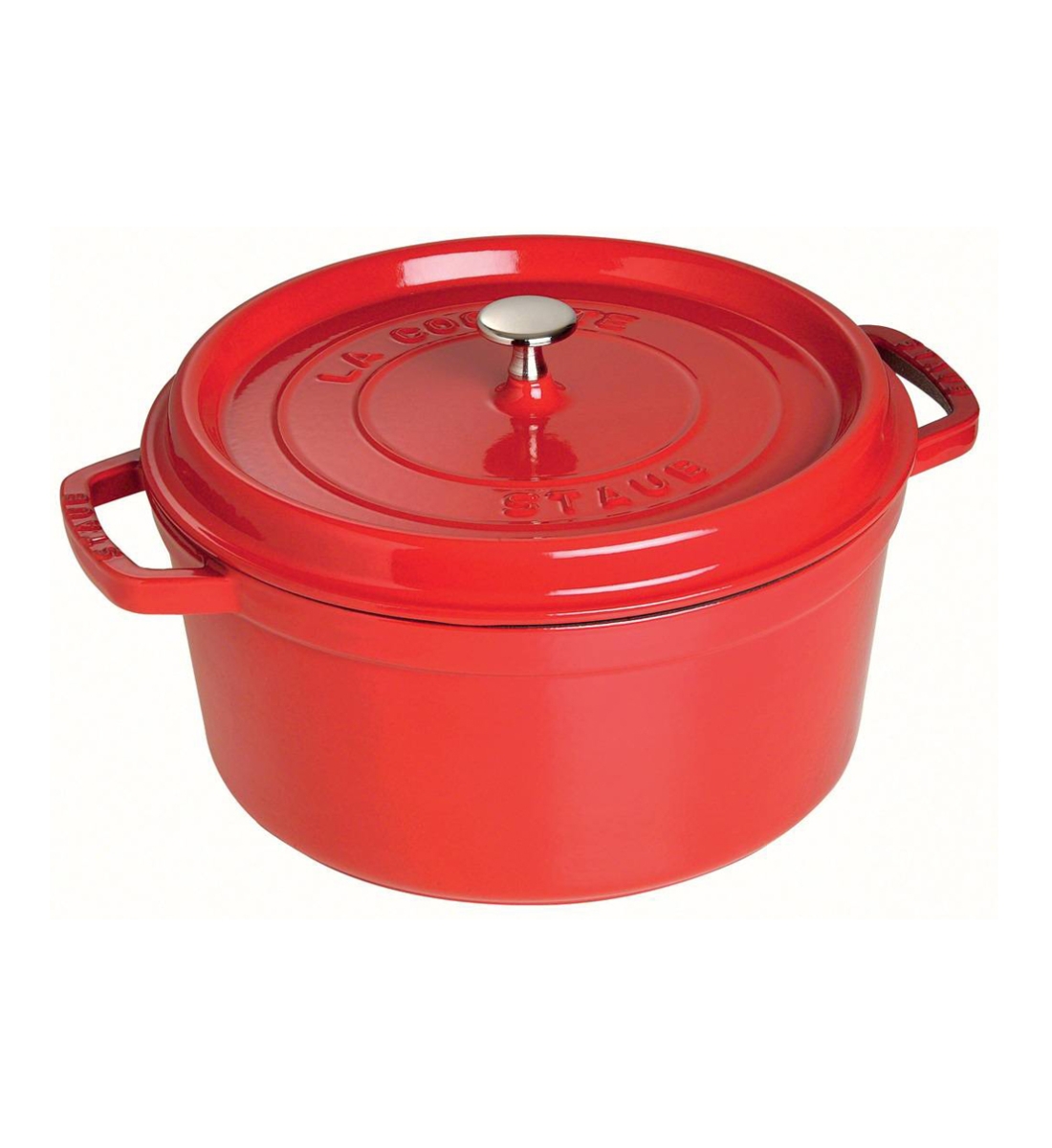 KIDS
Whether you have children of your own or just shopping for other peoples "enfants" there's tons to find in the children's clothing section, as well as the toy and the stationary section of Galeries Lafayette.
There are 2 events not to miss in the store too: The Christmas Windows and the Dream Gallery on the 2nd floor.
For gifts: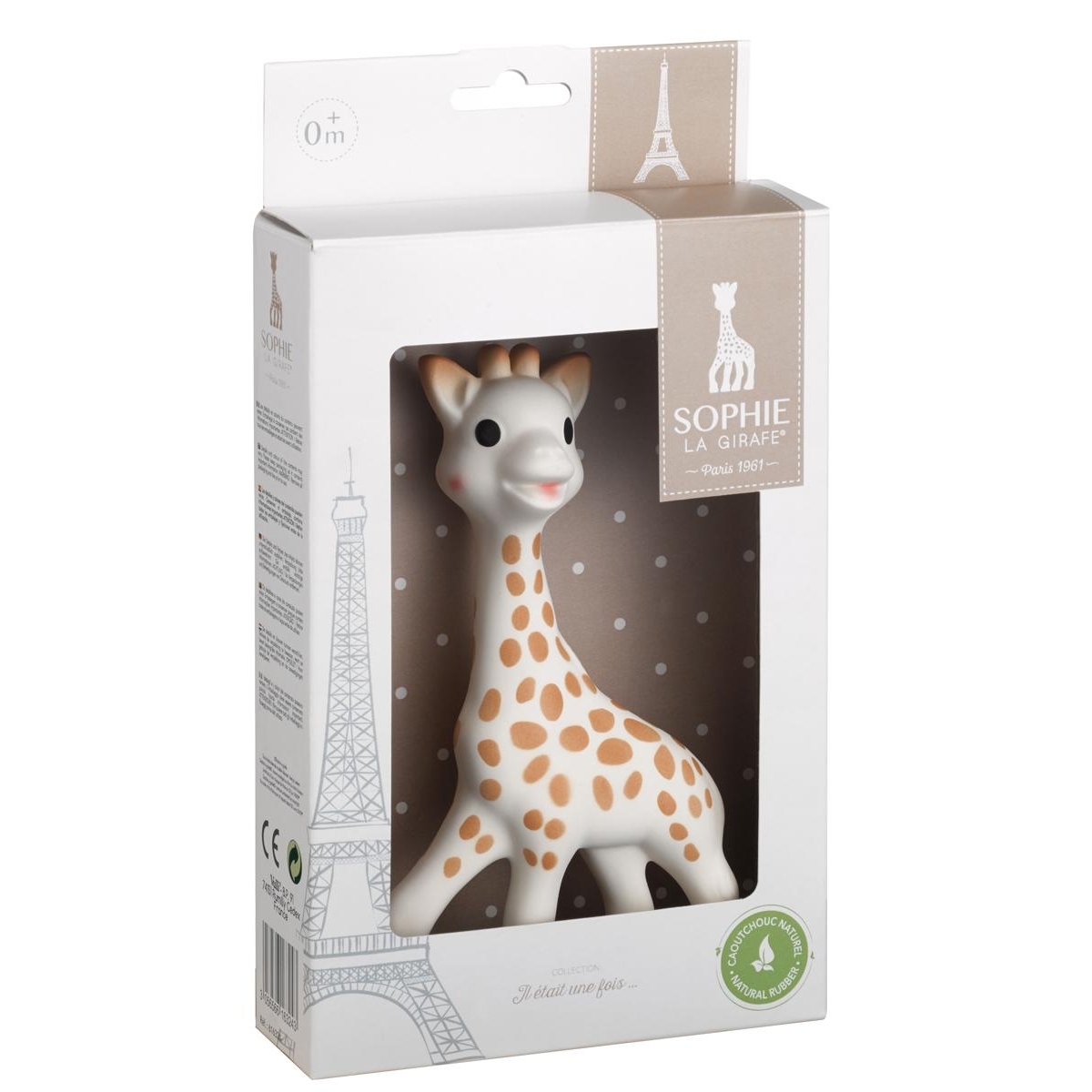 For a New Born:
every French baby gets a Sophie La Girafe ( my son had one too!) and it's the best thing when their teething too.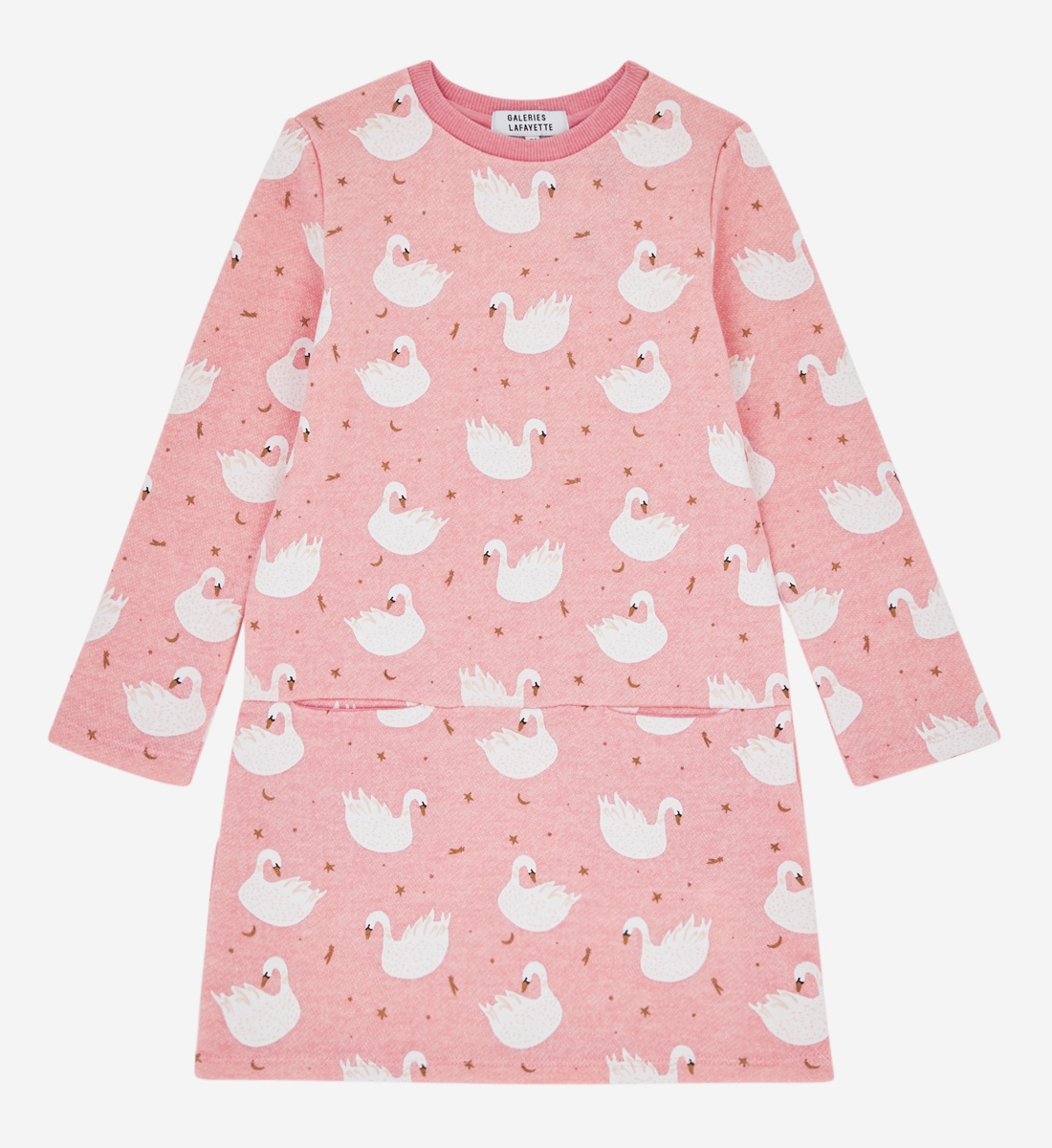 For older toddlers:
Galeries Lafayette has their own line of pretty cute kids clothes like this dress
For Him
This is slightly weird but also a bit cool, right?! Underwear that's also like art. Ok if you don't like it (hahaha) get this gift set of Perfume from Hermes.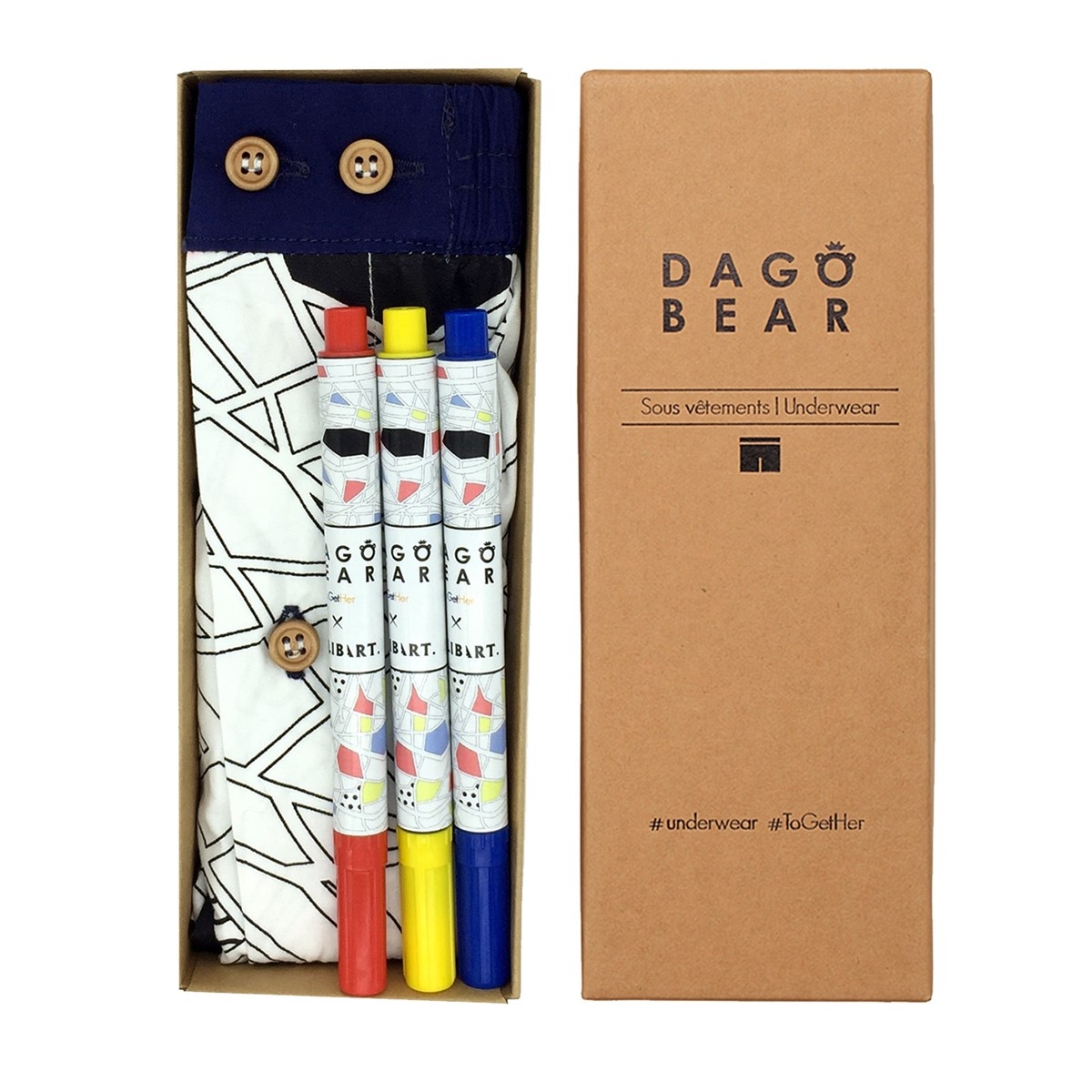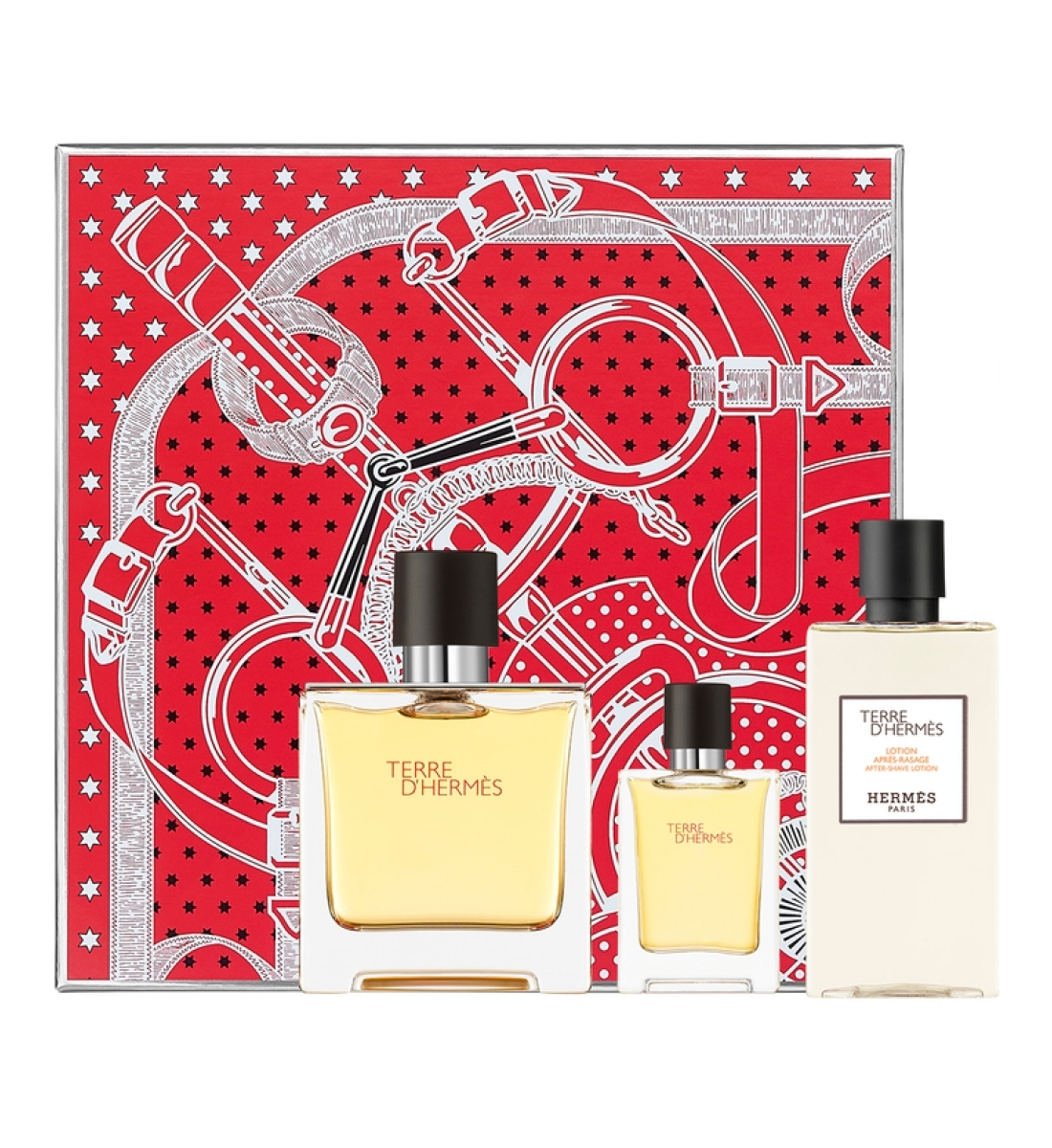 Visit Galeries Lafayette's