Cheese and Wine tasting, Macaron making and more workshops at Galeries Lafayette
When planning your trip in Paris you'd most likely look for the typical touristy things that are perfectly fitted for your bucket list. You want to be able to say you've seen this and done that. right? I get it, I really do!
But what if instead of the regular activities, you could also do some cool classes and workshops to enrich your vacation and time in France? It's a great way to immerse yourself even more (no matter if you're here for a few days or months) into the Francophone culture.
Usually going to the Eiffel Tower, Champs Elysee, a few museums such as the Louvre, Musee d'Orsay, seeing Paris from above via Notre Dame and Sacre Couer are all at the top of things to do list.
You've probably found a few websites that propose really big group trips and classes. Perhaps you're overwhelmed with the choices. I'd be too because seriously who can you trust from these long lists?
There is so much to do though that it can be hard to decide where to spend your hard earned bucks. So I want to share a few of my "alternative" workshops/classes that I've had the immense pleasure to experience and highly recommend you.
And of course, you want to get some shopping in. What I like about these new classes, if that it already compliments some of the activities you'll do here – and localize it in one place – a one-stop shopping location and workshop spot!
Perfect for: Solo Travel, Romantic Trips, Girls trips…just about any trip where you want to travel and learn something new!
We were about 16 people to try this pastry workshop in the Galeries Lafayette 3rd floor La Conciergerie ( L'Appartment written on the door, also close to the Agnes B stand). Its cool decor is rustic chic with lots of sofas and plants when you enter. Hang up your coat and you can take a seat anywhere. Don't be shy – I sat beside some people I just met there and we started to talk about food wine and life in Paris. Later, I saw my friend Diane from Petite in Paris and we had the best of times!
As the class started we got an introduction to Macaron making techniques (like the French way versus the Italian way of making the meringue) as well as a breakdown of ingredients. Throughout the process, they showed us how to make 2 types of macarons: chocolate and pistachio, with ganache.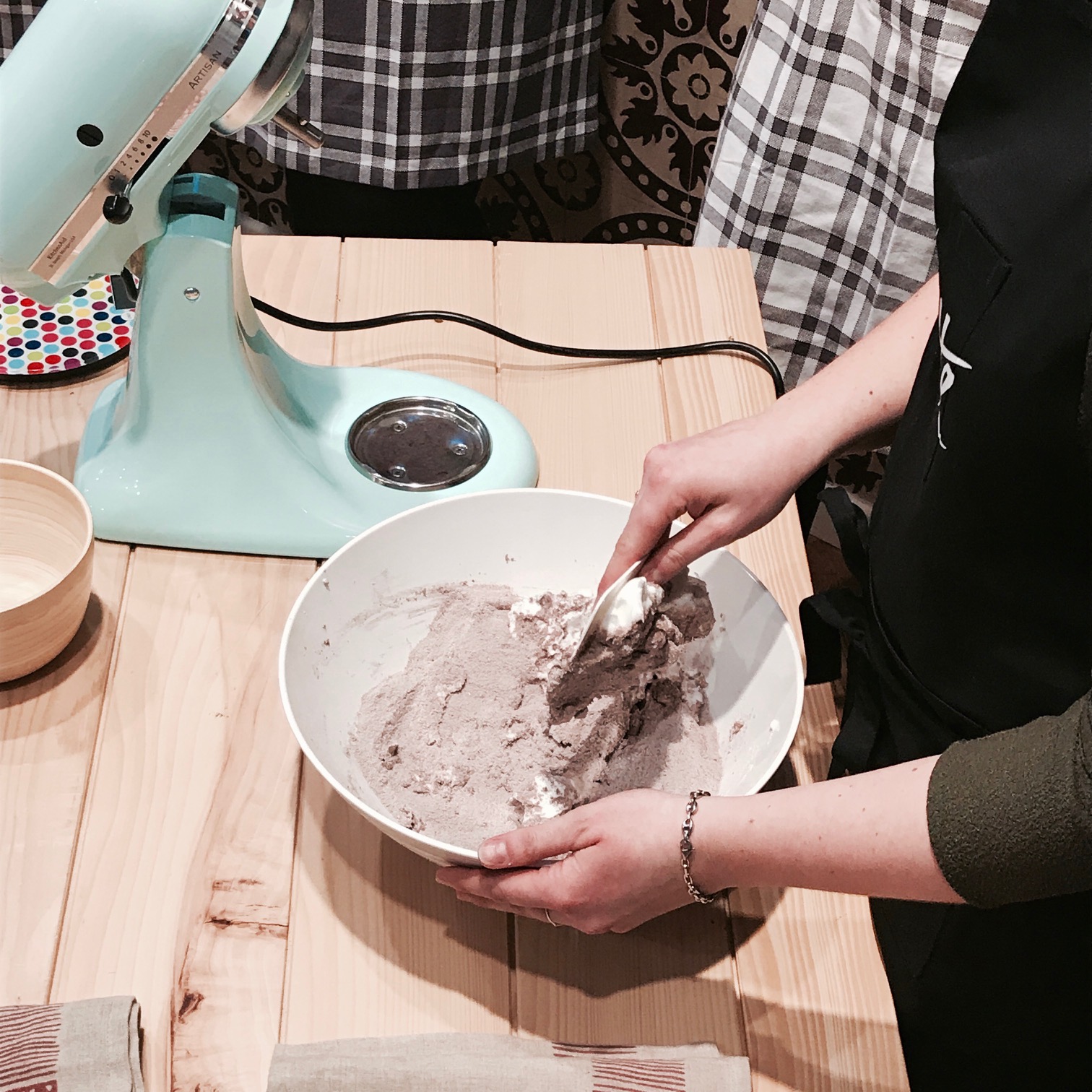 Oh, my lord, I wasn't ready for the outcome. If I do say so myself – you guys may have to start calling me the next Martha Stewart …hahaha
I had so much fun pipping, mixing and chatting. And it did sort of feel like on a TV set as at certain point they invite everyone up to try the different techniques first before we do our own personal macarons.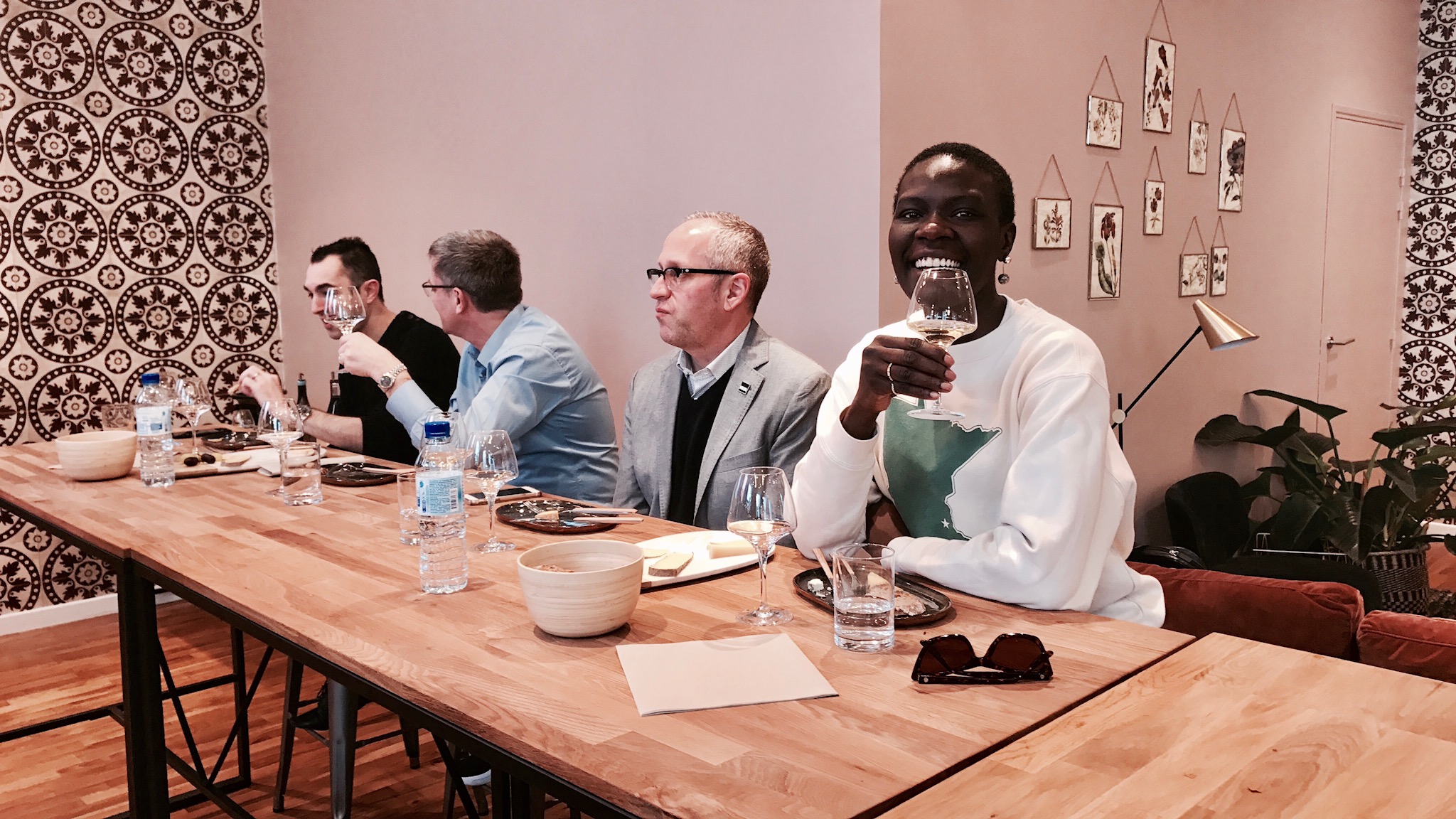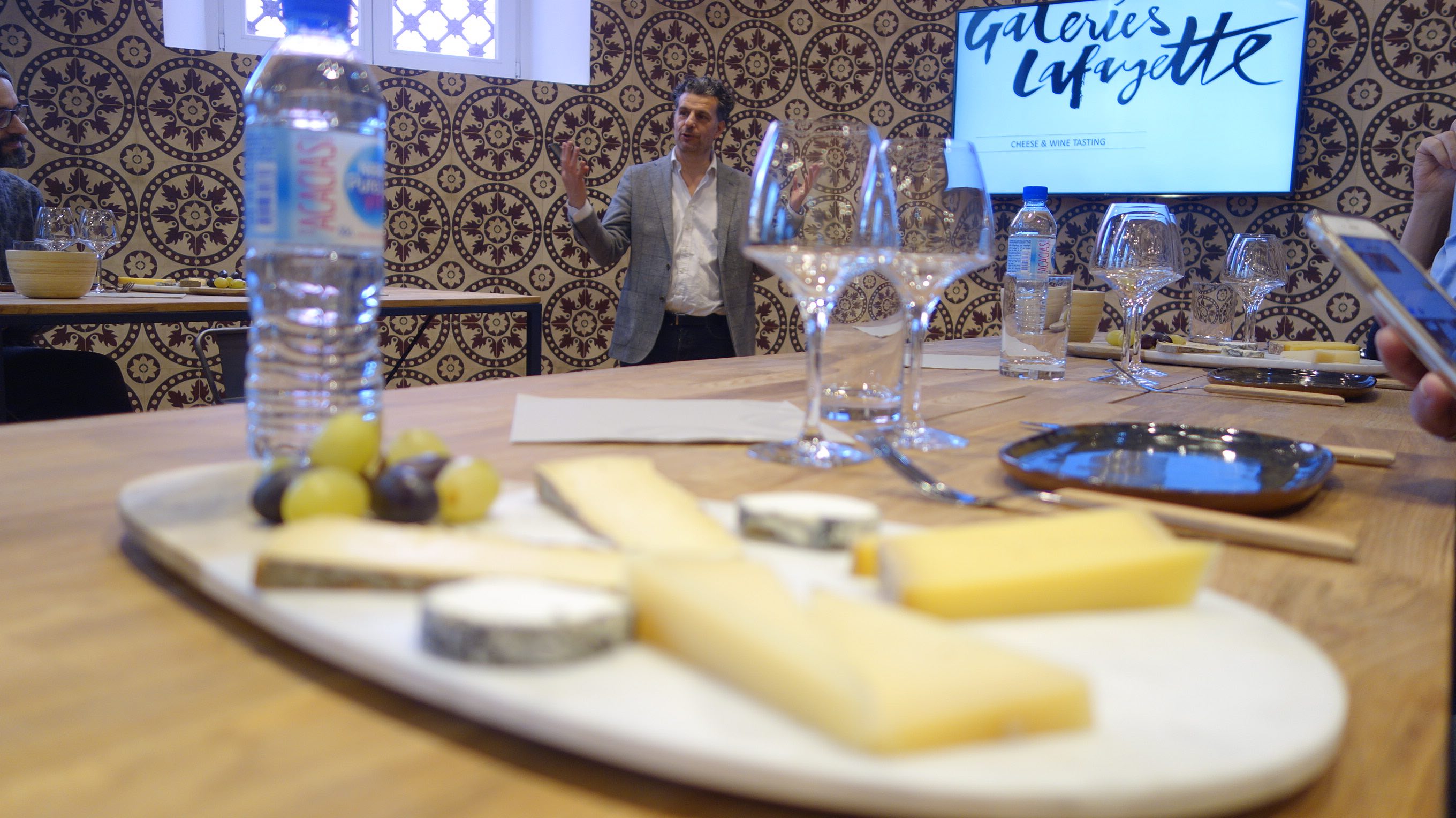 Let there be frooooommaaaaggee! You guys know how much iIlove me some cheese (guess living in France is like heaven for this!) but here this night I learned so much more about how to pair the best wine with the best cheese.
We started with various cheese, and 4 different types of wine. All exploring different regions of France, the grapes as well known vineyards – typically what goes with what kind of breakdown and little anecdotes.
one and half-hour long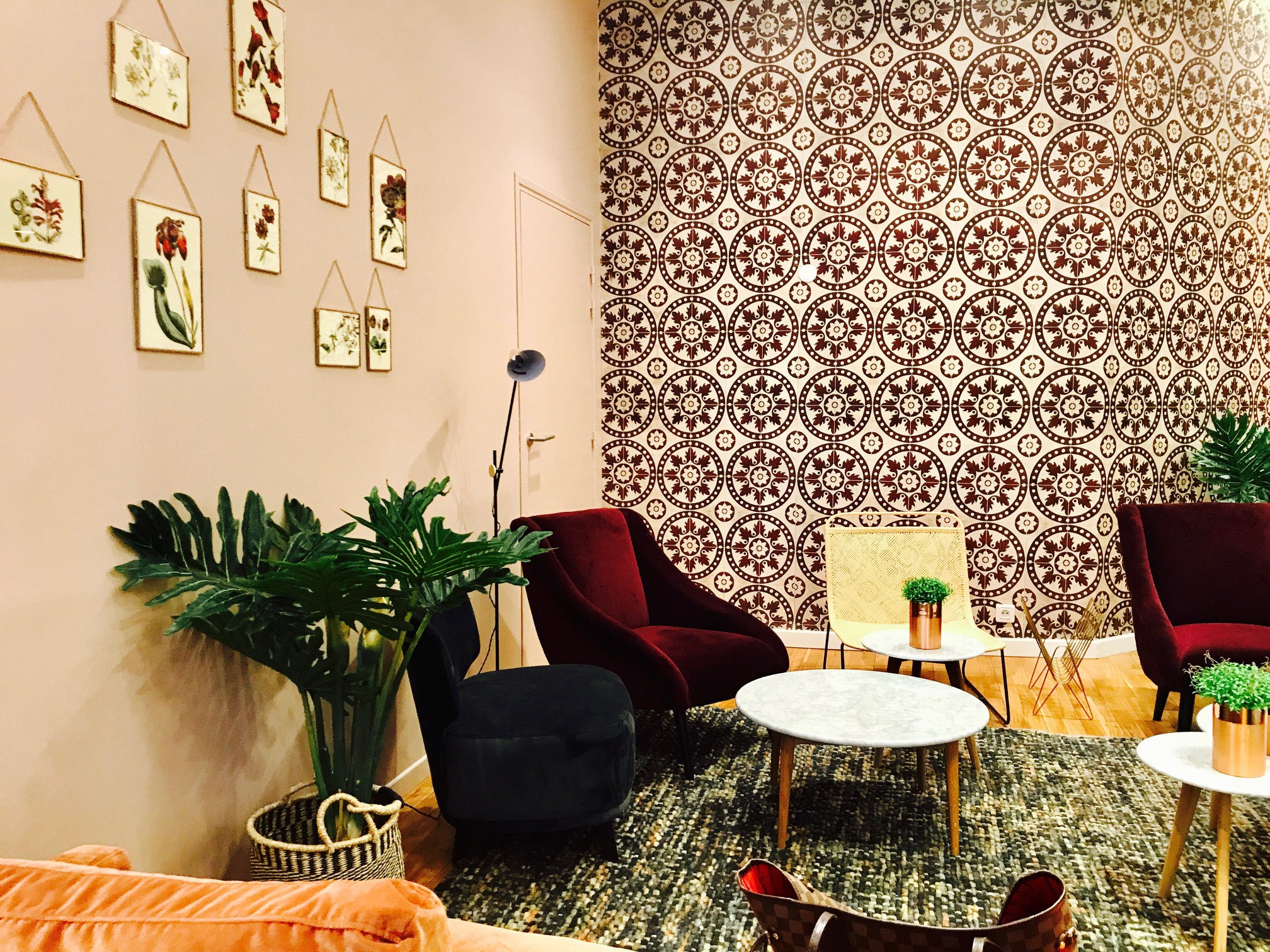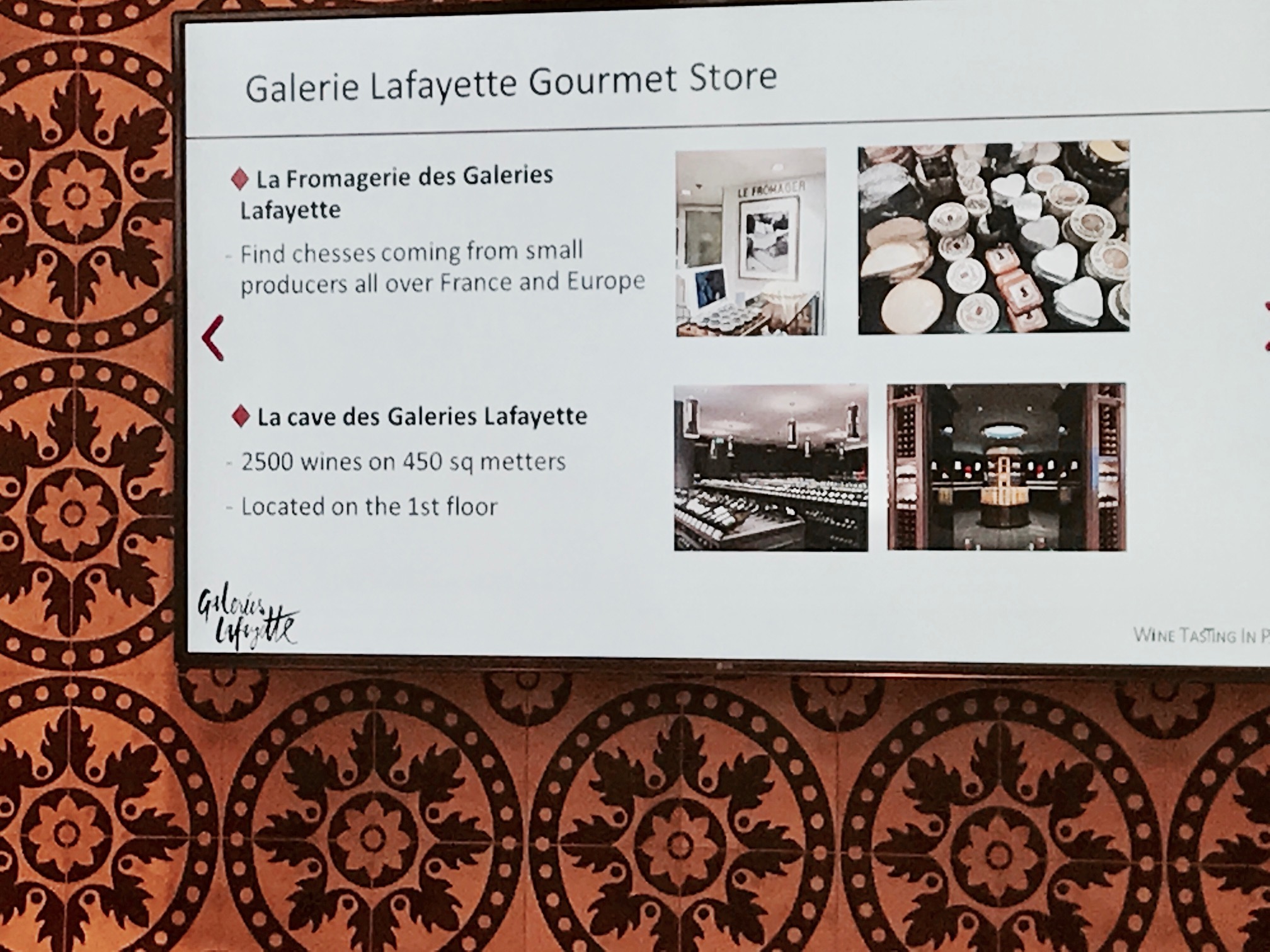 The class I took was at 12:30 pm to 2 pm and needless to say I was buzzed for the afternoon. But I'm a light drinker so after 4 glasses I felt like I had a mid-afternoon party going on!
The presentation was great because not only was the sommellier very knowledgeable and open to our questions, he had a great sense of humor and spoke perfect English!
Beauty Workshop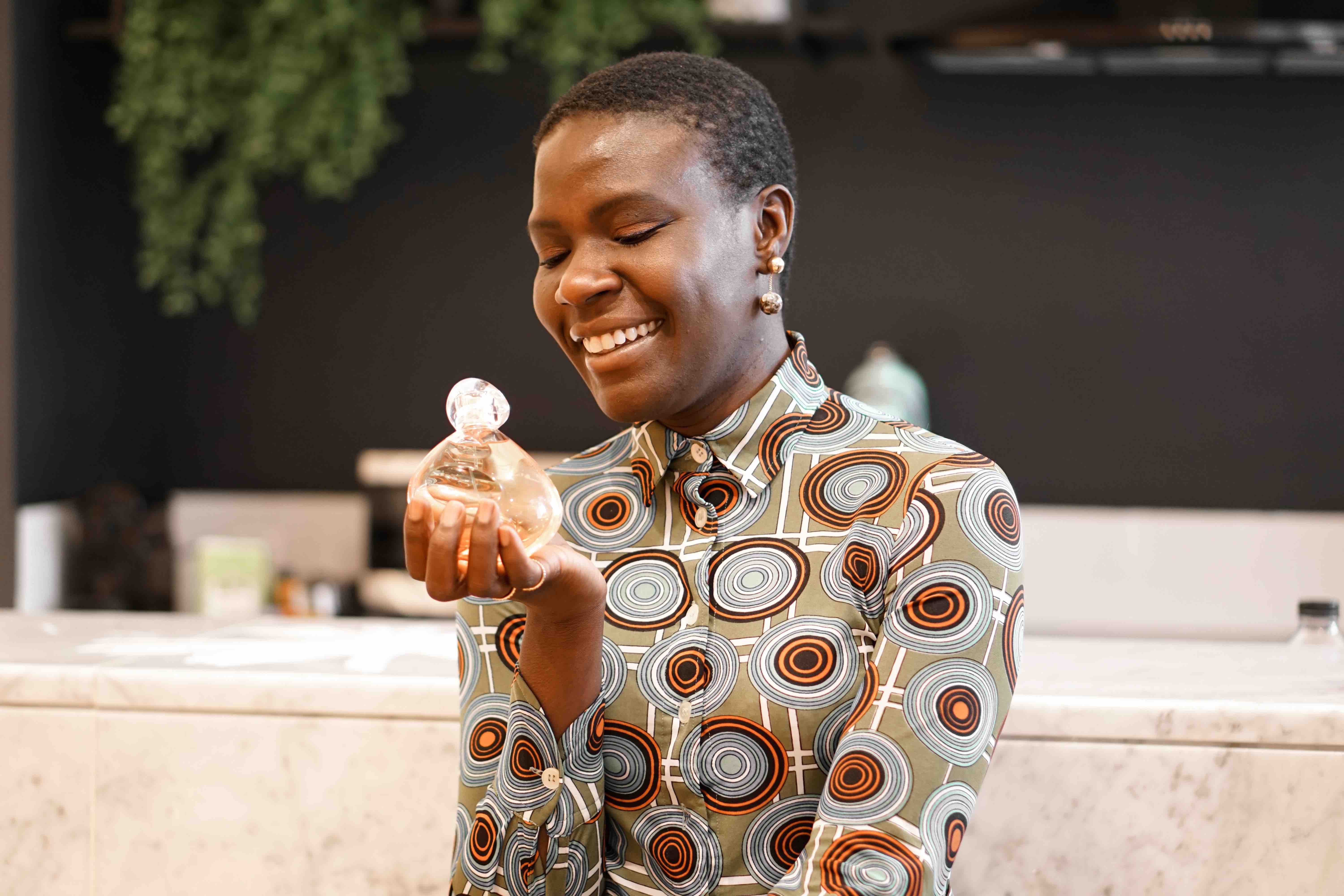 Now you can't tell me that while visiting Paris you haven't made your list of "Top Parisian beauty and Pharmacy brands to try/ stock up" ?
But what if you can have a sit down with some of the best beauty brands, with a small group, and have them show you what works best for your face, shape, and skin? All customized to your everyday routine, and even the more fancy night out look too.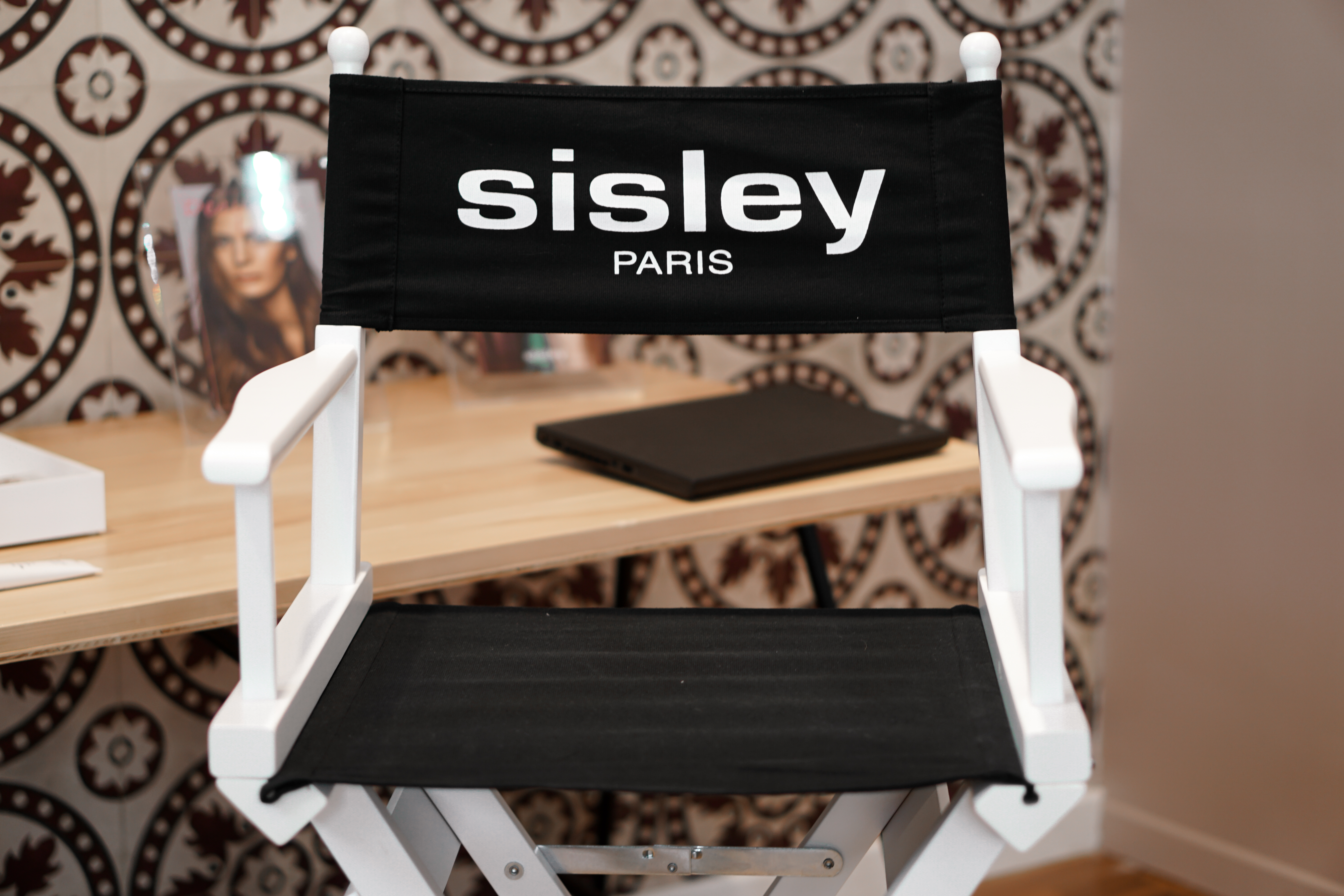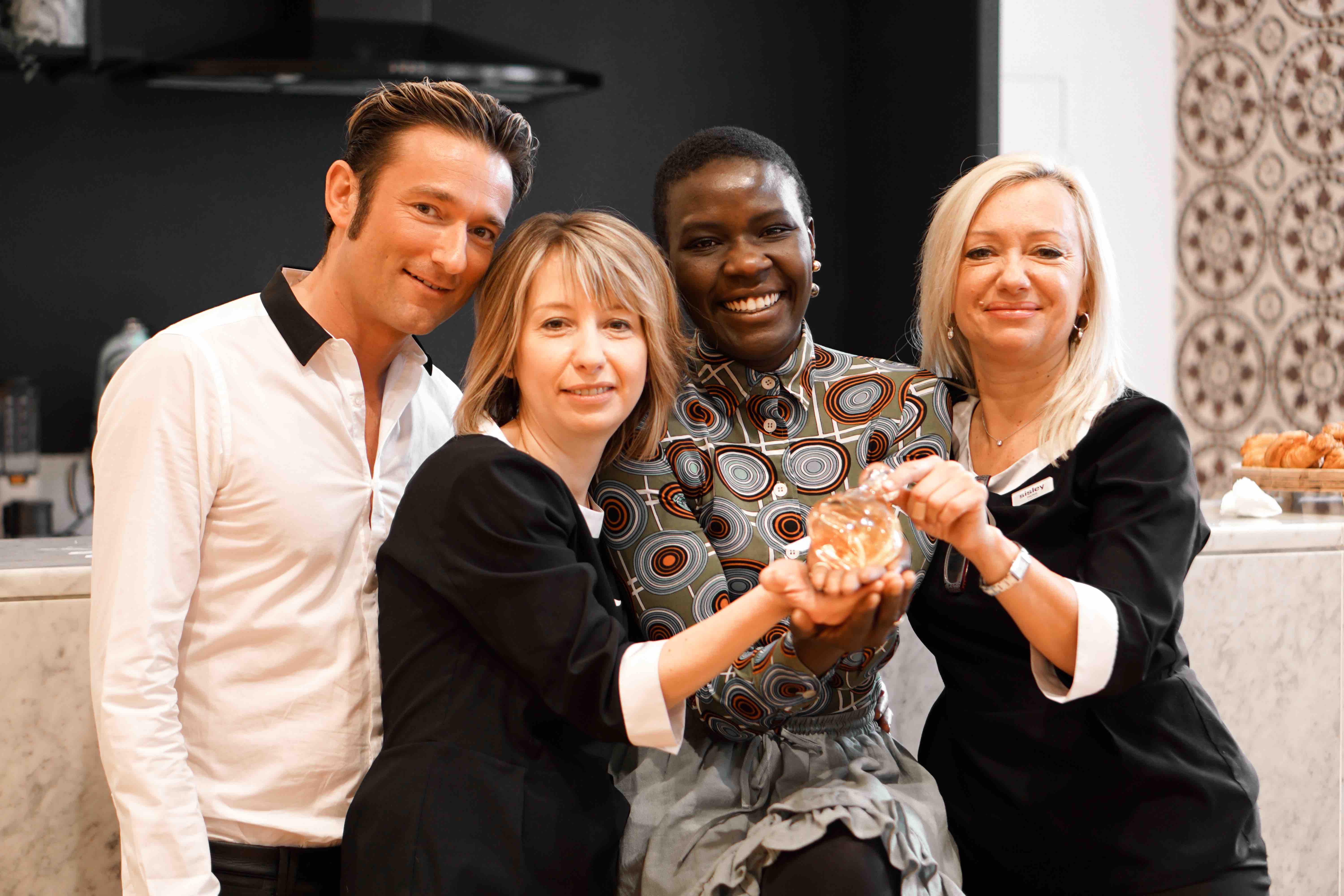 Well, Sisley Paris did just that: they showed us how to create 3 looks for your skin tone with Sisley products. Description of such the brands best products such as the 2018 award-winning (ELLE Magazine) Black Rose cream and options for all skin types coming soon. I was not able to get a perfect match for mine, to be honest, if you have dark skin, it's best to call before reserving so they can know in advance to bring a larger gamme of foundations. All in all, it was fun more than educational, and you learn a lot about creating a trendy look for your skin type.
If you'd like to try my favorite the WINE AND CHEESE workshop – I'm offering a 10% discount. Just enter "WINENOT" at checkout on the Galeries Lafayette page.
Enjoy my loves – and I'd like to know how you like it, so please share in the comments (or email me!)
ADDRESS:Galeries Lafayette 
| | |
| --- | --- |
| Saturday | 9:30AM–8:30PM |
| Sunday | 11AM–7PM |
| Monday | 9:30AM–8:30PM |
| Tuesday | 9:30AM–8:30PM |
| Wednesday | 9:30AM–8:30PM |
| Thursday | 9:30AM–8:30PM |
| Friday | 9:30AM–8:30PM |
This article was in collaboration with Galeries Lafayette. All the products and ingredients are available at Galeries Lafayette!