There's a new coffee shop open in the Marais (actually closer to Bastille metro) on a calm side street that's already famous for another cafe we love. Yellow Tucan is calm and friendly  with great service in French and English.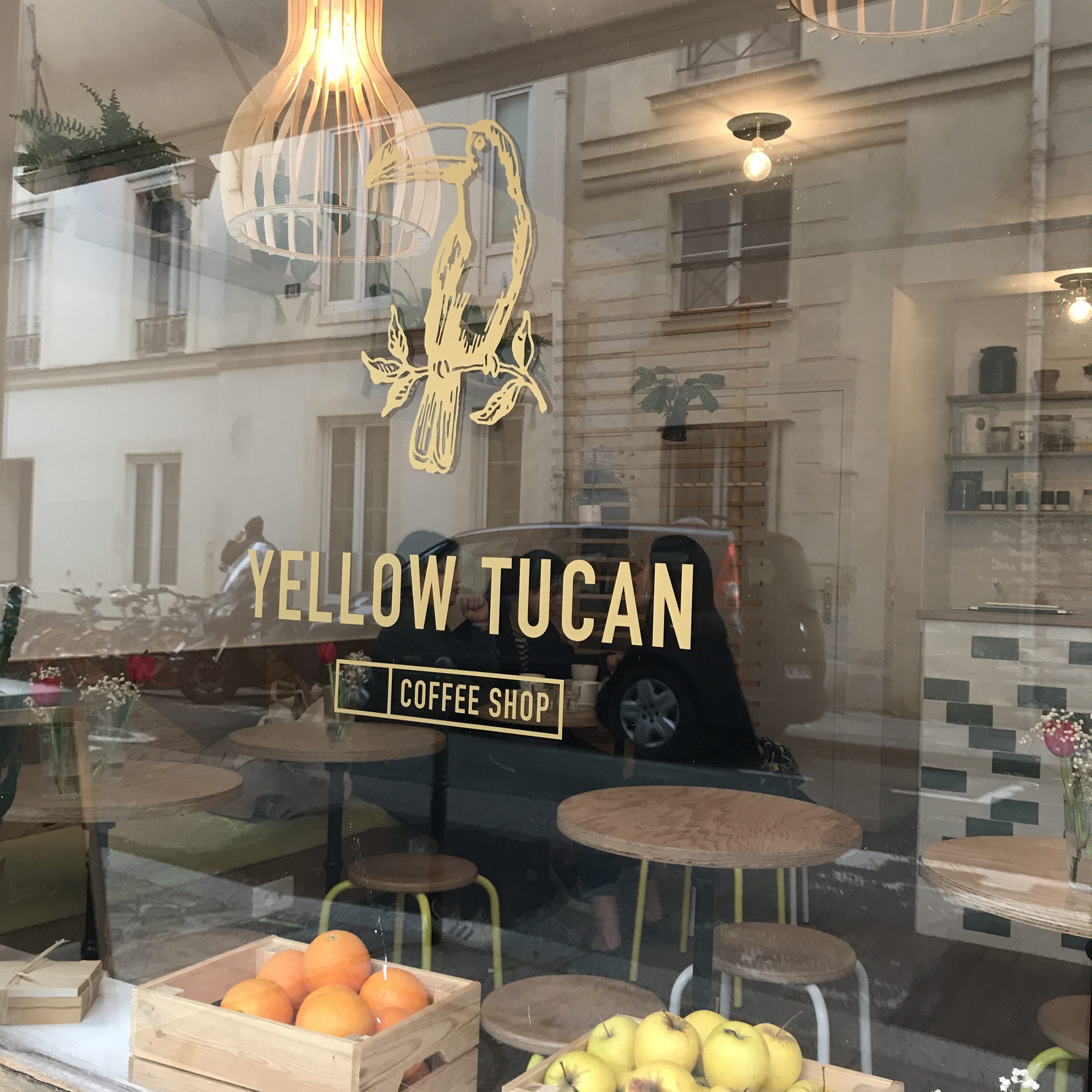 Yellow Tucan (75004) has coffee roasted at Five elephants in Berlin right now, so if you know these guys you know the coffee is great! I had a cappuccino for 4.50 eu, espresso 2.50 eu, tea and fresh pressed juice 5 eu. Lots more on the menu: granola, cookies cakes and scones…you know the regular suspects to keep us comfy with good coffee shop food.
if you're in he mood for something savory or for lunch there's also soups and tartes 8.50 eu to 9.50 eu.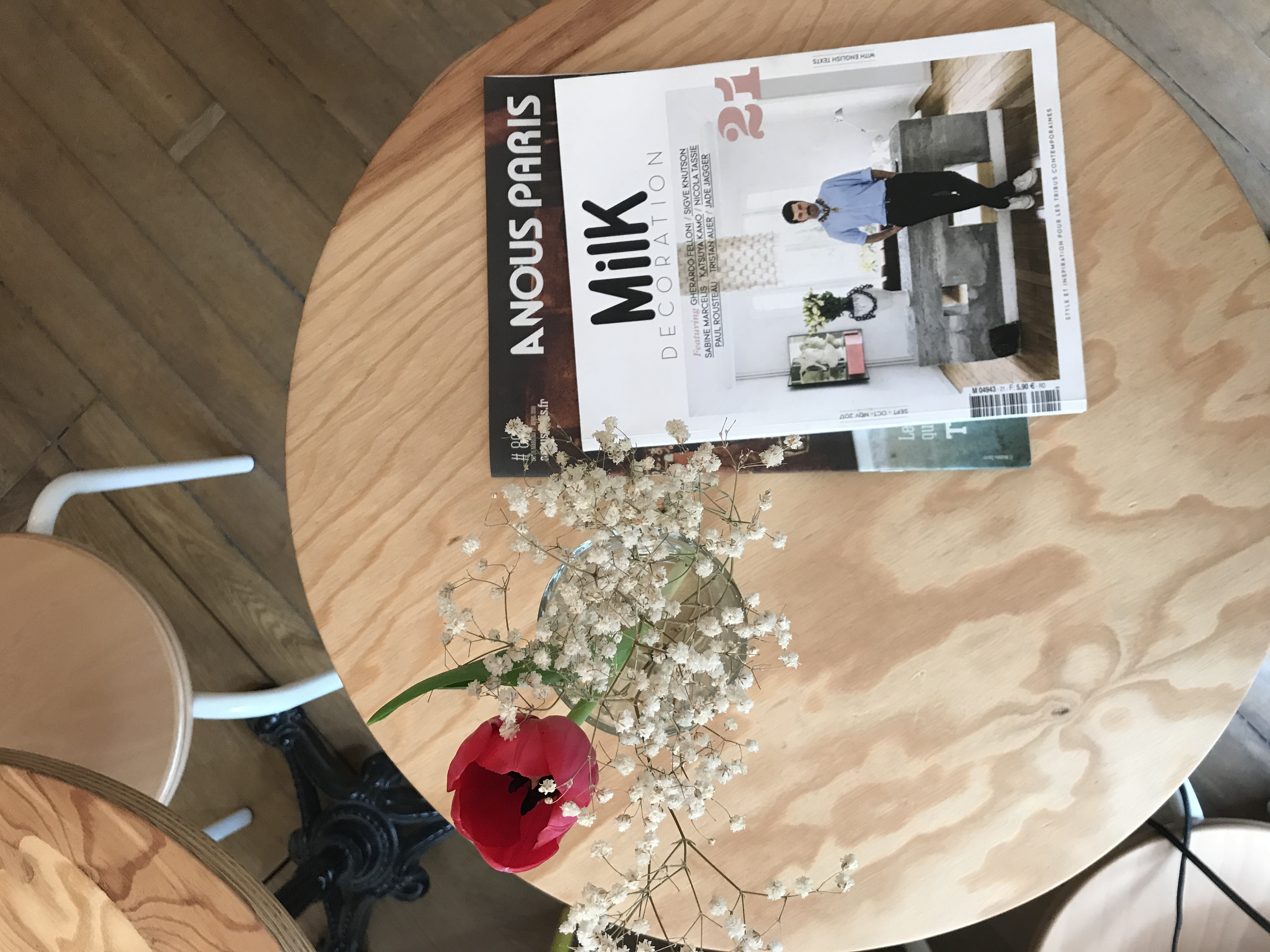 Space is intimate but big enough to hang out with a group of friends.
The ambiance is super chill – friendly barista, nice artwork in the walls, flowers on tables and magazines to flip through.
they're open everyday (except Mondays)
8:30am to 6pm
9:30am to 6pm on weekends
Map it: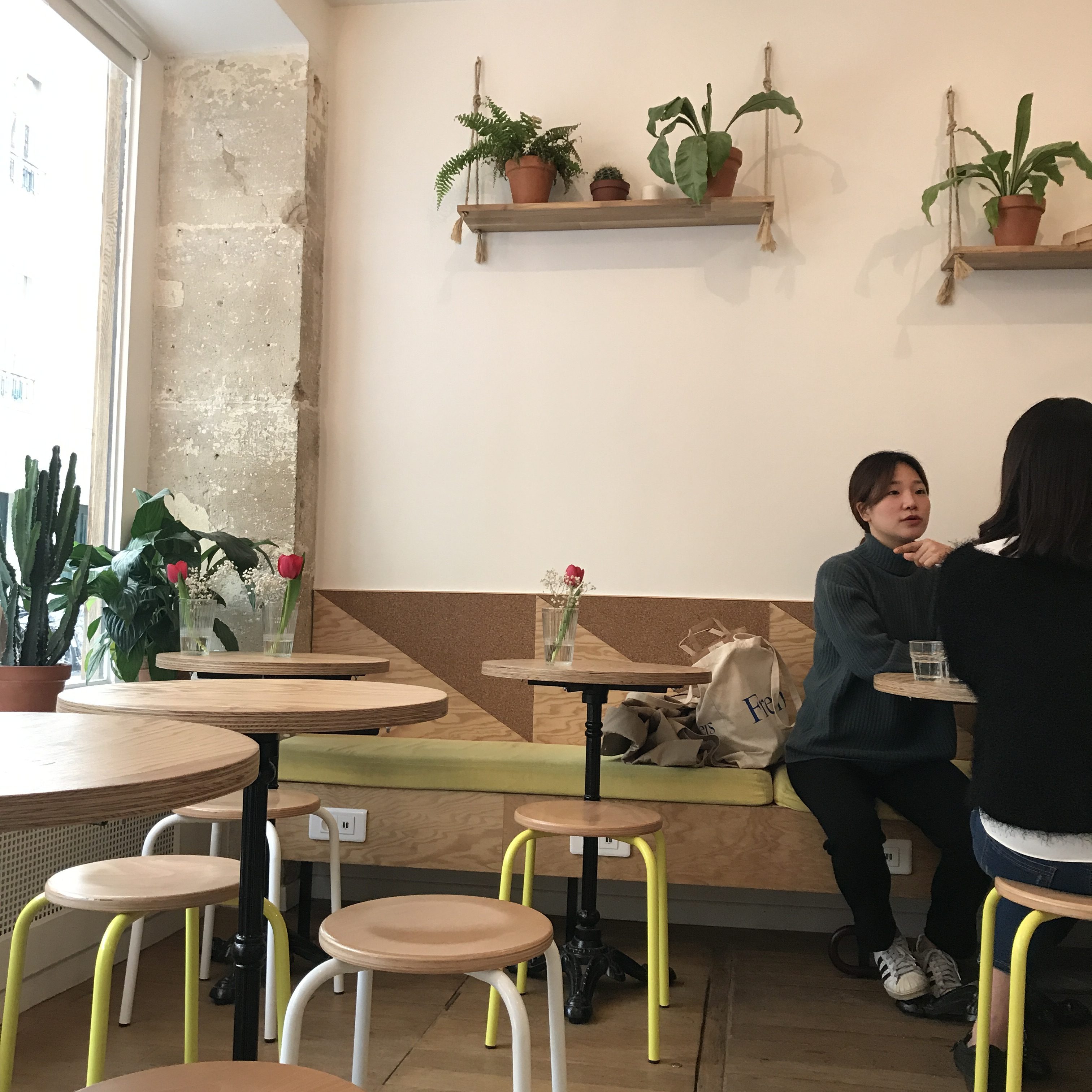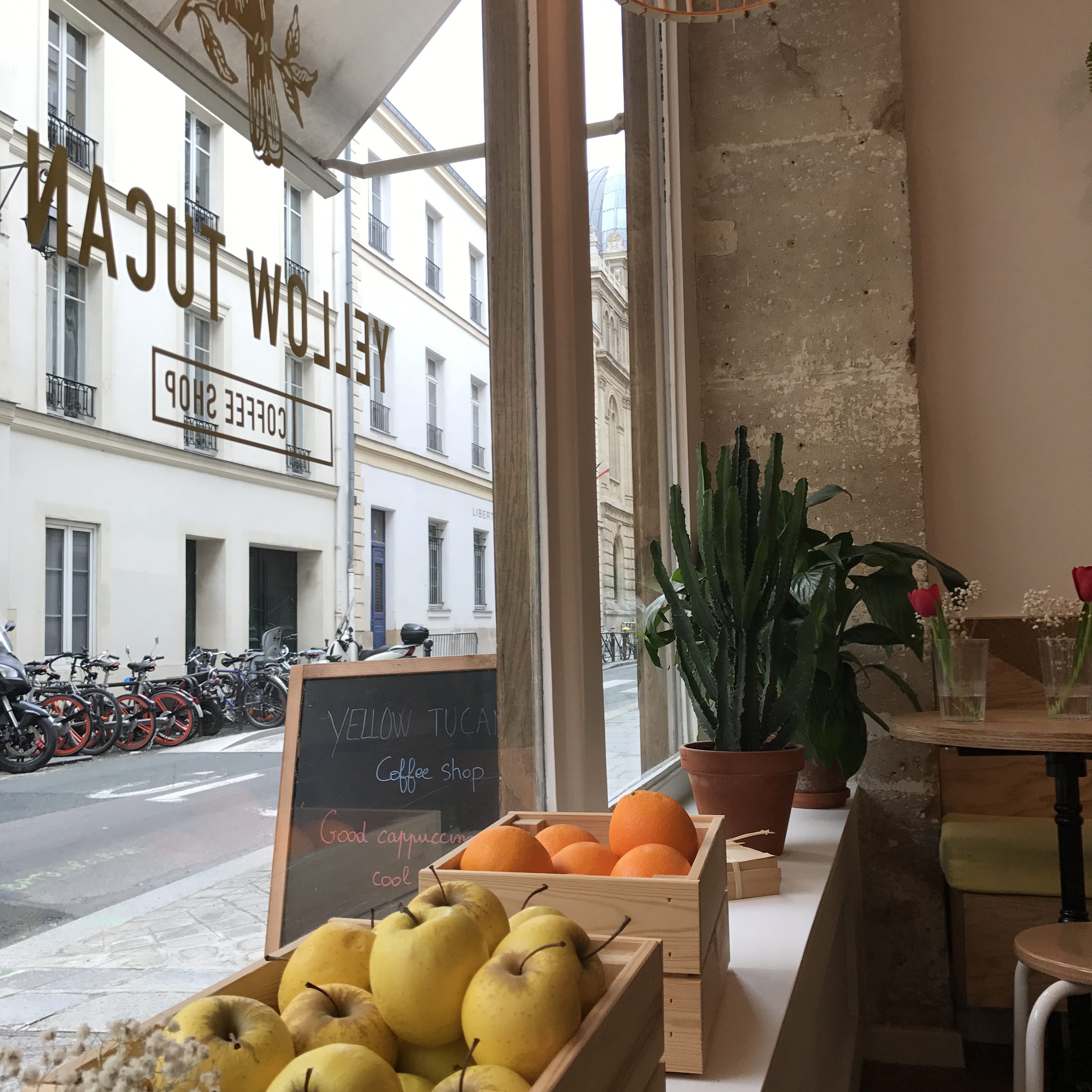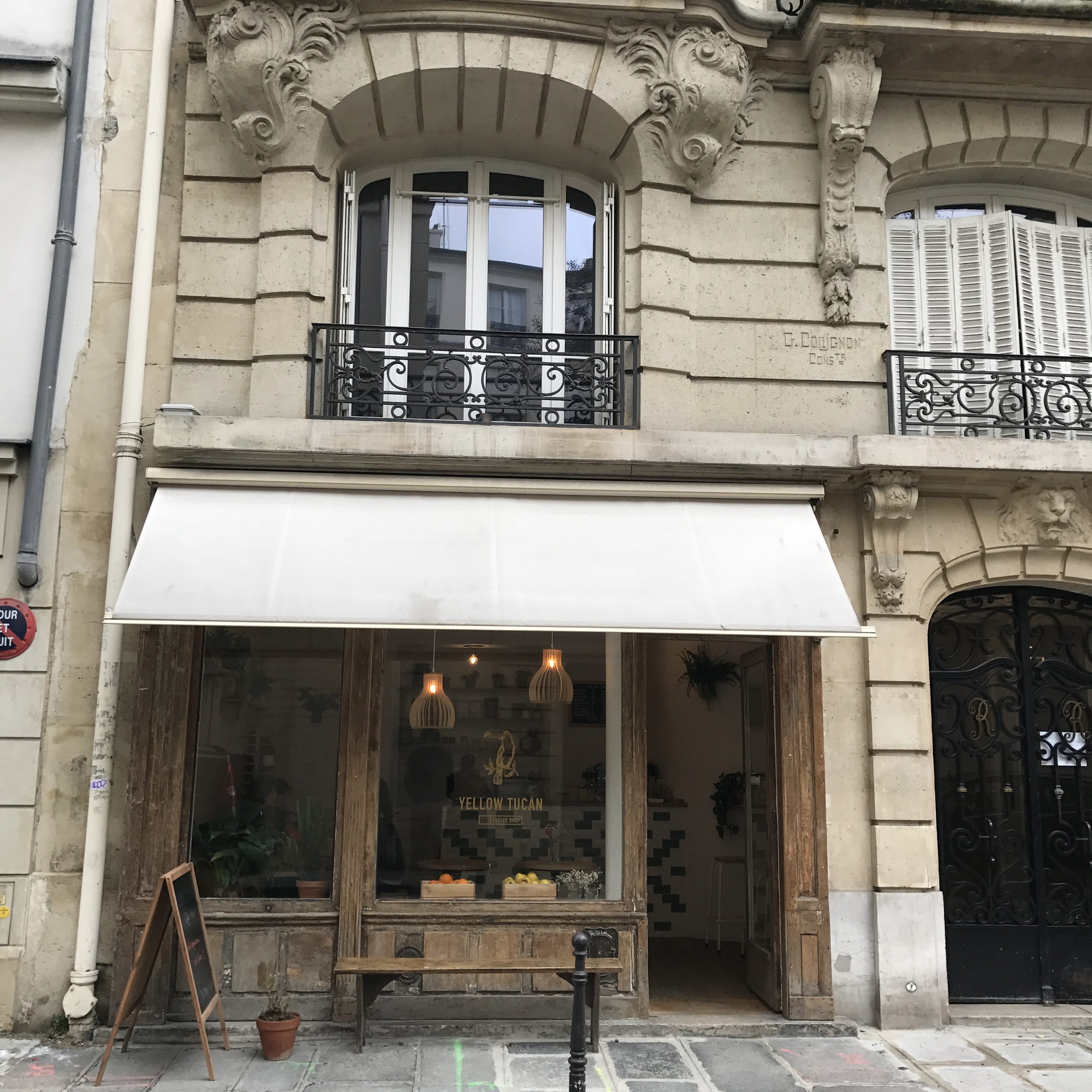 hang with us :