We recently sat down with the team at one of our favorite hangout spots in Paris, for great coffee food and music, The Hood!
They have just restructured their menu and events listing so what better time to head on over, fill up your belly and spirits.
They share with us their Parisian Life; about their changes, how to balance work and life and more…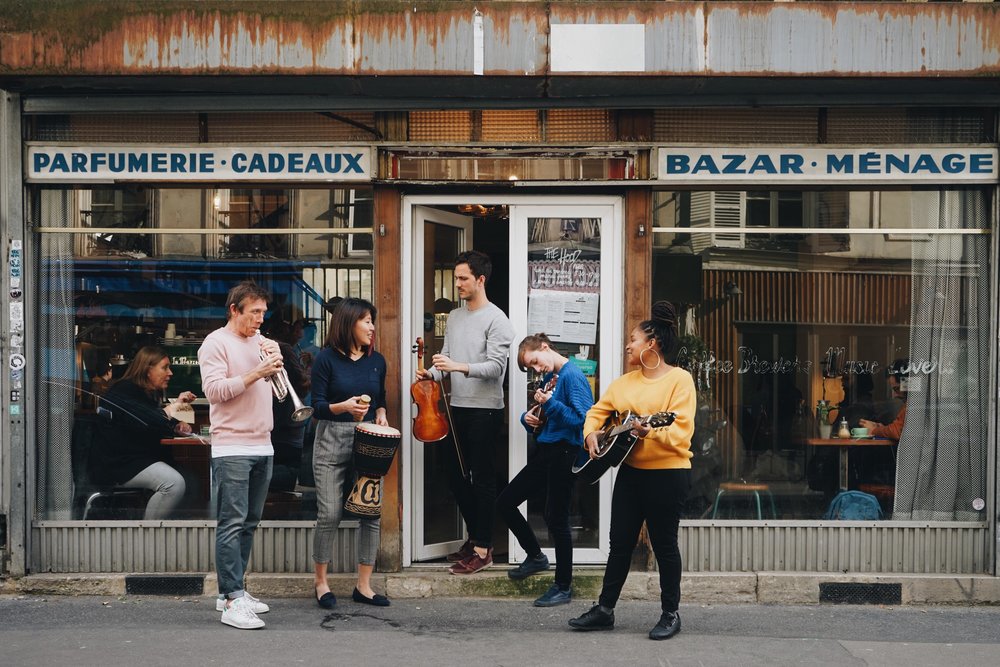 What is the inspiration behind your food and coffee?
The point is everyone leaves with tasty food from the menu and had a good time.
It is inspired by travels and stories, and the roots of chef-co-owner of The Hood (Khanh Ly). It focuses on simplicity, familiarity, being balanced and healthy
Ingredients are sourced from the street (Terrior) for street collaboration and quality produce, with an introduction of Asian spices and ingredient. There is no gastronomic ambition, it is in the spirit of home cooking, of the day, worked but without frills, without installation. A version of the drink with friends, with good dishes, fine and honest. Simple, hearty, feel-good, good for morale, we talk, we listen to good music, we share.

" My goal is to create a menu that intrigues, that doesn't intimate, that is rooted in simplicity, that is familiar yet highlighting the Asian roots. It's accessible as accessible as The Hood and the people that is part of it" Khanh Ly Huyn (Winner of Masterchef France 2015)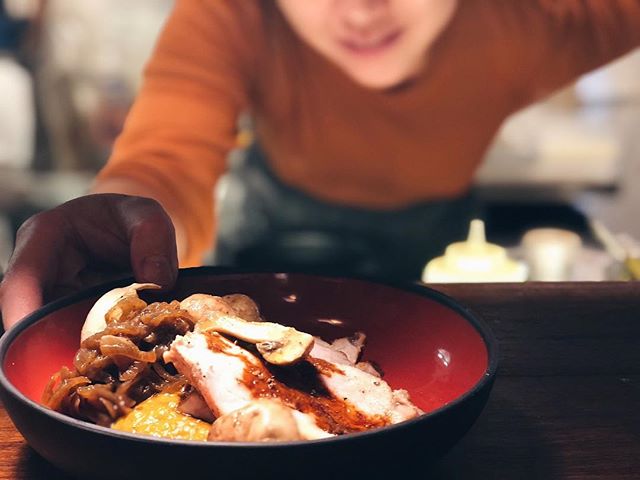 Every item on the menu embodies what The Hood is about – Bowls and Banh mi in the day to keep things casual and accessible, Shared Plates in the evening creates a connection, creative cooking that resists categorization, seasonal produce sourced from neighbors on Rue Jean Pierre Timbaud.
New yet comforting flavors that reflect the exciting mix of cultures, people, and ideas that make up Paris. We are looking for a straightforward style, with surprising and warm tastes.
In the spirit of a cuisine of inspiration, with seasonal products, which changes with the sky. Plates to share, conviviality.
The menu is short, eclectic to accompany the selections of organic wines, craft beers and our cocktails of the moment. It's a cuisine of the heart, elaborated by mixing French and Asian techniques, but a place of full of life, unpretentious, and a certain delicacy.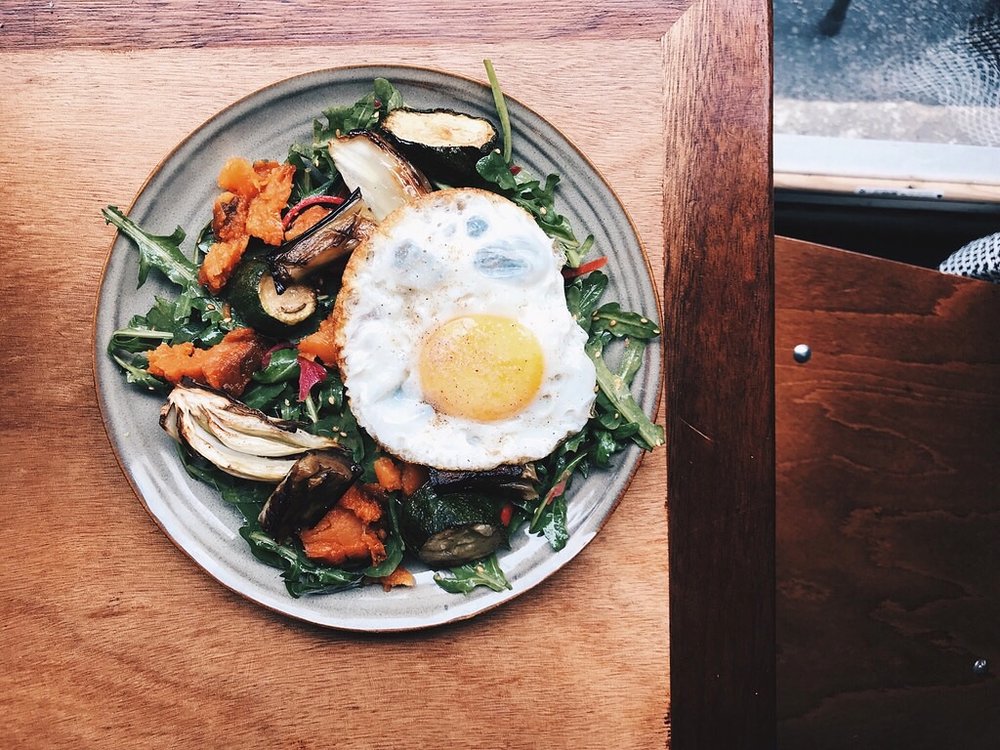 We search for simplicity, and essentiality to be honest. Trying to respond to every desire, from the very simple coffee and light chiffon cake, in the day,  or aperitif with some good snacks ( eggs-mayo) to dinner to share (catch of the day) to the desire of night sugar (two desserts à la carte).
The Hood Paris is a very diverse space. Can you elaborate on your thoughts and reasons during the creation of the Hood?
The Hood for us is a  coffeehouse, brunch, and after-work casual bistro hangout in the heart of Paris.  It's a neighborhood hang out.
Some may say it's not a particularly unique concept, but it's just what social places should be – casual, where you make new friends, enjoy an inventive day and evening menus that change with the season and what we find from vendors and people in the neighborhood; organic wines, music, craft beers.
We facilitate it as a venue merging social connectors in one space – great coffee, great food, awesome music, happy and friendly people.
The Hood was created for three reasons to facilitate community and creativity.
1-    To bring people together and to have a creative and community place accessible to anyone by making it yours #thehoodisyours. The future is in supportive eco-system and crowd-sourcing ideas and collaborations and meaningful relationships forged in a social setting. We want to be a place that encourages all of that.
2-    A place of discovery – great coffee and culinary food that is lesser known to everyone – which is why we do regularly now quarterly pop-ups to highlight global cuisines (Tel Aviv, Syria, Singapore, West Indies, Vietnam, Korean, Texas, India…). Our menu is essentially Asian inspired that highlight lesser-known South-east Asian ingredient in Europe like the Pandan and (and going forward others…)
3-    Where you get your first shot as a starting platform to be heard, to be seen, to have your food tasted commercial – whether the first espresso for the morning, The Hood is yours, it's your creative outlet.
Ok we have to ask, what is your favorite thing on the menu?
As of mid-March this year, we launched our evening menu. We have so many favorites on this one – especially the pork plate and courgette/ feta that goes well with occasional pop-up cocktails, organic wines and craft beers.
Again these plates will change with the season and depending on what Chef Khanh Ly finds in the market
In the day – our favorites are the rice bowls. There's nothing crazy interesting about a rice bowl, other than it's a staple food for many countries. What Khanh Ly tries to inject is surprising balanced flavors that is crunchy, tasty healthy alongside house-made pickles and sauces and coconut rice.
The menu is catered to vegans, vegetarians and meat lovers alike! It depends on your moods, the weather, your dietary preference…etc
If we had to choose
For the meat lovers: Our favorite in fact is the caramelized pork bowl on coconut rice and house made pickles
For the vegan lovers: The Yoga bowl.
The thing is you can enjoy that on a Banh Mi too
The menu will alternate by the season and our Banh Mi ingredient will evolve.
Anything exciting coming up at The Hood?
This summer we've hosted creative social over Banh mi and craft beers, launching the first chapter in Paris of "Beers and Cameras"
We hosted a short film on our 1st floor end of July.
Regular Folk Off Dimanche sessions are still in swing.
Pop up by Cocktails paired with Shared plates for our neo-bistro evenings.
All events can be found on our new website   
and Facebook 
Starting a space like this must have taken a lot of time and effort. What are some tips you have for people looking to start their own multi-faceted business?
Have the right people on board from day 1.  Build a core team with the right skills and competencies who share a common interest and belief in the mission.  Nurture and inspire.
Build values and establish a culture that everyone is proud to say, Hey I work here, and this is what I believe in.
Focus on your core competencies and your business model and work on that before spreading yourself too thin across multiple activities.
Do not lose sight of the big picture and your purpose and goal despite the constant distractions and problems.
Last but not least, what has Paris taught you about yourself and your business?
It has taught us resilience, and how to be better human beings, and as leaders and managers, and how to continue to believe in our purpose against all odds.
The business is not everything, and if we want to go far, we have to take care of ourselves too – being balanced and healthy.  If necessary, take time out to meditate, do yoga, find a balance and focus, take a step back and you'll see the problems and find solutions better.
Be adaptable and creative and think outside the box.
There will always be problems every day. Deal with it confidently, step by step.
Have a supportive network of friends and family who share your belief.
Have a mentor, who can guide you and check your blind spots.
(Photo credit: Eileen Cho Photography)

 
The Hood
Coffee House: Daily, 8am to 6pm (except Tuesday)
Map it: