It's gonna be Maaaayyy (insert Nsync voice). Oh I know that's a corny one – but I couldn't resist!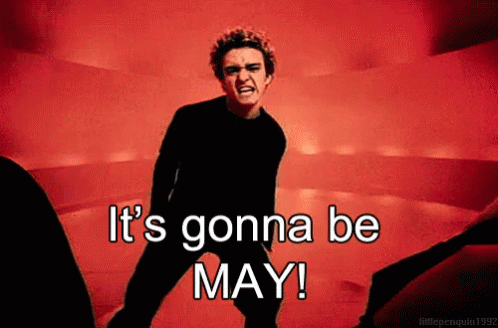 Are you packing your bags for Paris? As usual, we go into the monthly breakdown of everything that's fit to eat, drink and shop around.
The weather is "parfait" – lots of sun and you won't need a coat at all.  The train strikes aren't really affecting the metros running in Paris, but you may still have some delays coming from Charles De Gaulle Airport ( you can take an uber in though for around 50 euros).  We just celebrated the first of May – and yes there was a riot at Bastille but all is safe and well otherwise in the city. 
There are some new openings I'm excited to share – true local gems that have an alternative feel to Paris.  Of course if this is your first time here, I have a few suggestions for you too.
As the temperature rises, the excitement really picks up around the city – we're talking picnic at Buttes Chaumont (you can buy the Welcome to Paris Foodie bag here!),  coffee and people watching at Yellow Tucan (insert link), sipping cocktails on the rooftop of Le Perchoir (rooftops in Paris) or get a copy of the incredible Jessie's book with grabbing a doughnut at Boneshaker this month (say Hi to girl boss extraordinaire Amanda while there!).
Anne Hidalgo (the mayor of Paris) promises that by June the seine will be open again to sum summer swimming – so if you're sticking around until June this could be a cool experience to try.
See my list of the best outdoor pools too! 
Ok so here we go with the hit list for May:
Eat
CAM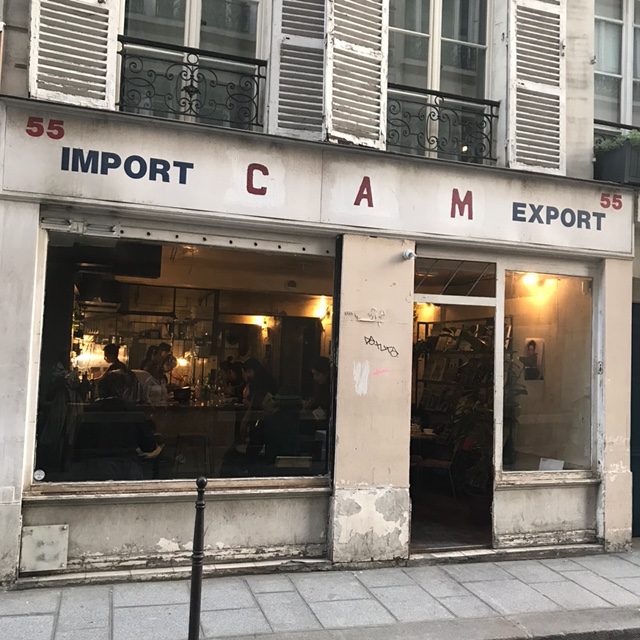 Eat where the chefs eat in Paris. small plates, same owner as Boots Coffee Shop and new to the hood. Perfect for a night out in Paris with the girls or "en amoureux".  They have one of my favourite Parisian chefs now Celine Pham. Don't be put off by the exterior – they actually kept the old "signage" as the hood is known for bag wholesalers. 
Address: 55 Rue au Maire, 75003 Paris
Sunday
7PM–12AM
Monday
Closed
Tuesday

(Victory in Europe Day)

Closed
Wednesday
7PM–12AM
Thursday

(Ascension Day)

7PM–12AM

Hours might differ

Friday
7PM–12AM
Saturday
7PM–12AM
Drink
Bar Kaspia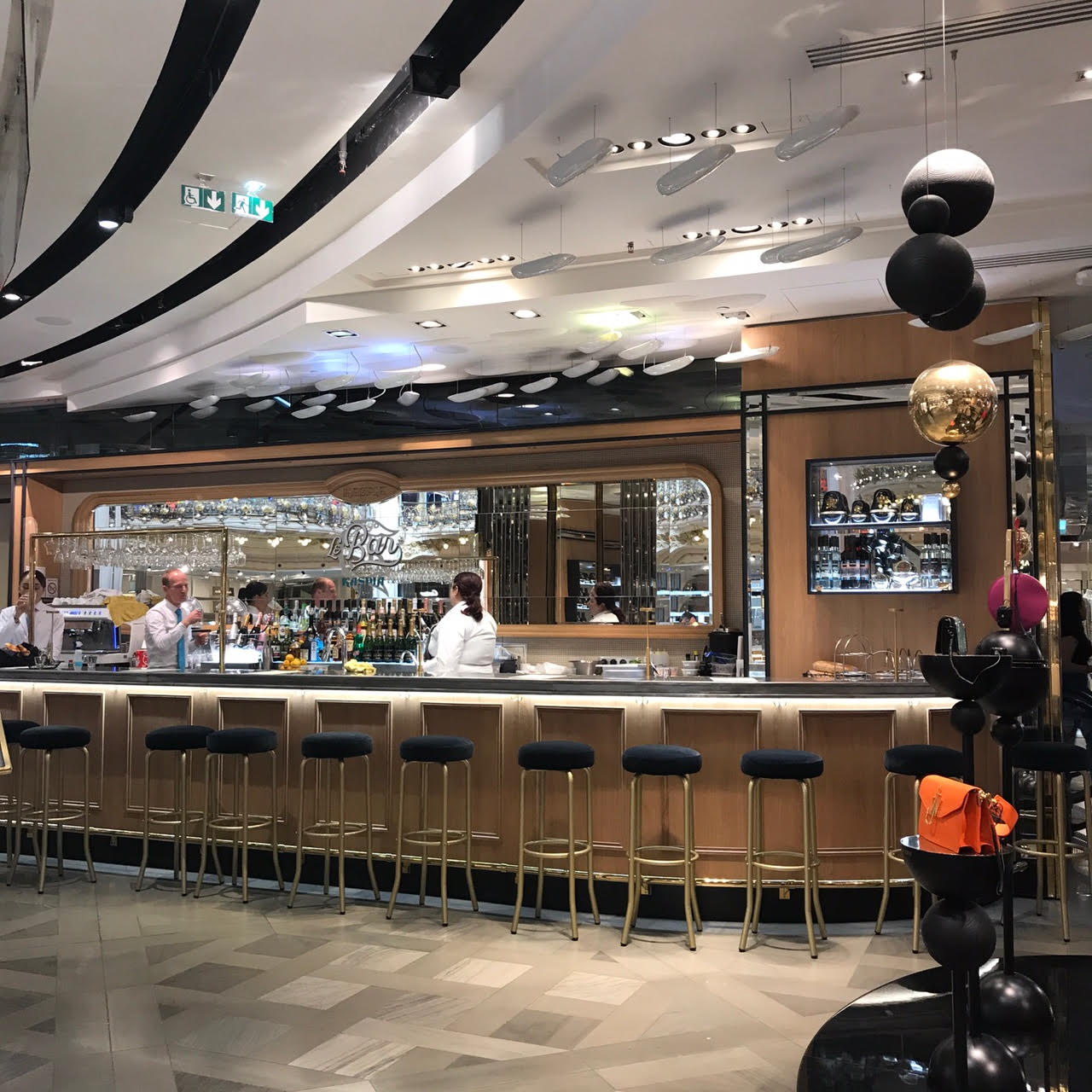 Cool new bar inside Galeries Lafayette is the best place to shop and sip. If you're like me an excuse to get a glass of Rose is enough to get me in a pretty setting and get some shopping too.
You should also go to the Rooftop – for those amazing
Address: 40 boulevard haussmann Galeries Lafayette- inside the Coupole, 75009 Paris
Sunday
11AM–7PM
Monday
9:30AM–8:30PM
Tuesday

(Victory in Europe Day)

10:30AM–8:30PM

Holiday hours

Wednesday
9:30AM–8:30PM
Thursday

(Ascension Day)

10:30AM–8:30PM

Holiday hours

Friday
9:30AM–8:30PM
Saturday
9:30AM–8:30PM
Mama Shelter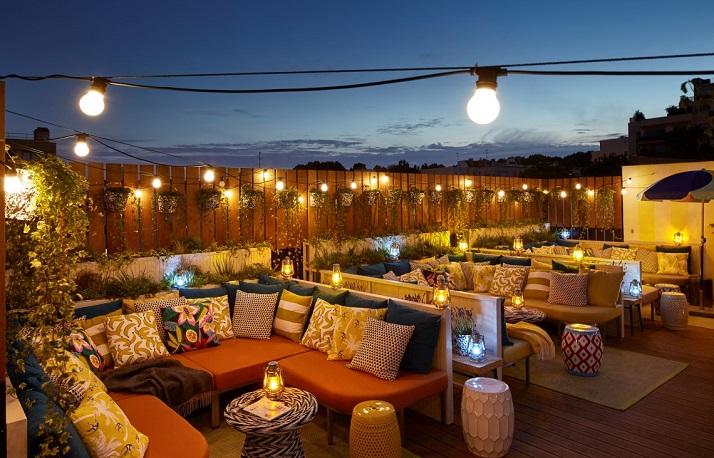 Rooftop Drinks – every summer the rooftop of this funky boutique hotels opens up with lots of cool people and music.
See their events lineup here:https://www.mamashelter.com/en/paris/events
Coffee
Marcelo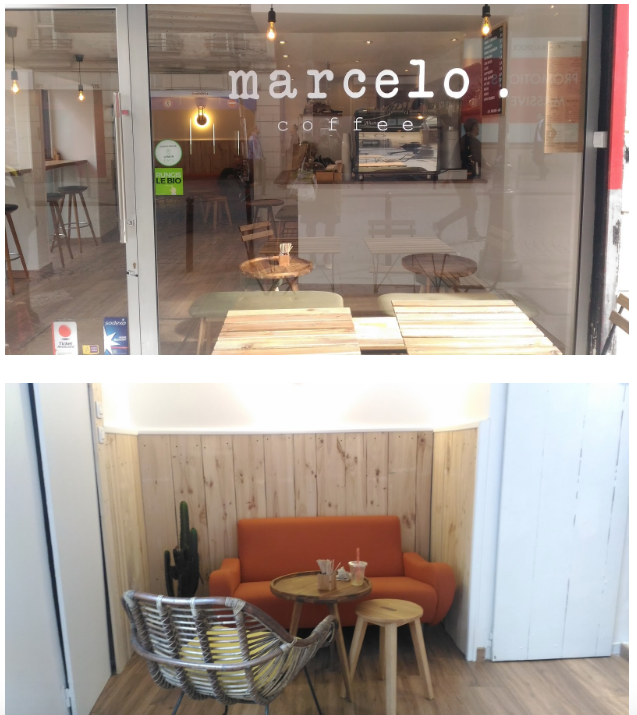 is a tiny new coffee shop on Rue St. Denis on two floors super cute decor, great organic coffee and bowls and wraps as well for lunch! It's in the Sentier hood – so all my tech start-up pals you just got a new outpost. Close to metro line 4 Reaumur Sebastopol.  
Stay
Hotel Maison Breguet
– my loves – I can't say enough about this place – first its super location is in a cool central part of Paris close to the Bastille Market. They have a killer bar worthy of a photo shoot for Architectural Digest and the team is great.
Not to Miss
Art
The Atelier des Lumières, Paris first digital art center
Gustav Klimt until Novemeber 11 2018
So every season the city hall of Paris has a "Paris" themed exhibitions (for free!) and this time it's on the riots of 1968.
5 Rue de Lobau, 75004
4 May- 28 July
Shop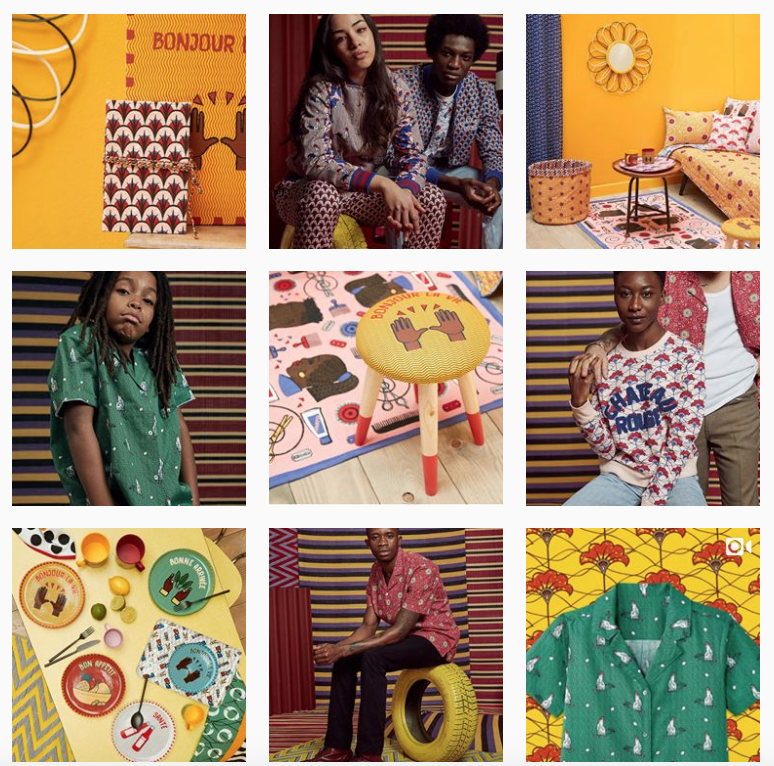 One of my favourite new Parisian brands with an African twist is Maison Chateau Rouge – now doing a major collaboration with France' biggest supermarket dept (kind of like Target!)
Go and pick up one of the colourful bombers or a few cups to spice up your dinner table decor.
Maison Chateau Rouge x Monoprix
30 April- until Sold Out
5 Rue du Cloitre Saint Merri, 75004
Instagram-able Rooftops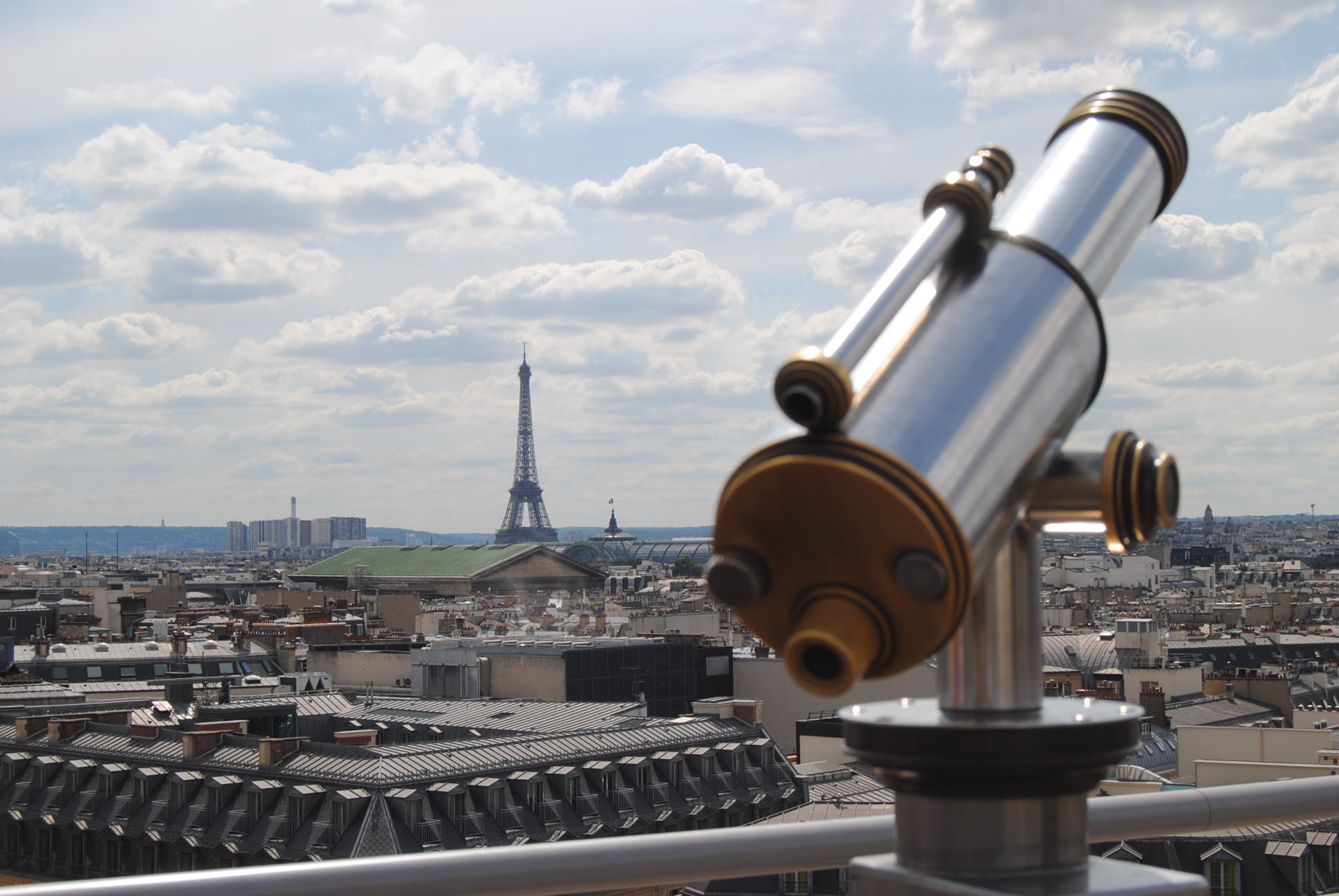 -Galeries Lafayette
-Printemps
-Le Perchoir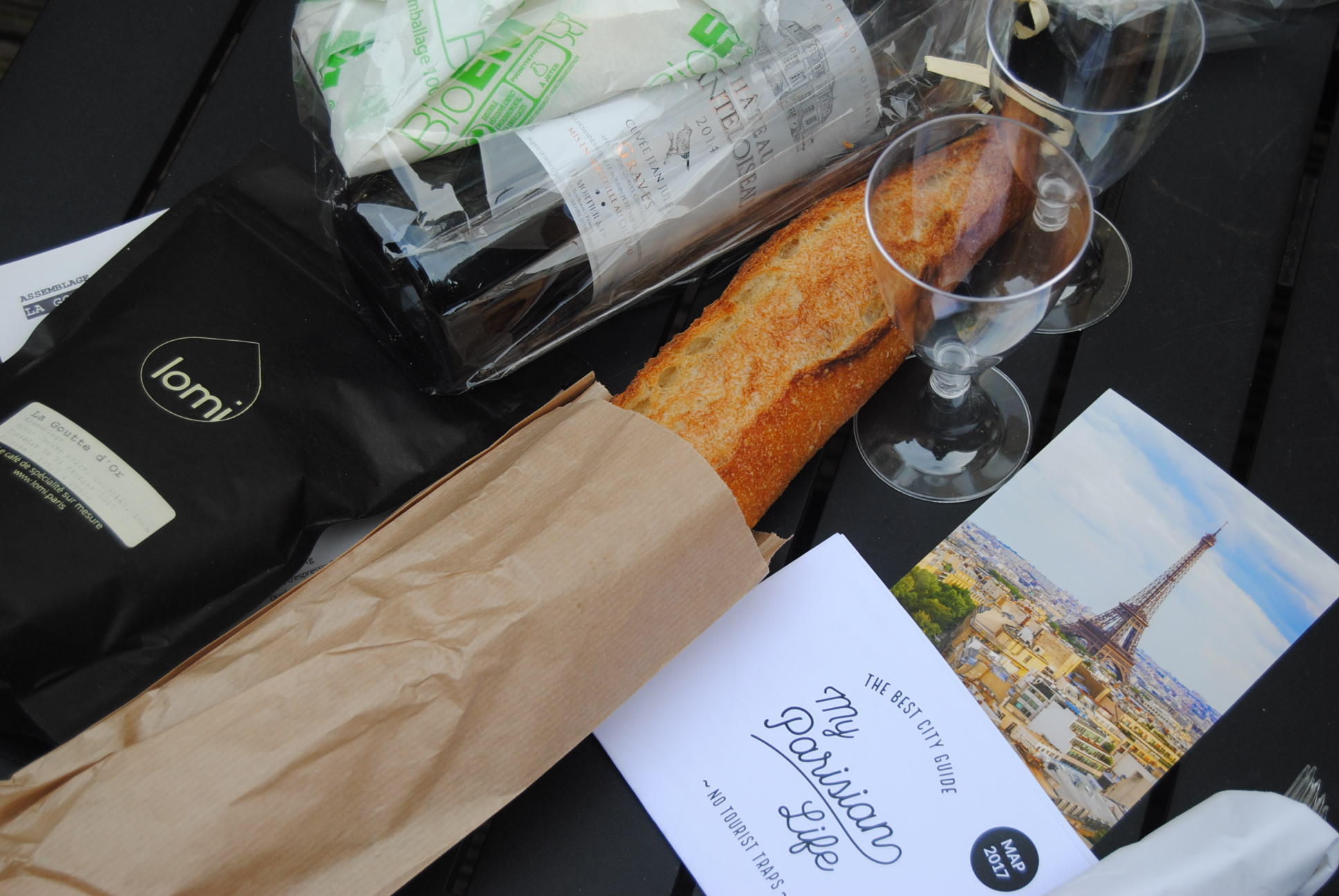 Picnic season is here and our Welcome to Paris foodie tote is the perfect companion – enough wine, cheese and baguette for two. Not to mention it comes with a curated Map of the best of Paris, coffee (or tea) for my fellow coffee aficionados it's roasted here in Paris for us!
You know we keep giving you the best of Paris!
Love you all ! bisous bisous