Paris is made for readers. With its secret courtyards, gardens, and cafes on every corner, the city offers so many spots for a book lover to curl up with a classic. And when you've finished your latest read, there are 756 bookstores to explore to find your next pick, many of them concentrated in the literary heart of the city, the 5th and 6th arrondissements on the Left Bank.
While many of these bookstores sell only French novels there are a number of magical English language bookstores that help keep the Anglophone literary community alive. Here are some of our favourites.
?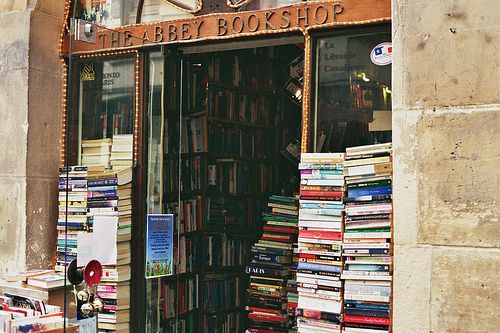 ( photos )
Berkeley Books of Paris (75006)
With its turquoise exterior, this friendly bookstore is a real treat for those looking for a well-curated selection of second-hand books. The owner, Phyllis Cohen, has great stories to tell (particularly about the neighbourhood cat that has taken a fancy to her and the store!) and is always on hand to give you great advice about what to read next. The store also hosts lovely concerts and book readings.
You can read more about the story of Berkeley Books here.
Berkeley Books of Paris
Address: 8, Rue Casimir-Delavigne, 75006
Metro: Odeon
It's hard to miss The Abbey Bookshop on rue de la Parcheminerie. You'll know you've arrived when you spot the precariously piled stacks of books and the giant Canadian flag that flutters in the wind (though following the Paris attacks this flag was replaced with the French tricolore). The Abbey Bookshop is the city's only Canadian bookstore and stocks a huge range of English books. The books outside are usually on sale at just a couple of euros each and with a little hunting you'll find some great reads.
The Abbey Bookshop
Address: 29, Rue de la Parcheminerie, 75005
Metro: Saint-Michel
San Francisco Book Company (75006)
The San Francisco Book Company was founded in 1997 by a small group of expats and is packed with all the second hand books you could ever need. You can spend a happy afternoon browsing the collection, starting with the titles placed on the shelves outside the store's bright red facade.
San Francisco Book Co
Address: 17, rue Monsieur le Prince, 75006
Metro: Odeon
While the Left Bank usually gets all the literary attention, Galignani is definitely worth a trip to the Right Bank. Don't be fooled by the massive array of French books at the front of the store; this is the oldest English bookstore on the continent and has a lovely selection of English books towards the back, along with the cosiest brown armchairs you can sink into once you've found what you're looking for.
Galignani
Address: 224, rue de Rivoli, 75001
Metro: Tuileries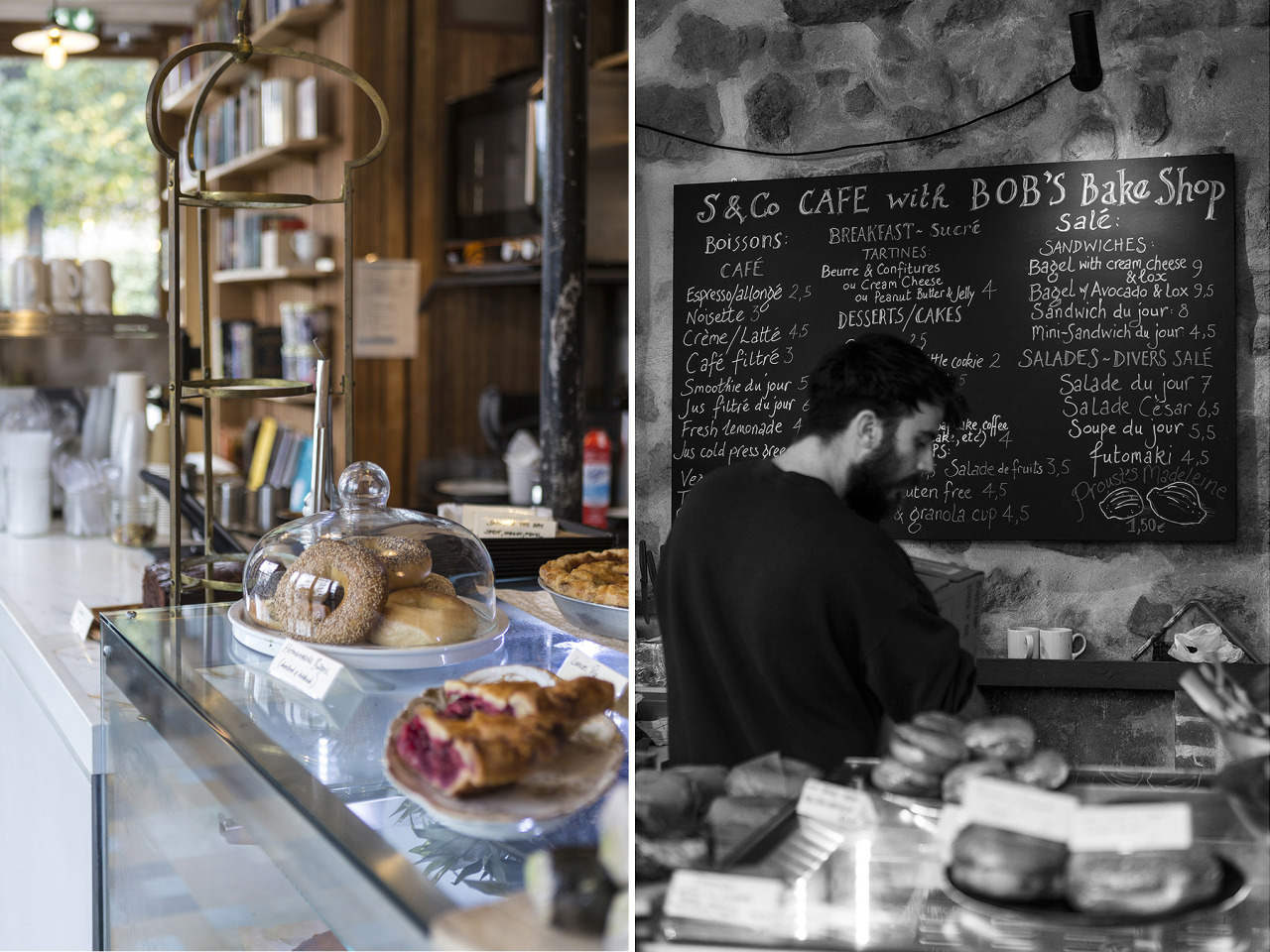 ( photo )
No list of Paris best English bookstores would be complete without this literary institution beloved of writers past and present, from Ernest Hemingway to Zadie Smith. Though sometimes overrun with tourists, the store still has the best collection of English books on offer in the city and it's a magical place to wander around with its wooden shelves and narrow staircase. The bookshop also hosts readings (usually on Monday nights) that are free for all and end with a fabulous glass of wine and a view of the Notre Dame at night. Plus, there's now an accompanying coffee shop right next door where you can sit by the window over a delicious noisette and start writing your own novel. 
Shakespeare & Co
Address: 37, Rue de la Becherie, 75005
Metro: Saint-Michel