This weekend we went to pick up our first? box of fruits and vegetables with my pal Mardi? – from Kelbongoo.
Address: 18 Rue du Borr?go, 75020 Paris
A little organic food cooperate that allows you to order from regional farmers before Tuesday online for pick up Saturday in their local in the 20th arrondissement.
We braved the cold and walked from Gambetta metro but I'd suggest you get out at Telegraph it's a 2 min walk and?got there around 12:45pm and the line was ling but advancing quite rapidly. By 12:55pm we were in picking up our goods.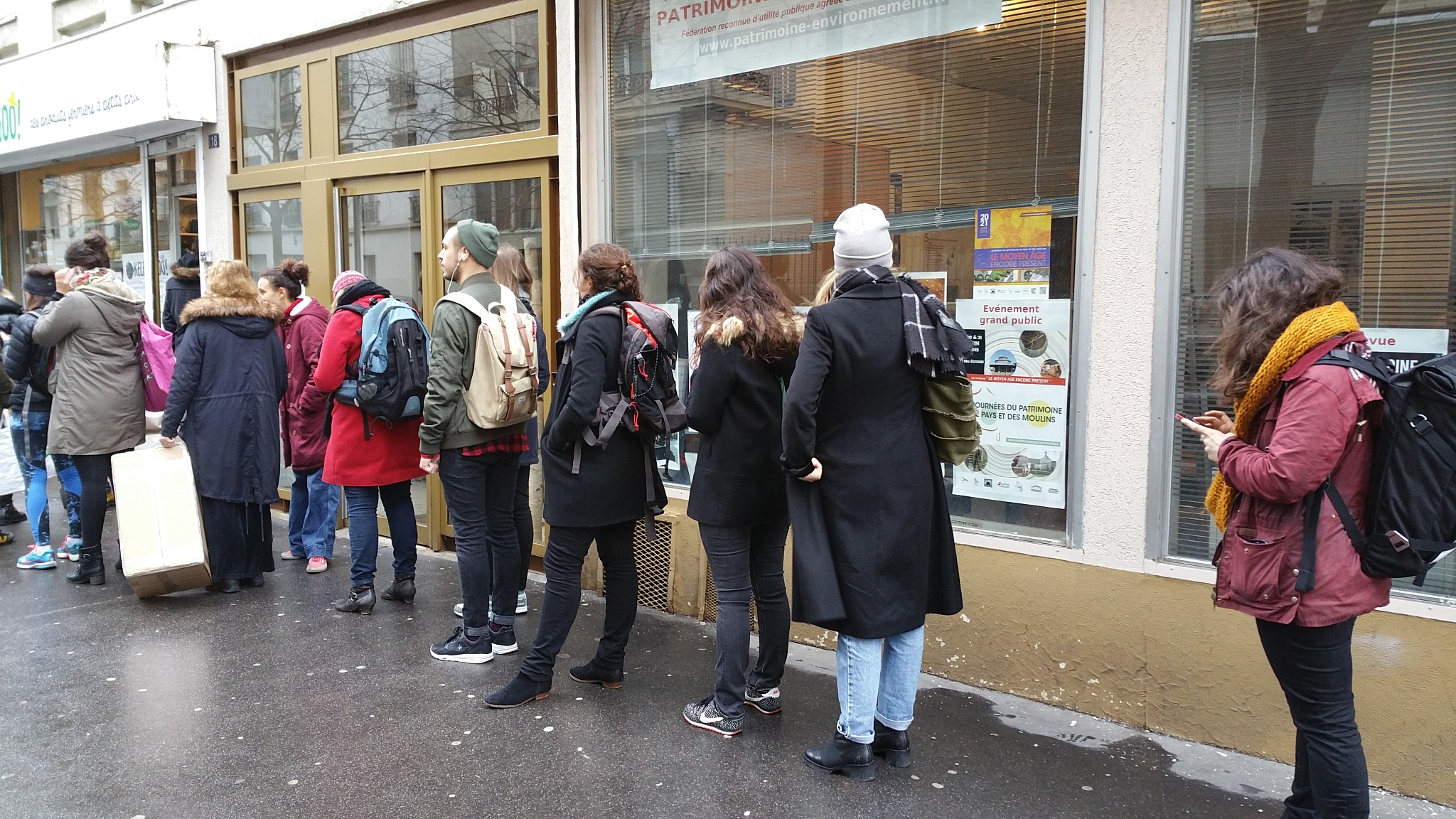 We found it quite economic to buy our veggies at this community owned cooperative and the selection was even more diverse than what I get at my regular Marche Barbes (at metro Barbes, line 4, on Wednesday and Saturdays until 1pm). Where I often feel overwhelmed because of the mass of people and tbh it's super cheap (but almost none of it is organic).
So I know I'm a bit late on the kale tale – but this was my first time buying it and I make kale chips. Also some Leeks kale and mushroom soup!
As a tragedy – I burnt my second attempt at Kale Chips later in the week – and found I could crush them into Kale bits! Like bacon bits! I sprinkle it on salads! super yummy.
In total we spent 30 euros divided by two for a weeks worth of the yummiest apples. Carrots.? Pumpkins. Kale, scallions. It's personally very fulfilling for this different kind of grocery store.
You can also buy bio meats, pates,? spreads and jams.
Make sure to go before 1pm.
Kelbongo -?18 Rue du Borr?go, 75020 Paris
Map it:

Who wants to join up for dinner at my place? 🙂
Read more in French on the first Food Coop in Paris.?