Introducing Women of Paris – the first Paris walking tour devoted entirely to women?s history and influence. Seeking to illuminate the influence of women in the City of Lights.?
This month I'm excited to share with you guys a walking tour for us ladies – just in time for spring break! Who's coming to Paris and ready to eat your way through it with some awesome women and history?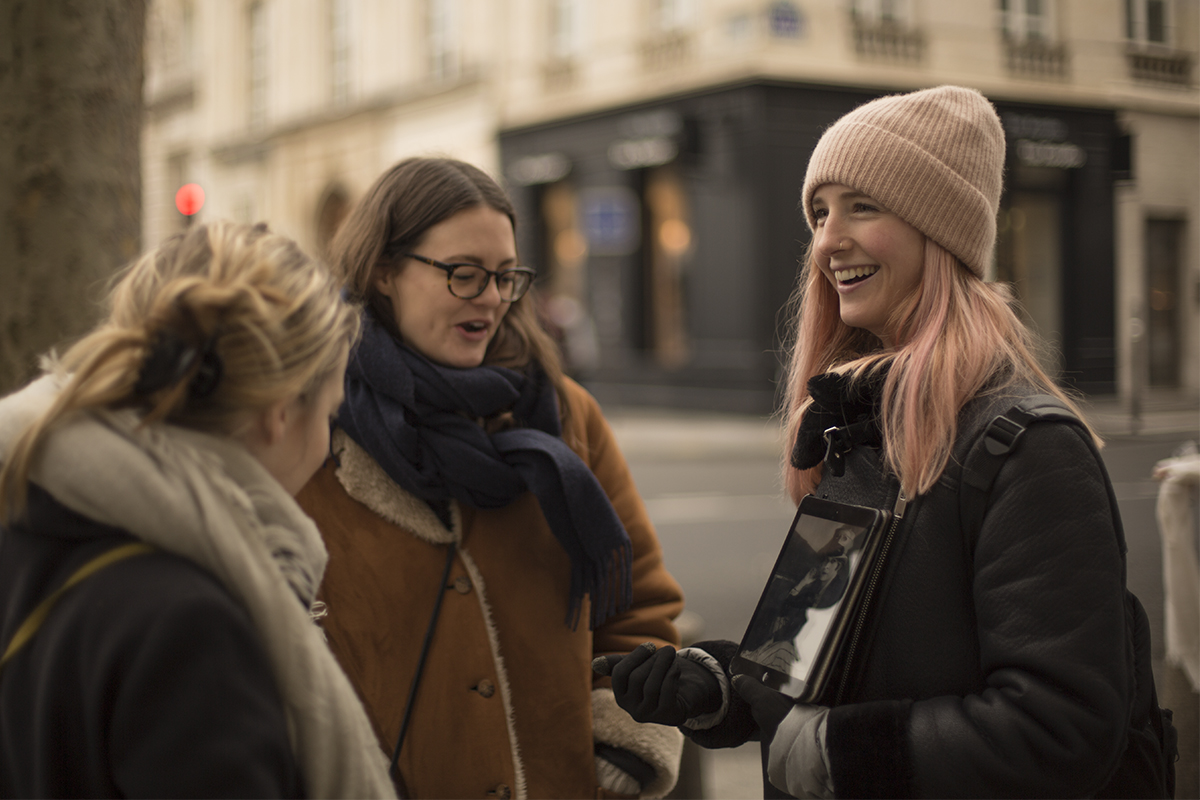 Heidi, a Londoner who has lived in Paris for over three years and possesses beaucoup d?experience in the Paris guiding world was inspired to create the Women of Paris walk about a year ago when she realized that this is a somewhat neglected topic in Paris tourism. In her own words, ?we're always hearing about what men have done throughout history, now it's time to hear from the girls!??
This walking tour aims to shed light on the achievements of women in Paris and bring greater gender equality to the perception of the city in the mind of visitors and Parisians alike. The walk features profiles of influential women who have had an impact on the city and guides tourists through the city?s Left Bank where many of these women lived or are paid tribute to.?
?I wanted to create something that would give credit to the many awesome women who lived in Paris, whose stories are often overshadowed by those of ?great? men,? explains Heidi.
She goes on to explain how Paris is so often described as a muse, giving inspiration to the many great artists and writers who made their names here. Hemingway, Picasso, James Joyce, Renoir to name just a few. But these well known artists are so often male. What about the women??
This desire to learn more is what prompted Heidi to create a second walking tour, this time focussing on women writers and a chance to discover these incredible, and so often heroic girls. On top of that, the walk takes place around the glamorous Saint Germain des Pr?s district, also known for its concentration of wonderful chocolatiers, patisseries and confectioneries. So, Heidi has decided to combine two of her greatest passions: reading and eating, and has created the Women Writers and Tastings tour. Madames and Macarons. Prose and Patisseries. Honey and Literary Honies? After all, doesn?t everyone come to Paris to do ?a bit of culture? and eat delicious treats?!
The walk will last around 2 hours, featuring the likes of Colette, Georges Sand and Sylvia Beach and will be punctuated with opportunities to taste some of the best sugary delights the city has to offer. Literally, Pastry between the Pages!?

There will be tastings at famous spots (or Meilleur Ouvriers de France) such as Patrick Roger, Georges Larnicol and Meert, and goodness galore!?

The perfect opportunity to expand your knowledge of influential Parisiennes whilst indulging your sweet tooth. What could be more perfect on a Saturday morning in Paris??
Sign up on the Facebook page here
Remember:
ONLY 25 spots available!
Perfect for Francophiles and Foodie lovers
49 euros presale
?