Address: Mama Shelter???109 Rue de Bagnolet, 75020 Paris
Feeling: Funky chic
Mama Shelter is a fun design hotel in the Gambetta / Saint Blaise area of Paris, designed by French darling Philippe Starck. We're talking ping pong and fuseball tables, cartoon chairs, and a rooftop that opens up in the summer time to the petite centure old railway lines.
It's one of those places that people keep talking about for years from the funky interiors decor that mixes many colors and textures to the changing kitchen menu of ?comfort Italian (pizza) and French food. You can read that lunch review I did way back when (2012) here.?
The hotel has 170 rooms and is the perfect place to stay if you're coming into Paris for an event next door at La Fleche D'or.
In its own right on any given weekend night the bar and dancing area comes alive to either live or DJ performances, and the crowd sipping on cocktails at the bar are a chic mix of elegant 40 something businessmen and 20 something hip Parisians.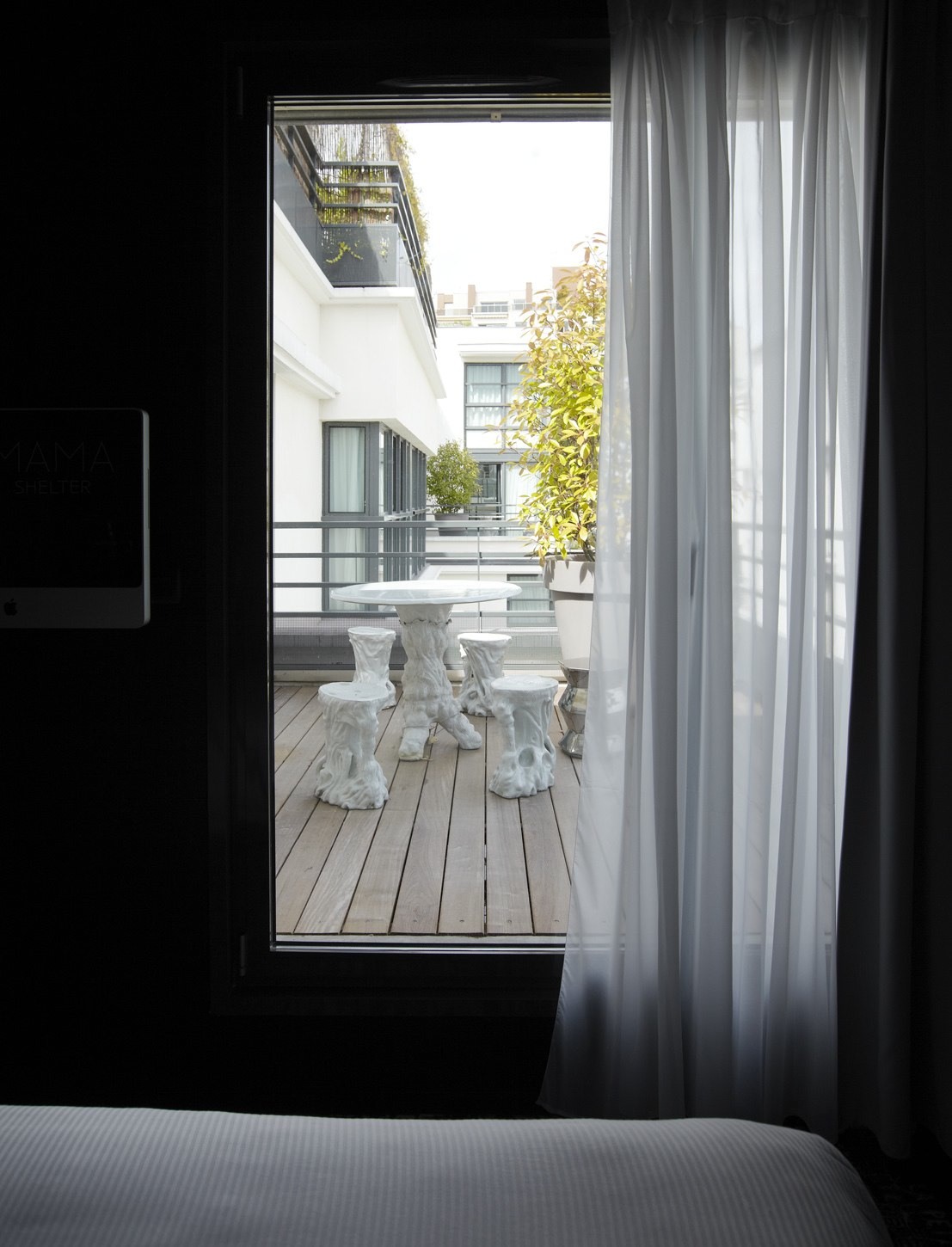 Near by:
Pere Lachaise, Menilmontant Clint, La Fleche D'or, Chatomat, Septime …
Close to the Pere Lachaise cemetery where Jim Morrison is buried, and the Gambetta neighborhood has an amazing flea market scene on the weekends when the weather starts to get warm from beginning of May.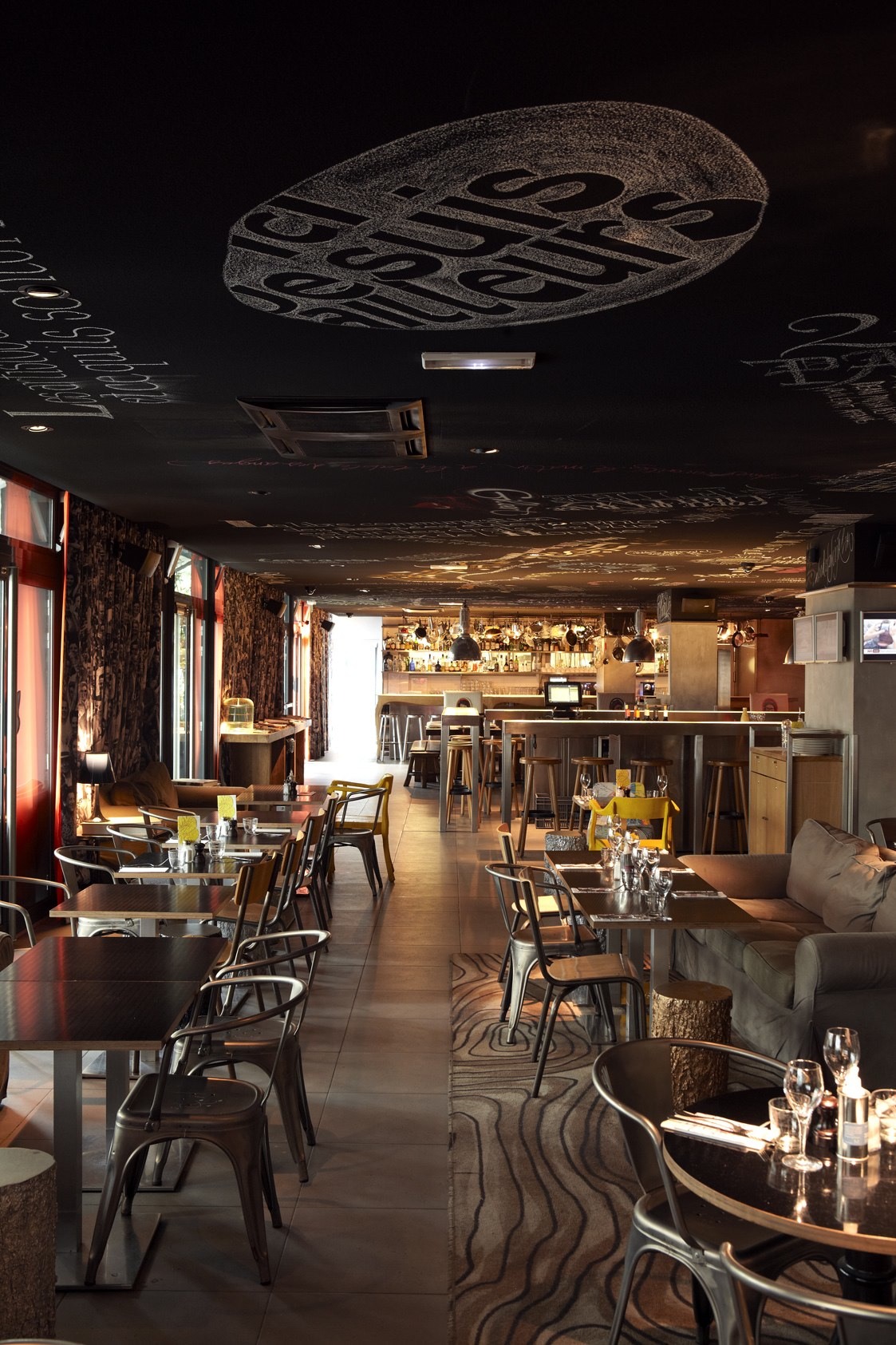 The ++
Hip In-house resturant and Bar
Breakfast included with free wifi.
ohhh…so the "sexy kit" can be bought for an additional price to add some spice to your romantic weekend stay.
More
171 Rooms
Book from 90 Euros.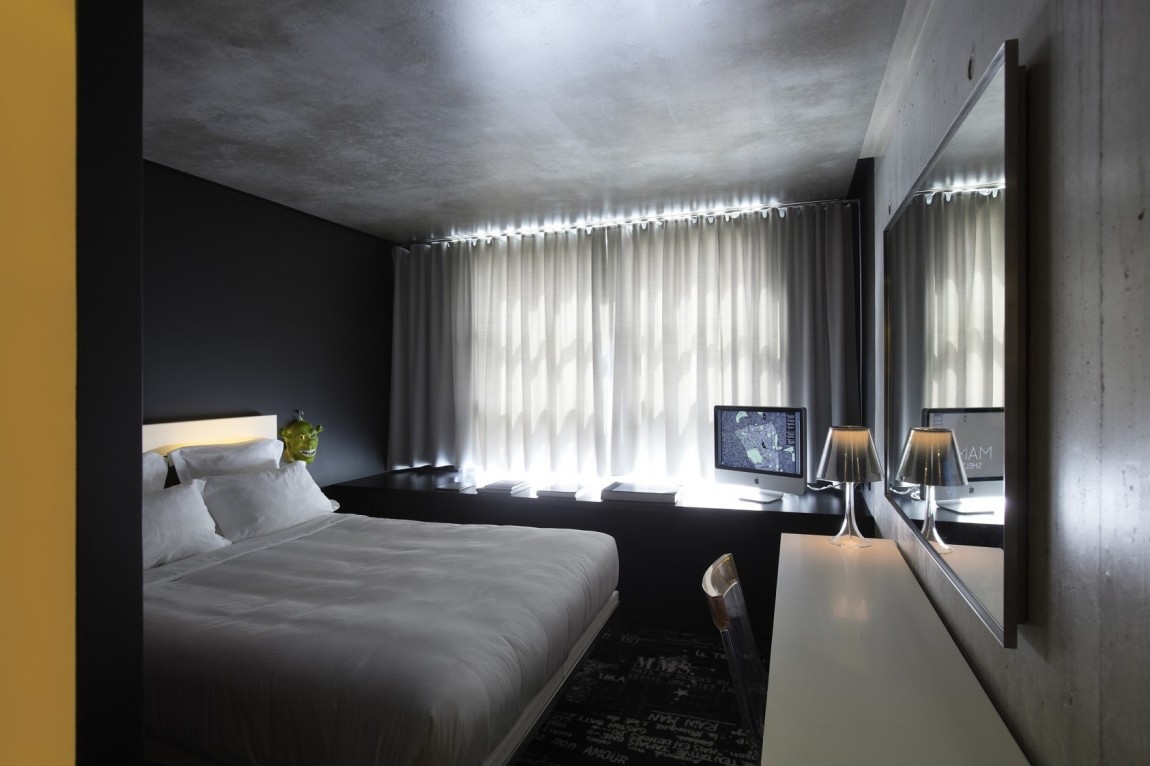 Map it