Paris has so many places to brunch now on a Sunday! Such a big change from even 2 years ago when the scene was next to non-existent and many places either closed on Sunday or offer a sub-par brunch that us Anglophones are not used to when we're fighting a hangover.
By the way as I was writing this someone suggested I do a boozy brunch list too – so that will be in the works!
Here's the top 5 places we're liking and dreaming of right now.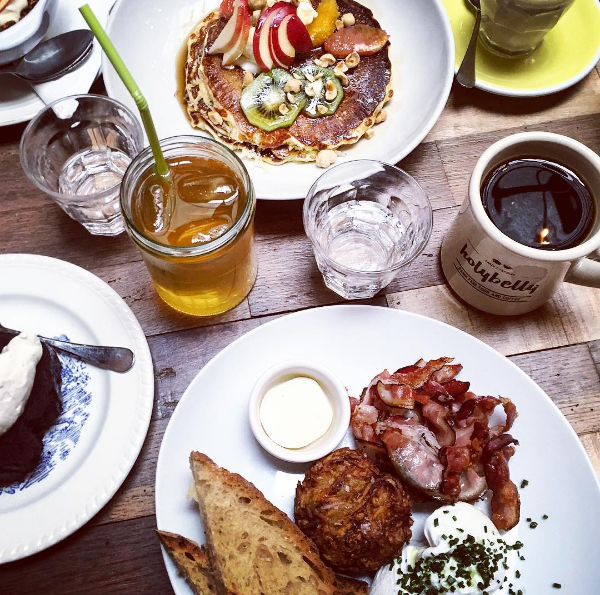 Has the best damn Bacon pancakes and service to match. Theres a reason there's always a line and everyone is always please. It's not a hype folk!A stones throw from the canal saint martin on a rather quite street, Holybelly has initiated a deep focus on mixing quality food with quality coffee shop vibes, and has succeeded. They did it way before any one else in Paris was making Sundays sexy again. Great if you're looking for an "american style brunch".
via @seb__f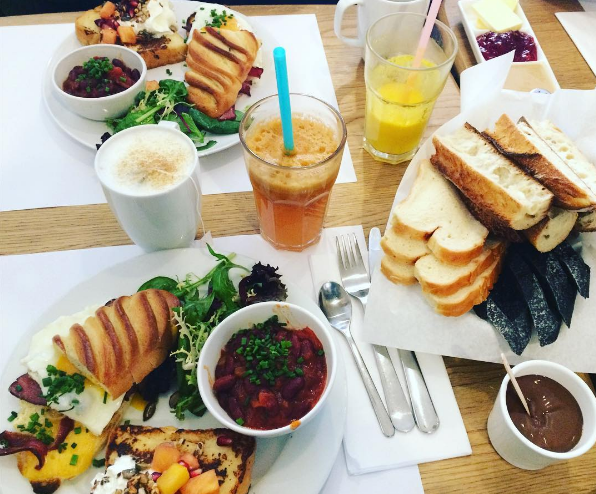 The Parisian sunday scene is a favorite for its sandwiches and burgers. The turkey sandwich will make you want to do backflips, and if you're vegetarian don't worry you'll love the fresh fruit cereal and salads. The decor is mix of with lots of kitsch American diner products and minimalist wooden decor, that will make you feel like a big kid.
23 Euros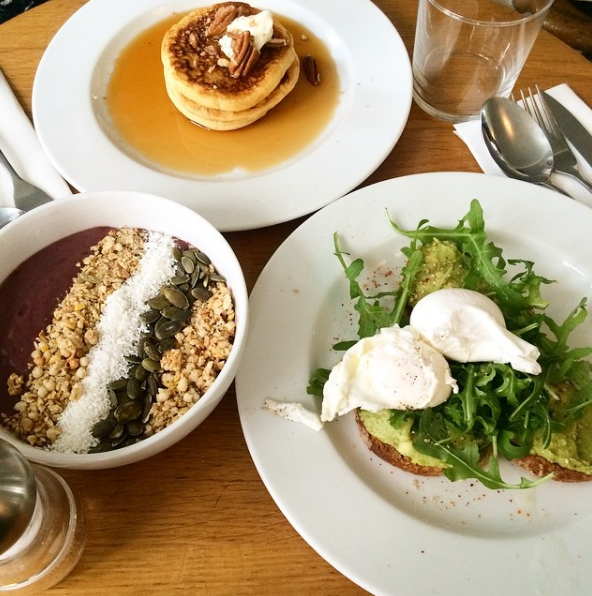 No matter what the season you'll be in love with the menu selection at Season (oh gosh sometimes I can be so cheesy!). A place to eat close to republique area.
The Kale Caesar salad was everything and under 10 euros I'm addicted and so is my wallet! Try them also for your perfect avocado on toast fix with a poached egg. They also have Matcha or Acai bowls for the uber-healthy. and Veggie burritos for my vegetarian pals.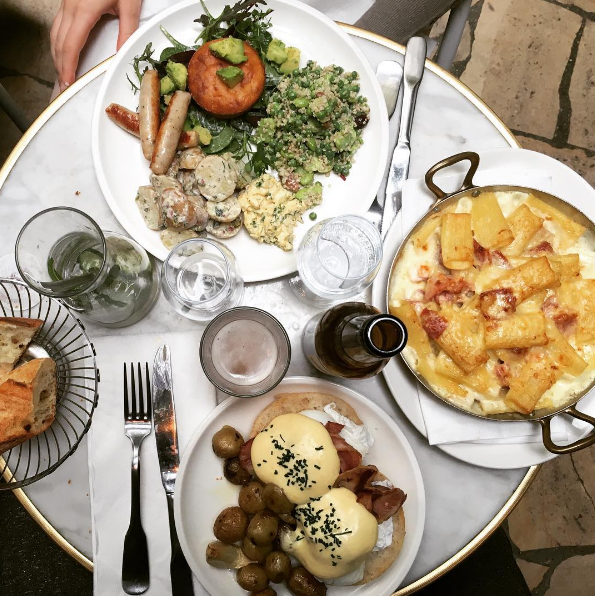 Those in the know, know! Just off Rue de Martyrs and onto this side street Rue de Navarin is a trendy hotel that has a cool hidden garden terrace perfect for meeting pals for a drink or on the weekend rubbing elbows during brunch with the young and sexy.
via 
gastongaspard
Hotel Amour
Claus -14 Rue Jean-Jacques Rousseau, 75001 Paris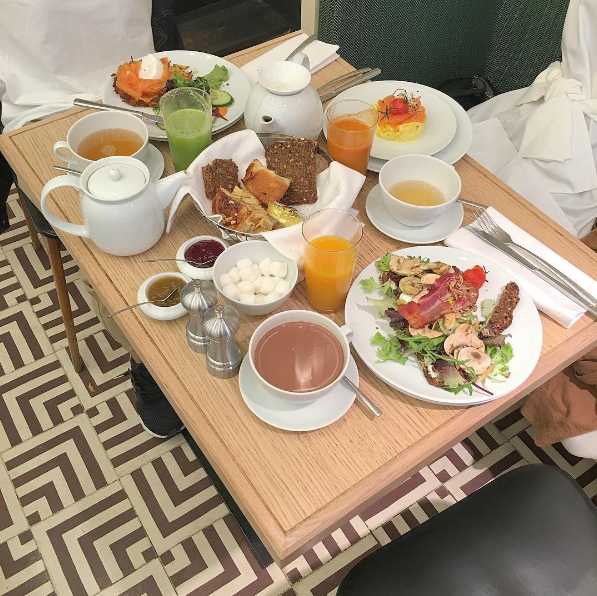 A favorite for big breakfast this place located close to the Louvre museum and worth a quite pit stop to fuel up.