It was a rather hot day in April (by Parisian standards), when I sat down with one of my favorite people on and off Instagram, Frank of @cakeboyparis for a coffee at Fondation.
We got to talking about life in Paris, following your passion, and how unconsciously living a slow life and favoring quality over quantity can lead to wonderful adventures of personal fulfillment.? Appropriately for the man who's making Paris a little sweeter, our chat was short and sweet!
You've probably heard it a million times before and yes you'll hear it here again – the clich? of moving to Paris for love is one of the most common denominators among foreigners packing up and making Paris home, and so it goes for Frank. We start today 4 years into his Parisian experience in his cute apartment in the very trendy area of the Marais (with its well known galleries, big colorful doors, hip restaurants and cool boutiques) where he likes to hang out.
?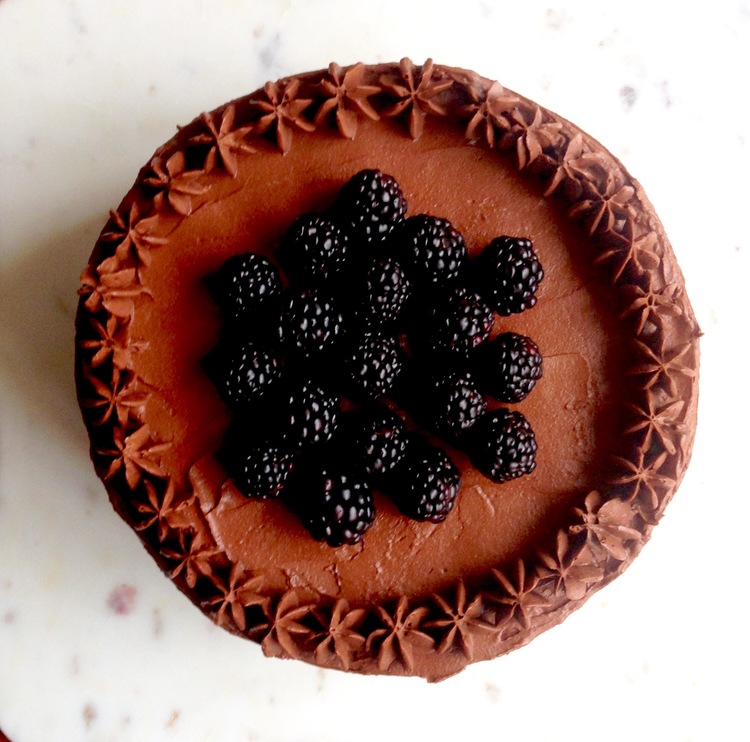 ?Where are you from and how you ended up in Paris?
Well, coming from San Francisco – let me correct that or I'll have my friends kill me for not saying I was born in San Diego. I'm a West Coast boy!? And after I studied Art history I moved here for love.
So how did an Art History major end up as one of the most in-demand bakers in Paris?
Thank you. (blushing)
I was having a coffee one summer in August at
Caf? Fondation
and they didn't have cakes on that day because, I think their baker was out of town on vacation, and I just got my "soft start" like that.
However my official start at baking here happened for
Boot Caf?
. A few days later there were some good reviews from people in the Instagram community here and it really took off from there.
I was later approached by
Cafe Oberkampf
to be their supplier ?- so you can find my cakes there as well.
Things you're passionate about in Paris?
?I'm passionate about pastry bien s?r! But as a lover of art history I'm especially passionate about visiting all of the amazing museums in Paris. My favorite being the
Gustave Moreau museum
.
?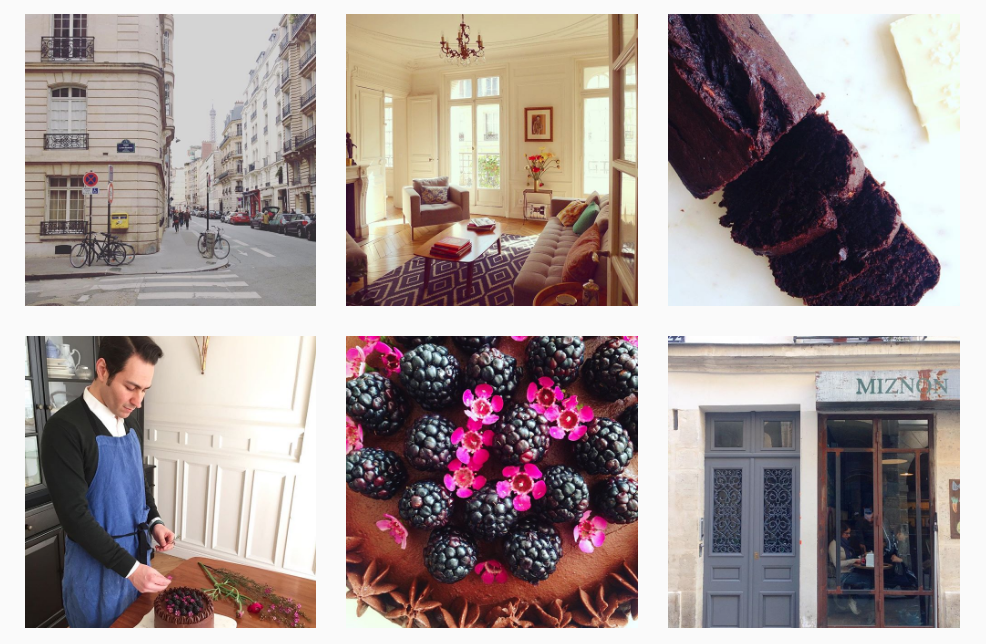 What is your favorite area of Paris and why?
?My favorite area of Paris is Le Marais. It's where I live and all of my favorite coffee shops are there as well as some of the best boutiques and galleries in Paris.
Where do you go for coffee and a really good meal?
My favorite restaurant in Paris is Verjus. Sublime every time. I can be found sipping cappuccinos at Boot Caf? most days.
Best summer spots?
Best summer spot is along the Seine with baguette and cheese in hand.
Best winter spots?
A cozy cafe sipping chocolat chaud with plenty of chantilly.

Do you have a favorite florist or market?
Sundays are made for?
Sunday
mornings I'm usually baking. Afterwards, if the weather is nice we take our Boston Terrier, Parker, for a walk down to the ?le St. Louis. We always stop off at
Aux Merveilleux de Fred
for their sugar cramique to take home and have later with tea. Perfection.