Address: 41 Rue Boissy d'Anglas, 75008 Paris, France
If you're a self-proclaimed foodie you'll love Chef ?Ichiei Taguma attention to detail yet playfulness at Loiseau Rive Droite.?Recently renamed from Tante Louise, originally founded by Chef Louise Blanche Lefeuvre in 1929.
The restaurant still has its old Art-deco charm (and even many of the old signage and menus used as decor) located in the 8th arrondissement close to Madeline.
You won't find any?trendy Scandinavian?minimalist design in sight, everything was meticulously selected to give a classic French touch.?The French?restaurant decor was in that rich style mixing lots of colors and textures that made me feel like a grown up.
The kind of grown up that, slows down and goes out for an exquisite meal once in a while.
This is the kind of place perfect to experience a touch of France from yester years but with a spin on traditional by a young chef and we?were invited to try their tasting menu. ?The Gastronomic menu was a hearty one and by the time we got to the main course we were happily chatting up the older american couple beside us about how intricate yet yummy everything was!
Before the Starter:?
The tasting menu starts with these "mouth warmers", let's call them.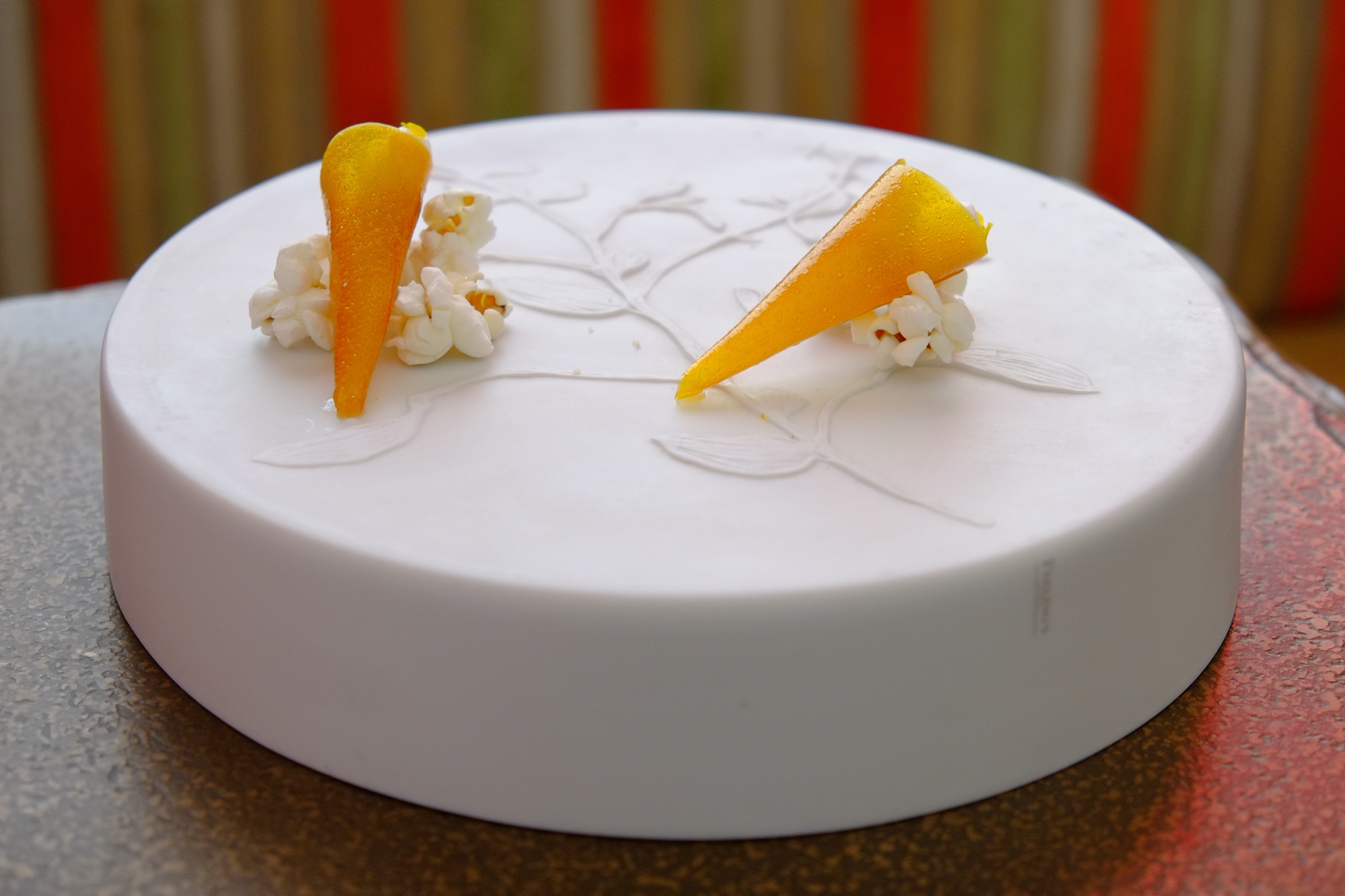 Mango with passion fruit crunchy tube with popcorn?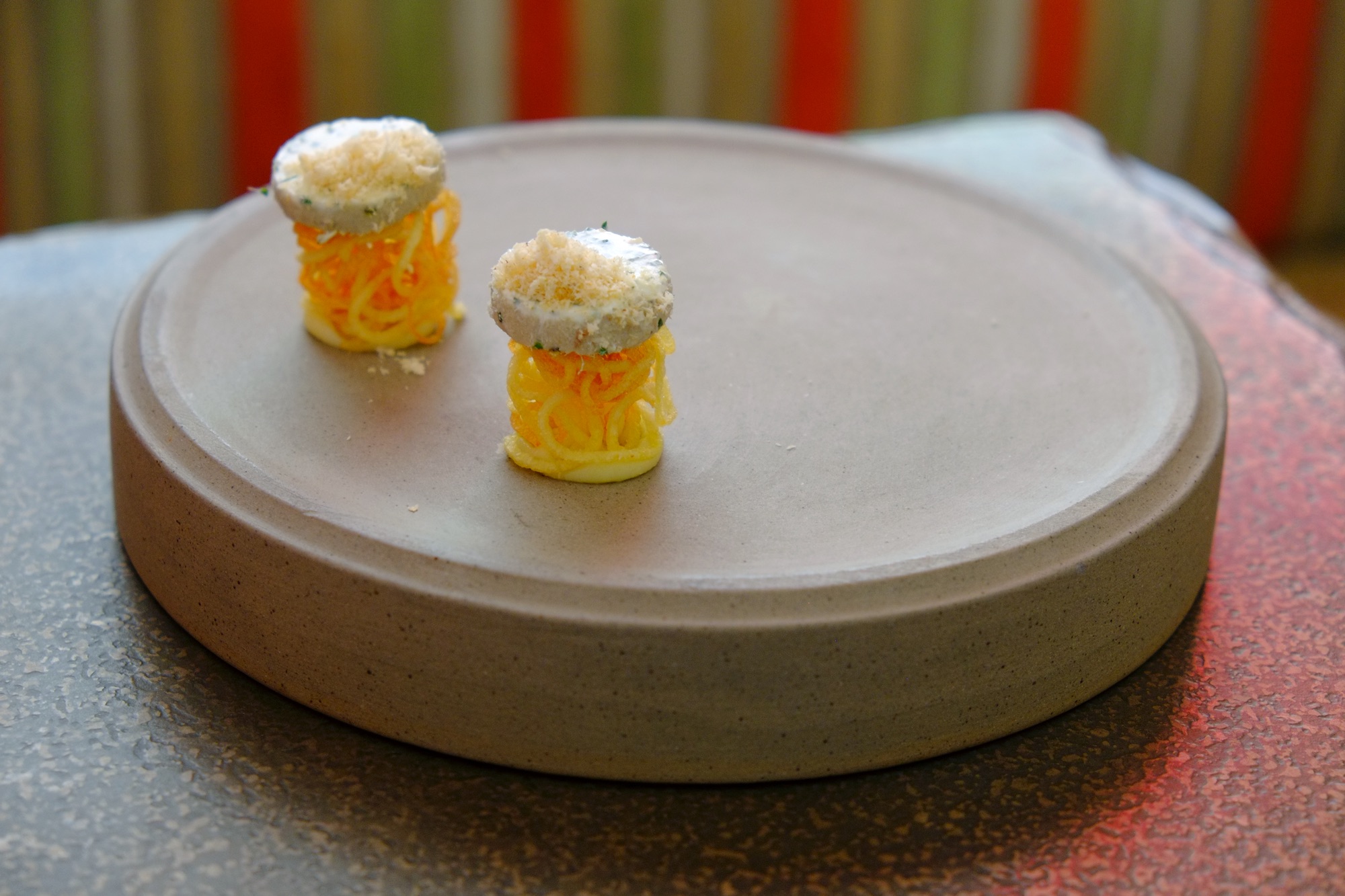 Goat cheese with potatoes
Dinning out in Paris should be an exquisite affair, and Loiseau Rive?Droit wants to make sure you enjoy it as such. This?fancy restaurant that is situated a stones throw away from the chic ?luxury shops like Cartier and Hermes, situated ona quite little street called Rue Boissy d'Anglas in the 8th?Arrondissement of Paris. Foodie French pal and I totally indulged.

We promise, you'll love it too if you're looking for a fancy meal in Paris.

Treat yo self!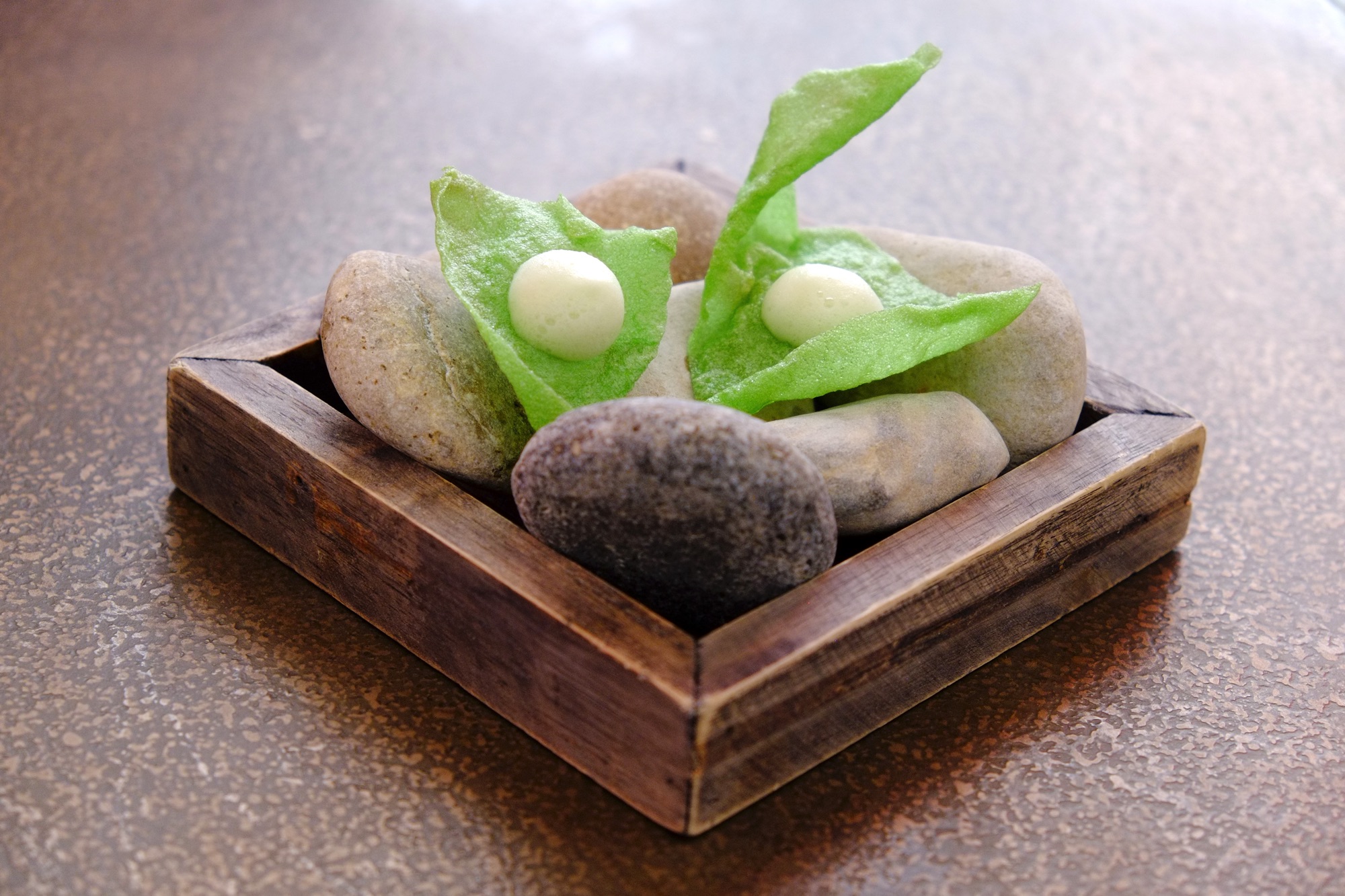 Celery Chips?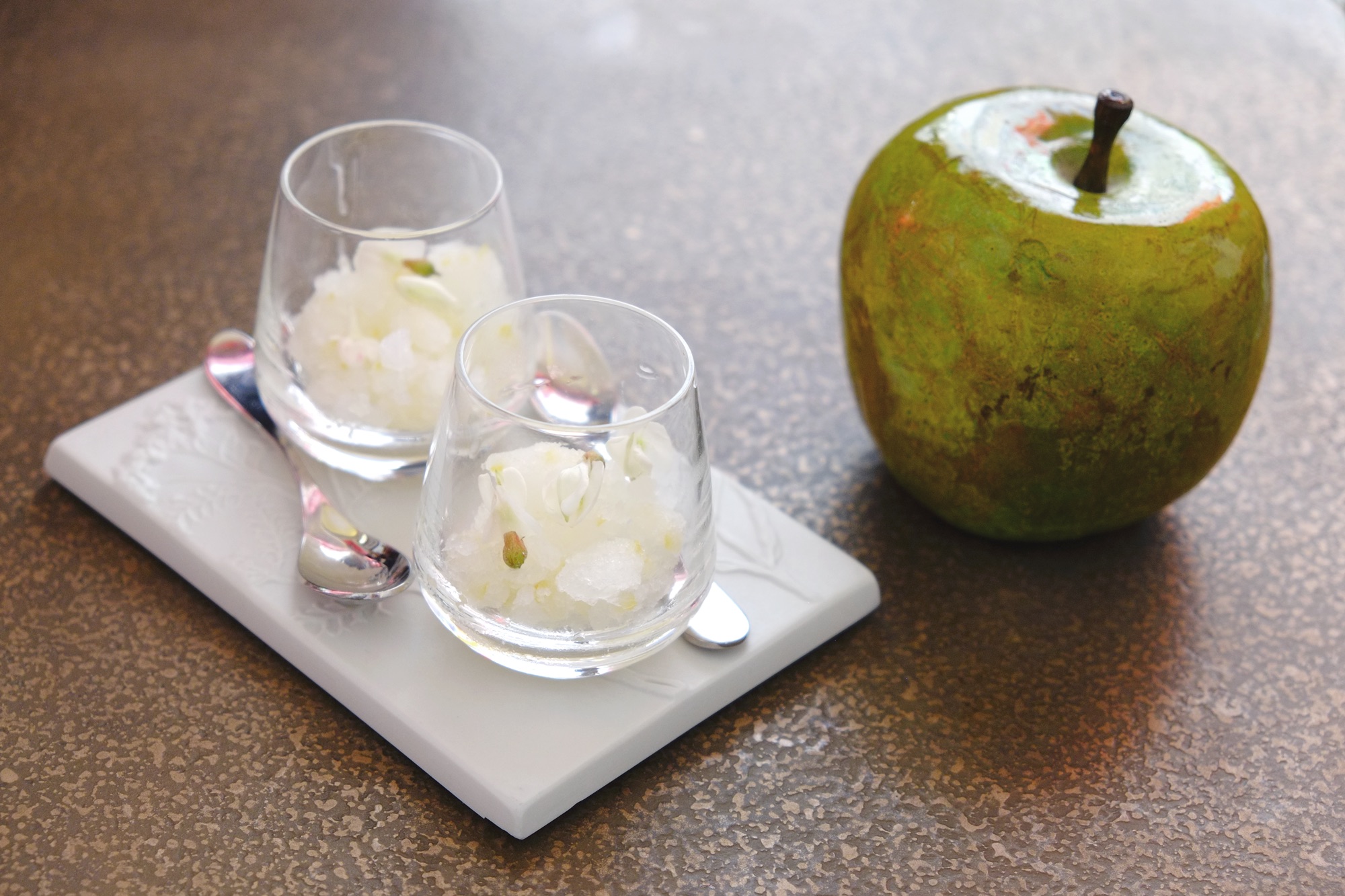 above shows yummy mix of sweet and savory "Amuse Bouche" at Loiseau Rive Droit
We had the 5 corse meal tasting menu, and would highly suggest this for any special occasion or night out here in Paris. Starting with some small snacks that the French love to call "amuse bouche" meaning amusement of the mouth, all brought out one after the other, with the care taken by?the old french gentleman on its ingredients?and on the best way to eat them. Then followed the appetizers, main dish and dessert, all for around 80 euros.
The extra attention you get from a luxury restaurant, that's serious about delivering?quality food and amazing service was not to be under estimated.
Hang with us:?FACEBOOK?**?INSTAGRAM?**?GOOGLE +?**?PINTEREST?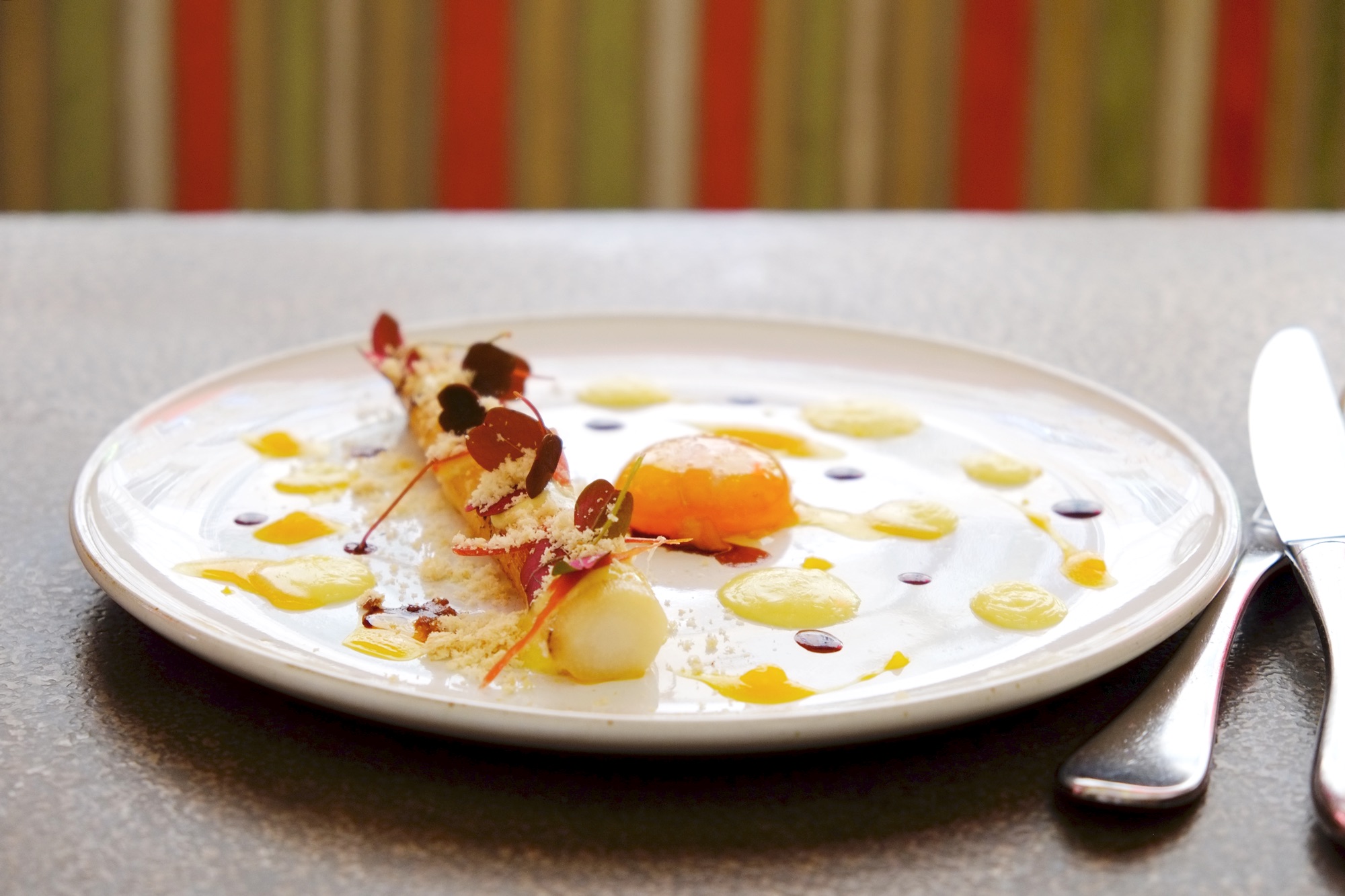 asparagus with Egg yellow and Aioli?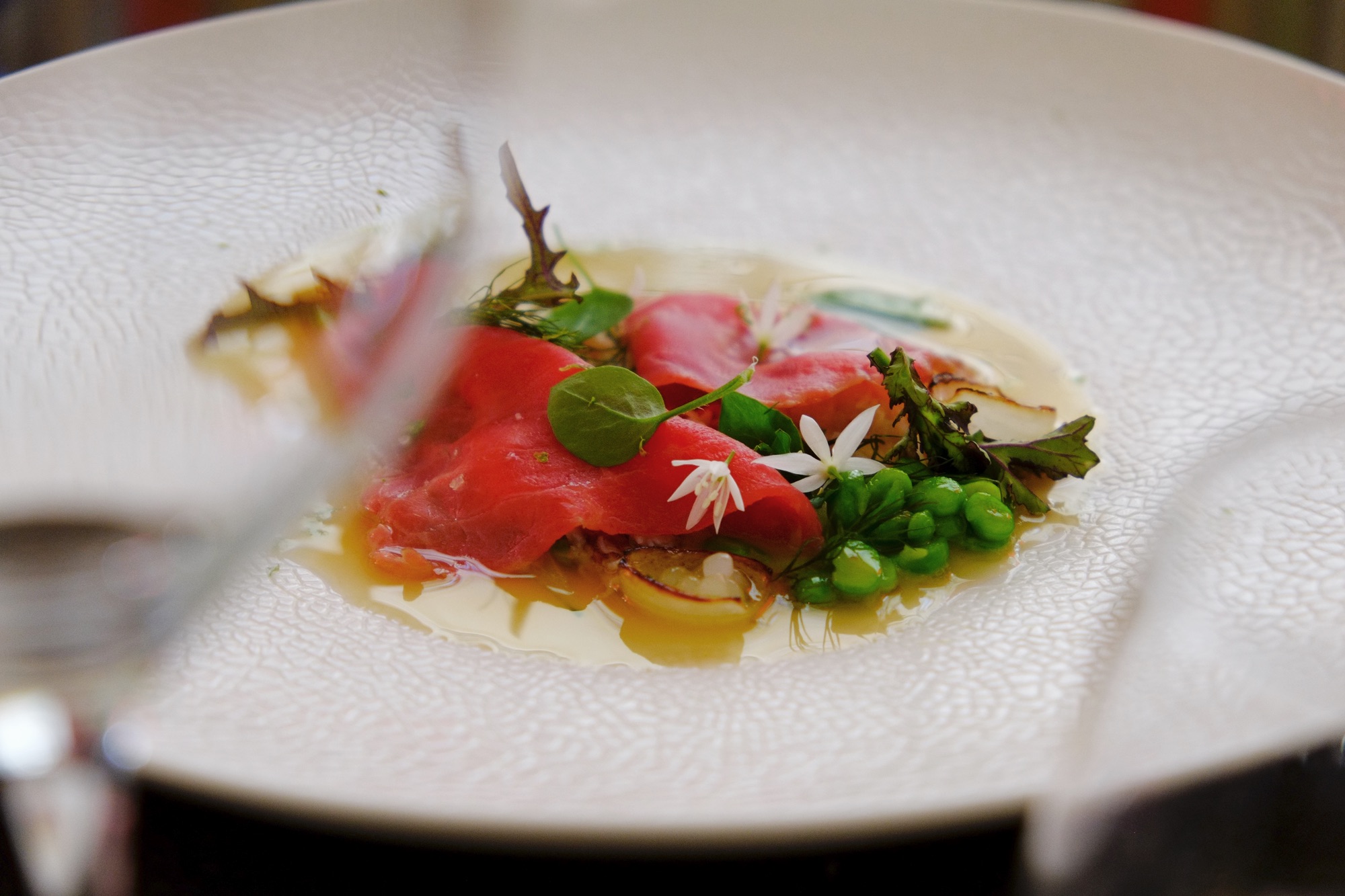 Crab with Galice Beef?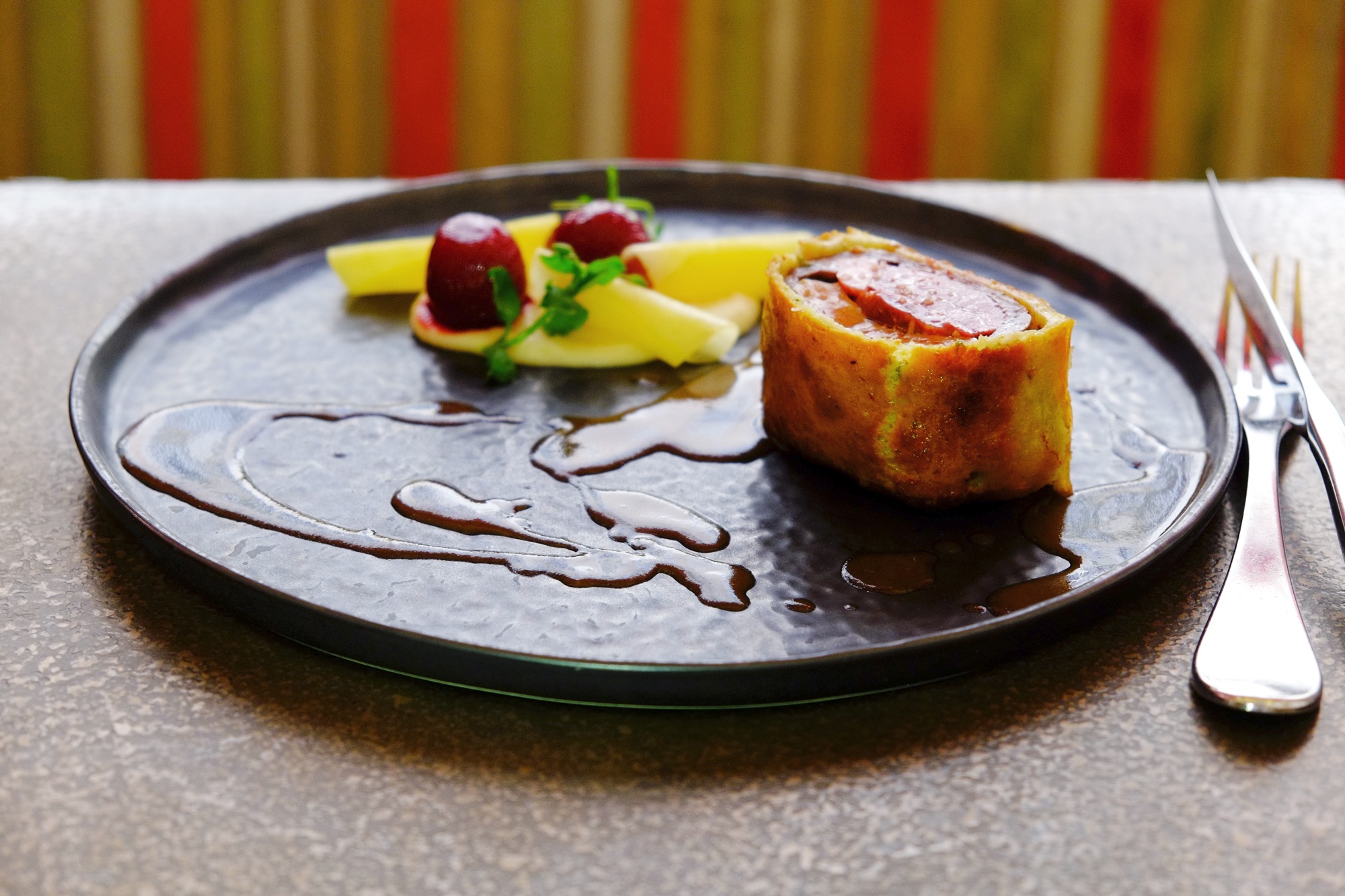 Young pigeon Tart with mashed celery and iced beetroot.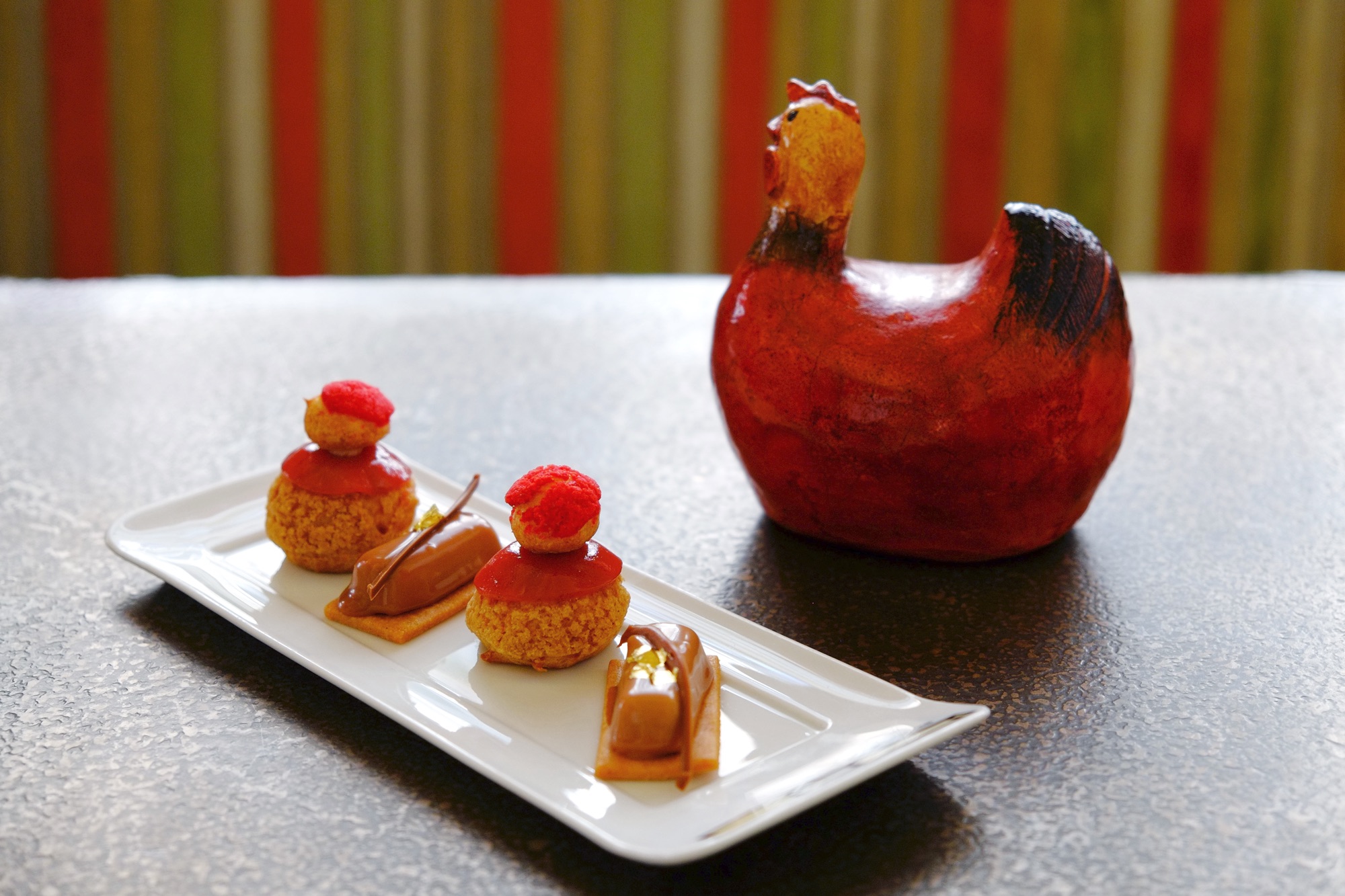 Miniardise – before the desert .?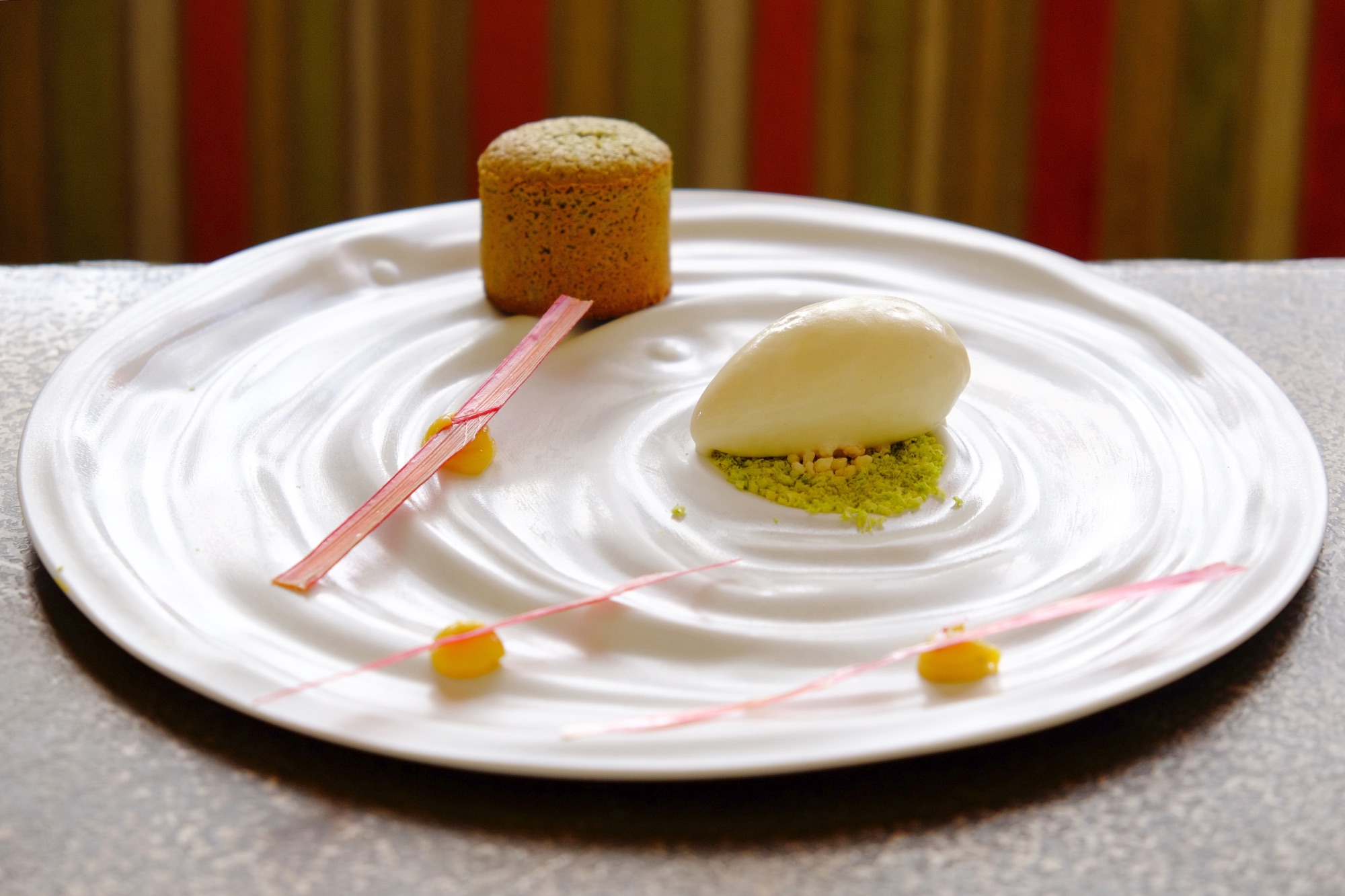 pistachio coolant with Coconut Ice cream – the actual dessert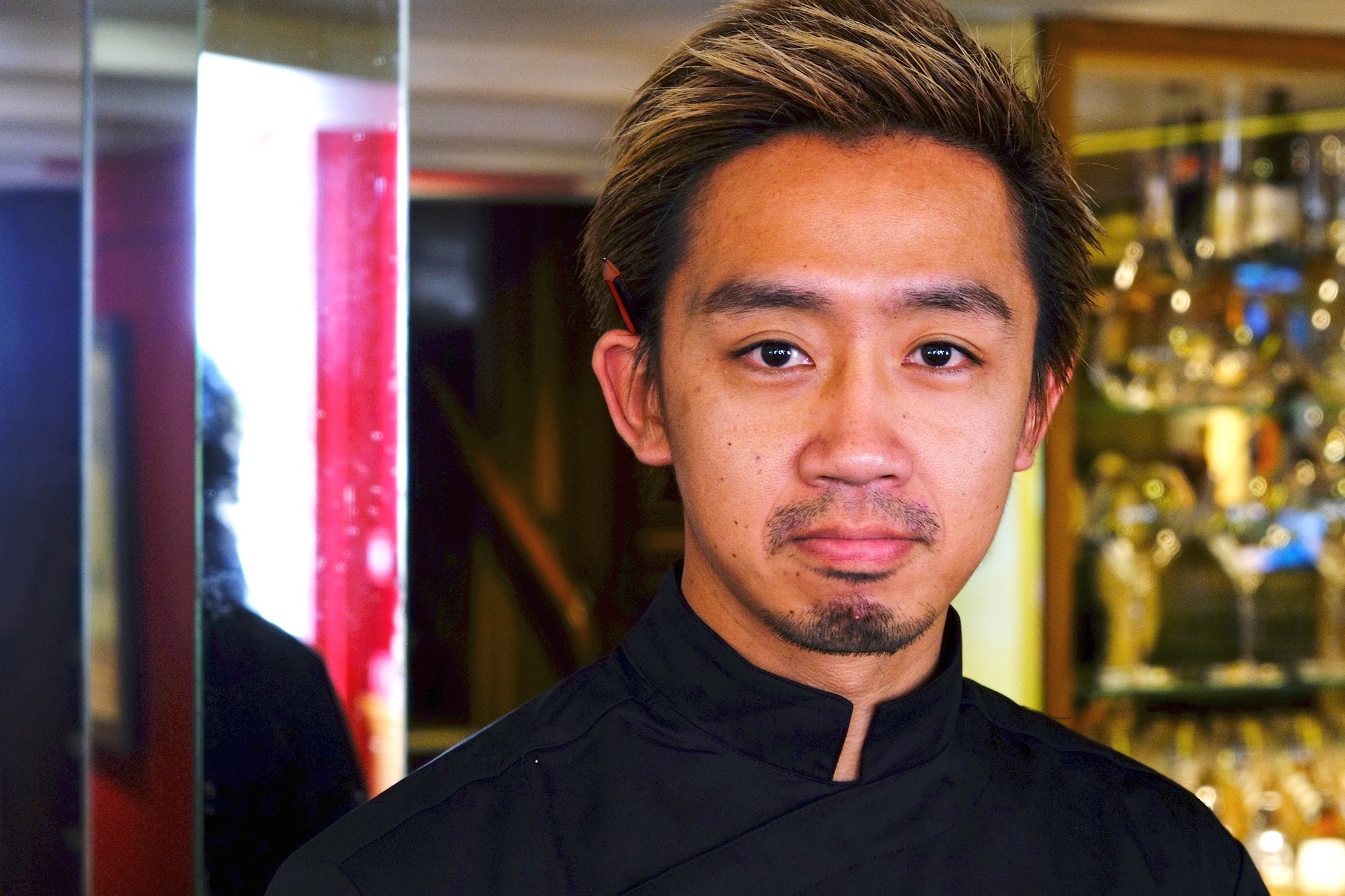 Chef Ichiei Taguma?
PHOTOS by Tristan Olphe ?of Big Bouffe
Hang with us:?FACEBOOK?**?INSTAGRAM?**?GOOGLE +?**?PINTEREST?