One of the many requests I get over and over again is ?what are your must see places in Paris?? I?ve figured an itinerary that will bring you pretty close to a stunning first taste of the city of lights. Mixing local favorites and some of the touristy spots. Pack some comfy ( but stylish) flat shoes and come along with me loves!
Over the christmas holiday we stayed put in Paris, and I was itching to make the most of it – so I planned a staycation. I got a Paris?city pass ticket from Turbopass and decided to max out a 5 day tour of the city – like a tourist in my own home town – rediscovering the city and here?s a breakdown of one of those days ?(24 hours in Paris) that can be done as a family or even faster as solo traveler (when you don't have a toddler in tow or strollers to push around). BTW – I would strongly suggest the super lightweight travel strollers as in Paris you?ll be going up and down lots of stairs in the metros.
So a little detail on the pass we got from Turbopass, it had a 5 day Metro pass, a museum pass for free entry to lots (60 to be exact, mostly the top) museums, a Paris City Pass card ( that you?ll use for your free boat ride) and a map of Paris showing you more ways to get around and some other discounts.
I picked it up from a special counter inside the Galeries Lafayette Hommes section (next door is the food section and it?s a great place to stock up!). The Galeries Lafayette is in a central part of Paris that you?ve probably already bookmarked on your to do list. So pick up your pass here the day before (while you do a bit of shopping too!) There is also the Opera Garnier, Printemps (another luxury department store – there is a Laduree inside) and some other places of interest around here.

So here we go 24 hours in Paris !
7am – Snap up the Eiffel Tower – ?wake up and go adventure out! because early bird catches the worm and seriously if you?re not planning on climbing all the way to the top) just go early when there is no one around for a super beautiful (clean) shots with the tower. ?Of course if you choose to go later in the day too – there is a cut the line option you can use that will give you 10% off the ticket.
8am – ?Drink great Coffee at O Coffee Shop – walk over to 23 Rue de Lourmel, 75015 Paris and have a great coffee and breakfast. Also you can do this the other way around as they open at 7am. Depending on how grumpy you'll be without your morning coffee
9am – Say hi to Mona Lisa at the Louvre – take the metro down to say a little coucou ( french for saying casual hello) to the Mona Lisa. The earlier you go the faster the lines (they?re still long) earlier is better. Your museum pass will get you in for free.
Try to get in and get out – sounds like a mad rush but you?ll have more time to wander and absorb everything on your next trip. This time it?s about having a taste.
10am – Ride a Seine River Cruise – walk around the Tuileries Gardens when you get out the Louvre and head in the direction of your boat ride, Take in all of Paris by boat – there?s a voice over (or lady) that will tell you historical or quirky information as you pass by all the monuments and some little known facts that will bring the city even more alive.
12noon – Go Trendy (+Souvenir) Shopping – when you get off your cruise walk back toward rue de Rivoli (close to the Louvre) and you?ll find the arcades where you can get some souvenirs – but if you?re also into luxury or cool streetwear items – walk 5 mins over to Rue Faubourg Saint Honore and stop into Colette or even Balenciaga.
1pm – See some art at Musee D'orsay – ?your museum pass will get you in for free – and this is one of my favorite museums in Paris – the architecture is simply stunning as its an old train station that houses some of the best art in Europe.
1:30 pm – Eat a Fancy Lunch – a little known fact is that the restaurant inside the Musee D'orsay is one of the best gastronomical tables (at a freaking amazing price for a fixed priced deal) lunch inside the museum among chandeliers and statues – oui madame!
2:30 pm – Wander around an Island – Ile Saint Louis – then visit Notre Dame cathedral ?- If you want to go in be prepared to wait at least an hour – ?but good news is that you can ?grab a coffee and some instagram photos a at the historic english bookshop and past home to some well known literary greats – ?Shakespeare and Co
4:30pm – Climb to the top of Arc de Triomphe – the lines go faster here ?and you?ll get a stunning view of the sunset here and aerial Paris. Your museum pass will get you in for free.
5:30pm – Walk down the Champs Elysees – you?ll probably do this in a jiffy as there?s just a lot of shops (luxury and souvenirs) and places to eat, but it?s an interesting historical street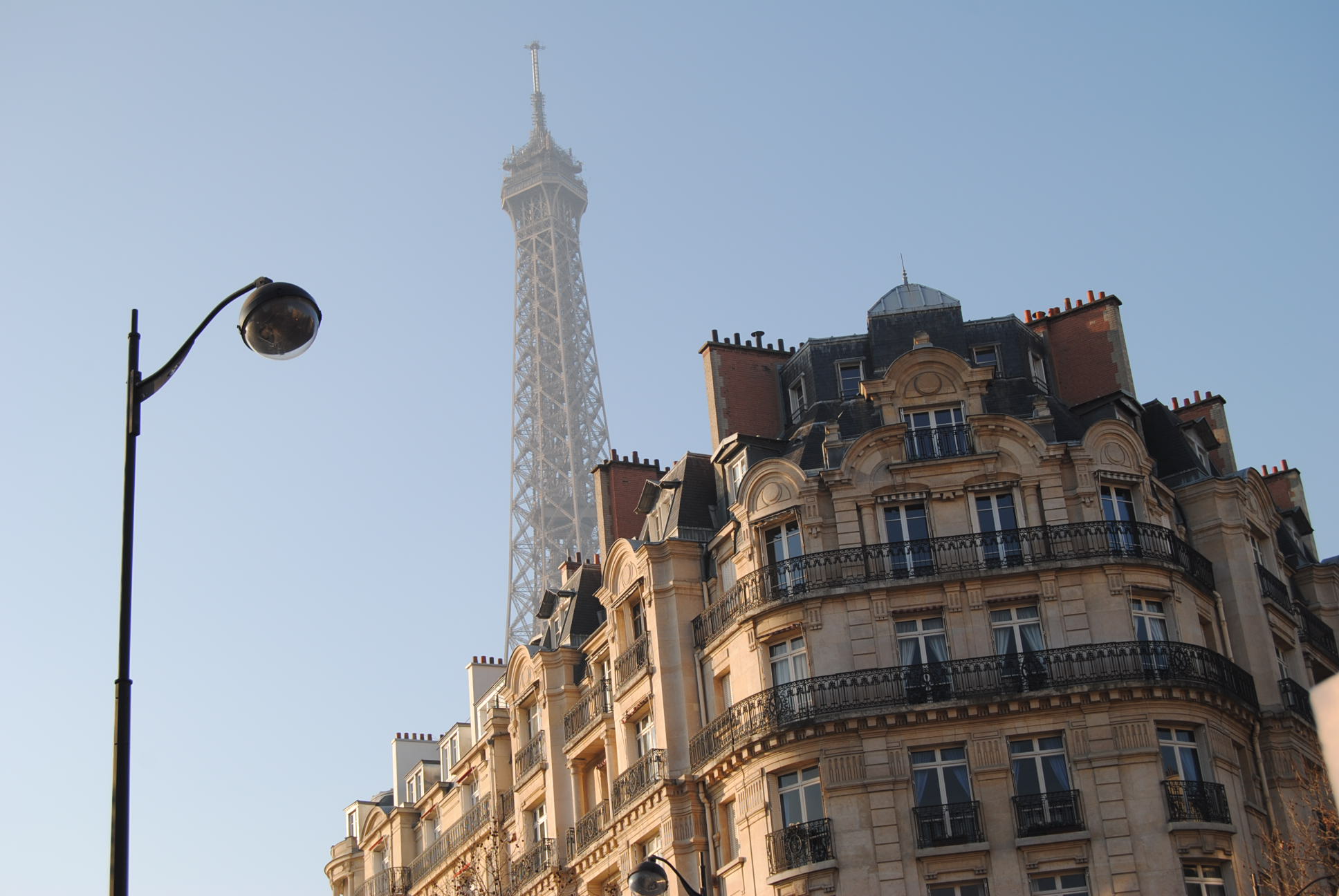 6:30pm – 7:30pm ?- Pause – Go back home to freshen up and get ready for dinner
8pm – Have dinner at 1. Matiere A (15 Rue Marie et Louise, 75010 Paris) for a romantic dinner or 2. L'escargot Montorgeuil (38 Rue Montorgueil, 75001 Paris) for a very french experience or 3. Le Cinq (31 Avenue George V, 75008 Paris)?for a Michelin starred restaurant in a regal setting (men must wear a jacket).
9pm – Cocktail drinks at 1. Comptoir General?for an alternative funky view of Paris along the canal saint matin (80 Quai de Jemmapes, 75010 Paris) or 2. Pas de Loup (108 Rue Amelot, 75011 Paris) or 3. Experimental cocktail club (37 Rue Saint-Sauveur, 75002 Paris)?
9pm – Another option later, is to take in a Cabaret such as Lido .Your pass will give you 10% off tickets to one of Paris most celebrated burlesque type shows.
So there we have it 24 hours in Paris.
I should mention that with the 5 day Pass however you can design your trip however you want – my guidelines above are just what I?d do in 24 hours.?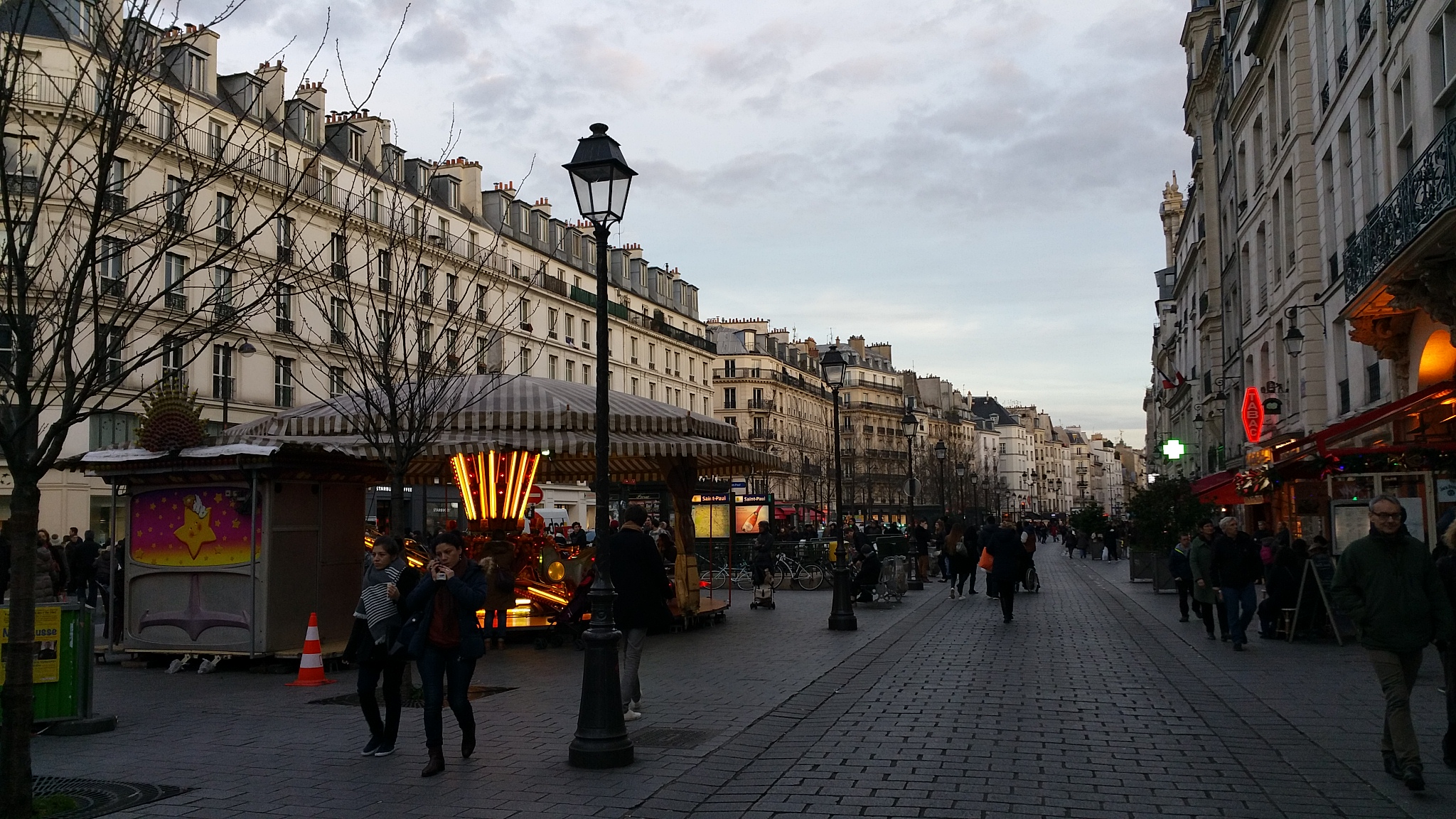 Some other things to do: ?
Visit Ch?teau de Fontainebleau only a metro ride of 40 minutes outside paris – but even more beautiful than chateau de versailles. You can get in for free with the museum pass.
The history of burlesque is alive and well in Paris – and the Lido has done a great job in keeping it modern and you can get a 10% discount with the Turbopass.
Another aerial view of Paris – at the Tour Montparnasse. You can get a 25 % discount on your ticket up to the top.
My favorite museums you can see with your pass – Centre Pompidou, Musee D? Orsay, Musee Quai Branly, Petit Palais and BNF
This article was done in collaboration with Turbopass.
Have you done 24 hours in Paris? What are some of your fave spots or what would you suggest?